5 Tips For Touring Magic Kingdom With Kids
Planning a day in Walt Disney World can be a task in itself but planning with young children can be even more tricky. We've got a quick and easy guide for you to make your day at Disney, as magical as possible!
1. PACK THE DAILY ESSENTIALS
From the moment you get up in the morning the excitement is going to take over so remember to pack a bag with essentials such as sun creams, change of clothes, nappies, baby wipes, sun hats, sunglasses, bottles of water or juices and some snacks the night before! Snacks are really important because they come in handy when you're waiting in line for rides such as Dumbo the Flying Elephant and the Prince Charming Regal Carousel. Its also a good idea to bring "comfort toys" to entertain your little ones while you're in a queue.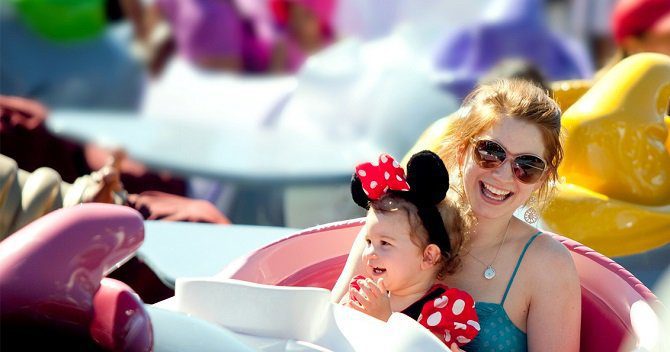 2. PLAN YOUR DAY AROUND YOUR KIDDIES
The one thing to remember is that time doesn't matter when you're in Magic Kingdom with children. Don't try to run a marathon around the park just to get your "money's worth". Plan your day around their schedule and that way the whole family gets the best of the park and it allows you to enjoy everything. Book your meet and greet with their favourite characters before you go so you don't have a long wait. You've got free WiFi in the parks too, so if you need to change a time or choose a different meet and greet, you can do it with the push of a button. A day in Disney is made even more magical with kids so let yourself get lost in the magic and see the world through their eyes for the day!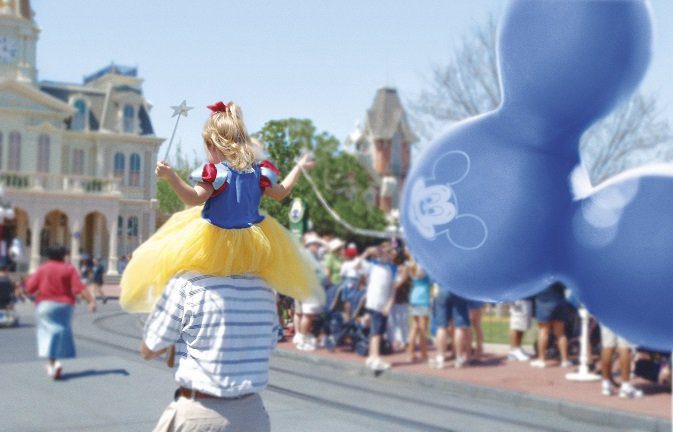 3. USE THE DISNEY BABY CARE CENTER
When you've got babies or young toddlers the Baby Care Center is going to be your best friend. The Center is complimentary and in Magic Kingdom there is one located just off Main Street near the Crystal Palace restaurant.
There are nursing and pumping areas, changing tables and potties, food prep and eating spaces, microwave ovens, sinks and more in the Center. You'll also find places to relax with couches and TVs. Plus, a little bit of air conditioning goes a long way with cranky adults – not just cranky babies and toddlers!
4. ENJOY THE MAGICAL PARADES
While in Magic Kingdom, you have to take advantage of the parades! Let the older kids go off on their own or with another parent and queue for the bigger rides while you take a seat curbside with your little one. Grab some drinks, popcorn (or those snacks we mentioned above!) and spend the next 20 mins or so clapping and dancing along with the performers and floats on Main Street U.S.A.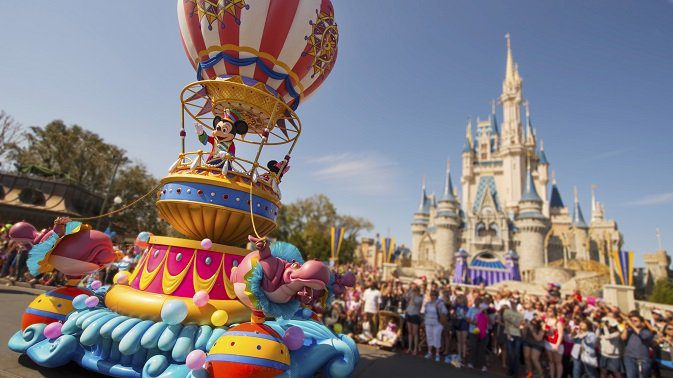 5. TAKE RESTS
Magic Kingdom can take it out of everyone and soon all your little one will want to do is have a nap and recharge their little batteries. So head back to your hotel or grab a bite to eat and allow your kiddies to catch up on their sleep before heading back to Magic Kingdom for the Main Street Electrical Parade or the "Wishes" fireworks display that night!

TAKE YOUR TIME AND CREATE MAGICAL MEMORIES
The moral of the story is to take your time and create memories that you'll always treasure and you'll be planning your next magical trip before you know it! If you've not yet booked your Disney holiday, call us today on 01-8173562 or visit our Walt Disney World attractions page for more information.