Universal CityWalk
Welcome to the center of the action. Universal CityWalk is the perfect combination of crave-able restaurants, eateries and special levels of entertainment. Here, lunch and dinners are always delicious, but the desserts will blow your mind. Just want to get away? The latest movies are playing. Mini-golf is swinging. And there's always music in the air. At night, CityWalk's clubs light up for everyone 21+. The bars are rockin'. The dance floor's calling. And it's time to let loose under the stars. Universal CityWalk.
Check out our list of must-dos at Universal CityWalk.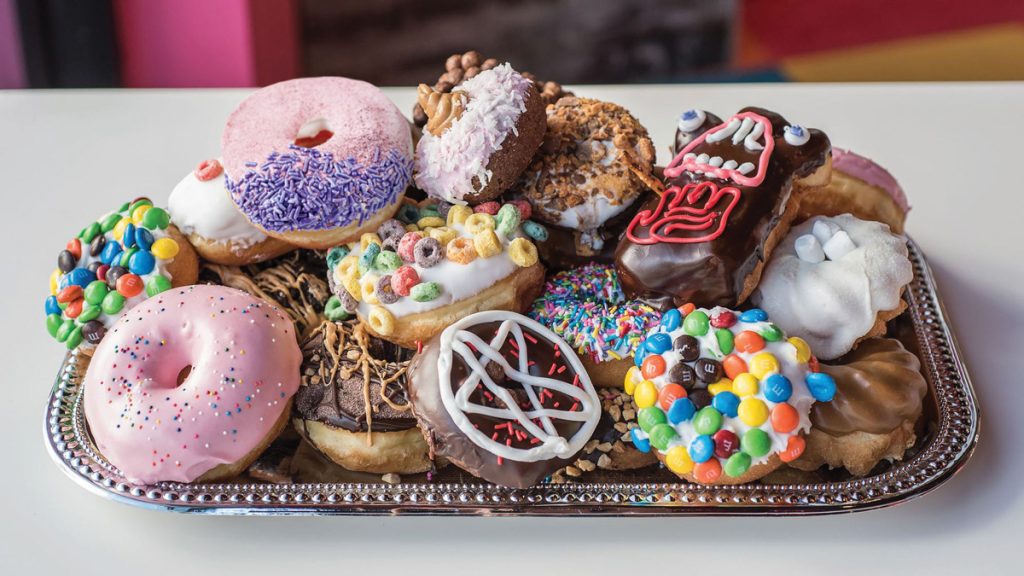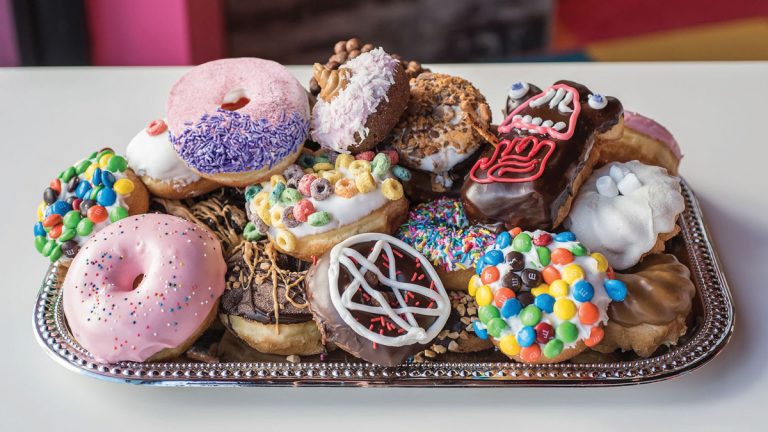 VOODOO DOUGHNUT
The cult favourite Voodoo Doughnut brings you their sinfully delicious, delightfully weird lineup of pastry creations like the Dirt Doughnut, the Memphis Mafia and the Bacon Maple Bar©. At Voodoo Doughnut, "The Magic is in The Hole™."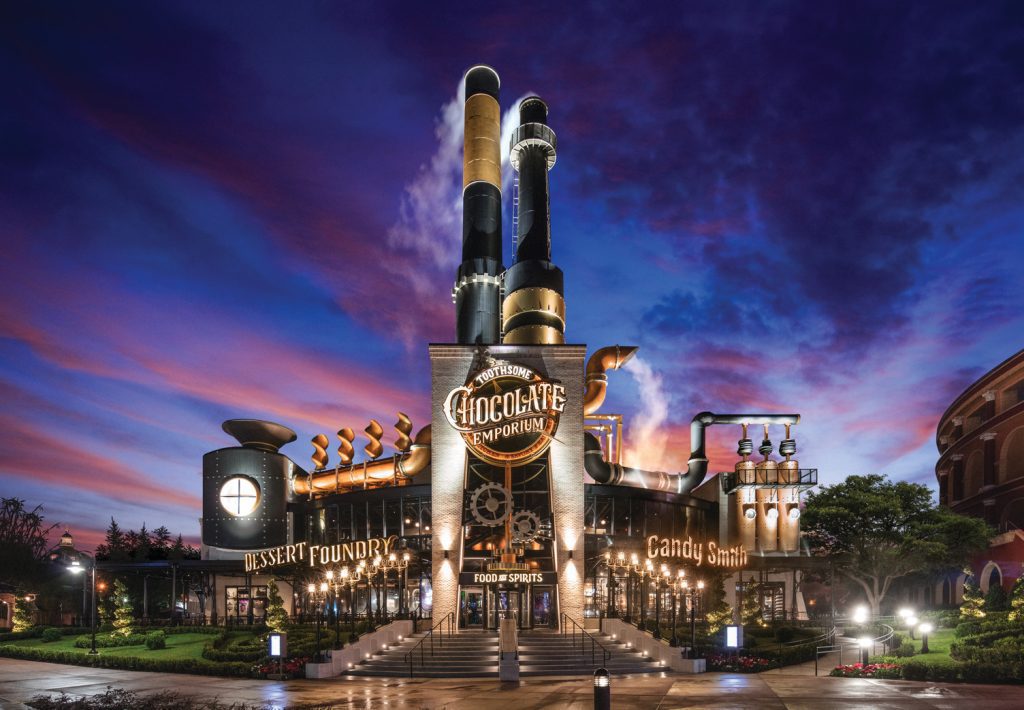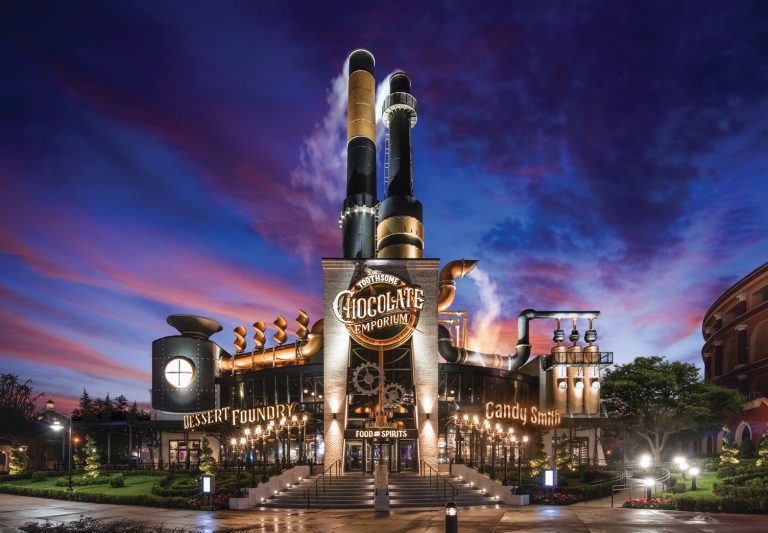 THE TOOTHSOME CHOCOLATE EMPORIUM & SAVORY FEAST KITCHEN
This Steampunk dream is an enchanting eatery topped with towering smokestacks and intriguing gizmos. It's a fantastic feast for the eyes and the stomach. Indulge in classic dishes like steak and seafood, as well as gourmet chocolates and one-of-a-kind desserts, ranging from artisanal milkshakes to sumptuous sundaes.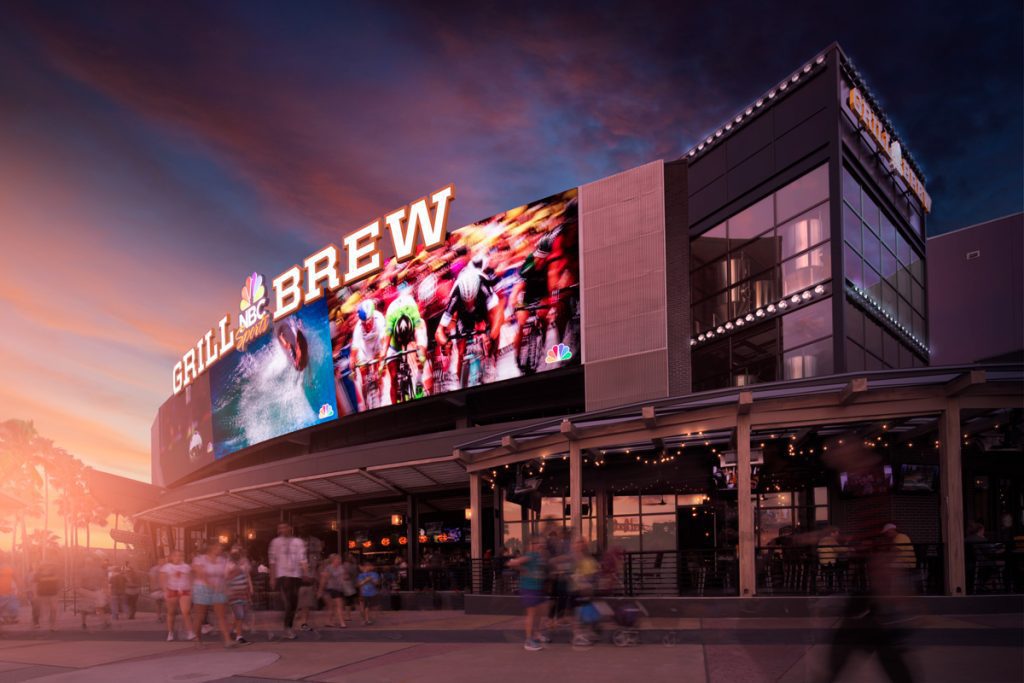 NBC SPORTS GRILL & BREW
NBC Sports Grill & Brew introduces a unique sports dining experience. Screens immerse you in a stream of sports coverage as you choose from over 100 brews and dine on a tasty array of ribs, salads, Angus steaks, burgers, and more.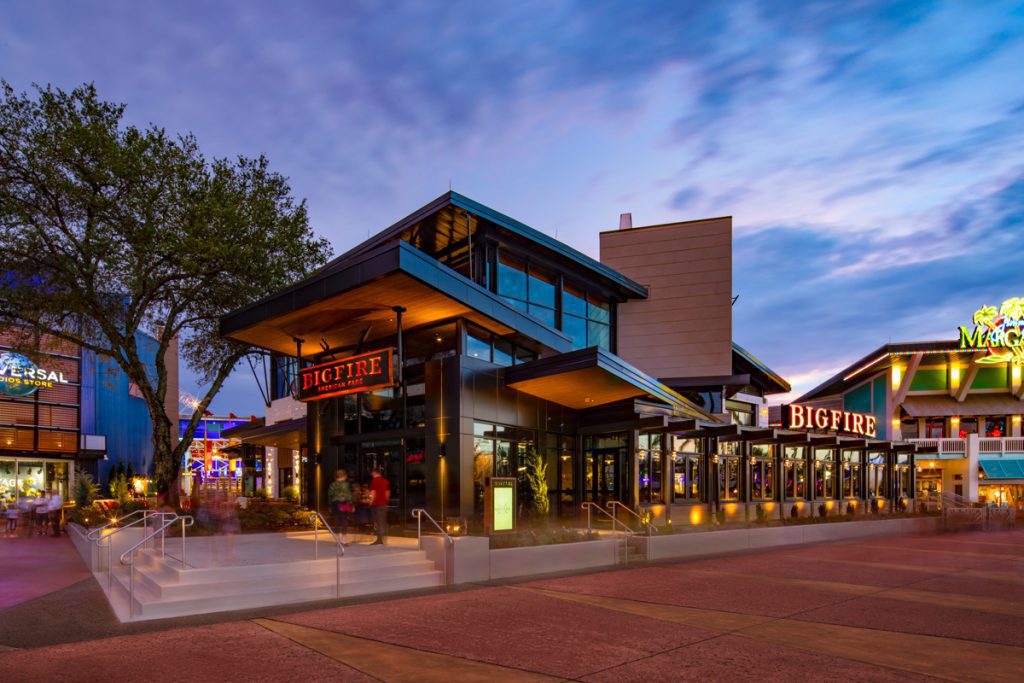 BIGFIRE
Open fire cooking is centre-stage at Bigfire, where elevated American fare like steaks and freshwater cuisine are given the fire-kissed treatment with pairings of different woods, flavouring your meal with smoky goodness. Also enjoy one of the most popular fireside treats, s'mores, as the graham cracker, chocolate and marshmallows are prepared tableside.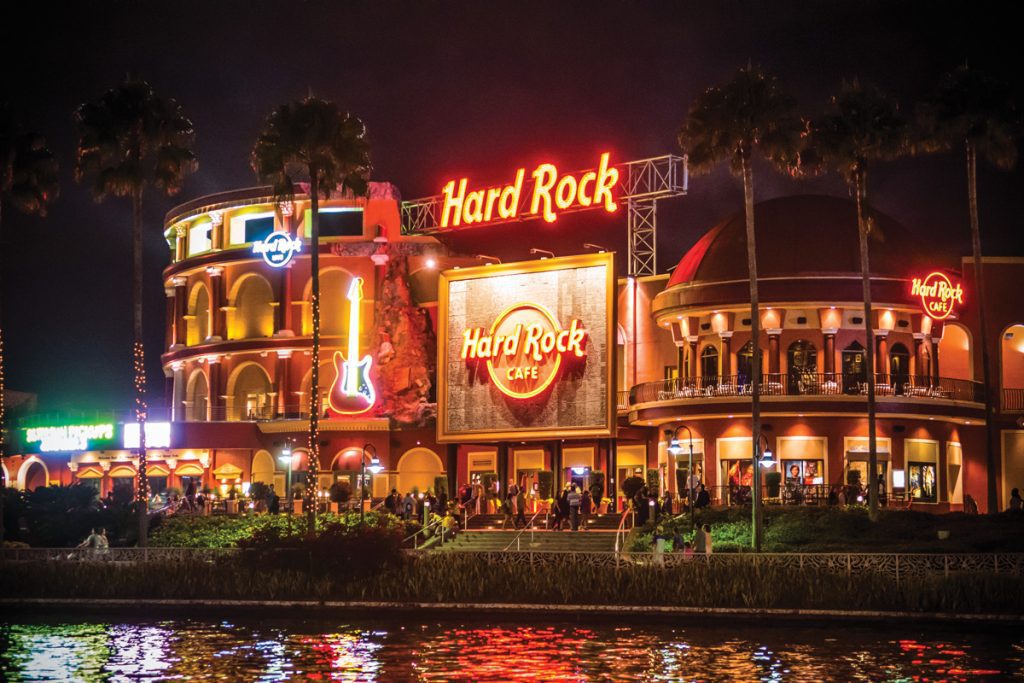 HARD ROCK CAFE® ORLANDO
Crank up the volume at the world's largest Hard Rock Cafe®. Choose from the Legendary® Burger, fresh salads, tasty sandwiches, and more as you take in a mind-blowing collection of music memorabilia.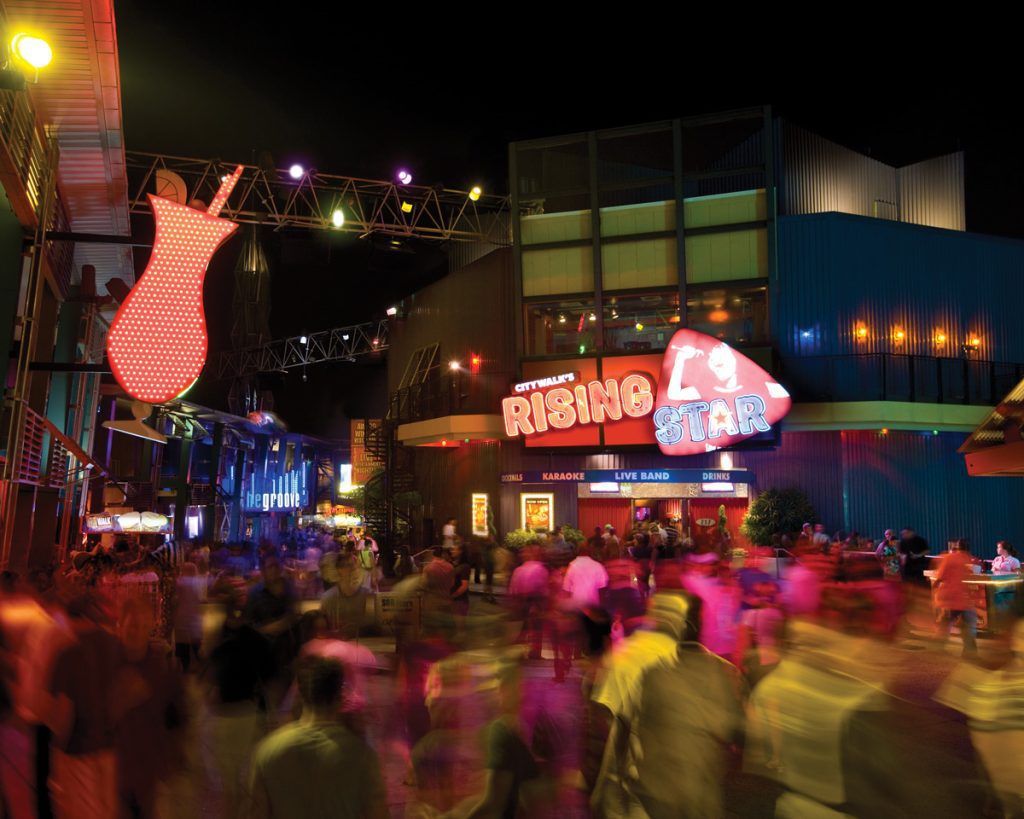 CITYWALK'S RISING STAR
Step up and take the stage at this rocking bar and karaoke club, where you can belt out your favourite tunes with help from talented backup singers and a live band (In the evening, Tuesday through Saturday). You'll never forget this little taste of fame.
Some venues require ages 21 or older and a cover charge for admission. Valid Photo ID required. Additional restrictions may apply.
TM & © 2022 NBCUniversal Media, LLC. All rights reserved. Hard Rock Cafe ® Hard Rock Cafe International (USA), Inc. ©2022 Voodoo Doughnut, LLC. Universal elements and all related indicia TM & © 2022 Universal Studios. All rights reserved.