Walt Disney World Resort Hotels
DISNEY'S ALL STAR RESORTS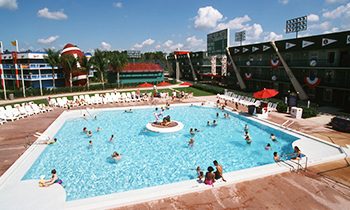 Experience Disney quality at a value price. Larger than life sports, movies and music icons surround the rooms of three large-scale fun resorts and create a whimsical atmosphere that will bring out the kid in everyone.
DISNEY'S ART OF ANIMATION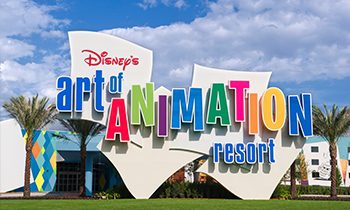 This hotel features over one thousand family suites, specially designed to accommodate up to six guests, as well as standard guestrooms. Art of Animation is perfect for families. It draws its inspiration from four classic Disney Animated films: The Lion King, The Little Mermaid and Disney/Pixar's Cars and Finding Nemo.Each room highlights each movie with storyboard artwork on the walls, vibrant colours and murals dedicated to the characters. Around the grounds of the hotel you'll find giant statues of characters from these movies staring down at you; the most impressive being the 35 foot tall King Triton.
DISNEY'S ANIMAL KINGDOM LODGE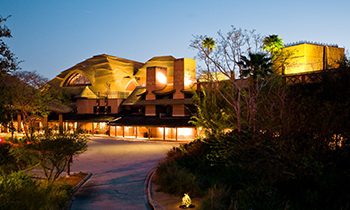 At Disney's Animal Kingdom Lodge, experience the feel of an African wildlife reserve in the heart of the majestic African landscape. Immerse yourself in the resort's rich ambience, as stunning views and fascinating details surround you everywhere. Many room balconies overlook one of three savannahs where you can see exotic birds and grazing animals, including zebra, giraffes and gazelles.
DISNEY'S CARIBBEAN BEACH RESORT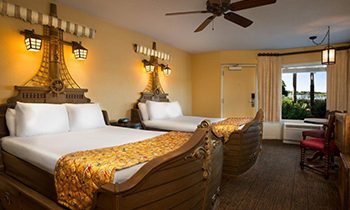 Relax as lush gardens, warm breezes and the distant sound of steel drums beckon. Six brightly coloured island villages surround a sparkling 45-acre lake with sand beaches, heated quiet pools, a marina, bike rentals, and a nature trail. Experience all the fun and flair of the Caribbean at an affordable price.
DISNEY'S YACHT CLUB RESORT

Situated on a sparkling 25-acre lake near Disney's Hollywood Studios and just a leisurely stroll from Epcot, this luxurious resort shares the mini water park Stormalong Bay with the Beach Club Resort.
This water park features a sand bottom pool, water slides and whirlpools. This hotel also offers a variety of restaurants and lounges that can accommodate a wide range of tastes. You can also rent a variety of watercraft from the Bayside Marina.
DISNEY'S CONTEMPORARY RESORT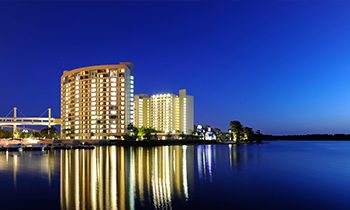 Rising majestically above the nearby Magic Kingdom Park, the hotel features a monorail concourse right through the lobby, providing convenient transportation to Magic Kingdom Park, Disney's Polynesian Resort and The Grand Floridian Resort & Spa.
In addition to the tower rooms, adjacent garden rooms offer relaxing accommodation with garden views. Recreational facilities include an expansive pool area with a water slide, interactive fountains and a jacuzzi.
DISNEY'S GRAND FLORIDIAN RESORT AND SPA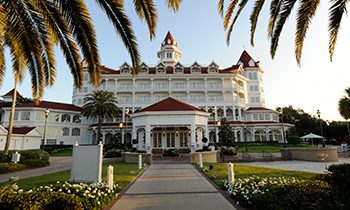 Lavish decor, immaculate grounds, and grandiose service pamper you with uncompromising style. Monorail service from this luxurious hotel provides direct access to the Magic Kingdom Park. Recreational facilities include two heated swimming pools, white sandy beach, a marina with a variety of boat rentals and even a magical Wedding Pavillion.