Chicago for 3 Nights


Airport Experience and Tips.
I arrived at Dublin Airport 3.5 hours prior to travel, which really worked for me as I love having time to shop at the Loop. Check in was fast as I had already uploaded all my documents on Verifly. There are 4 parts to this app before you travel. You will need an Antigen test to travel to the USA (truly hoping this changes soon). Check in took about 20 min. I was flying on a direct flight with Aer Lingus from Dublin to Chicago – approximately 7 hours of a flight. All I had to do was scan my boarding card at one of the kiosks, put my bag on it, then my baggage receipt was printed, and I placed my bag at the check in desk myself (don't forget to take your receipt from the machine).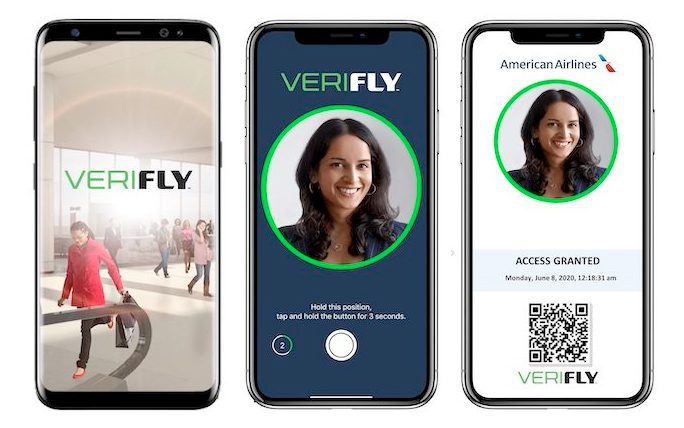 I made my way up to security, the normal security showed a waiting time of 40 mins to get through. I had the Airport Club card, as I travel a huge amount for work. I find this card brilliant, anyone who is traveling with me can get through Fast Track and for me the biggest benefit is I get 10% discount on anything I buy in the Loop. The Loop represents great value and in most cases is 10-20% cheaper than downtown Dublin. So, for €150 you can have this card for 6 months.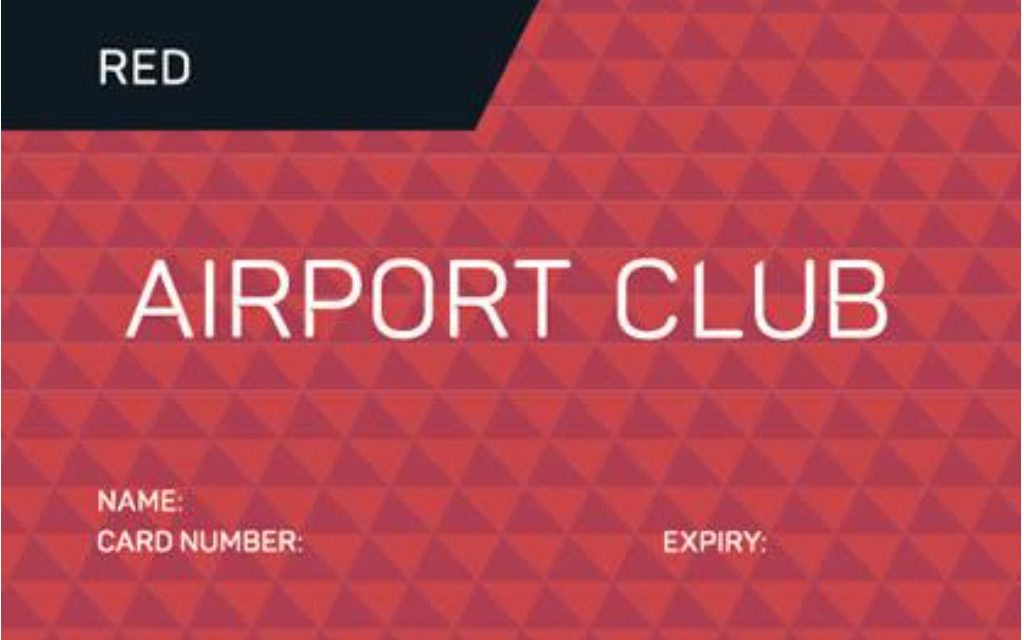 €230 – 12 MONTHS
€150 – 6 MONTHS
Benefits
• Unlimited Fast Track
• 10% discount in The Loop
I spent about 1 hour in the Loop, and had a Butlers coffee, no long wait either. Then I proceeded to immigration. It was about 30 mins getting through there, and when you are on a direct flight to the USA, you clear immigration and customs in Dublin or Shannon, this means you land at a domestic terminal in the USA and just then collect your bags.
You have to go through security again during this process in Dublin, so I would give an hour just in case there are many flights departing at the same time. Once through there are two coffee shops, and then of course you have the 51st lounge, if you are traveling business class this is included, if not it is €30 to get in. The day we were traveling the lounge was full so you could not buy access.
Top 3 Tips
• Get to the airport for a transatlantic flight 3 to 3.5 hours prior.
• Look at fast track or the Airport Club card if you travel a lot or enjoy shopping.
• Upload all your documents prior to travel, it is easy and convenient, this could change in the future.
Chicago
A couple of things you need to know about Chicago, the downtown central business district of Chicago is known as the Loop, with the river boarding the north and west, and Roosevelt Road in the south. The train service is known as the 'L'.
Most of downtown Chicago was rebuild after the Great Fire of 1871, famously started when Mrs. O'Leary's (I wonder was she Irish?) cow knocked over a lantern. The city was modernized and today Chicago is an easy city to navigate with some of the most amazing architectural buildings in the world.
Chicago is known as the Windy City, so be prepared for the wind, the city's skyscrapers funnel and suck the wind between them, making the streets of the Loop very gusty.


The airport is approximately 45 min away, and the cost of Uber and Lyft is about $50, use your Revolut card as the rate of exchange versus the euro is better than a credit card.
The Blue Line 'L" train will take you from O'Hare airport to downtown in about 45 min and it only costs approximately $5.
I stayed in the lovely Lowes Hotel – 4-star hotel, in is in the heart of the city and was an excellent location. Tour America have great rates per night of ….€.
The hotel had a gorgeous lobby area with a bar there, and a fantastic gym that was well equipped with state-of-the-art equipment. The hotel also had a large size swimming pool.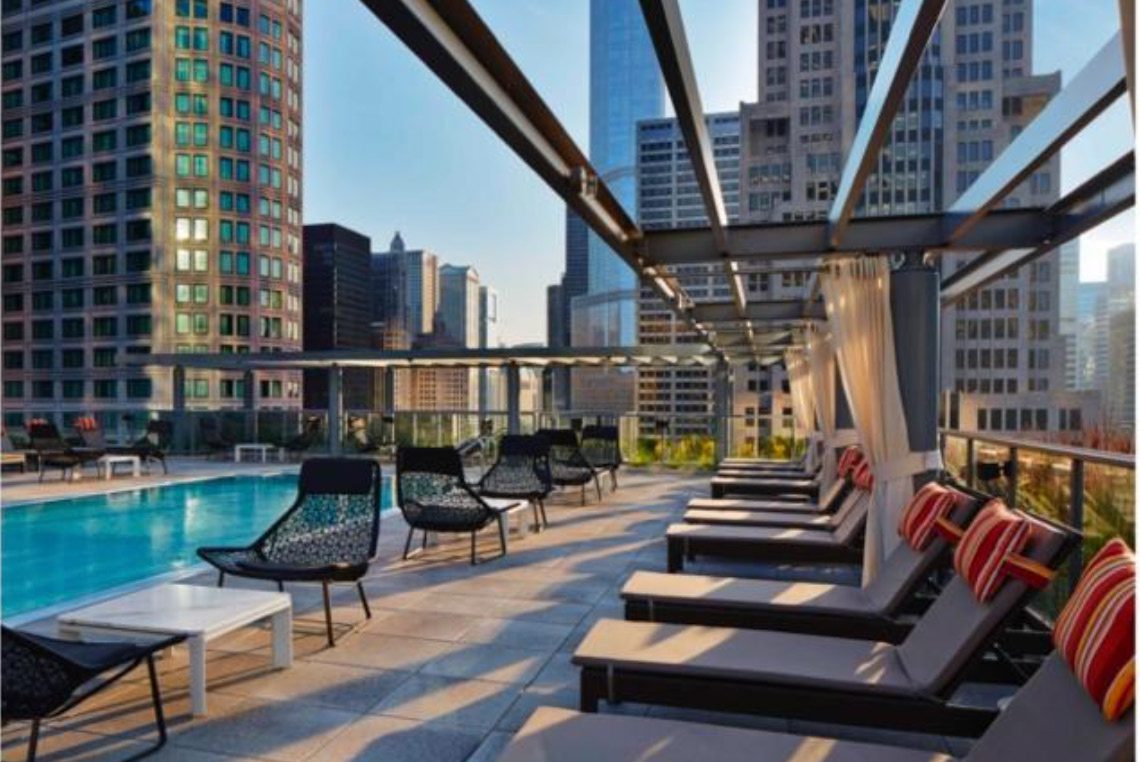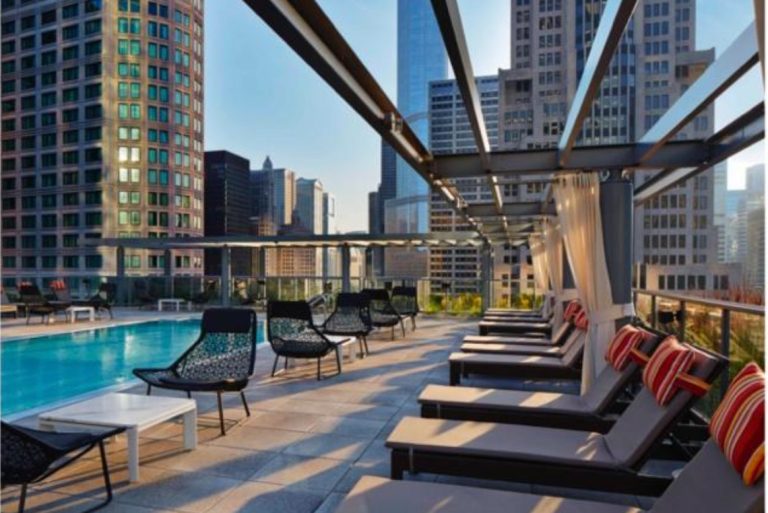 We walked everywhere from our hotel, so ensure you pack a pair of runners. If you do happen to take a car, which you don't need by the way. Ensure you download the ParkChicago App.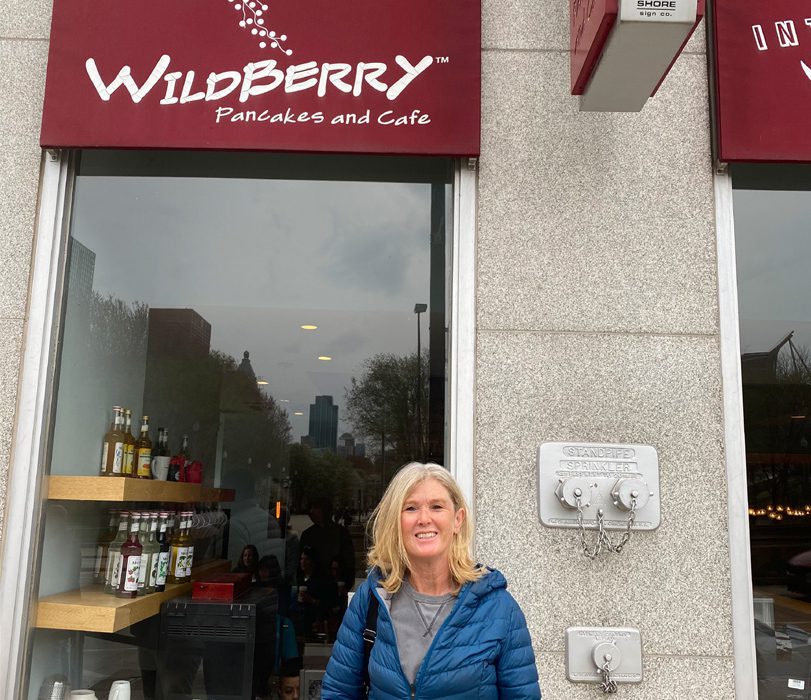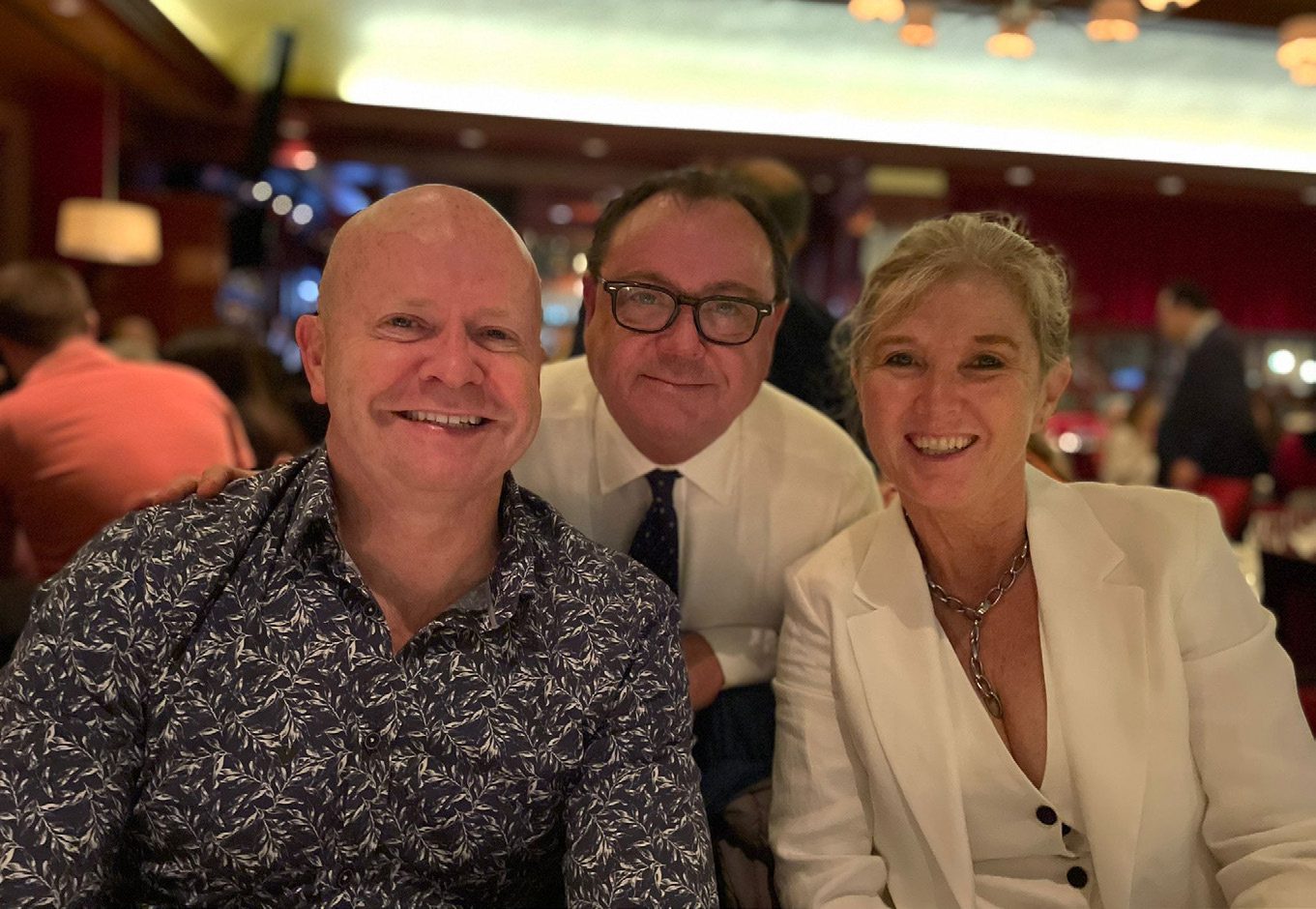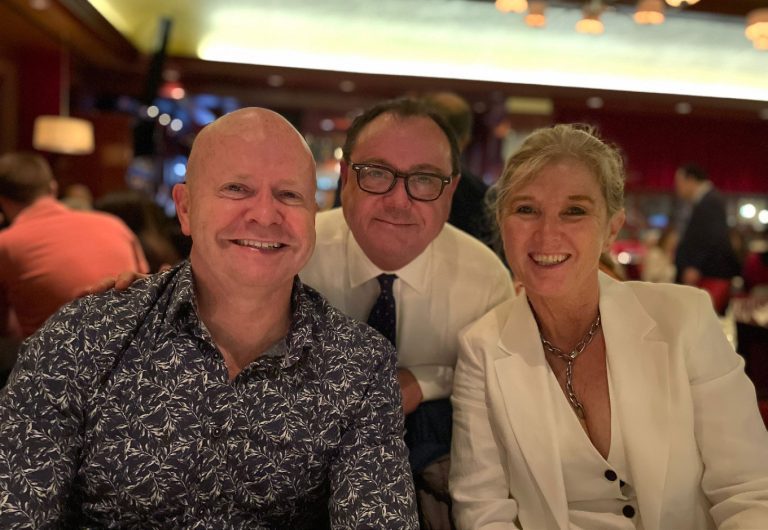 We had breakfast in the Wildberry Pancakes Café, there was a queue when we arrived, but it moved in about 15 min, it was very plain inside, but the food was out of this world, highly recommend it. The portions are very big, and you certainly wouldn't have lunch after eating such a big breakfast. My breakfast cost about $35.
Phone : 312.938.9777 – no reservations accepted.
Open from 7am–2pm.
We had dinner in the Chicago Cut Steakhouse. This was the most fantastic restaurant, there were 14 of us for dinner, and every single one of us loved what we ordered. This restaurant is owned by Irish man Matt Moore from Dublin.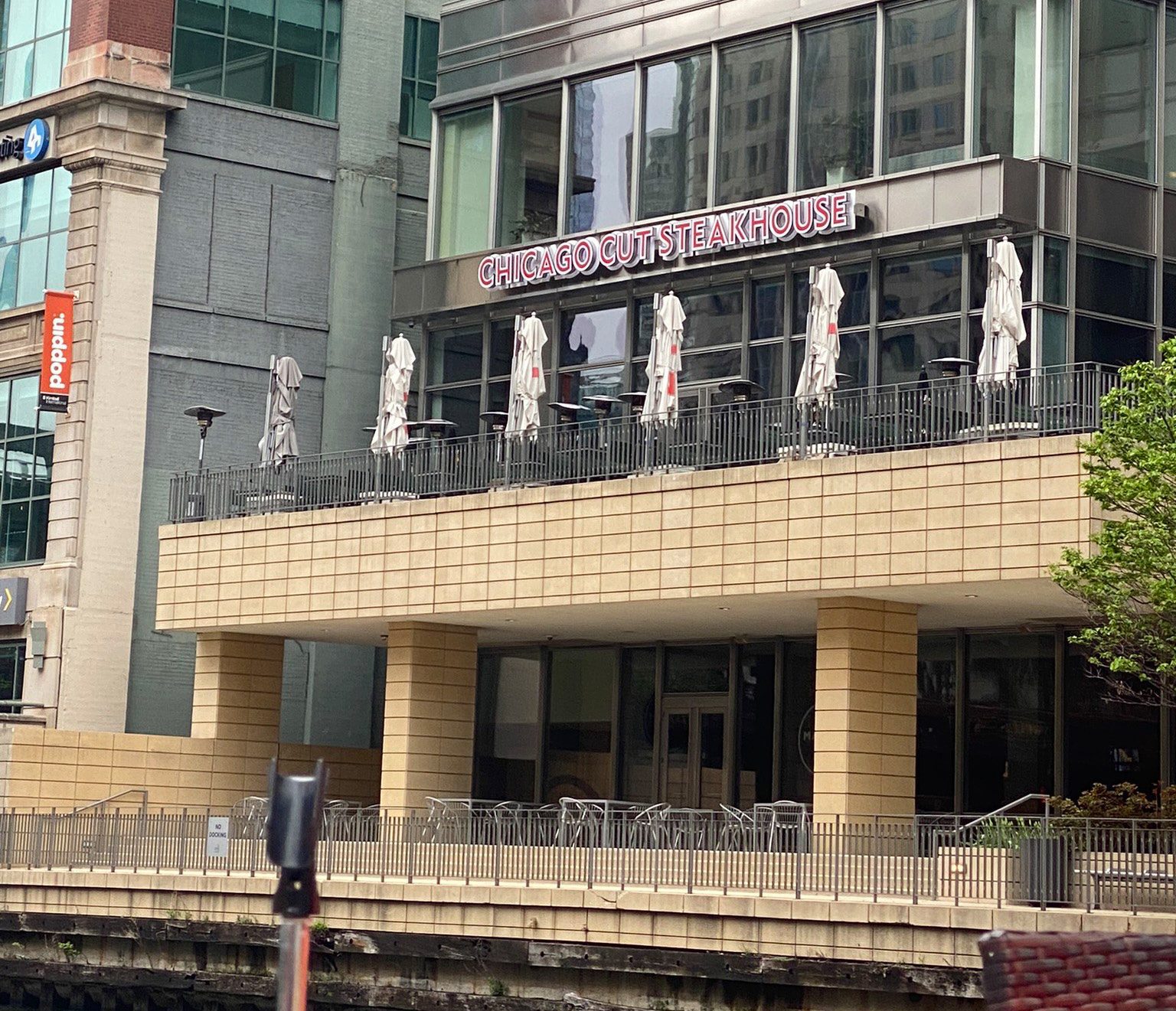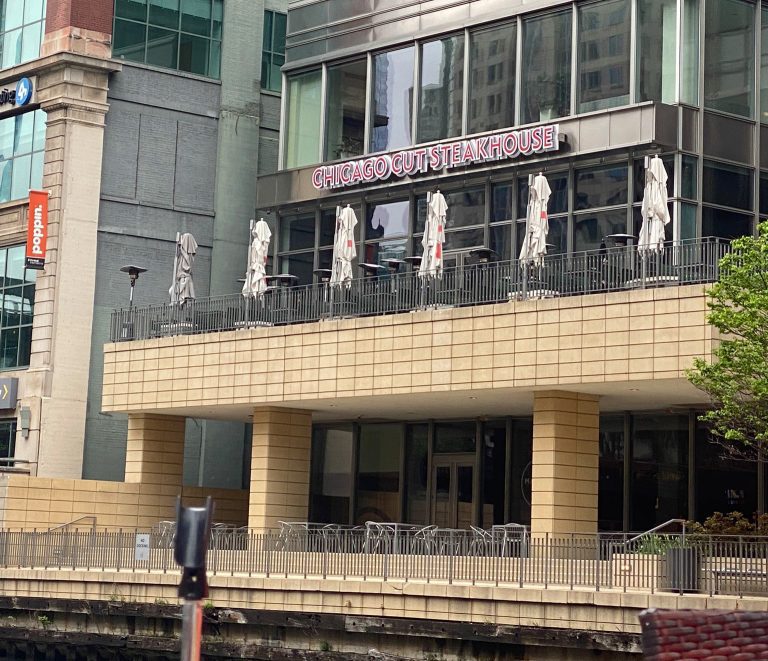 He came over to us and treated us so well, giving us 3 bottles of champagne to celebrate our friends 50th.
You can book on-line on www.chicagocutsteakhouse.com
Open Mon-Thu: 11am-10pm | Fri & Sat: 11am–11pm.
info@chicagocutsteakhouse.com – Phone : 312.329.1800
We also had lunch at the D4 Irish Pub and Café, with another Irish owner Brendan McNeill, again, he came and joined our table and bought us all a drink. His story of success was amazing, telling us he left Ireland in 1957 and his Mum gave him a suitcase and told him to go off in the world and make money and send it back home, he was only 16 years of age.
His suitcase has a special place in the bar, and I am sure his Mum was very proud of his success, he loves America and is very grateful for the opportunity it gave him. What a gorgeous man that still has his strong Irish ascent.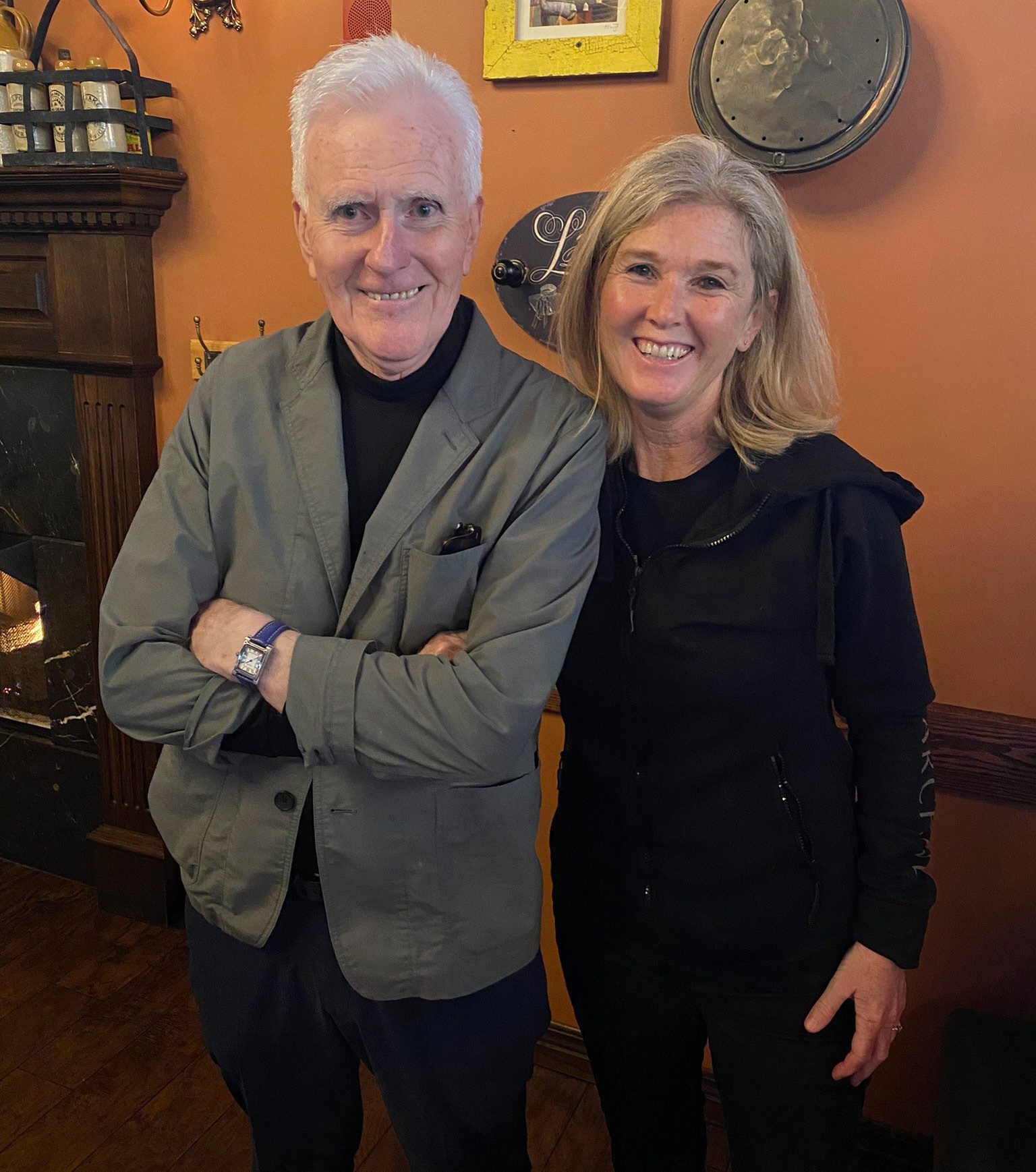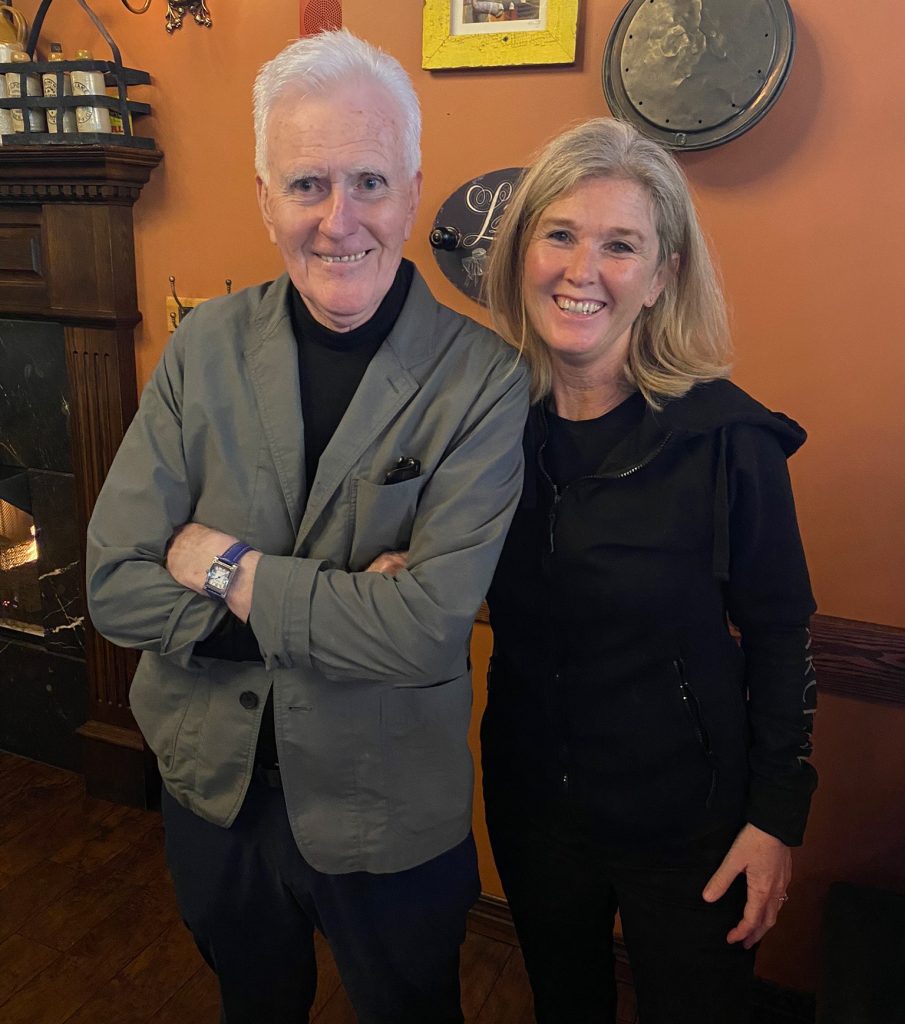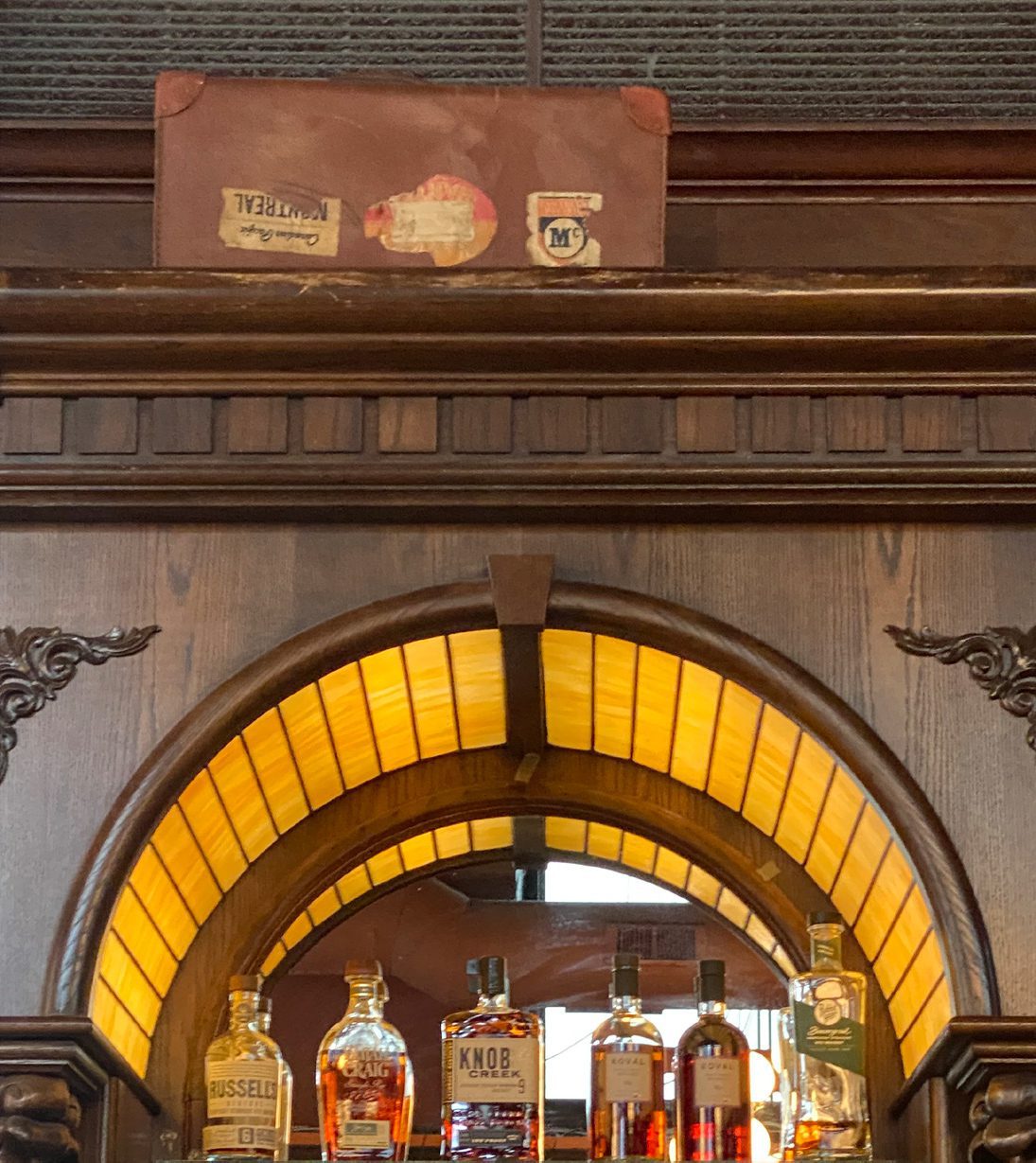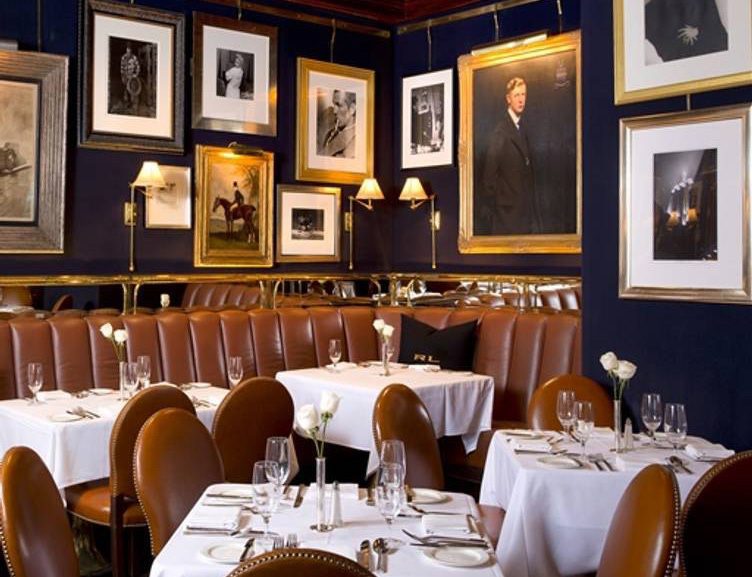 And the final restaurant we went to was RL (Ralf Lauren) 115 E. Chicago Ave,
Phone: 312.475.1100.
This was the most beautiful restaurant with great art pieces hanging throughout the restaurant.
Top 5 Tips
• Tipping is standard in the USA and is approximately 20%. A bit of shock for Irish people.
• Do a riverboat trip showing all the fabulous architecture Chicago has to offer. Approx. $45 per person.
• Take in the show Moulin Rouge – cost is $200, but we got it afew hours prior for $49, and great seats.
• Go to a Jazz bar, Chicago's jazz and blues dates back to the Great Migration. Andy's Jazz Club is one that I would recommend.
• You don't need a car.
The shopping in Chicago is brilliant. You have all the high-end brands on the Magnificant Mile and Bloomingdale's is right at the end, which has every brand you wish for. There are some smaller streets off the Magnificant Mile, Oak street and Rush street, which have some quirky shops for that piece of clothing no one else has. Nordstrom's is also great, which is half way down the mile. Bring an extra bag for all the extra clothes you will be bringing home.
So over-all 3 nights was exactly enough time to see this fabulous city and all it has to offer. The riverboat trip also gave us a great insight into the architecture of the city and is well worth doing. It takes about 75 min.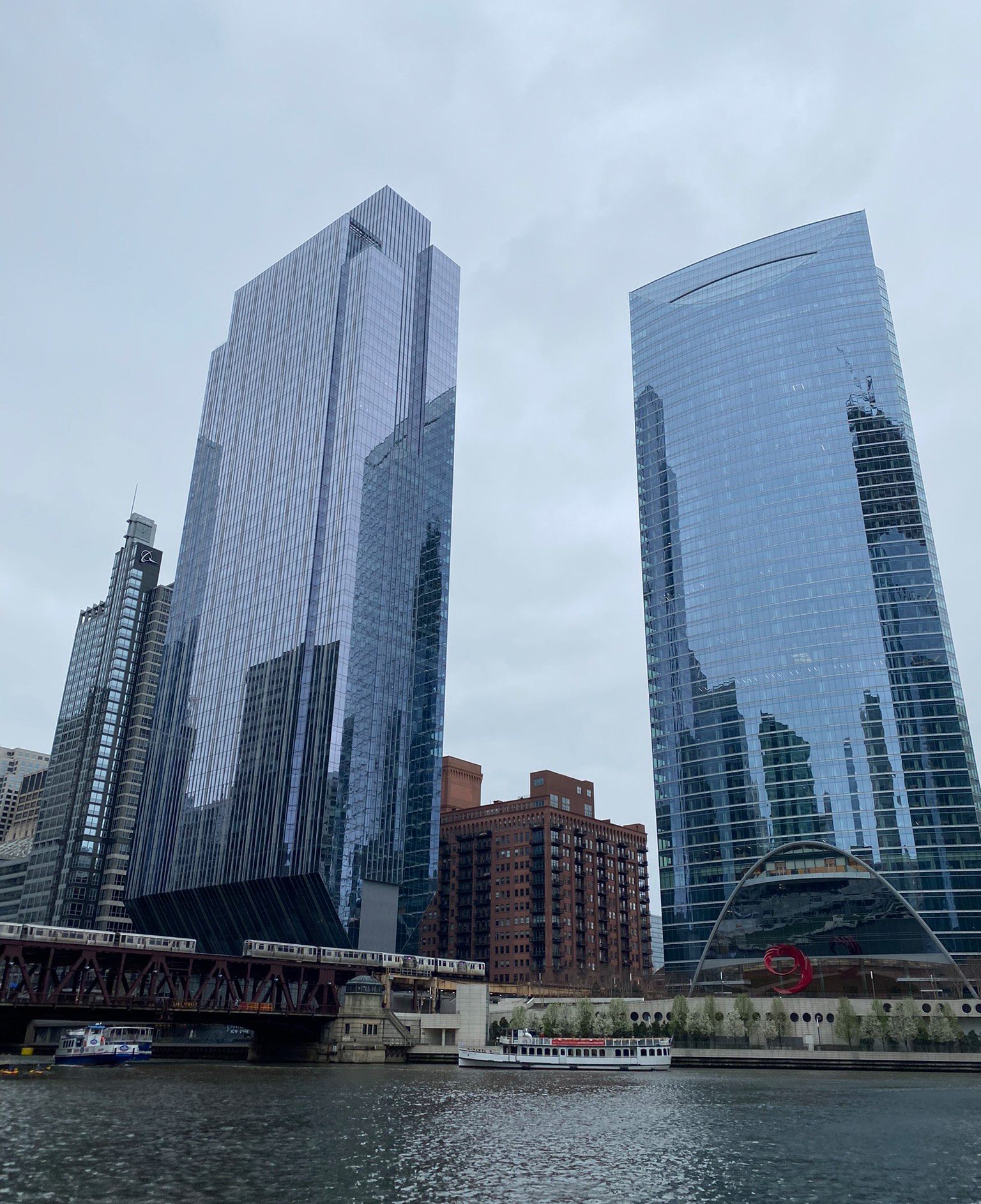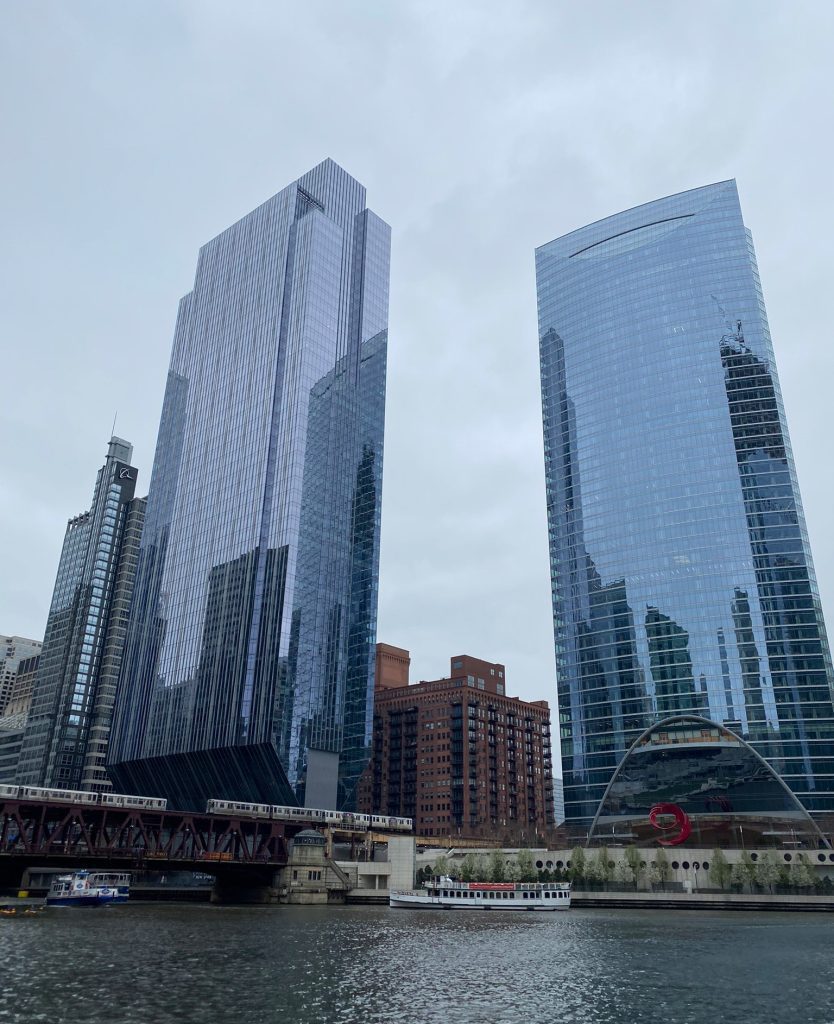 So the only negative for me was Chicago Airport, there is nothing in it, so don't spend too much time before your flight as there are virtually no shops and limited bars and coffee shops. The lounges are very basic and offer very little in terms of choice.
Please check out www.touramerica.ie for great deals to Chicago and remember we can get the best rates for hotels and airlines, and most importantly we are licensed and bonded which means your money is always protected.
Mary McKenna,
Managing Director
Tour America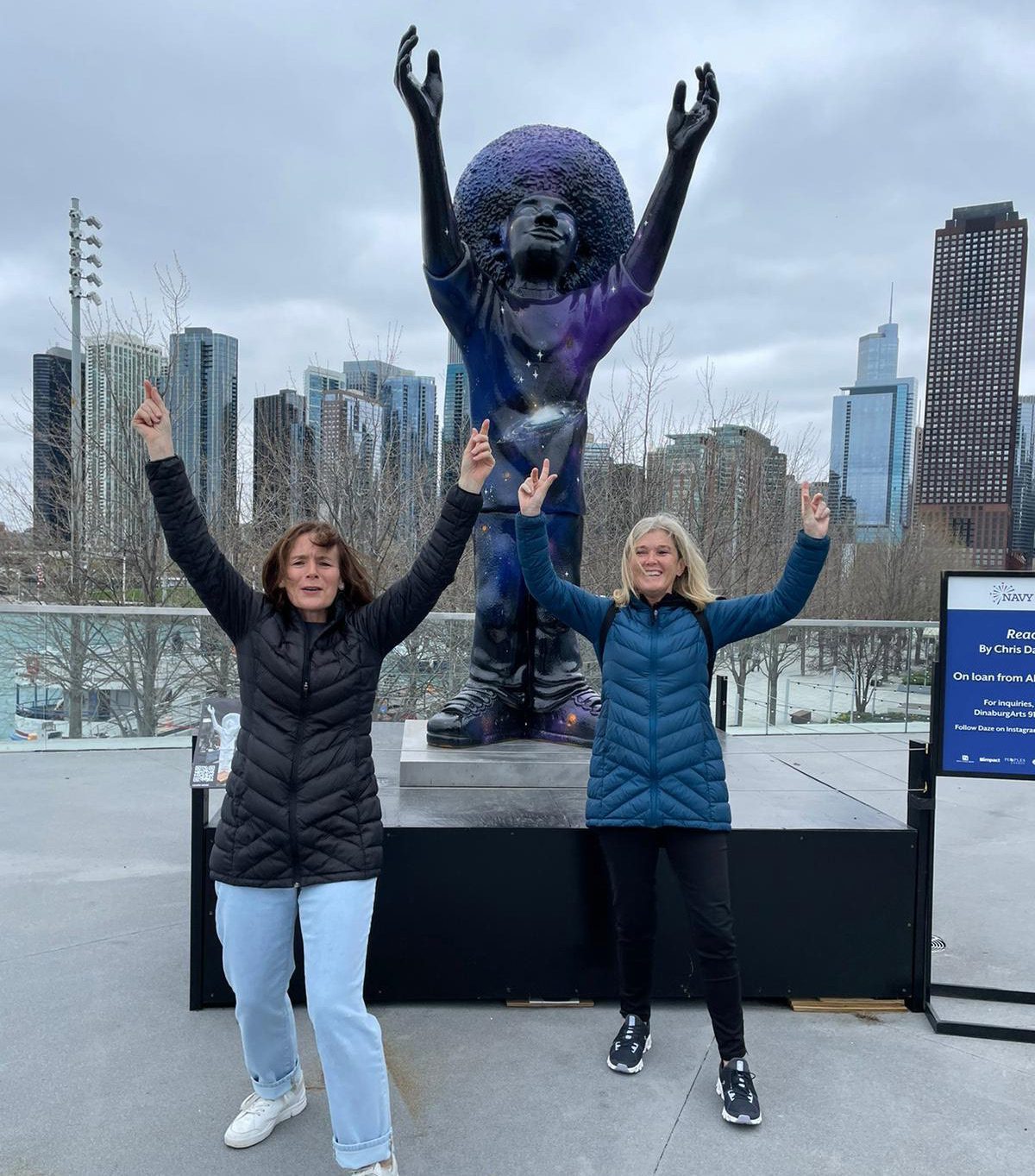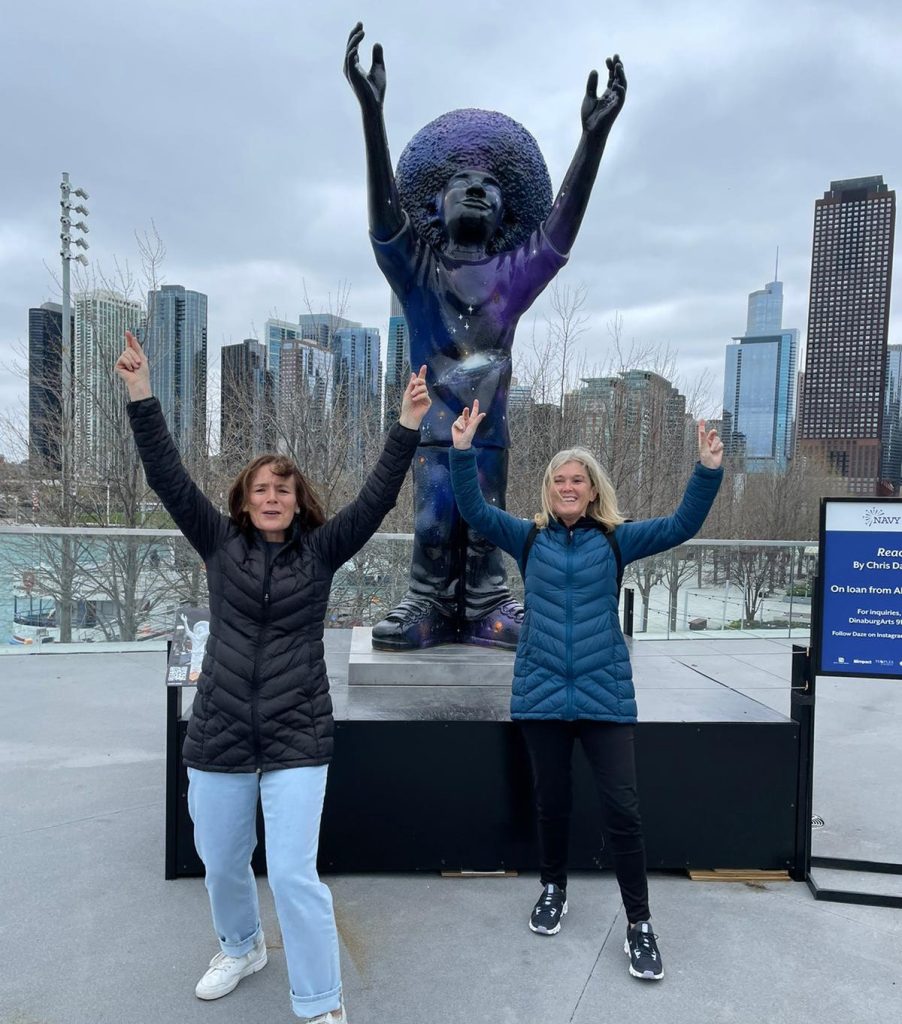 Experience Chicago for yourself with this great offer from Tour America!