Family Fun in Orlando & Royal Caribbean Cruise

Airport Experience and Tips.
The night before we left was possibly the toughest few hours I have had in a while based on the fact that we all had to be tested and await the results of these tests before we could really believe we were going on holiday… So, for the first time in a long time, I really never allowed myself to get too excited as I was so worried that the tests would return positive. Really hope the US lift this requirement as I do believe it is turning people off travel to the USA for fear that their plans may be smashed the night before with a positive test!
We arrived at check in Terminal 2 3.5 hours before travel which we felt would be time enough to get through having already completed the Verifly app for all 4 of us in our party. We checked in as we could not check in online with the partner airline Jet Blue. The check in took all of 20 minutes and we were through security in 10 minutes. Such a painless process which left us time to shop and then go to the shops and business class lounge to relax and have breakfast. The lounge was super busy which was the first time I have seen it like that – not sure why as there definitely isn't as many flights at the moment. I did hear people in front of my being rejected entry (they tried to pay) as the lounge was full. I travel to the States a lot and had never seen it like this before. Nevertheless, there was plenty of space as it's a big lounge and the food choices and drinks choices were top notch.
Just to clarify we went through Fast Track at the airport as I am a business traveller and so have the Aer Lingus club card so allowed me to go through. I also had so much mileage built up I was able to take the family through this way too.
The verifly app is a must as I had all 4 of our documents in one place – so handy even if I was cursing the number of forms, I had to upload in the lead up!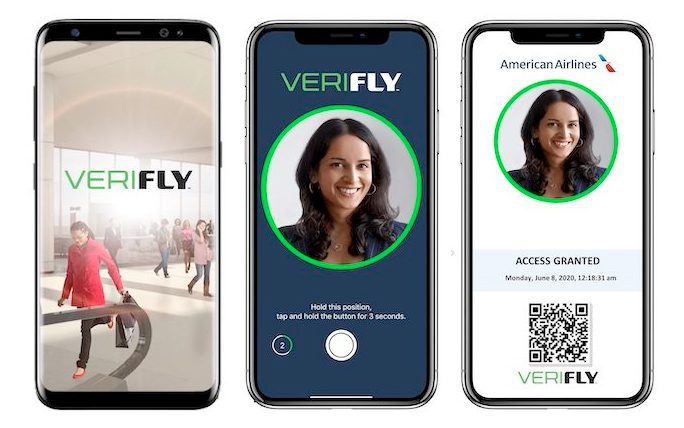 Top Tips at the Airport
• Get to the airport for a transatlantic flight 3 to 3.5 hours prior.
• Upload all your documents prior to travel, it is easy and convenient, and saves everything you need in one place for all the travel requirements.
Flight
Since the pandemic, the direct flight from Miami to Dublin has been cancelled but I have read that they are reintroducing it in October which I must say I will be very grateful for since that is the main City in the US I travel to for work.
For this flight we flew through JFK which was painless – we had a tight turn around so no time to delay. However, when we landed our flight to Fort Lauderdale with Jet Blue was delayed by an hour so in the end, we had plenty of time – at JFK Jet Blue and Aer Lingus are in the same terminal so we were literally a 5 min walk from gate to gate.
I have to say I wasn't OVERLY impressed with Jet Blue area at the airport – I felt like it was very much a temporary building with very little services but with a walk of 10 – 15 minutes you could get a decent café / shop etc.
The flight down was very bumpy, and I think we must have been on the oldest aircraft I have ever been on, so it did not add up to the most pleasant experience ever, but we landed safe and sound in Fort Lauderdale where we were collected and taken to East Hotel, Downtown Miami.
Miami – Pre Cruise
As we were boarding the cruise in Miami Port the next morning after landing, we decided NOT to go to the beach but stay in close proximity to the port in the Brickell area. We stayed at East Hotel, which is a cool, trendy hotel (maybe a little too cool for us arriving bedraggled from Dublin!)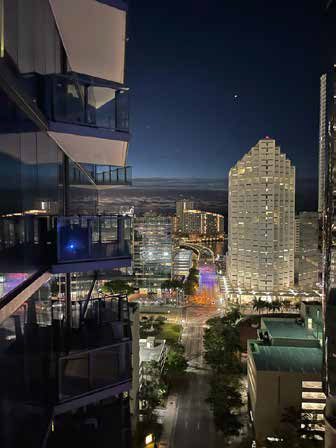 Nice hotel, but their systems were down on check in so the check in process was very tiresome and slow. We stayed in a large 2 bedded room with kitchen and sitting facilities.
Pool area the next morning was the order of the day as our designated check in onboard was 130pm which we had to keep to strictly based on COVID regulations and controlling the numbers in the terminal.
Oasis of the Seas
Check in was TOTALLY painless… Only issue we had was that I hadn't physically printed the ESTA's but had them online (and obviously had to have them to go through Customs in Dublin Airport) but the cruise line had to see each of them in person. So, we were taken out of the check in area over to the IT guys at the IT centre where they printed them. Our check in girl came with us with her iPad for check in and was completing all the other information required for boarding while we waited for the ESTA's to be printed. I thought I was doing my bit for the universe by not printing them and having them in my email but note to self – BE SURE TO HAVE THEM WHEN BOARDING A CRUISE, THE NEXT TIME!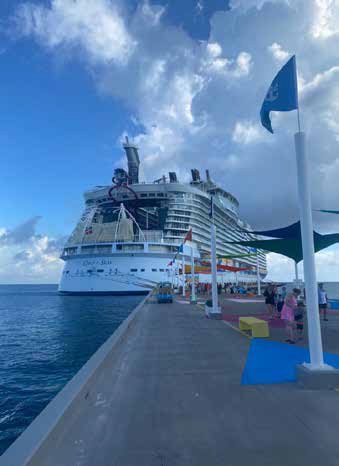 Following a very short check in procedure which flowed seamlessly we got on to the ship and pretty much straight to our cabins (knowing that our bags would follow later). We had interconnecting balcony rooms which were fab and perfectly sized for our requirements. I love how the beds allow for the suitcases to go underneath them which frees up space in the rooms. The balconies are a lovely size and all in all they were perfectly sized for us all and having the internal and balcony doors open created what felt like more space.
The ship itself – WOW… We had been on the Allure of the Seas, which is the same class, however this ship has some upgrades – much welcomed and appreciated upgrades. It's got to be seen to be believed and my 12-year-old son proceeded to explore the ship with his mouth wide open – not remembering the last time he cruised….
The ship is out of this world and has something for everybody. You would feel that with 5,000 guests onboard you might feel claustrophobic or there may be a need to queue for everything, but this is NOT the case and I think these surprises most people when you tell them that. Aside from the first day melee, things calm down and at times you wonder where everybody is when you take a walk along the promenade which is the main shopping / dining street on the Oasis.
Dining Onboard
There is so much choice from the main restaurant to Chops Grille, the Windjammer, which is the main buffet restaurant, Johnny Rockets to name but a few – in excess of 15 eateries dotted throughout this giant ship.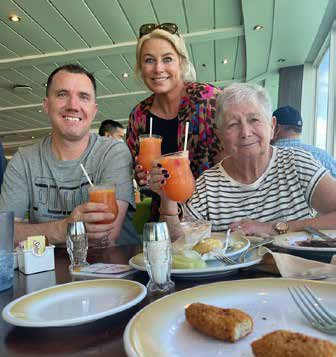 So, as you can imagine we were never going to starve. We managed to try as many as we could. Some of the speciality restaurants incur a small fee which in fairness was well worth it. However, if you didn't want to pay the excess costs, you could happily dine free of charge for entire week and enjoy very decent food at that.
Day 1 – Perfect Day at Coco Cay
What a place – this Royal Caribbeans Private Island. We booked tickets for their water park – yes, it's as big as a water park you would find on the continent! Unreal, amazing and just WOW. The boys spent a huge amount of their morning in here while the girls proceeded to go to South Beach – a more secluded part of the island with sun beds, a bar, a restaurant, basketball courts, table tennis etc. Pristine restrooms and everything else you come to expect from such a top- quality organisation.
From sunbathing to snorkelling to exciting water park rides – including the tallest water slide in North America – this day was unforgettable. What a day – yes, it was a Perfect Day at Coco Cay and the only bad part about this was that it had to come to an end, and we had to be all onboard by 5pm. We could have stayed forever.
Day 2 – Sea Day
This day was spent relaxing, playing crazy golf, riding the flow rider, basketball, zip lining, sunbathing, swimming, eating, watching shows – you name it – we were there doing it all.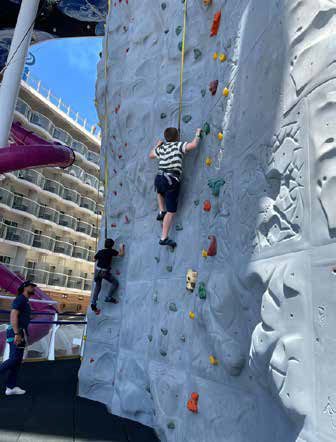 It was an action-packed day. The outside area is very busy on a sea day, but you can always get a chair or a bed somewhere on the ship as people come and go all day. We also did the 3 waterslides on the ship which were great fun.
Day 3 – Cozumel
Funny enough, we all had visited this port before, so we chose to have a lazy day onboard. We knew that the ship emptied out on port days, so we availed of the extra quiet ship and did the flow rider and also the slides almost all day long – the restaurants were super quiet – we had our choice of sun beds and we just loved the peace and quiet and felt like we had the whole ship to ourselves.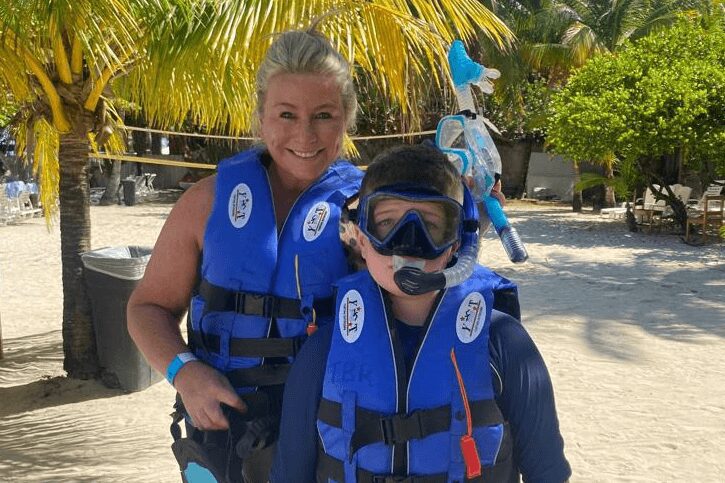 Often by day 3 or 4 of arriving from Ireland I find we are tired and perhaps the time difference hits you all of a sudden so to avail of this lazy day onboard was the perfect plan that fell right into place.
Day 4 – Roatan, Honduras
WOW – we snorkelled today like we have never snorkelled before, and this was the highlight of the cruise. The second biggest reef after the Great Barrier Reef and wow, did we see all sorts of fish. We took a tour which was to Tabyana Beach – we chose the snorkel and beach break
(2 out of 4 wanted to snorkel). The journey to the beach was approx. 30 mins through lush landscapes to this perfectly located beach on the west of the island. Paradise some might say, and I would agree. We got our snorkel equipment and met our guide Phil the Thrill as we christened him and off, we went for 2 hours of snorkelling and seeing some of the most amazing fish ever right off the beach.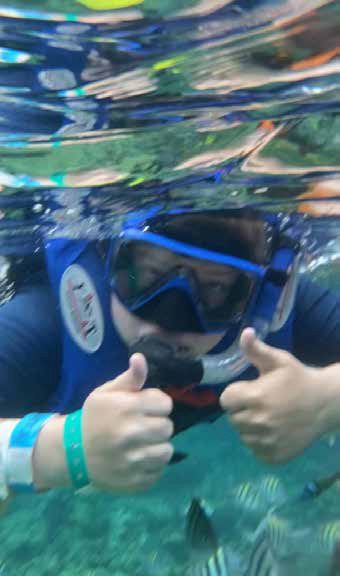 We then enjoyed a local BBQ prepared on the beach and served in their large hut before heading back for a little bit more water and some more sun on the beds provided as part of your tour. Upon arrival back in Roatan we couldn't help but visit the local stores on the pier and so some shopping – we may have even visited Diamonds International and helped the local economy. Back onboard exhausted after a day in the sea and sun but oh what a day.
Day 5 – Costa Maya, Mexico
Another day that we decided to take it easy in the AM and spend a few hours at crazy golf, by the pool and of course up and down the water slides!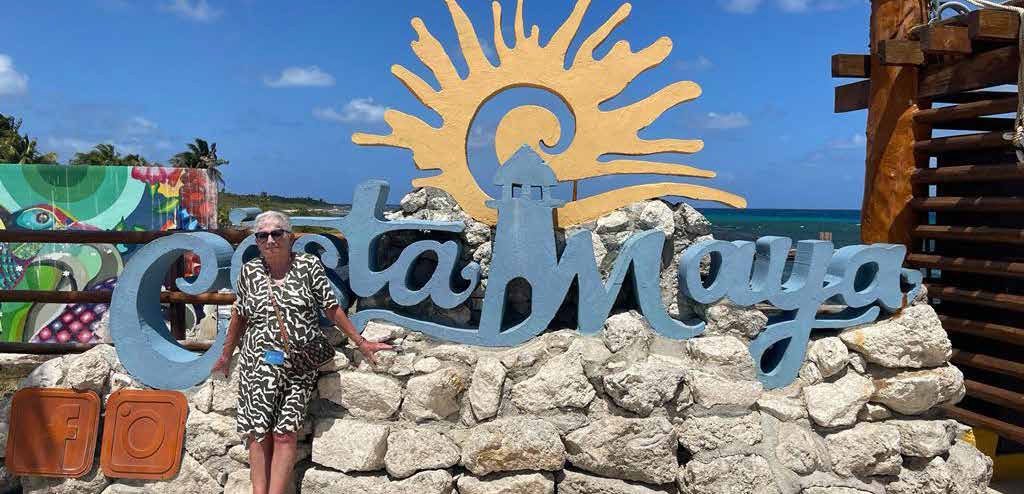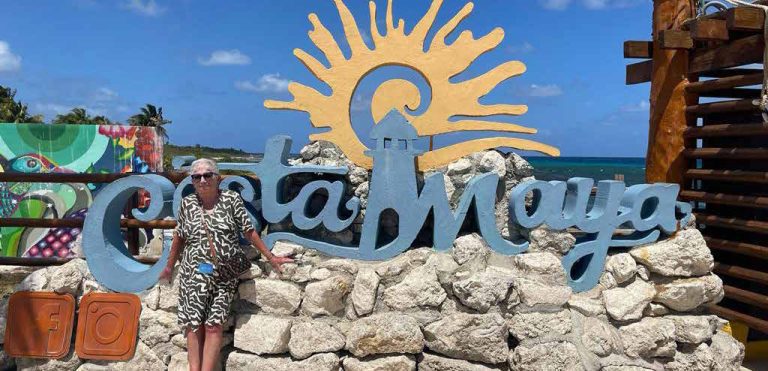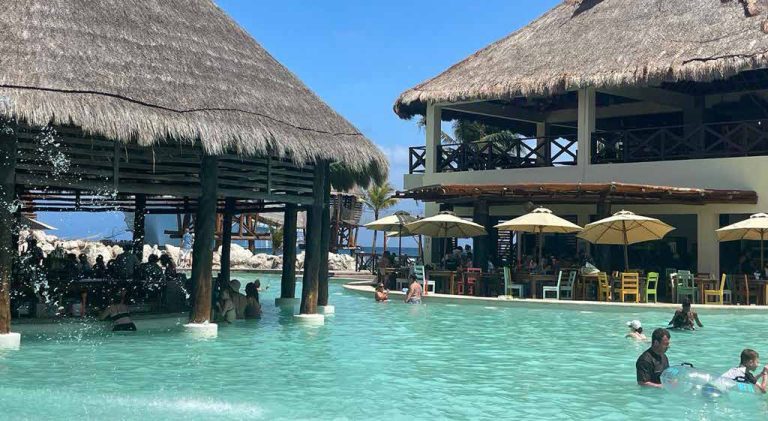 We had lunch at the Windjammer before heading ashore to the village that they have created at the end of the pier / docking area which consists of man made pool, shopping in abundance, bars and cafes – amazing afternoon truly enjoyed and with being so close to the ship we knew we were only 10 minutes away – we almost had to be dragged back! What a lovely place and the people are so friendly, and the shopping is just perfect!
Day 6 – At Sea
Another day at sea doing all that we love – today was extra hot so plenty of sun cream and ice-cream – the order of the day. The ladies sat by the pool most of the day whilst the guys enjoyed the various thrills – flow rider, the abyss – an amazing slide from the top deck to the boardwalk deck. A truly wonderful time onboard was had by all.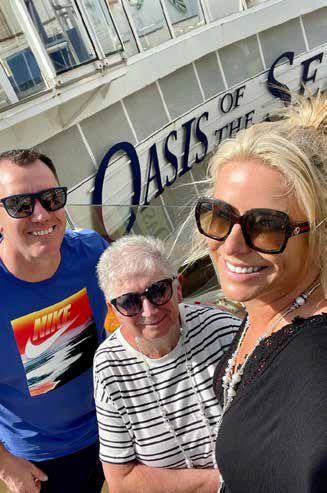 We had some chicken wings in the sports bar for lunch and even managed to watch the Liverpool football match live – what a treat – off the coast of Mexico en route back to Miami, eating the best chicken wings whilst watching Liverpool edge closer to the top of the Premiership – we often had to pinch ourselves to remind ourselves that we were on a massive ship in the middle of the Ocean.
Day 7 – Back to Miami
Hard to believe that in the blink of an eye we had returned to Miami and our cruise of a lifetime was over.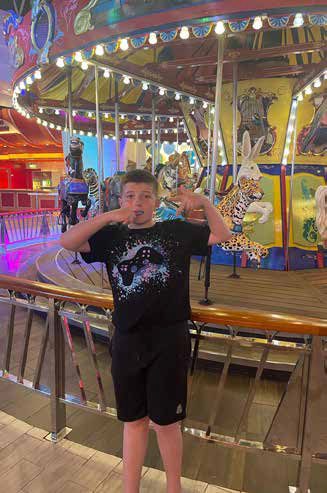 So many highlights – the ship has to be seen to be believed. It is incredible. The staff were so wonderful, friendly and accommodating – the food amazing. Something for every taste. The kid's club was wonderful for our 12-year-old and the sports area was a highlight for him. If he wasn't playing basketball, he was riding the waves on his surfboard.
Our favourite restaurants were Chops Grille in Central Park, the Windjammer which was the buffet to end all buffets and we found ourselves up here a lot as it was casual and open most of the day / evening. We also loved the Playmaker which was the sports bar. Wonderful staff, great beer, every sport you want to watch and finger licking good food.
Could not recommend the cruise highly enough.
The debark was as smooth as the week had been with no queues. Our transfer picked us up at a designated number outside the terminal and off he whisked us to South Beach where we stayed for 4 nights at the Ritz Carlton – booked through points accumulated through their hotel chain and a real treat to end the holiday.
Top Tips for Cruising
• Don't bring as much clothes as you think you need! The cruise is quite casual – you can dress up on formal nights but it's not a requirement.
• No cash / credit cards onboard – you will register your credit card pre boarding from home and then your party will each receive a card when you board which will be used for all payments onboard and indeed for departing and embarking the ship in each port.
• DO get the drinks package onboard – the drinks are not cheap, and they add up fairly quickly when you add tax and gratuities. We got the deluxe package and we certainly got value for money.
• DO book some of the speciality restaurants before you go onboard as they will book up fast.
• DO also book shore excursions as again a lot are limited in the smaller ports, and you will be disappointed.
• DO get the wife package – it is not cheap but in fairness it's very reliable and we were very happy with it. We all had endless WIFI at sea (and also can be used close to the ship on their private island) and the quality was good.
• The tips are included in your cruise price, but we had dollars to give the extra special people onboard extra tips.
Miami – Post Cruise
I had work and a trade show to attend to, but my family enjoyed the days by the pool at the Ritz Carlton – very conveniently located on Collins Avenue and Lincoln walking distance from all the main shops that South Beach proudly has and all the amazing restaurants from top sushi to tapas to great American bars. All walkable from the hotel and if not, UBER is the way to go as you see very few yellow taxis in Miami these days.
From Miami we did go to Sawgrass Mills for an afternoon of shopping – cost was approx. 75 dollars each way in a taxi (but that was for 4 people).
The boys did go to Top Golf which is an amazing 3 level golfing range with food, drinks etc and recommended for all the golfing enthusiasts out there – it's located in Miami Gardens approx. 20 minutes from our hotel in South Beach.
There is also some great shopping on Lincoln Road if you want to stay local and within walking distance of South Beach.
Eating out is the best – we found a lovely place on Collins Avenue and 18th Street called Café Americano that did the best breakfast menu with the nicest staff and was super comfortable – I think we had breakfast there every morning. We were able to walk there within 5 minutes from our hotel and we just loved it.