Hotels in Chicago
Chicago is home to some wonderful hotels which offer the best in service and hospitality. Hotels in Chicago give those visiting the city plenty of choice. With everything from budget hotels to world famous historic hotels, you are sure to find the one for you. All of our hotels are centrally located and near all of the wonderful Chicago attractions.
Cambria Hotel and Suites Magnificent Mile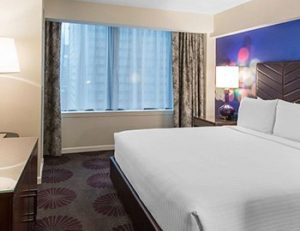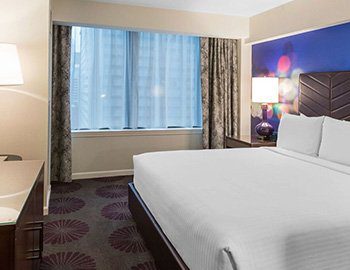 The Cambria Hotel and Suites Magnificent Mile is a boutique hotel located in Downtown Chicago. Offering an upscale experience, which comes complete with tech-focussed amenities, this modern boutique hotel also offers amazing views of Chicago. Accommodations blend the comforts of home with the vibrant culture of Downtown Chicago and each room comes with a custom designed bed, complimentary high-speed WiFi, coffee maker, 55" flat screen TV and an iron/ironing board.
PALMER HOUSE HILTON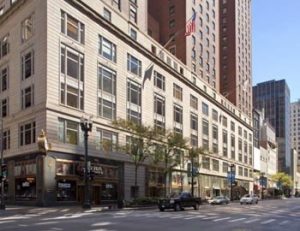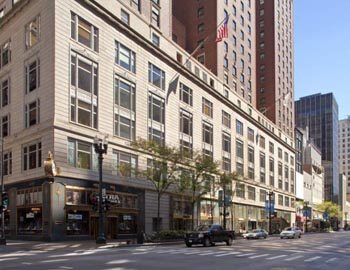 The Palmer House Hilton is a spectacular hotel that combines old-time elegance with modern luxury. It is located in the heart of the Chicago Loop and is in close proximity to Chicago's shopping and entertainment districts. Each of it's rooms features a TV & flat-panel LCD TV, AC, alarm radio, coffee maker, hair-dryer, high speed internet access (fee in room and complimentary in the lobby), iron/ironing board, laptop-sized in-room safe & data port.
MILE NORTH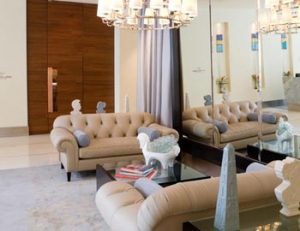 Situated in the heart of Chicago, the sophisticated Mile North hotel is within walking distance of many of Chicago's top attractions including the Hancock Tower, Chicago Water Tower and the shopping district of Magnificent Mile. This urban up-scale hotel features 210 rooms over 29 floors. All of which come with complimentary toiletries, 42" LCD TV and an MP3 Docking station. On-site you will also find a 24hr Fitness Centre, concierge staff, restaurant, bar & lounge, dry cleaning & laundry services available. There is also luggage storage and complimentary newspapers in the lobby.
HOTEL MONACO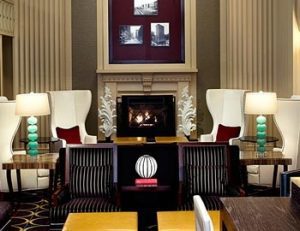 The Hotel Monaco offers those visiting Chicago a stylish window onto the Windy City! Luxury accommodations, award winning services and knowledgeable and friendly staff await you in this hotel. Each guest-room features individual climate control. 24hr Room service, 37" LCD TV, hair-dryer, luxury bath amenities and a mini-bar with organic & gourmet snacks available. Animal print bathrobes are included and guests can request a companion goldfish for the duration of their stay.