Hotels in New York
In New York, among the bustling streets lies thousands of hotel rooms. If you are planning a trip to the Big Apple, you will have a lot of choice when it comes to choosing where to stay. Hotels in New York are not cheap, the city comes at a price but once there, it's easy to see why! The streets of Manhattan gives you a lot of hotel choice with everything from budget hotels to celebrity worthy properties. Midtown is the best area to stay in New York as it offers convenience to all nearby attractions and it is the hub for transport should you wish to explore further a field.
FITZPATRICK GRAND CENTRAL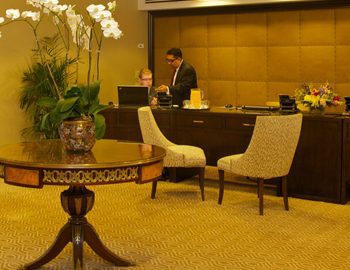 Located on East 44th Street, the Fitzpatrick Grand Central is located opposite the landmark Grand Central Terminal, making it easy for guests to get around Manhattan. The hotel was newly renovated in 2011 and it features all new guest-rooms, public spaces and lobby. All rooms feature luxury bedding with pillow top mattresses, wireless internet, flat screen TV with premium channels, in room safe and terry bathrobes. Located on site is also the Wheeltapper Traditional Irish Pub. The hotel is a short stroll to Times Square, Central Park and many other New York attractions.
FITZPATRICK MANHATTAN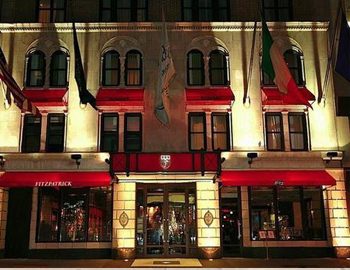 The Fitzpatrick Grand Central hotel is a fantastic boutique hotel located in the heart of Midtown Manhattan. This hotel offers a highly personalised and warm service and after undergoing a renovation, it features luxury accommodations. All guest-rooms and suites feature luxury bedding, wireless internet, TV with premium channels and terry bathrobes. They also have in room safes. Staying at the property also gives you access to the 24 hour Fitness Club. This hotel is the hotel of choice for the Taoiseach of Ireland when in New York.
HOTEL METRO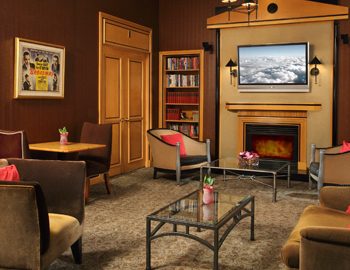 The Hotel Metro has become a favourite hotel for those that love to shop. Located in the heart of the shopping hub at 45 West 35th Street, it is within close proximity to the famed Empire State Building, Fifth Avenue, Madison Square Garden, Grand Central and Midtown and the hotel is located a short two minute walk from the world famous Macys. The hotel offers complimentary wi-fi, iPod docking station, in-room safe, mini refrigerator, marble bathrooms, Gilchrist & Soames bath amenities and premium cable. Guests can also enjoy a complimentary continental breakfast daily. The hotel also features a rooftop garden terrace.
Iberostar 70 Park Avenue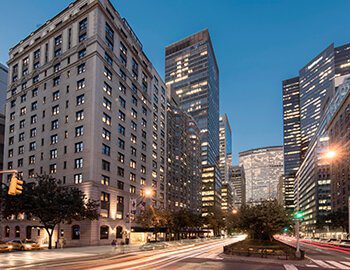 Ibeorstar 70 Park Avenue is a 4 star boutique hotel in Midtown Manhattan. This modern hotel is surrounded by famous New York brownstones and it offers guests an upscale hotel experience. The hotel blends its 1928 heritage with a modern, chic appeal, both inside and out and it offers 205 comfortable, lavish guestrooms, a 24 hour fitness center and superior amenities including complimentary WiFi, goose down feature beds, flat screen TVs and marvelous views of Midtown Manhattan.
HOTEL BEACON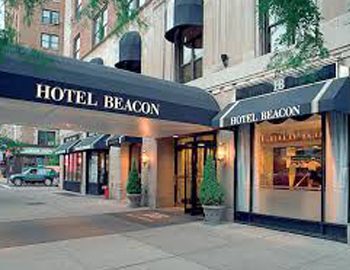 Located on Manhattan's Upper West Side on Broadway and 75th Street, the Hotel Beacon offers a friendly and relaxed neighbourhood where you feel like a New Yorker, not a tourist. All rooms and suites have a fully-equipped kitchenette with cook-top, microwave, refrigerator, tea kettle, toaster, coffee maker and complimentary tea and coffee. The extra space in the luxurious suites, makes the Hotel Beacon perfect for families visiting New York. Each room also comes with an in-room safe, iPod-docking radio, 32-inch TV with premium channels and hair dryer. Wifi is complimentary throughout the property.
Westgate New York Grand Central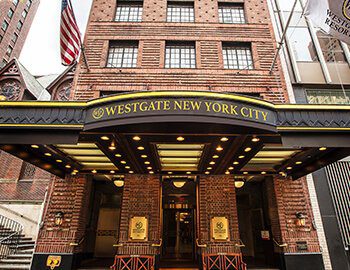 The Westgate New York Grand Central is a historic landmark hotel, which is recognized by Historic Hotels of America. Located in the Tudor City neighborhood of Manhattan, this popular hotel offer comfortable accommodations which come complete with luxurious beds, dual cup coffeemakers, flat screen TVs and triple pane windows for a quieter atmosphere. Each of the hotels 300 spacious guestrooms are incredibly spacious and located near all of New York's attractions. There is also a 24 hour fitness center and a restaurant on-site.
THE ROOSEVELT HOTEL NYC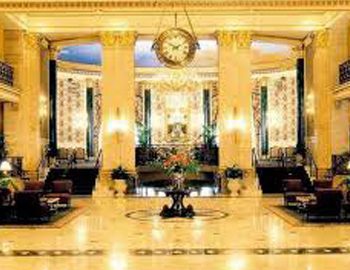 Located on Madison Avenue and 45th Street in Midtown New York City, The Roosevelt Hotel NYC was named in honour of President Theodore Roosevelt. The Roosevelt Hotel NYC is conveniently located near Grand Central Station and many other New York City attractions. Each room comes Cable TV, telephone, hair-dryer, iron/ironing board, high speed internet access & Wifi (fee). There is also a fitness centre on-site. This hotel is in a great central location and it is perfect if you are looking to explore 5th Avenue, Central Park and Times Square on your New York Holiday.