Hotels in Seattle
Tour America offer a wide range of Seattle hotels, meaning that we have something for every customer. From great value properties to high-end five star hotels, talk to us about your perfect Seattle hotel. Below is a collection of our recommended Seattle hotels.
Hotel Five Seattle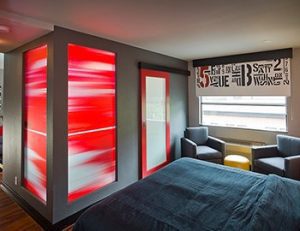 Hotel Five Seattle is a 3 star modern, funky hotel that is located right in the heart of the city. Guests of Hotel Five Seattle can enjoy comfortable accommodations, attentive service, fantastic food and creative décor. The hotel is also within walking distance to the city's best attractions including the Space Need, the Pacific Science Centre and the Pike Place Market. Rooms at the Hotel Five Seattle come with flat screen TCs, hair-dryers, coffee/tea brewer and many other amenities.
Mayflower Park Hotel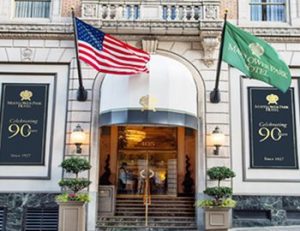 The Mayflower Park Hotel is Seattle's longest continuously operating hotel and is celebrating 90 years of business. Opened in 1927, this historic 3.5 star hotel is conveniently located to many nearby attractions and is also connected to the Westlake Centre and the Seattle Centre Monorail. Accommodations at the Mayflower Park Hotel feature complimentary robes, Wifi, flat screen TVs and daily newspapers, as well as many other amenities. There is also a restaurant and lounge on site for guests to enjoy.
Kimpton Hotel Monaco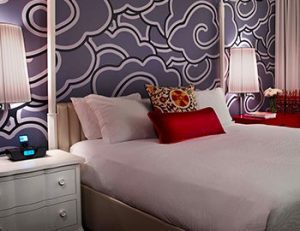 Kimpton Hotel Monaco is an exceptional 4 star hotel located in Downtown Seattle. This alluring hotel offers an impressive lobby with chandeliers, stately columns and cosy sitting areas. Being a boutique hotel, guests can enjoy fantastic customer service, luxury bath amenities, private key card access and plush pillow-top beds, among other fantastic amenities. The hotel also offers complimentary bicycles to use during your stay.
Kimpton Alexis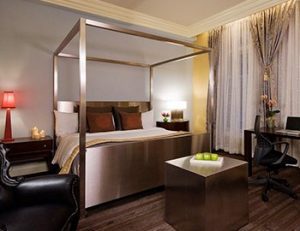 Kimpton Alexis is a peaceful sanctuary that offers an unrivalled hotel experience. With den-like rooms that are designed to blend modern and historic styles, guests can truly relax in this fantastic hotel. Enjoy exceptional customer service, stainless steel accents, quirky lighting fixtures and a comfort like no other. Kimpton Alexis also hosts a daily wine reception each day from 5pm-6pm for guests to enjoy at leisure.