MSC Cruises and Formula 1 Experience
MSC Cruises have partnered up with Formula 1 to offer customers a once-in-a-lifetime Abu Dhabi Grand Prix experience. 
The Abu Dhabi Grand Prix is undoubtedly one of the most exhilarating and action-packed events in the world of motorsports. From the roaring engines of the F1 cars to the breathtaking setting of the Yas Marina Circuit, everything about this race is simply electrifying. The atmosphere is absolutely exhilarating, with tens of thousands of passionate fans cheering on their favourite drivers and teams. The race's signature twilight setting adds to the drama, as the cars zoom around the track under the mesmerising glow of the setting sun and the bright lights of the circuit. And when the chequered flag finally falls and the winner is crowned, the joyous celebrations that ensue are truly unforgettable.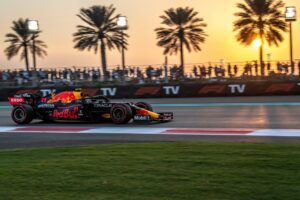 This new MSC and Formula 1 collaboration will take your racing weekend to the next level, providing a fully integrated Grand Prix experience that will bring the trackside thrills of the final race of the season on board the MSC Virtuosa.
The cruise ship will serve as a modern and glamorous hotel throughout the weekend. The MSC Virtuosa offers guests comfortable and stylish accommodation combined with a wide variety of amenities including restaurants, bars, theatres, shopping, a luxurious spa, a pool area and much more. The Abu Dhabi Cruise Terminal, where the ship will be docked, is just a short drive from the race circuit, allowing guests to travel there and back with ease thanks to complimentary transfers. The city centre is also close by for those who want to see more of Abu Dhabi and it's culture.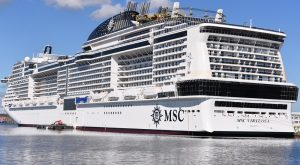 The Formula 1 thrills don't stop when fans leave the track, as the festive atmosphere continues onboard for guests with a specially designed programme of themed activities, parties and entertainment, as well as a dedicated kids' programme. So this MSC Formula One cruise is the perfect trip for avid F1 fans looking for a unique and glamorous Grand Prix experience.
Read more here: msccruises.ie
www.touramerica.ie
01 8173558