Universal's Volcano Bay
UNIVERSAL'S VOLCANO BAY WATER THEME PARK
A spectacular volcano towering over a sun swept beach. Swaying palm trees lining your path through a picturesque island escape. It's a South Seas oasis right in the heart of Universal. Volcano Bay is the only water theme park that gives you the freedom to spend more time with your family, doing the things you want to do. From thrilling water slides to secluded waterfalls, it's the perfect place to get away from it all – a beach paradise you can enjoy without ever leaving Orlando.
With over 30 unique experiences and 19 different attractions, it's a theme park like no other. Here every guest is granted the powers of the TapuTapu wearable which changes how you wait because of the parks Virtual Line . With just a wave of your wrist you can hold your place in the ride lines and reveal wondrous surprises throughout the park.
THE VOLCANO
At the heart of the island stands Krakatau, the mighty Fire and Water Volcano. Towering 200 feet above the tropical landscape, Krakatau streams waterfalls during the day and fiery lava effects at night. Inside the cavernous volcano the Waturi people dare you to brave a variety of heart-pounding water slides.
WAVE VILLAGE
Wave Village is the first of three villages guests encounter at Volcano Bay. This peaceful escape overlooks the sparkling waters of Waturi Beach at the base of the volcano.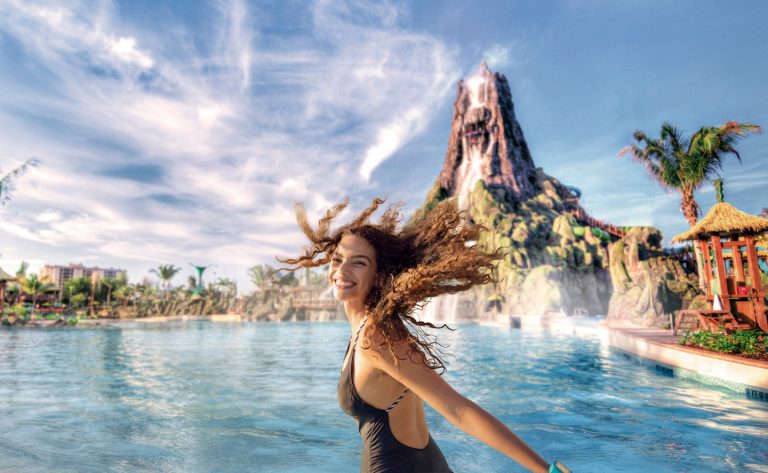 RIVER VILLAGE
The second of three villages in Universal's Volcano Bay, River Village has fun for people of all ages.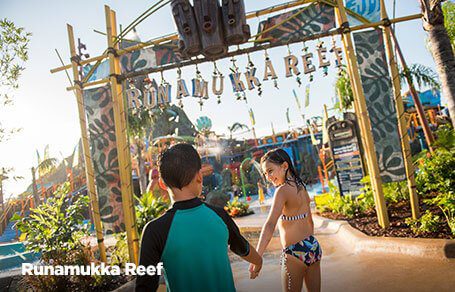 RAINFOREST VILLAGE
The third village you'll discover in Universal's Volcano Bay, Rainforest Village stretches along the shores of an action-packed river and features the perfect mix of relaxation and exhilaration.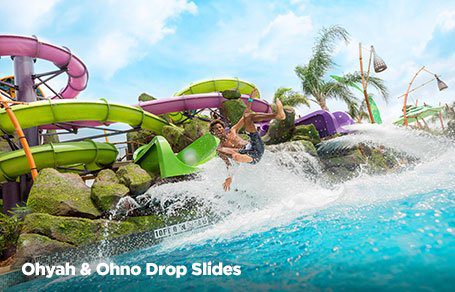 Universal elements and all related indicia TM & © 2022 Universal Studios. All rights reserved.