Vancouver Nuggets
1.-What to do/ Must-see attractions: Attractions, Shopping, 
2.- When to go: Best time to visit Vancouver
3.- Where to eat
4.- Additional information: How to get from the airport to the city!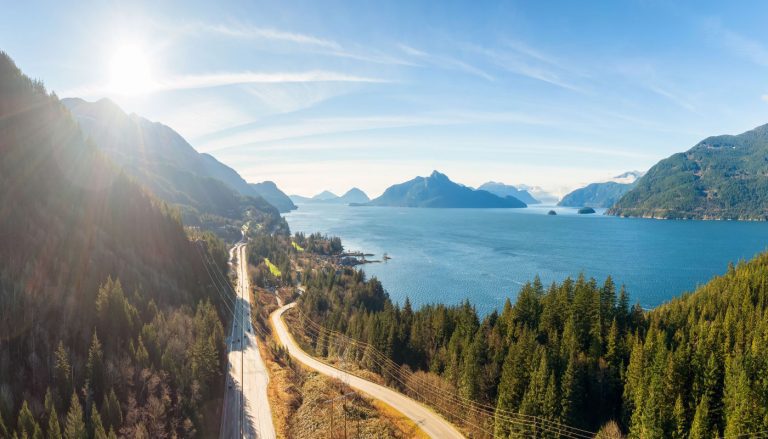 Vancouver has it all! From magnificent mountains, ocean, rainforests and stunning foliage throughout all four seasons make Vancouver one of the most beautiful cities in the world. From family-friendly fun to thrill-seeking adventures, you'll find plenty of things to do in Vancouver. Here is 10 amazing must-see about Vancouver:
Must-see attractions: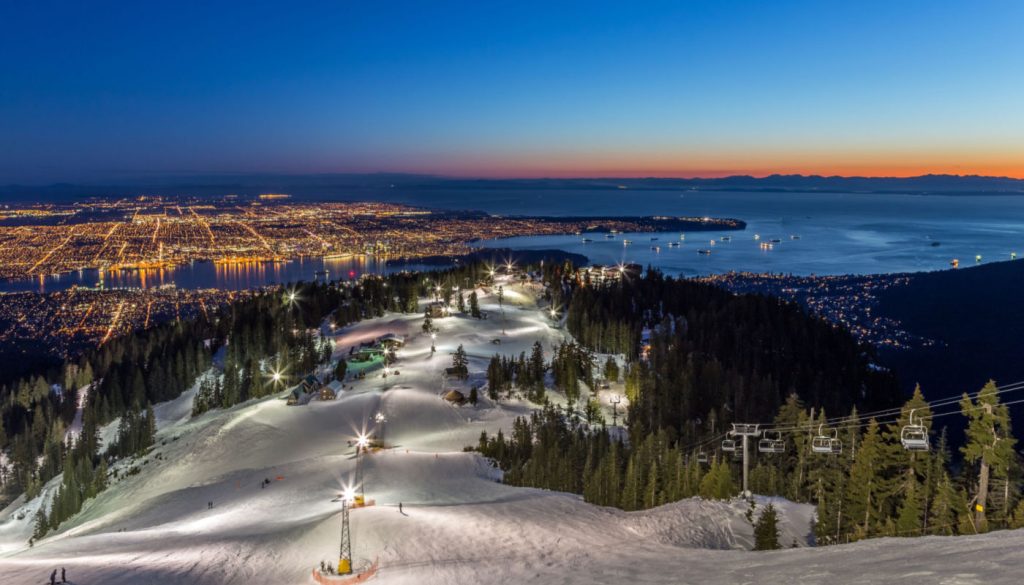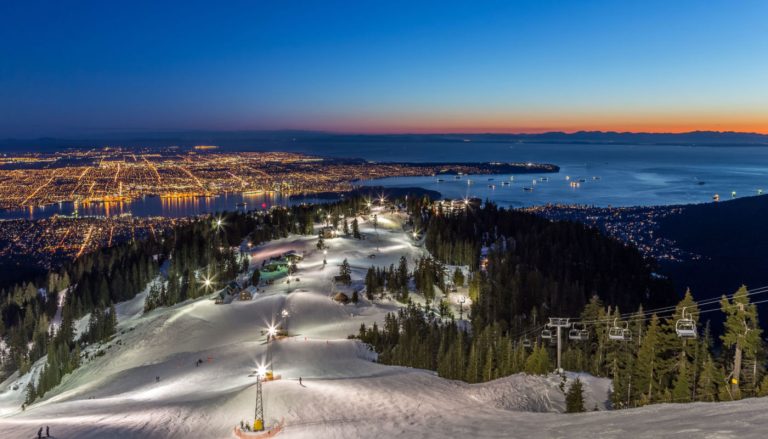 Vancouver Lookout: 
Located in the downtown Harbour Centre, the Vancouver Lookout, 130 metres (430 feet), is the perfect place to observe the city. You will enjoy a 360-degree view of this fantastic city, Vancouver. 
We recommend buying your tickets online.
Science World:
Science World is a charitable non-profit and science centre based in Vancouver, BC, that engages learners across the province in STEAM (science, technology, engineering, art & design and math). 
With an iconic geodesic dome, you will explore interactive, hands-on exhibits and galleries that nurture their discovery process and inspire connection with their natural, physical and built environments. Tickets start at 20.30 Canadian dollars (15 euros).
Granville Island Brewery:
Granville Island Brewery opened its doors in 1984 to become Canada's first microbrewery. Granville Island Brewing is dedicated to handcrafting its premium beers according to strict quality standards, using only pure ingredients in the brewing process. The Taproom is open daily from 12 pm – 8 pm. Weekends are generally busier than weekdays, and you may need to put your name down on a waitlist on Saturday and Sunday. If you'd like to book a brewery tour, you can do so.
Capilano Suspension Bridge:
Nestled into the North Shore Mountains, Capilano Suspension Bridge Park is a year-round outdoor destination in Vancouver.
History, culture and nature are presented in unique and thrilling ways with knowledgeable staff that would be happy to guide you. Shopping, dining and seasonal events like Raptors Ridge birds of prey from June to October and Canyon Lights in December enhance the many experiences at this year-round destination.
Tickets are available on: https://www.capbridge.com/.
FlyOver Canada:
FlyOver's latest flight ride experience transports riders to the remote wonders of the Canadian Rockies. Sky-scraping scenes, wind, scents and other effects will make you feel truly flying! Beyond the beauty, you'll discover the spirit of the mountains from the people who call the Rockies home. 
The complete FlyOver Canada experience lasts approximately 25 minutes. Open daily from 10 am to 9 pm in downtown Vancouver at Canada Place.
Vancouver Art Gallery:
The Vancouver Art Gallery is an art museum in Vancouver, British Columbia, Canada. Discover the power of art at the Vancouver Art Gallery and immerse yourself in ground-breaking historical and contemporary exhibitions. Encounter artworks by Canadian, Indigenous and internationally acclaimed artists, with particular attention to the art of the Asia Pacific region through the Gallery's Institute of Asian Art. 
Playland Amusement Park:
Vancouver's favourite amusement park offers excitement and unforgettable adventures for the entire family.
With over 30 rides and attractions, Playland has everything from delightful family fun rides to sky-scraping, heart-stopping, extreme G-force thrills. Buy your tickets in advance. 
Grouse Mountain:
Grouse Mountain offers majestic wildlife, exciting activities, great dining and breathtaking views. Depending on the weather and your eagerness, you can spend from two to six hours at Grouse Mountain.
There is no fee to climb the Grouse Grind trail. Although, taking the Skyride back down is $20 (15 euros) per person.
Stanley Park:
Vancouver's first, largest, and most treasured urban park!
Stanley Park is a majestic green oasis in the urban landscape of Vancouver. 400-hectare natural West Coast rainforest and enjoy scenic views of the water, mountains, sky, and trees along Stanley Park's famous Seawall. 
Vancouver parks are open from 6 am to 10 pm unless otherwise published.
Canada place:
Located in the heart of Vancouver's waterfront, Canada Place is an iconic landmark and venue for world-class events. It is home to the Vancouver Convention Centre, the Pan Pacific Vancouver Hotel, the Vancouver World Trade Centre, and the virtual flight ride FlyOver Canada.
Best time to visit Vancouver: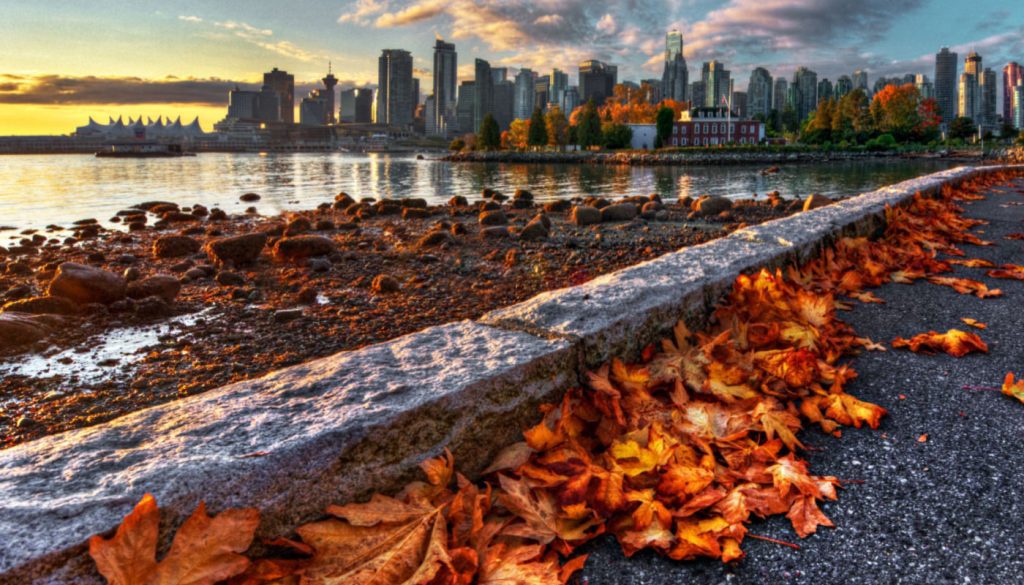 At any time of the year, Vancouver is sure to surprise and thrill. So it would depend entirely on you and your preferences when is the best time to visit this amazing Canadian city. 
If you prefer milder weather and cheaper hotel rooms, the best times to visit Vancouver are from March to May and from September to November.
If it is cold what you want, we recommend visiting Vancouver From October to December. 
Where to eat: 
As a true culinary destination, Vancouver's dining scene offers quality, diversity, innovation and value. Here is a list of where to eat in Vancouver:
Burdock & Co.:

Burdock & Co seeks inspiration from British Columbia's tangle of islands and coastlines, sourcing ingredients from local growers, farmers and foragers and presenting them in a fluid culinary experience.

2702 Main St Vancouver, BC

Acquafarina:

Fine dining Italian restaurant featuring a large covered patio.

425 West Georgia St. Vancouver, BC.

Alimentaria Mexicana:

Mexican cuisine, mixing culture and traditions. All the necessary elements visitors need to showcase an authentic Mexican taste of place on their own tables at home.

1596 Johnston st Vancouver, BC.

Do Chay:

Vegetarian/Vegan Restaurant serving up modern twists on Vietnamese classics.

1269 Hamilton Street Vancouver, BC.

Salathai Restaurant:

 The finest flavours of Thailand are here. Exotic dishes are cooked with the freshest ingredients by their Thai chefs and served by our friendly staff in a truly traditional atmosphere.

102 – 888 Burrard Street Vancouver, BC.

Minami Restaurant:

Minami follows the trailblazing footsteps of sister restaurant Miku, delivering one of the most innovative culinary experiences in the city.

1118 Mainland Street Vancouver, BC

Yokohama Teppanyaki & Sushi Bar:

It's entertaining, artful and delicious. Teppanyaki is an unforgettable experience perfect for friends and family gatherings and also ideal for exciting business parties.

140-12251 No 1 Rd Richmond, BC.

Nando's Flame-Grilled Chicken on Davie

: Nando's Flame-Grilled Chicken is a flavourful choice, offering lots of delicious options for your palette! In addition, choose from a tasty array of sides and salads ranging from spiced rice to Nando's signature coleslaw.

828 Davie Street Vancouver, BC

Hydra Estiatorio Mediterranean:

Hydra Estiatorio Mediterranean & Bar will deliver you to the sun-kissed hills and the aquamarine waters of Greece. The stylish ambience of this glass-enclosed space is perfect to enjoy throughout the day and evening and absolutely ideal for events.

475 Howe Street Vancouver, BC

L'Abattoir:

French-influenced West Coast fare is paired with their eclectic wine selections and innovative cocktail list to offer your clients a truly unique dining experience. Located in the centre of historic Gastown, it was built in the 19th century and is the site of Vancouver's first jail. Originally buttressed to the city's main butchery and meat packing district, the name L'Abattoir pays homage to the neighbourhood's colourful past.

217 Carrall Street Vancouver, BC V6B-2J2
Additional information:
How to get from the airport to the city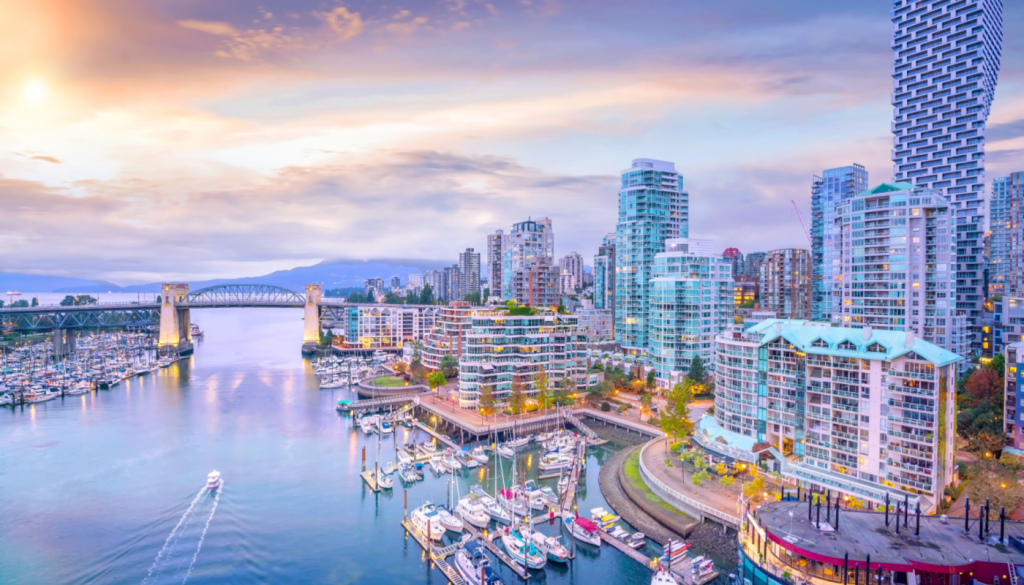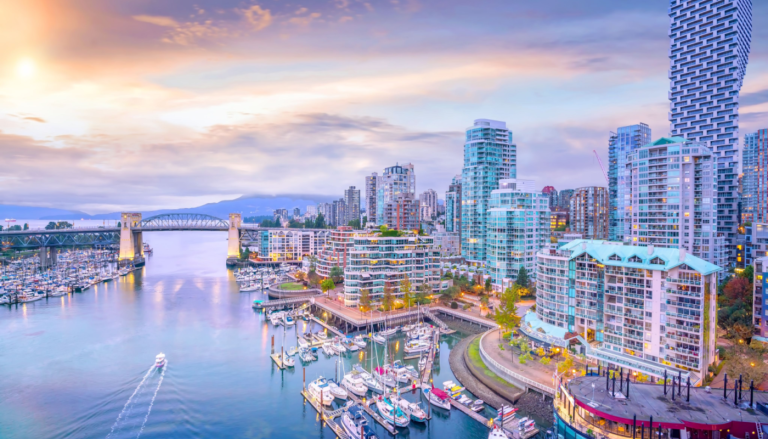 Vancouver´s International airport (YVR) is Located just 25 minutes from downtown; YVR is consistently rated one of the best airports in North America. There are many options to go between Vancouver International Airport and downtown Vancouver, including car rentals, limousines, taxis, and public transit.
The cheaper way is Public Transit: 
SkyTrain's Canada Line provides fast rail service linking YVR to downtown Vancouver and parts of Richmond. Trains depart the airport station about every seven minutes during most times of the day. There are 16 stops along the line, with downtown Vancouver stops including Yaletown, Vancouver City Centre and Waterfront—the terminus for the line.
The journey from YVR to downtown Vancouver takes only 26 minutes on a two-zone fare of $4.25, plus the $5.00 Canada Line YVR Add Fare.