23 Reasons to Visit NYC in 2023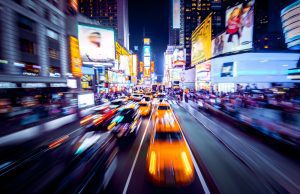 New York City is a place like no other, with a vibe that's impossible to replicate. It's a city that never sleeps, with something to offer 24/7, from world-class museums and theatres, to iconic landmarks and top-notch restaurants. Whether you're a foodie, an art lover, or just want to soak up the energy of the city, there's something for everyone in the Big Apple. The bustling streets, diverse neighbourhoods, and vibrant cultures make NYC a truly unique and unforgettable destination. Don't miss the chance to experience it for yourself!
1. The New Museum of Broadway
The Museum of Broadway is a must-visit destination for any theatre lover. With immersive exhibits showcasing the rich history and vibrant culture of Broadway, this museum offers a behind-the-scenes look at the magic that happens on stage. From iconic costumes and props to interactive displays and multimedia experiences, the Museum of Broadway is a thrilling journey through the world of musical theatre. Whether you're a longtime fan or just discovering your love for the stage, a visit to this museum is guaranteed to be an unforgettable experience.
2. More Places to Stay
Casa Cipriani, at the iconic Battery Maritime Building, offers stunning views of the Brooklyn Bridge and the Statue of Liberty. The new Hard Rock Hotel New York in Midtown Manhattan is open, and Aman New York, Fifth Ave., a new luxury boutique hotel, opened last August. Renaissance Hotels have opened properties in Harlem and Flushing in the last few months, along with Hotel Barrière Fouquet's New York and The Ritz-Carlton, NoMad. Late last year, Moxy Hotels opened in the Lower East Side and Williamsburg. Virgin Hotel New York City, The Fifth Ave. Hotel and Hotel AKA NoMad also opened last autumn.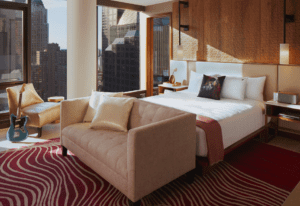 3. New York City Classics
NYC has world-renowned attractions such as the Statue of Liberty. For over 90 years, politicians, stars and moguls have flocked to Bemelmans Bar, on the Upper East Side at the Carlyle Hotel. The bar is best known for its extensive cocktail menu, nightly live entertainment and art deco decor. Try The Palm Court at The Plaza Hotel, popular for its Afternoon Tea. In Midtown Manhattan, find the iconic home of NYC glamour and entertainment, the Rainbow Room. For the first time since 1940, roller skating is back at Rockefeller Center as Flipper's at The Rink. The Wollman Rink is also embracing the 1970s with a DiscOasis at the Central Park-based rink.
4. See New York City from Above
See NYC from the Empire State Building, Top of the Rock or One World Observatory. Edge at Hudson Yards also recently unveiled the City Climb, the ultimate skyscraper adventure for thrill seekers at 1,200 feet above the ground. Summit One Vanderbilt opened including the fifth observatory with spectacular views from the City's only all glass exterior elevators, ASCENT. In 2022, a new virtual attraction debuted offering a unique bird's-eye view of the skyline: RiseNY is an immersive, interactive experience while suspended 30 feet in the air.
5. Go International Throughout the Boroughs
From Little Caribbean located in Flatbush, Brooklyn, and Little Sri Lanka in Tompkinsville, Staten Island, to Manhattan's Chinatown and Washington Heights, enjoy the unique, vibrant neighbourhoods throughout the boroughs. Named as one of the "52 Places to Go in 2022" by The New York Times, the borough of Queens is home to a variety of international cuisines. Visitors can dine along the 7 train to try ethnic cuisines from Eastern European to Japanese. For authentic Italian cuisine, head to the Bronx's Arthur Avenue.
6. A New Era of Air Travel
There are brand-new terminals at LaGuardia, Newark and JFK. The new Delta Air Lines' Terminal C at LaGuardia officially opened on June 4 2022. Newark has debuted an updated Terminal A this year and will also break ground on a new 2.5-mile elevated guideway train system, which will reduce greenhouse-gas emissions and ease traffic congestion. Terminal 8 at JFK has been rebranded as the Greenwich lounge and debuted in December 2022, with a new and renovated space, serving American Airlines and British Airways. Construction has also began on the New Terminal One at JFK, expected to open in 2026.
7. A Greener New York City
Sustainability remains at the forefront for the City, with Javits Center recently debuting a state-of-the-art 7-acre green roof, now a sanctuary for area wildlife. Meanwhile, NYC's new public park, Little Island, located near the Meatpacking District, provides serene spaces, venues for events, and views of the river. And Central Park, has created a Central Park Climate Lab to develop new research and tools to help urban parks manage impacts of climate change.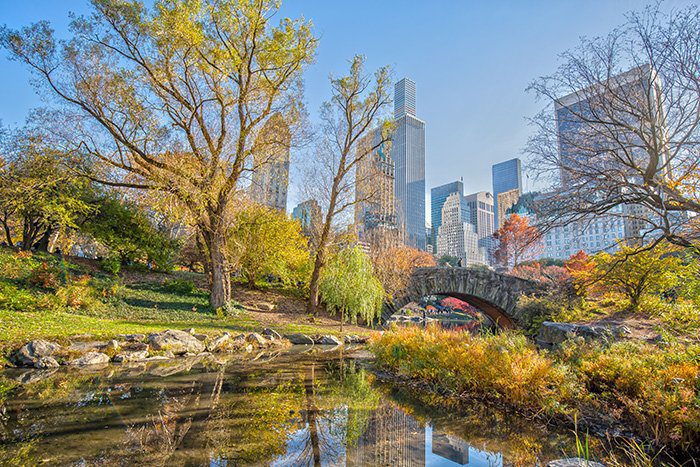 8. Brand-New Culinary Experiences
Williamsburg is now the new home for Philadelphia favorite Laser Wolf, the hit Israeli skewer shop by famed chef and restaurateur Michael Solomonov located on the rooftop of The Hoxton hotel. The team behind Frenchette recently welcomed a new French-leaning restaurant to Rockefeller Center, Le Rock. Lysée, a high-end dessert shop is heading to Flatiron. HAGS, the first LGBTQ+ fine dining restaurant, opens in the East Village. The Campaign Against Hunger has opened a café in Edgemere, Queens, Beach Dunes Eats & Arts Café (profits are donated toward efforts to fight food insecurity in the City). The Lambs Club at The Chatwal recently reopened. Michelin-starred chef Daniel Boulud recently opened Le Gratin on the ground floor of the iconic Beekman Hotel. Open-air food markets include Queens Night Market, Smorgasburg in Brooklyn and Bronx Night Market. The City's nightlife scene has new nightclubs, including Eavesdrop in Greenpoint, Brooklyn; Somewhere Nowhere NYC Lounge and Rooftop Pool in Chelsea; The Q, an LGBTQ+ multilevel nightclub in Hell's Kitchen; and Musica Club, the biggest nightclub in NYC by Cipriani.
9. Enticing Exhibits Debuting This Year
The Whitney Museum of Modern Art is currently hosting an exhibition dedicated to the works of American artist Edward Hopper. The exhibition showcases a comprehensive collection of Hopper's paintings, offering an in-depth look into his captivating depictions of New York life and culture (until 5 March). The New York Public Library is currently hosting a new exhibit titled "Virginia Woolf: A Writer's Life," which explores the life and works of the pioneering modernist author. Visitors can see a range of items on display, including original manuscript pages, personal letters, photographs, and first edition books, offering an in-depth look into Woolf's life and literary legacy (until 5 March). ARTECHOUSE's MAGENTAVERSE experience is a cutting-edge digital art exhibition that takes visitors on a mesmerising journey through a virtual world of colour, light, and sound. The interactive and immersive experience combines the latest in projection mapping and AI technology to create a truly otherworldly experience that stimulates all the senses (until 29 May). The Metropolitan Museum of Art is set to host a major exhibition on the works of Vincent van Gogh, showcasing a comprehensive survey of the iconic post-Impressionist's career. The exhibit will feature over 80 paintings and over 50 drawings, including some of Van Gogh's most famous works such as "Starry Night" and "Sunflowers," providing a unique opportunity for visitors to engage with the artist's work (until 27 August).
10. Stories Coming to Broadway
Life of Pi, the award-winning novel by Yann Martel, has been adapted into a stage production and is set to premiere on Broadway, offering audiences a breathtaking theatrical experience with stunning visual effects and an emotionally powerful story of survival and spiritual discovery. The highly anticipated "Back to the Future" musical is set to premiere on Broadway this summer, bringing the classic film's iconic characters, humour, and timeless story to the stage through an exciting fusion of music, dance, and special effects. Andrew Lloyd Webber's highly anticipated new musical "Bad Cinderella" is coming to Broadway, offering a fresh take on the classic fairy tale through Lloyd Webber's signature blend of soaring music, breathtaking production values, and timeless storytelling. "Fat Ham" by James Ijames is a thought-provoking and entertaining new take on Hamlet premiering on Broadway, exploring themes of race, class, and cultural appropriation through a unique blend of humour, drama, and razor-sharp insight.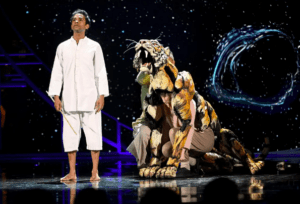 11. New York City As Seen on TV
Many iconic television series set in NYC have recently returned. Such as seasons of the new Gossip Girl and And Just Like That, fans can explore the City that is home to Serena van der Woodsen (and the new Gossip Girl cast) and Carrie Bradshaw and friends. Gossip Girl fans can take one of the On Location Tours of the many sites where the popular series was filmed, including The Met steps and Grand Central Terminal; and Sex and the City fans can take an official tour, including dining at Buddakan or indulging in cupcakes at Magnolia Bakery.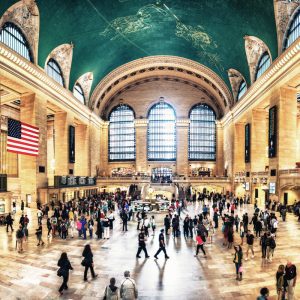 12. New and Evolved Museums & Cultural Institutions
The Gilder Center at the American Museum of Natural History reopened last winter. The Louis Armstrong House Museum in Corona, Queens will be completed this spring, it contains an interactive exhibit, archival collections, a 68-seat jazz club and store. And, the Bronx Children's Museum has also opened after moving to a new home in Mill Pond Park.
13. Shopping in New York City
Harry Potter fans can visit the first official Harry Potter New York Flagship Store. The Seaport recently welcomed Club Vintage for all things vintage, and The Shoe Surgeon, a shop and workshop space offering one-of-a-kind sneakers. The new Tiffany & Co. flagship store at 727 Fifth Ave. in Midtown Manhattan arrived last autumn and saw the reopening of The Blue Box Café, where customers can enjoy breakfast. Visitors can also check out Macy's Herald Square, Nordstrom NYC, Bloomingdale's, Bergdorf Goodman and Saks Fifth Avenue. Lip Lab Brooklyn is a popular cosmetic store that specialises in custom blending of lipsticks and other makeup products, offering customers the opportunity to create personalised shades and textures to suit their individual needs and preferences.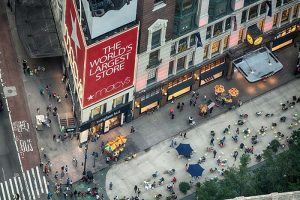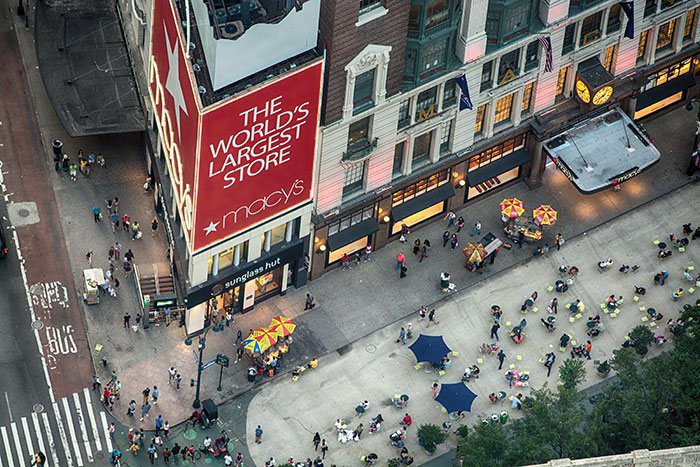 14. Festivals & Festivities Returning This Year
NYC plays host to some of the largest events in the world across a multitude of industries. The free SummerStage Concert Series at Central Park returns on June 3 featuring a lineup of talented artists through August 10. The Tribeca Film Festival will take place from July 7-18; The Museum Mile Festival will take place on June 13, on this day all museums on Fifth Avenue collectively open their doors for free and New York Fashion Week will return in September, setting the stage for designers worldwide to showcase their latest designs.
15. Food Halls Featuring International Delicacies & NYC Favourites
Moynihan Train Hall now has the likes of Sauce Pizzeria, E.A.K. Ramen, Magnolia Bakery, H&H Bagels and Jacob's Pickles. Recently opened is the full market, expanded food hall and three signature restaurants. Summer 2022, a brand-new food hall opened at The Seaport, The Tin Building by Chef Jean-Georges Vongerichten, which will feature a French brasserie, an Asian speakeasy and more. Singapore Hawker Center, an enormous Singaporean-inspired food hall, opened in Midtown with 18 street-food vendors, like Douglas Ng of Fishball Story, Chris Hooi of Dragon Phoenix and Ah Tai, known for his Hainanese chicken rice. The James Beard Foundation will opened an 18-stall, 16k sqft hall at Pier 57 featuring local businesses and offerings from food entrepreneurs.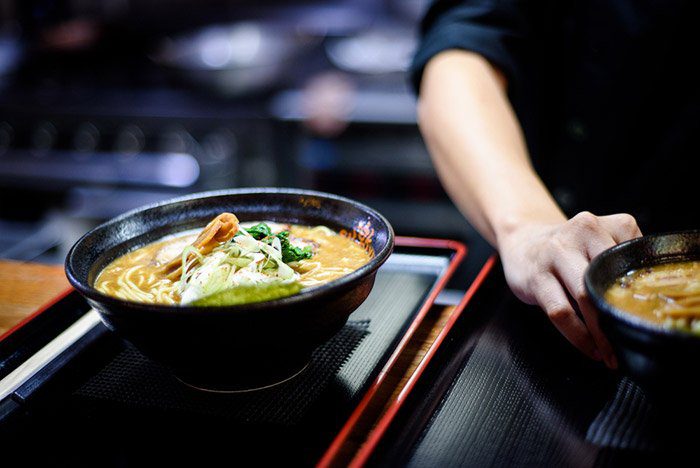 16. Explore What's New on Staten Island
The acclaimed Clinton Hall opened its sixth beer hall in the City at the Empire Outlets alongside MRKPL Culinary Market, offering craft beer, wine, cocktails and cuisine. The brand-new Staten Island FerryHawks baseball team is now playing in the Atlantic League of Professional Baseball. In addition to a new Staten Island Ferry fleet, the recently launched St. George route on the NYC Ferry now offers a direct route to Manhattan's Battery Park City and Midtown West.
17. Citywide Celebrations of Pride
As the birthplace of the modern LGBTQ+ rights movement, NYC is proudly the centre of Pride celebrations each June and throughout the year. The NYC Pride March takes place on June 25. One of the largest Pride marches in the world, it attracts tens of thousands of participants and millions of spectators. Harlem Pride will host its neighbourhood annual pride celebration in June. The celebrations begin in the boroughs beyond Manhattan, with the New Queens Pride parade held early in the month of June and Staten Island PrideFest in early May. The Brooklyn Pride will take place on June 10 and the 1 Bronx Pride Festival in mid June.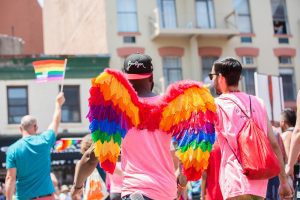 18. Chic and Exclusive Speakeasies
Step back in time and experience the thrill of the Prohibition era at the secretive speakeasy, Below Shaku, where DIY soju cocktails and the intimate surroundings set the scene for an unforgettable night. Or discover the hidden gem of New York's cocktail scene at Attaboy Speakeasy, where expert mixologists craft creative cocktails using the finest ingredients in a cosy, intimate atmosphere – with no menu, guests must put their full trust in their bartender to create their perfect drink.
19. Explore the Great Outdoors Within the Five Boroughs
This summer, plan for a seasonal highlights tour at the Brooklyn Botanic Garden. Enjoy the Chinese Scholar's Garden at Staten Island's Snug Harbor Cultural Center, one of two authentic outdoor Chinese gardens built in the US. Rent a rowboat at Central Park's Loeb Boathouse and row across Central Park Lake. Head to Roosevelt Island's annual Outdoor Summer Movie Series. Union Square Farmers Market is a bustling hub of fresh, locally sourced produce, artisanal goods, and culinary delights, where locals and tourists alike gather to savour the flavours of the city and support local farmers. Check out the Treetop Adventure at the Bronx Zoo, open throughout the summer. Or visit Rockaway Beach in Queens, known as the City's go-to surfing destination, which also offers playgrounds and other outdoor activities and more.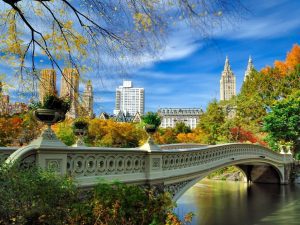 20. Rejuvenating Wellness Experiences
Governors Island offers a selection of 20 wellness experiences at QC NY including several saunas, and massage and treatment offerings. Additionally, opened last summer, the spa at the new Aman New York hotel will offer three stories of rejuvenating experiences, including a 65ft-long indoor swimming pool, two spa houses and an outdoor terrace. Or, Indulge in a world of relaxation and rejuvenation at World Spa Urban Bathhouse in Brooklyn, where a worldwide variety of immersive and invigorating spa experiences await, from hot baths and saunas to steam rooms and massage treatments, providing a thrilling escape from the busy city.
21. A More Accessible New York City
NYC is on a mission to make the destination more accessible to all. Some Broadway shows including The Lion King, Wicked  and The Nutcracker have implemented autism-friendly performances, with adjustments such as reducing any jarring sounds and eliminating strobe or spotlights that shine into the audience. Contento, a restaurant in East Harlem, was designed to be accessible for all. Accommodations include lower bar counters for those using wheelchairs, a QR code on the menu that people with visual impairments can scan with their phones to have the menu read out loud to them, and the bathroom on the same floor as the restaurant. The Intrepid Sea, Air & Space Museum offers many free access programs for visitors with developmental disabilities, taking place on select Sundays throughout the year.
22. World-Famous Sports Teams
The New York Yankees are a legendary baseball team with a rich history of success, and a passionate fanbase that makes Yankee Stadium one of the most electric sporting venues in the country. A visit to New York is not complete without experiencing the energy and thrill of a New York Knicks game at Madison Square Garden, where the sound of cheering fans and the scent of concession stand treats add to the excitement of watching world-class basketball. Sports fans visiting New York should also not miss the chance to see the NFL's New York Jets and Giants in action at MetLife Stadium.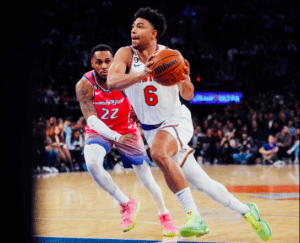 23. Escaping the City
Visiting Long Island for a day trip is a great way to escape the hustle and bustle of the city and explore the scenic beauty of the surrounding areas. With its miles of sandy beaches, charming seaside villages, and stunning parks and nature preserves, Long Island offers a wide range of recreational opportunities for visitors. Take a leisurely walk on the boardwalk in Jones Beach State Park, try your hand at fishing in the Great South Bay, or visit the historic homes and lush gardens of Old Westbury Gardens. If you're in the mood for shopping, the boutiques and specialty stores in the charming towns of East Hampton and Southhampton are a must-visit. With so much to see and do, a day trip to Long Island is the perfect way to immerse yourself in the natural beauty and rich history of the region.
For an up-to-date list of what's open across the five boroughs, visit nycgo.com/whatsopen.
www.touramerica.ie
01 8173558