Explore Sports and Nature in New York
New York City is home to numerous professional sports teams and a variety of outdoor recreation opportunities. Visitors can catch a game at iconic stadiums such as Yankee Stadium and Citi Field, home to the New York Yankees and New York Mets respectively. Other professional sports teams in the city include the New York Giants and New York Jets (football). For those looking for outdoor recreation, the city offers numerous parks and green spaces. There are also plenty of opportunities for boating, fishing, and cycling along the city's waterways and bike paths. With so many options, sports fans and outdoor enthusiasts are sure to find plenty to enjoy in New York City.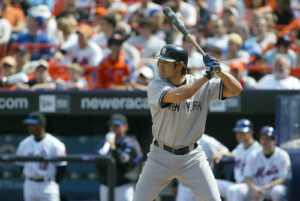 Sports Teams
The New York Yankees are a legendary baseball team with a rich history of success, and a passionate fanbase that makes Yankee Stadium one of the most electric sporting venues in the country. A visit to New York is not complete without experiencing the energy and thrill of a New York Knicks game at Madison Square Garden, where the sound of cheering fans and the scent of concession stand treats add to the excitement of watching world-class basketball. Sports fans visiting New York should also not miss the chance to see the NFL's New York Jets and Giants in action at MetLife Stadium.
City Parks and Nature
For those with a passion for the environment sustainability remains at the forefront for the City, with Javits Center recently debuting a state-of-the-art 7-acre green roof, now a sanctuary for area wildlife. Meanwhile, NYC's new public park, Little Island, located near the Meatpacking District, provides serene spaces, venues for events, and views of the river. And Central Park, has created a Central Park Climate Lab to develop new research and tools to help urban parks manage impacts of climate change.
This summer, plan for a seasonal highlights tour at the Brooklyn Botanic Garden. Enjoy the Chinese Scholar's Garden at Staten Island's Snug Harbor Cultural Center, one of two authentic outdoor Chinese gardens built in the US. Rent a rowboat at Central Park's Loeb Boathouse and row across Central Park Lake. Head to Roosevelt Island's annual Outdoor Summer Movie Series. Union Square Farmers Market is a bustling hub of fresh, locally sourced produce, artisanal goods, and culinary delights, where locals and tourists alike gather to savour the flavours of the city and support local farmers. Check out the Treetop Adventure at the Bronx Zoo, open throughout the summer. Or visit Rockaway Beach in Queens, known as the City's go-to surfing destination, which also offers playgrounds and other outdoor activities and more.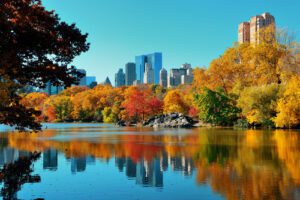 Day Trip
Visiting Long Island for a day trip is a great way to escape the hustle and bustle of the city and explore the scenic beauty of the surrounding areas. With its miles of sandy beaches, charming seaside villages, and stunning parks and nature preserves, Long Island offers a wide range of recreational opportunities for visitors. Take a leisurely walk on the boardwalk in Jones Beach State Park, try your hand at fishing in the Great South Bay, or visit the historic homes and lush gardens of Old Westbury Gardens. With so much to see and do, a day trip to Long Island is the perfect way to immerse yourself in the natural beauty and rich history of the region.
For an up-to-date list of what's going on across the city, visit nycgo.com.
www.touramerica.ie
01 8173558