Colorado, Wyoming, Idaho, Utah, Montana, Florida Megafam 2013
Hi All, this is Jennifer (Travel Agent at Tour America). I just came back from the holiday of my lifetime and I can truly say that Colorado, Wyoming, Idaho, Utah and Montana are one of the most beautiful places I have ever been. As pictures are worth thousands of words, please take a look at them below.
In the picture below- Denver Colorado! What a diverse city from the Red Rock Amphitheatre to fine dining in Larimer Square. The history of Colarado museum to shopping for cowboy boots and hats – Denvers got it all.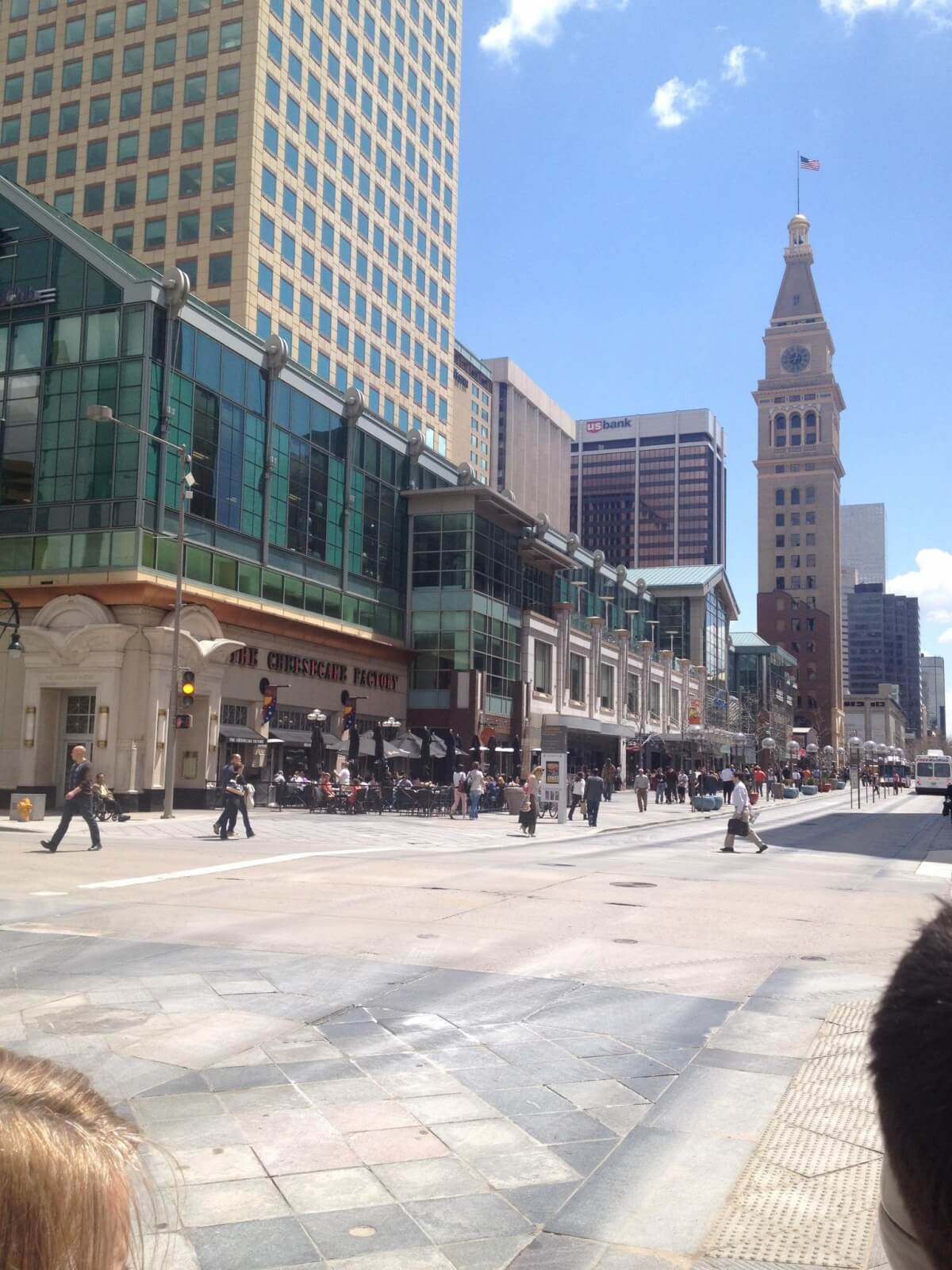 In the picture below – Snake River and Teton Mountains. Take a rafting tour from Jackson Hole.
In the picture below – Flaming Gorge Scenic byway Wyoming.
Did you know – the Snake rises in NW Wyoming, in Yellowstone National Park, flows through Jackson Lake in Grand Teton National Park, then S and W into Idaho and northwest to its junction with the Henrys Fork River.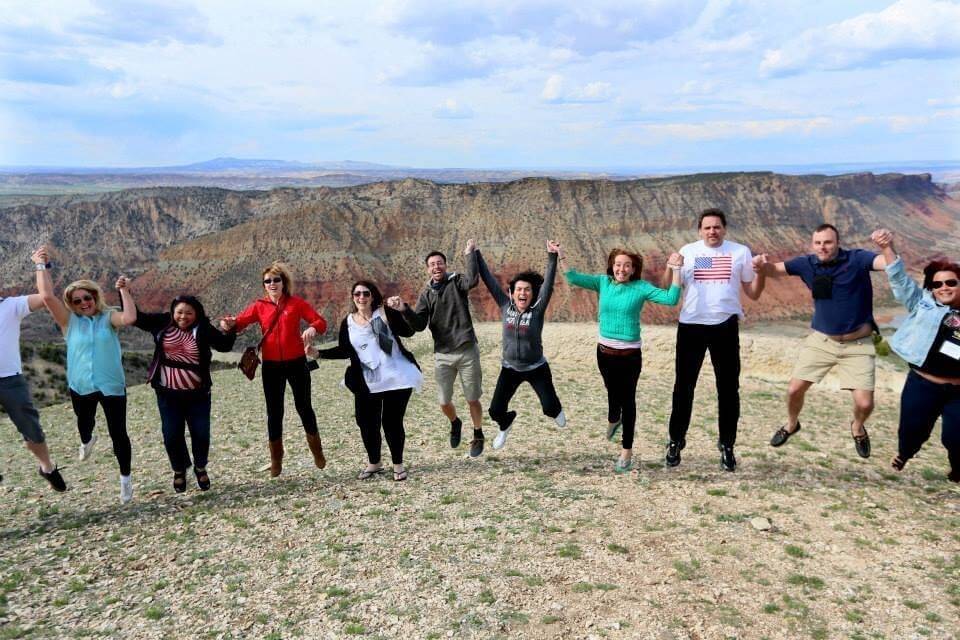 In the picture below – Grand Prismatic Spring Prism of Light, West Yellowstone.
Grand Prismatic Spring is the largest and one of the most brilliant of Yellowstone's many colorful hot springs. It massive expanse stretches approximately 200 feet (61m) across. The high temperature of its water — °160 (70°C) — ensures that the spring is often cloaked in steam.
Did You Know?
– Prismatic means brilliantly colored.
– The intense blue color in the center of this hot spring is due to sunlight being scattered by fine particles suspended in the water.
– The yellow, orange, and brown colors encircling the hot spring and lining the runoff channels are caused by thermophiles – heat-loving microorganisms. These microbes contain colorful pigments that allow them to make energy from sunlight and thrive in the harsh conditions of hot springs.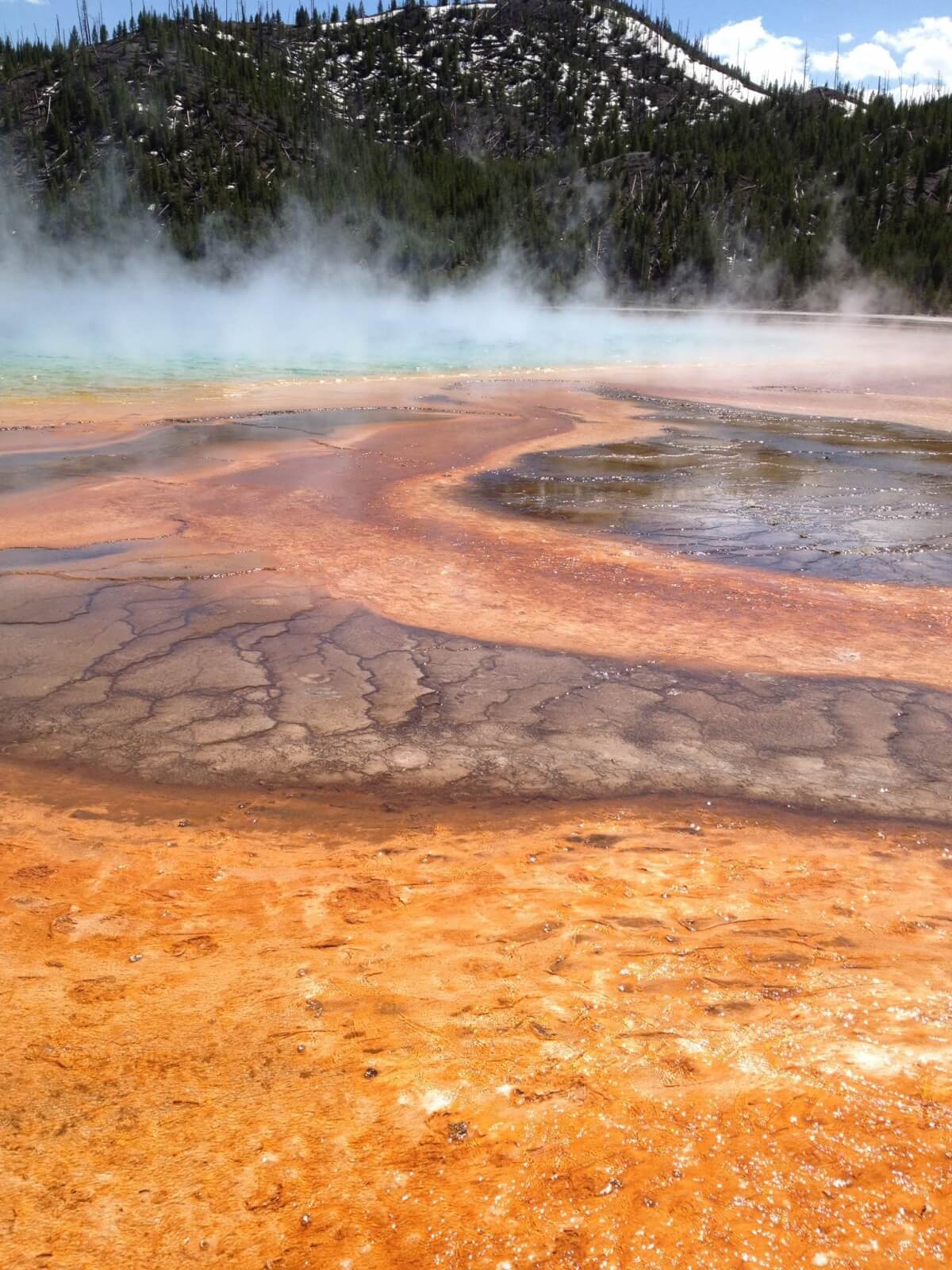 In the picture below – Lower Falls, West Yellowstone.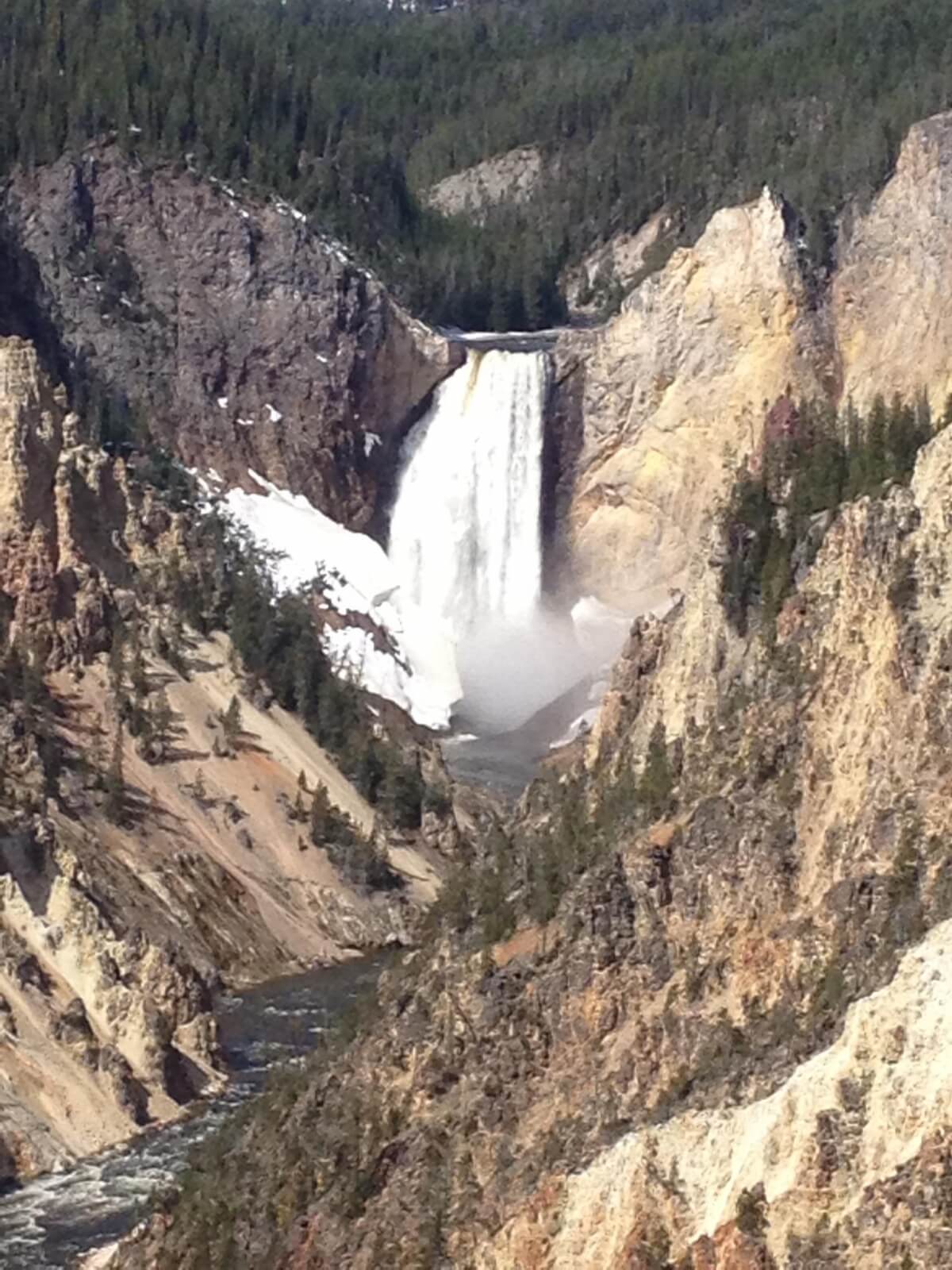 In the picture below – Salt Like City
Salt Lake City, often shortened to Salt Lake or SLC, is the capital and the most populous city of the U.S. state of Utah.