Skip to content
The future of cruising
Why Cruise with MSC? 
MSC Cruises is a leading partner that offers an unforgettable cruise experience.
MSC Cruises boasts a fleet of modern ships that offer a range of luxurious accommodations, from spacious suites to comfortable staterooms with ocean views. You can enjoy a variety of onboard activities, including water parks, sports facilities, and kids' clubs. The line also offers exquisite dining options, from gourmet restaurants to casual cafes, with menus created by expert chefs.
With a focus on providing outstanding service and creating unforgettable memories, MSC Cruises is an excellent choice for your next vacation.
Cruise Highlights
World-Class Dining: MSC Cruises offers a diverse range of dining options, guests can enjoy delicious meals created by expert chefs in elegant surroundings.
Stunning Entertainment: from Broadway-style shows and live music performances to comedy acts and acrobatic shows.
Luxurious Accommodations: MSC's spacious suites with private balconies to comfortable staterooms with ocean views, all accommodations are designed with guest comfort in mind.
Exotic Destinations: MSC Cruises travels to some of the world's most exotic destinations, including the Caribbean, the Mediterranean, and the Middle East.
Fun-Filled Activities: for guests of all ages, including water parks, sports facilities, and kids' clubs. Guests can also enjoy relaxing spa treatments, fitness classes, and other leisure activities during their cruise.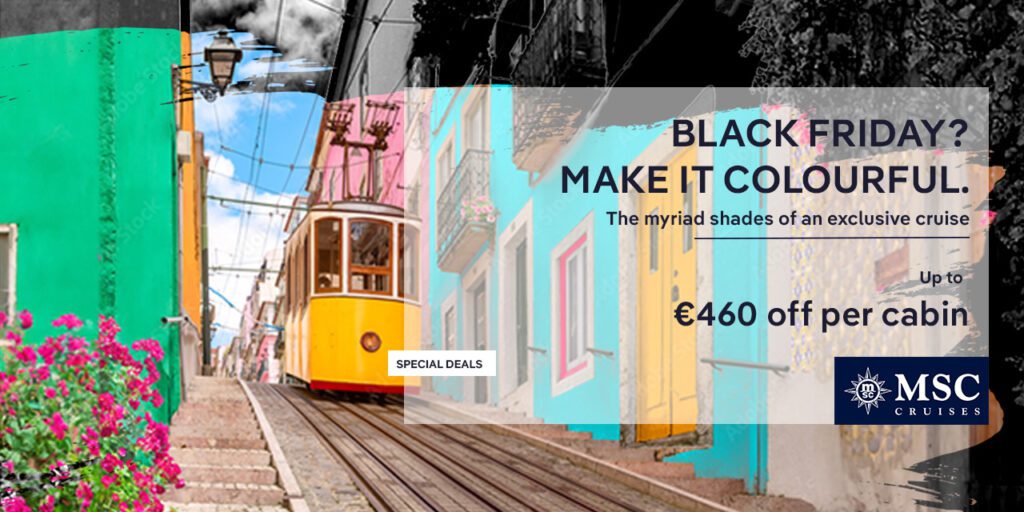 MSC Cruises is truly ready for you MSC Cruise Facts

28°C
From June-Sept
Top 3 On Board Activities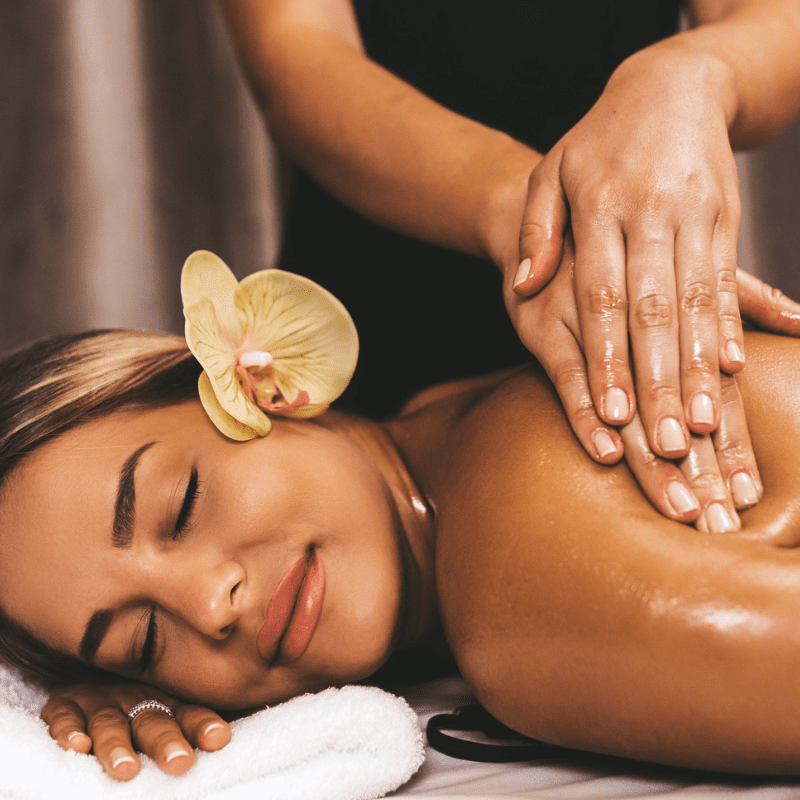 The Sea at its most Relaxing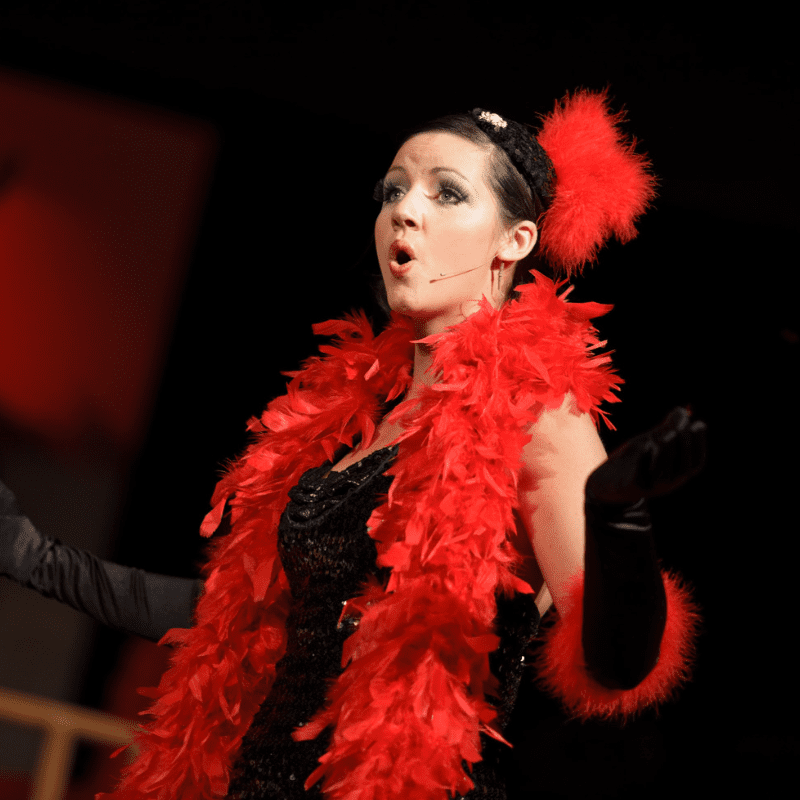 Theatre & Shows
World of shopping
Featured Ships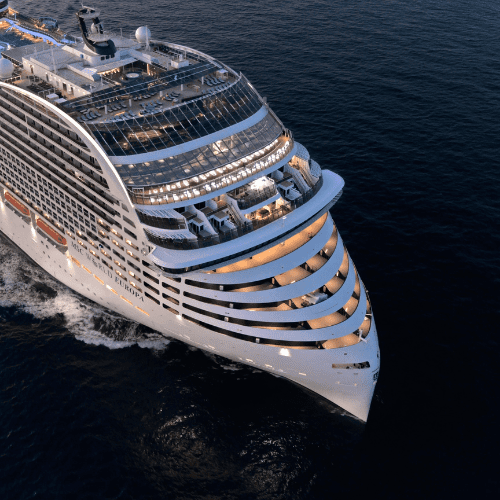 MSC World Europa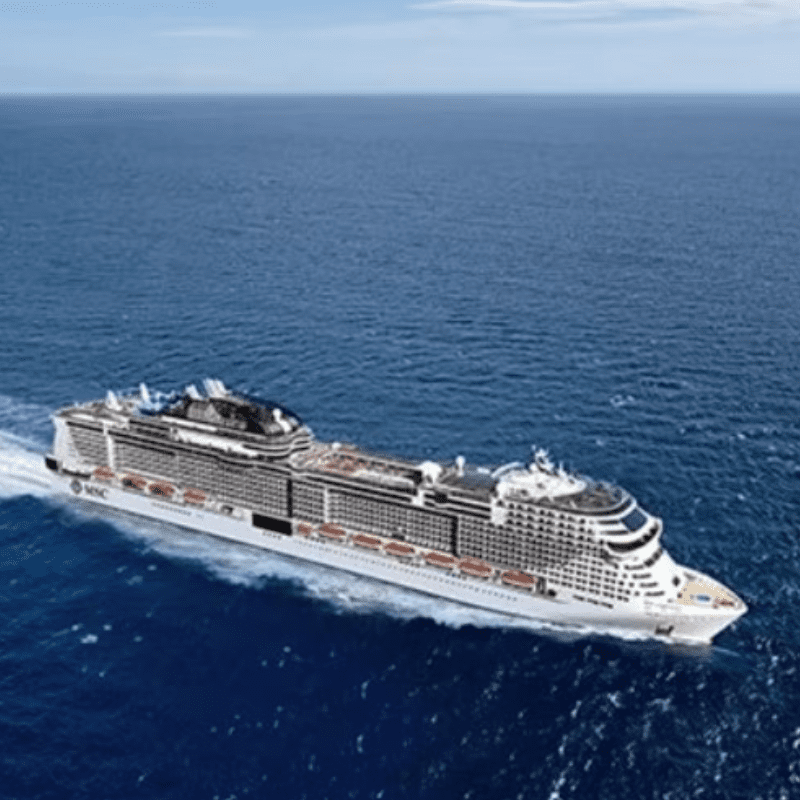 MSC Virtuosa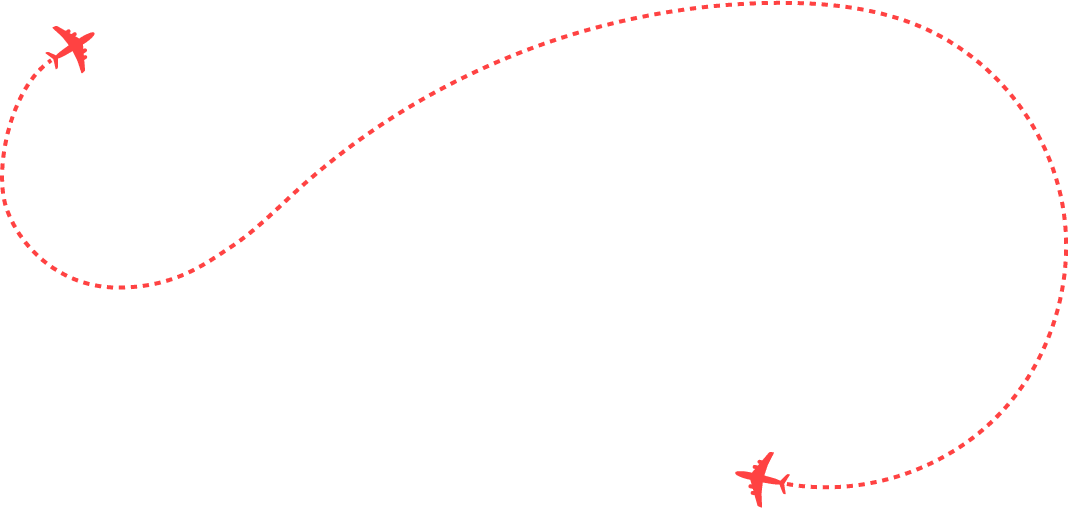 Use your time living your holiday instead of booking it.
Suggested MSC Cruises

Create your own


Experience

Tour America is Ireland's leading holiday specialist to the USA, Canada and Mexico, and Worldwide Cruises.

Over 25 year's experience of providing dream holidays to USA, Mexico, Canada and Worldwide Cruises.
Get in touch now for the best prices and best service.
01 8173535
sales@touramerica.ie
LIVE CHAT
BOOK A VIDEO CALL
What our customers say...
Our mission statement is very clear, 'to have a raving fan club!', and our team are willing and able to exceed all of your holiday expectations.





Alana was absolutely amazing and nothing was a bother to her. Sent me several different quotes and was so friendly when she rang to take deposit. I feel so confident traveling with Tour America. Thank you so much for all your help. I would highly recommend this company for anyone travelling to America.
Judy





We're with Tour America for over 10 years – we come back for the service, the personal touch from Lorna McGrath and the peace of mind of knowing we are cared for and supported while on holiday. Wonderful company, amazing people.
Jean





We had a holiday of a lifetime and everything was amazing. From checking in to checking out it was a breeze. Thanks to Tina Murphy for making it so fantastic. Tour America you will definitely be our number one for more holidays. It's been amazing. We will be recommending you to any of our families and friends who want the best. Thanks again for everything.
Karen
READ ALL REVIEWS