Skip to content
Globus Tours
with Tour America
This Land Was Made for You and Me!
We've teamed up with award winning Globus Tours to cast a light on the world's most fascinating places and people – inviting wayfarers and wanderers like you to bask in their glory, intrigue and wonder.
There's no better time than now to tour the United States and Canada, a wellspring of natural beauty, tranquility and hospitality. Our Globus Tour Holidays offer a multitude of possibilities, from well-preserved National Parks, New England's Fall Foliage to the Canadian Rockies.
Go Beyond the Guidebooks, visit local favorites and explore North America and  Canada with an expert guide who share stories, sights and local surprises you'll not find in any guidebook!
Download our Brochure here or   Contact us today to start planning your Tour holiday!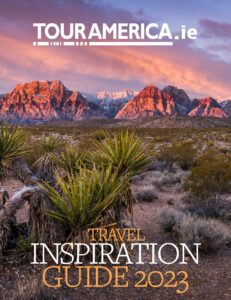 The USA has more names than it does regions within its borders – the Land of the Free, the Home of the Brave and Uncle Sam. Whether you're exploring the vineyards of Virginia or the luscious lakes of New England, this is a country with breathtaking natural beauty and a wealth of cultural complexities.
Tour America specializes in holidays to the USA. You can choose from tours appealing to all your interests and needs, whether you're a music lover or a history buff who wants to spend some time at the Little Bighorn Battlefield site.
Whatever you want from an escorted tour of the USA, trust Tour America to help make your American dream come true.

Create your own


Experience

Tour America is Ireland's leading holiday specialist to the USA, Canada and Mexico, and Worldwide Cruises.

Over 25 year's experience of providing dream holidays to USA, Mexico, Canada and Worldwide Cruises.
Get in touch now for the best prices and best service.
01 8173535
sales@touramerica.ie
LIVE CHAT
BOOK A VIDEO CALL
What our customers say...
Our mission statement is very clear, 'to have a raving fan club!', and our team are willing and able to exceed all of your holiday expectations.





Can I just say a huge thank you to you, Catherine who I originally booked and dealt with at the start and the whole Tour America team. You've been so nice to deal with and help us through this whole process.
Patrick





I would like to thank you and indeed Amy and Liz who looked after us so well.
Ken





Super service from our sales lady Deirdre from start to finish.
-
Read All Reviews