10 exciting features on the brand new Norwegian Bliss Cruise Ship.
Imagine awe, imagine exhilaration, imagine relaxation, imagine it all on the brand new Norwegian Bliss. Launching in 2018, this revolutionary ship will offer you the chance to discover both the Caribbean and Alaska like never before. The Norwegian Bliss will sail Alaska during the Summer season and the Caribbean in the Winter.
The Norwegian Bliss will bring many new firsts to sea and it will also offer unrivalled accommodation, incredible dining and so much more. Here are 10 features we're excited for the on the brand new Norwegian Bliss Cruise Ship.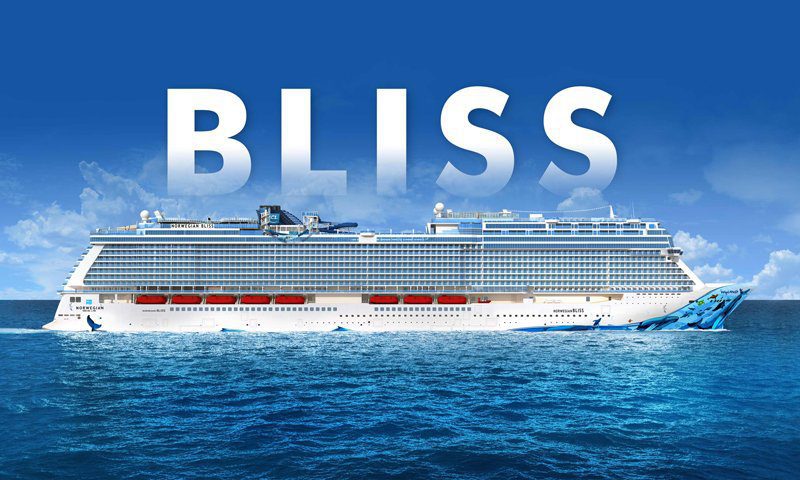 1. RACE TRACK
Probably the most talked about feature on the new Norwegian Bliss, this exciting race track will be the largest race track at sea. Perfect for both adults and kids, you will have the opportunity to challenge your friends and family on a two-level competitive track as you take hairpin twists and turns, all above the ocean! How exciting does this sound!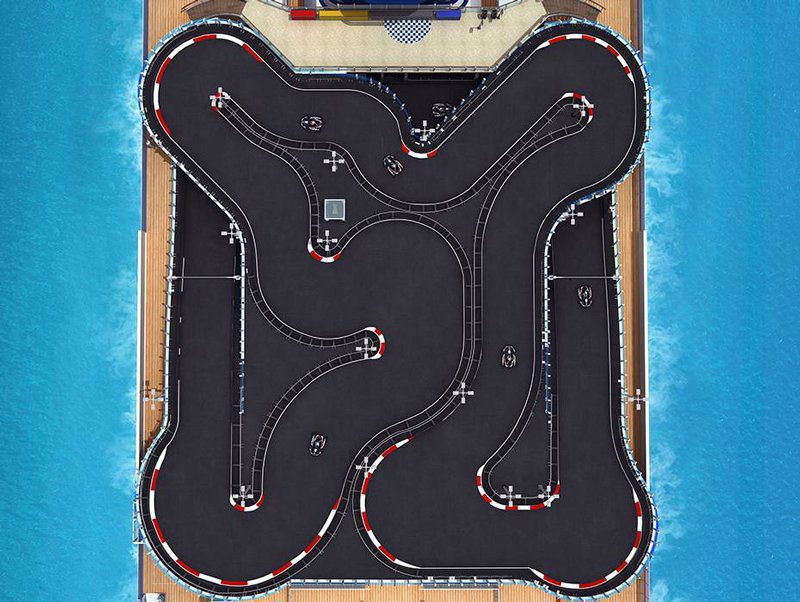 2. BOARDWALK AT SEA
The Norwegian Bliss will feature a brand new boardwalk, waterfront area that will wrap around a quarter mile of the ship. Located on deck 8, this amazing open-air space will give you the perfect opportunity to connect with the ocean as you enjoy some of the ship's signature dining venues.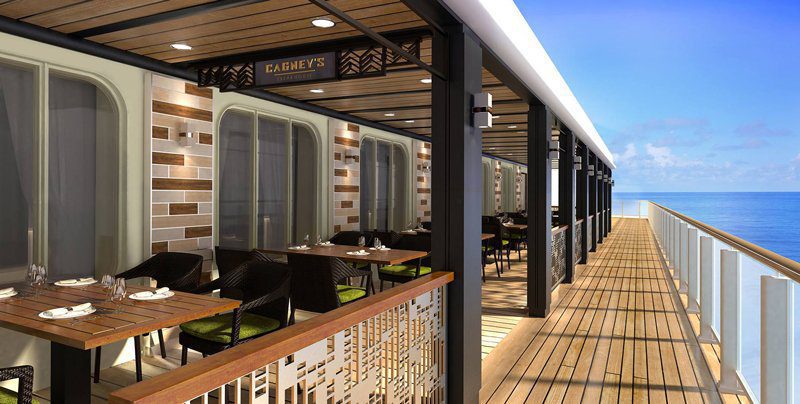 3. AQUA PARK
Norwegian Cruise Line are known for their incredible aqua parks at sea and the Norwegian Bliss aqua park will not disappoint! With two multi-story slides, a tandem water-slide and a slide that will take you out over the side of the ship, you'll know doubt experience thrills like never before! With loops, twists, turns and plenty of fun, the aqua park on Norwegian Bliss will be a must do on your cruise.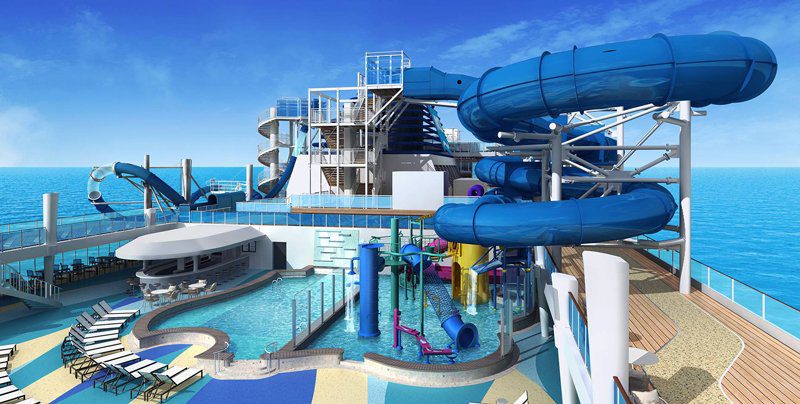 4. LASER TAG
Norwegian Bliss will feature a new Laser Tag experience that will put the fate of the world in your hands! Human colonisers have lost contact with Earth and it's all up to you, to find them while exploring an abandoned space ship. This new Laser Tag experience is a first at sea and it is an action packed experience to enjoy with your family and friends.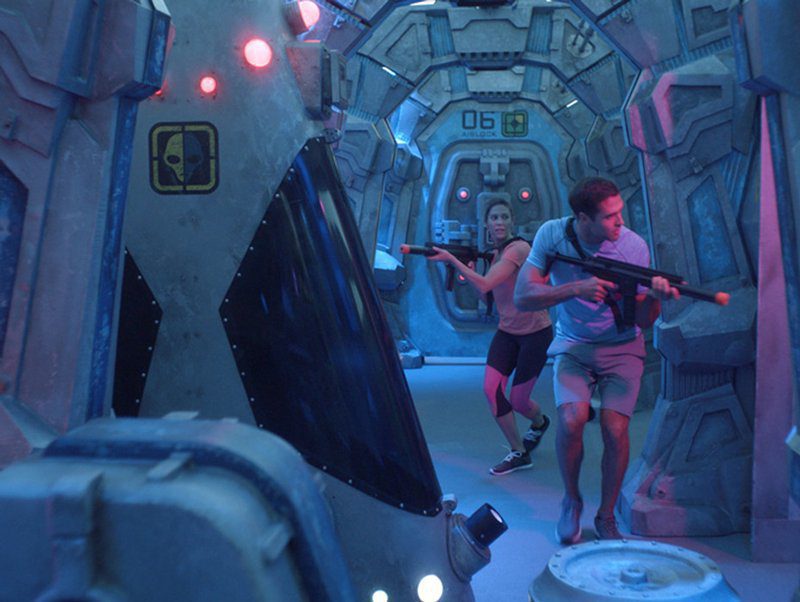 5. 678 OCEAN PLACE
678 Ocean Place is an exciting space at the heart of the ship. Spanning 3 decks, 678 Ocean Place offers an amazing experience day or night. Featuring restaurants, bars, lounges and a casino, it is basically, three decks of non stop action. Dine in a speciality restaurant, enjoy a drink at the mojito bar or try your luck at the casino, 678 Ocean Place is perfect for you, no matter the time of the day.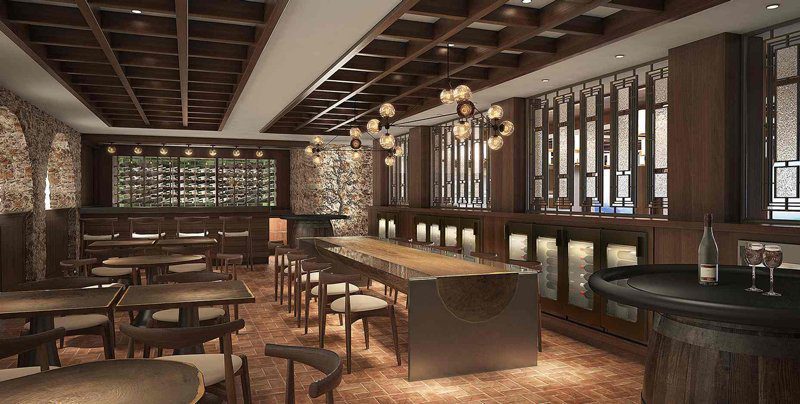 6. JERSEY BOYS
Jersey Boys will be the lead show on the Norwegian Bliss and it's set to be incredible. Sing along to your favourite Frankie Valli and The Four Seasons songs as you enjoy the incredible true story of the band. Get ready to sing 'Oh, What a Night', 'Big Girls Don't Cry', 'Can't Take My Eyes Off You' and so much more!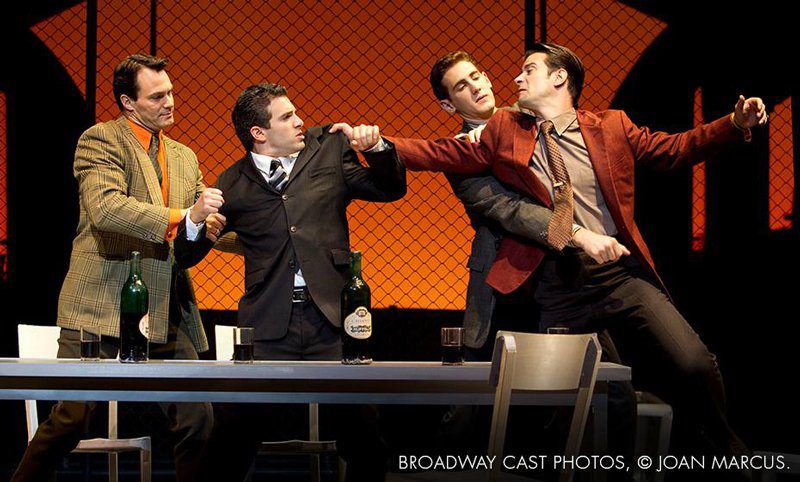 7. OBSERVATION LOUNGES
Norwegian Bliss is being built especially for both Alaska and the Caribbean and this means, having an incredible observation lounge on board. Being custom built for spectacular views is one of the features that makes the Norwegian Bliss so special and the main lounge will be a 180-degree indoor lounge that features more than 3,500 square foot of floor to ceiling windows. Take in snow capped mountains, the stunning beaches of the Caribbean or maybe enjoy a moving sunset as you sail the seas. There will also be a full service bar at the lounge so you can enjoy a drink while relaxing.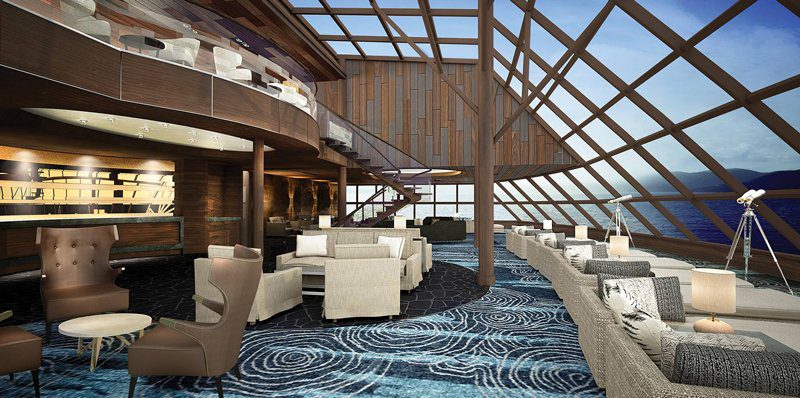 And, if you're a guest of The Haven, you will also have access to the Horizon Lounge. The Horizon Lounge will be located on Decks 17 and 18 and this incredible two-storey lounge will offer incredible panoramic views as well.
8. THE HAVEN
The Haven is Norwegian Cruise Line's exclusive ship within a ship experience and this wonderful suite class experience will feature on the new Norwegian Bliss. Suites in The Haven are lavish, modern and feature luxury showers, private balconies and an experience like no other. If you're looking for that more intimate cruise experience, The Haven is perfect. Its also great for honeymoons or celebrating a special birthday or anniversary. Did we mention you get your own private butler!?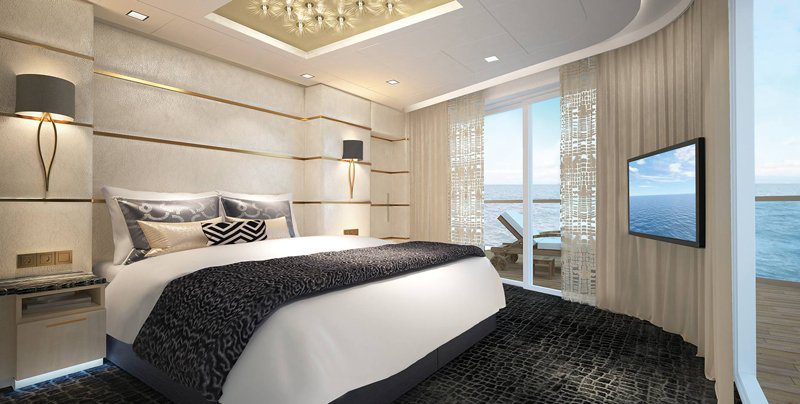 9. KID'S AQUA PARK
Norwegian Bliss will feature an exciting kids only aqua park. Zoom down a tube slide, get drenched by a tipping bucket and play in the pool, this exciting new interactive kids aqua park will be perfect for some family fun in the sun. And don't worry parents, there will be sun loungers surrounding the area so you can relax while the little ones make a splash!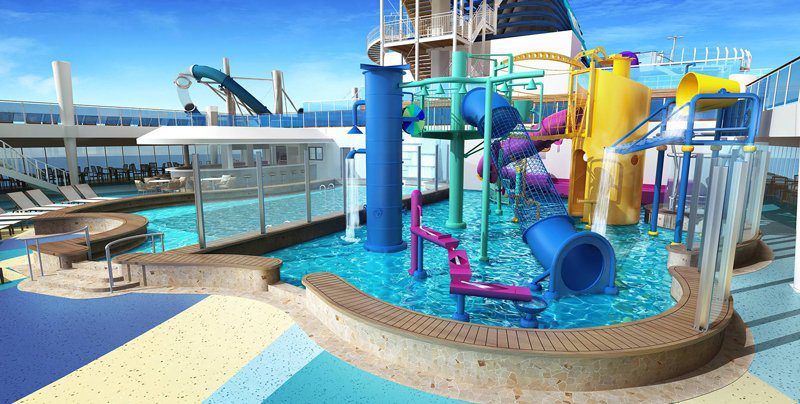 10. INCREDIBLE DINING AND LOUNGES
Norwegian Bliss will offer an incredible selection of dining options on board. With everything from a smokehouse to a chocolate cafe, you'll be spoilt for choice. And, if you fancy a relaxing drink or a night out, you'll have lots of options, including a cocktail bar, a wine bar and even a traditional pub!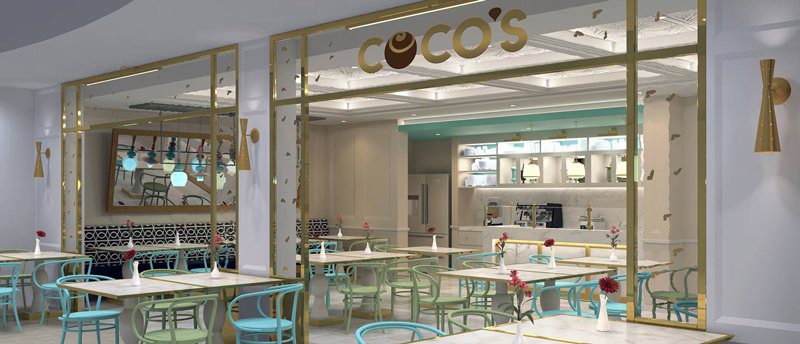 The Norwegian Bliss is set to be one of the world's most revolutionary ships and we hope that this post has hopefully given you a taste why! For more information on booking an Alaskan cruise or a Caribbean cruise on the Norwegian Bliss, you contact our cruise experts on 01-8173562 or you can complete the contact form below.