10 fun things to do in Las Vegas with Kids
Las Vegas, traditionally known for its lively nightlife and vast casinos is becoming a hot-spot destination for families. Those who have done Orlando and those who are visiting California are beginning to see the potential in Las Vegas. With that in mind and to help you plan your family trip to Las Vegas, we've come up with a list of 10 fun things to do in Las Vegas with kids.
1. WATCH THE BELLAGIO FOUNTAINS DANCE
We love good value experiences here in Tour America and we had to start this list with a free activity! The Bellagio Fountains are mesmerising as an adult, so for little ones, they are even more spectacular! The dancing fountains will no doubt be a highlight for your family and while in Vegas, be sure to watch them perform at various times of your trip as they dance to a different song every time!
2. VISIT MADAME TUSSAUDS
Each Madame Tussaud's in the USA is different than the next and in each city, you'll get the chance to see and take photos with different celebrities! Las Vegas is home to a really fantastic Madame Tussaud's and it's a must see with your family. Rub shoulders with the stars including TV/movie stars, super heroes, music stars and more!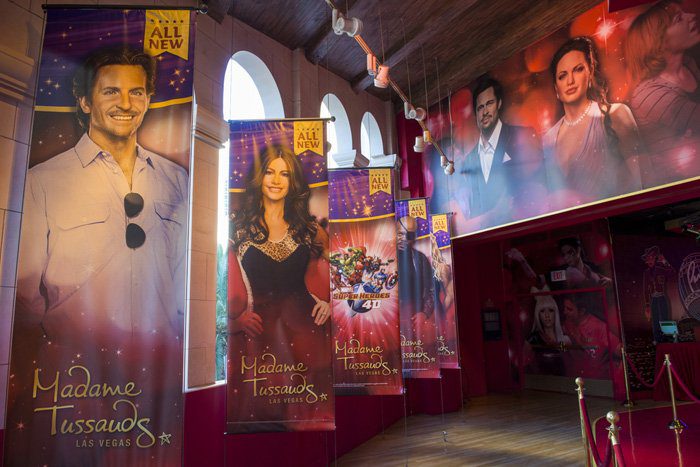 3. RIDE THE NEW YORK NEW YORK ROLLER-COASTER
For those with older kiddies or perhaps super brave kiddies, the New York New York roller-coaster is a lot of fun! Race around the streets of Manhattan and see Las Vegas from angles unimaginable. At the entrance to the coaster, you'll also find a really great arcade with lots of games for the whole family to enjoy!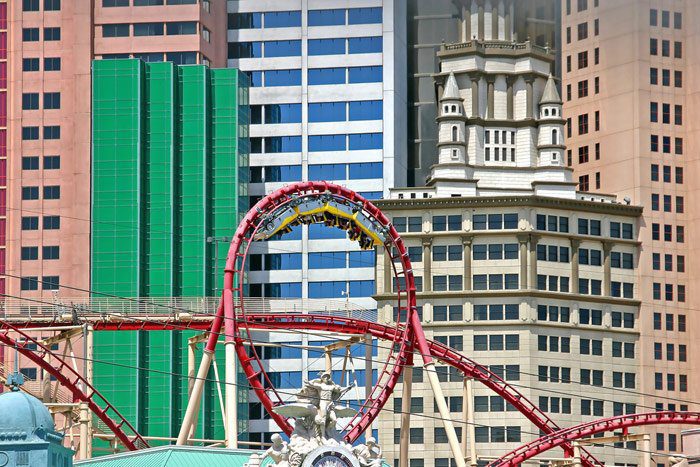 4. VISIT THE FAMOUS M&M WORLD
M&M World is spectacular and it's the perfect store for your kiddies if they're M&M fans! Selling more than just sweets and taking up over 3 floors, the M&M store is packed with souvenirs including everything from t-shirts to mugs! While in the store, keep an eye out for the real life M's as you might get to meet one and have your photo taken!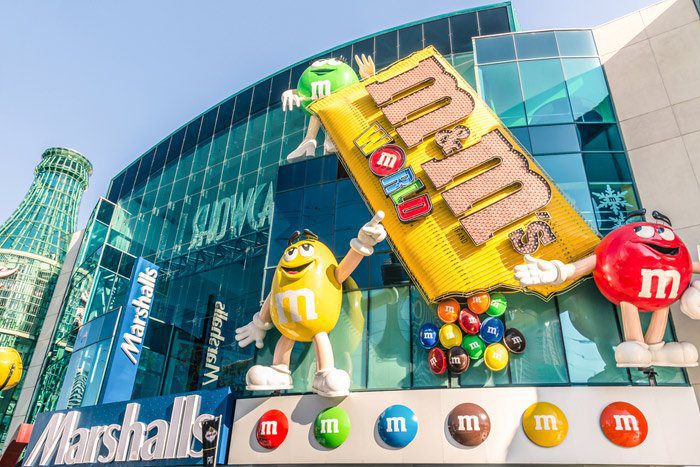 5. TEST YOUR LIMITS ON THE STRATOSPHERE TOWER
If you're bringing your teenagers to Las Vegas, give them a taste of Vegas' Orlando style thrill rides at the Stratosphere! The Stratosphere Tower activities are all about getting your adrenaline pumping and they're not for the fainthearted! Hang out over the Strip on Insanity, fly out over the edge on X-Scream or blast into the air on Big Shot!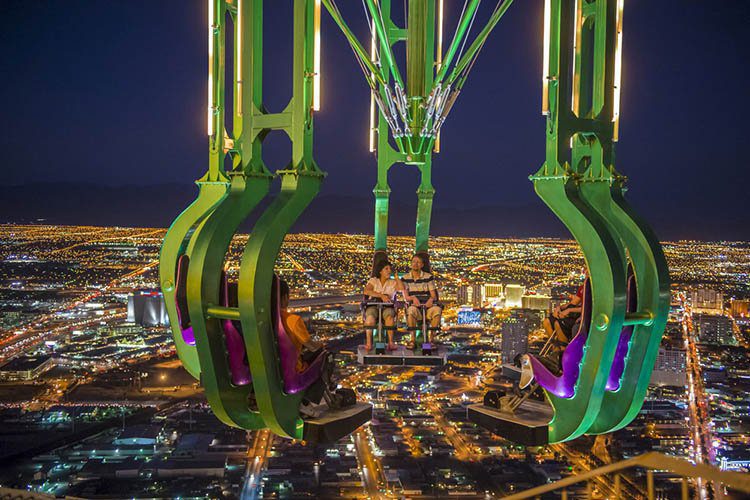 6. EXPLORE THE INCREDIBLE GRAND CANYON
When you're in Las Vegas, why not give your little ones a taste of nature and take them on an adventure to the Grand Canyon. Breathtaking to anyone who visits, there's no doubt that your kiddies will be in awe of this world wonder. And while there, be sure to get some unique family photos to treasure forever.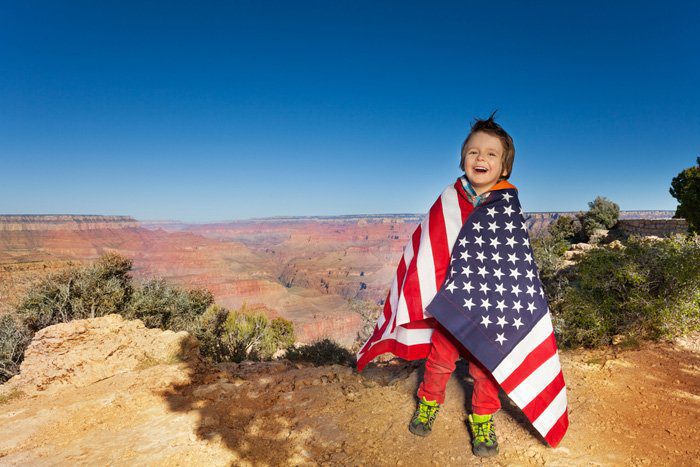 7. GO ON AN UNDERSEA ADVENTURE AT SHARK REEF AQUARIUM AT MANDALAY BAY
Take your little ones on an undersea adventure at the Shark Reef Aquarium, located in the Mandalay Bay Hotel. This unique aquarium features fourteen break-taking displays as well as a shipwreck. The experience of Shark Reef Aquarium is like no other in the world and it's the perfect place to spend a family afternoon out of the hot sun.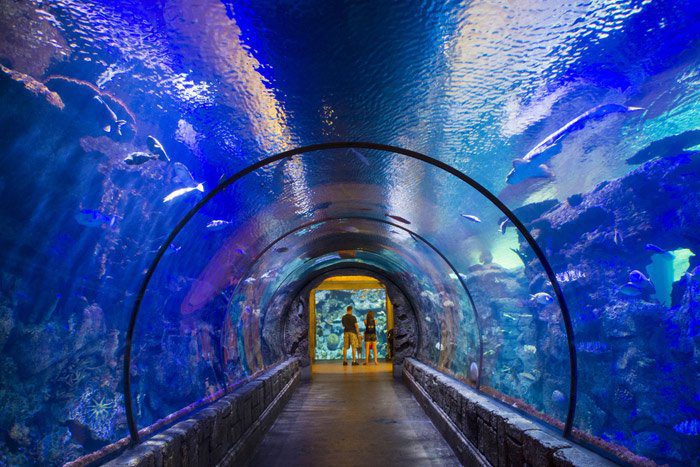 8. VISIT THE EXCALIBUR CASTLE
The Excalibur Hotel and Casino is a popular hotel for families visiting Las Vegas because of its Castle exterior. But even if you're not staying in this great budget hotel, why not bring the kiddies down to see this fantastic castle in person! Inside, you will also find a large arcade with lots of chances to win fun prizes and to have fun as a family.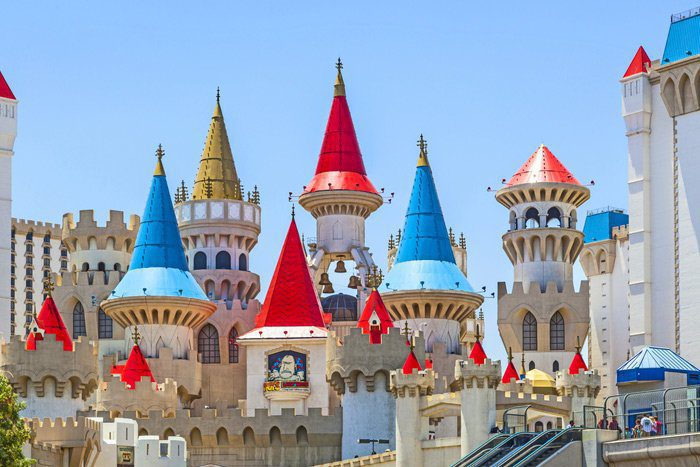 9. LEARN ABOUT SCIENCE AT THE DISCOVERY CHILDREN'S MUSEUM
The Discovery Children's Museum in Downtown Las Vegas is a brilliant facility that educates and entertains little ones through a series of exhibits and play. Learn about scientific concepts, lift a car with a giant lever, design a castle and so much more.
10. SOAR ABOVE LAS VEGAS ON THE HIGH ROLLER
Take your kiddies on a sky high adventure like no other and show them the Las Vegas Strip from the sky! The High Roller is the largest observation wheel in the world and the views are spectacular from it. For an extra special experience, head up on the High Roller at sunset or nighttime and see the lights of the Strip come to life.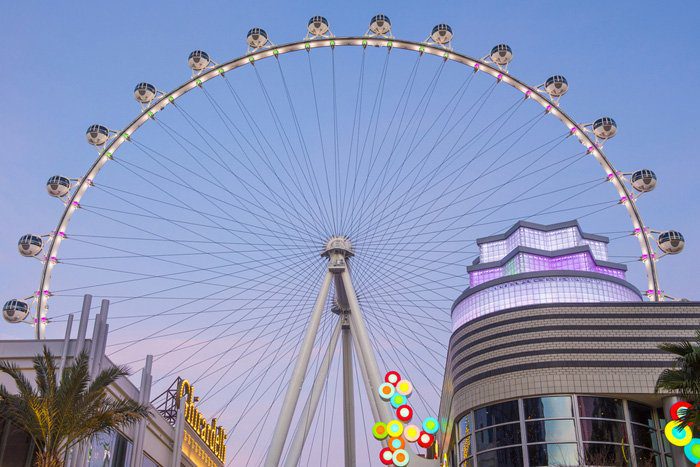 Traditionally Las Vegas was about wild nights out and gambling and although this side of it does still exist, there is so much more to Las Vegas and it is really is growing in popularity for the family travel market. If you'd like more information on holidays to Las Vegas, call our travel experts today on 01-8173562 or visit our Las Vegas destination page for more information.