10 Incredible Arabian Excursions with MSC Cruises
Thrill your senses on a cruise holiday like no other. Arabian cruises from Dubai with MSC Cruises will give you the opportunity to discover the best of the Middle East. Balancing between futuristic and tradition, Dubai, Abu Dhabi and many other fantastic stops on a Arabian cruise are a whole world away from what you imagine.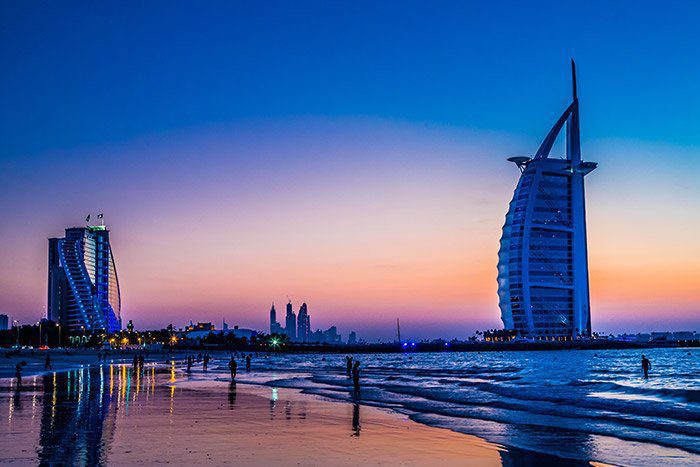 If you've cruised the Mediterranean and the Caribbean or if you're looking to escape the cold winter, an Arabian cruise from Dubai with MSC Cruises is a must. To help you plan the cruise holiday of a lifetime, we researched and listed our favourite MSC Cruises shore excursions for you. Check out our favourite Arabian Excursions with MSC Cruises below.
1. DESERT DUNE ADVENTURE – ABU DHABI
Escape the bustling city of Abu Dhabi on this exciting excursion. Desert Dune Adventure is a thrilling roller-coaster ride over Arabia's golden sand dunes and on the tour, you will get to take in incredible scenery and the vastness of the desert from your comfortable, modern four-wheel jeep. Drive through small villages and farms and learn all about the traditional way of life of the locals as well. Casual clothes and comfortable walking shoes are recommended for this excursion. Duration: 3:30 hours.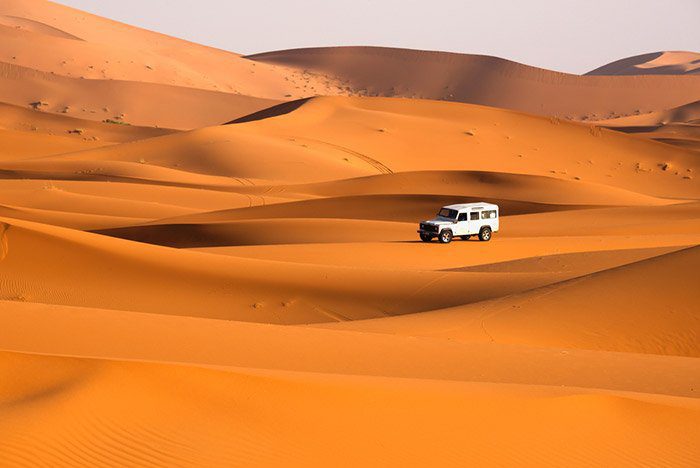 2. ABU DHABI CITY TOUR
Abu Dhabi, the capital of the United Arab Emirates is located on a T-shaped island on the Persian Gulf and it's home to some of the world's most inspiring architecture. With futuristic skyscrapers, incredible mosques and a chance to see both the Sheikh Zayed Mosque and the Emirates Palace, this tour is truly an amazing way to see the highlights of Abu Dhabi. On the tour, you will also get to experience the spectacular Corniche Road, which is known as the Manhattan of Arabia due to its modern glass skyscrapers. Conservative attire is recommended for this tour and ladies will be required to wear a headscarf when visiting places of religious importance. Duration: 4 hours.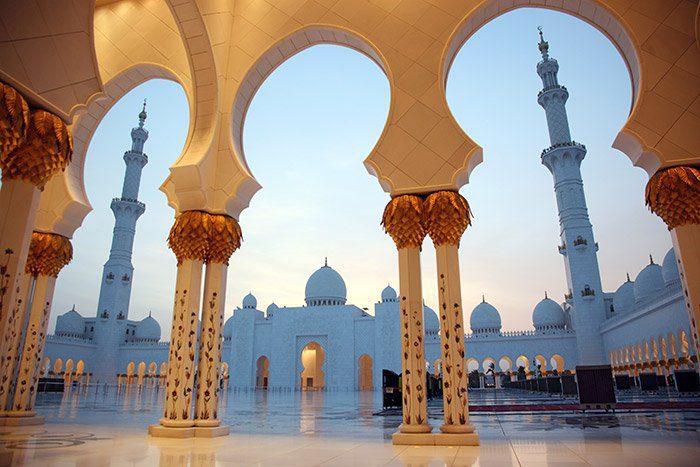 3. FUN AT THE FERRARI WORLD THEME PARK – ABU DHABI
The Ferrari World Theme Park is one of Abu Dhabi's most popular attractions and is only a short coach ride from the cruise port. The park is a must for any Ferrari enthusiast or family and it features a wealth of exciting rides and attractions. At Ferrari World, you will find the world's fastest roller-coaster as well as a G-Force experience ride that will send you 62m up through the roof before a big drop back down! If you're looking for an adrenaline pumped experience on your cruise, this is the excursion for you. Duration: 5 hours.
4. MUSCAT CULTURAL TOUR – MUSCAT
Muscat is another incredible stop on an Arabian cruise and this exciting tour is perfect for those who love art and cultural history. On the tour you will get to visit iconic Muscat attractions including the Royal Opera House Muscat, the Amouage Factory, the Bait Adam Museum and the Muttrah souk, which is located in the old town area of the city. Conservative clothing is advised for places of religious importance on this tour. Duration: 5 hours.
5. DHOW CRUISE TO THE FJORDS – KHASAB
Discover the Norway of Arabia, the beauty of the fjord-like waters of Musandam and many pretty fishing villages on this fantastic cruise excursion. This excursion takes place upon a traditional Arabian vessel made of wood, called a dhow. Be surrounded by pure white cliffs as you sail through the beautiful calm, turquoise waters and if you wish, you can take a dip when the boat anchors. You might even see a dolphin on your journey! Duration: 4 hours.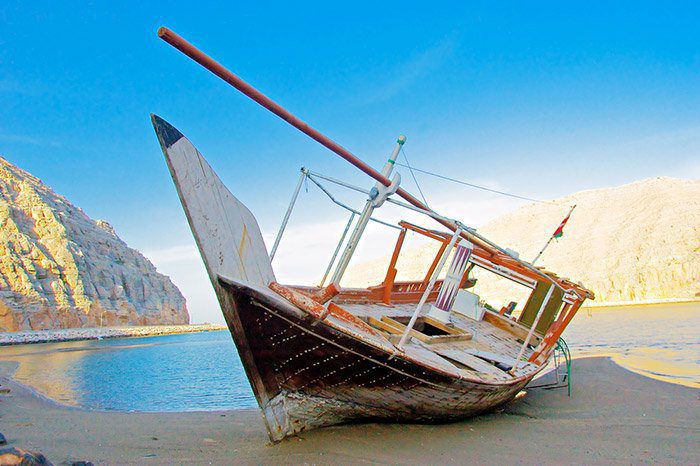 6. JEEP SAFARI ADVENTURE – SIR BANI YAS ISLAND
Sir Bani Yas Island is MSC Cruises privately owned Island in the UAE and it's home to an incredible beach and wildlife reserve. The Jeep Safari Adventure will take you through the island's nature reserve where you will get to see many wonderful animals in their natural habitat. Along the way, you will also have many fantastic photo opportunities. Afterwards, head back to the beach and relax for a few hours before you board the ship for the next part of your adventure. Duration: 1:20 Hours.
7. MANGROVE KAYAKING – SIR BANI YAS ISLAND
Sir Bani Yas is the largest natural island within the United Arab Emirates and this beautiful Arabian Wildlife Park is best experienced from the water. After a brief lesson on how to handle your kayak, you will be able to kayak through the enchanting waterways and mangroves. This is a fantastic tour for those who love to be active on their holiday. Duration: 45 minutes.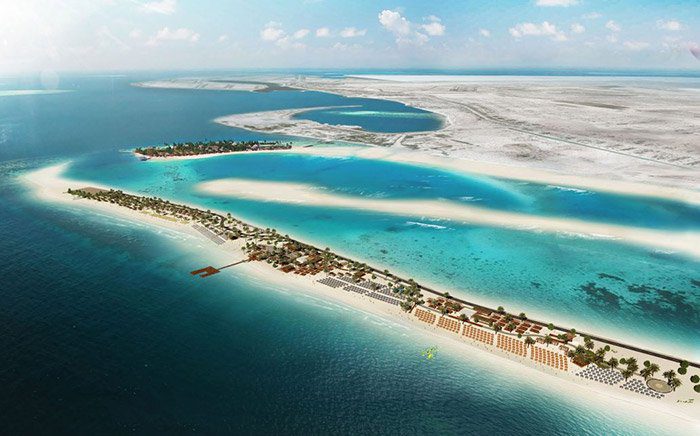 8. WALKING TOUR OF OLD DUBAI
When you think of Dubai, you think of its modern skyline. This fantastic tour shows you the other side to this bustling city, Old Dubai. On this relaxed walking tour, you will ramble through historical streets, you will visit the Al Bastakiya District and you will get to visit the saltwater Dubai Creek. Pass through a textile souk, visit the Dubai Museum and take in the gorgeous old houses. Duration: 4 hours.
9. PANORAMA FROM BURJ AL KHALIFA – DUBAI
See Dubai from atop of the world's tallest building, the Burj Al Khalifa on this exciting excursion. The observation deck is on the 124th floor and offers a fantastic 360 degree view of the city of Dubai. The tour also includes a stop at the iconic, 7-star Burj Al Arab for a photo opportunity before taking you on a drive through the Palm Jumeirah, home of the impressive Atlantis Hotel. Duration: 4 hours.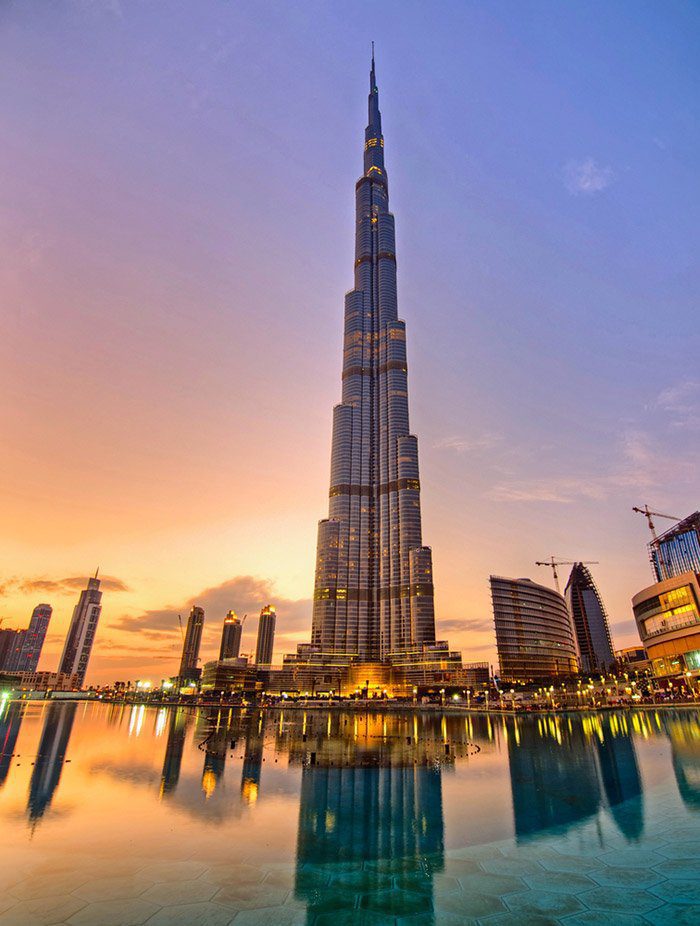 10. AQUAVENTURE AT THE ATLANTIS – DUBAI
For a day of fun in the sun, a visit to Aquaventure at the Atlantis is a must on your cruise. Test your limits on Aquaventure's many thrilling water slides and rides including one that will take your through shark infested waters! If you have little ones with you, the park even has a dedicated area for the kiddies called Splashers. Aquaventure is the largest water park in the UAE region and its a must see on your visit. Duration: 5.30 hours.
So there you have it, our pick of 10 incredible Arabian excursions with MSC Cruises. If you wish to do book any of these fantastic excursions, you can do so directly via the MSC Cruises website once your cruise holiday is confirmed. If you'd like more information on booking a cruise from Dubai with MSC, call our cruise experts today on 01-8173562.