10 must do experiences in Connecticut
Take in adventure, relaxation, history, culture and so much more in Connecticut. Stretching 100 miles across and 70 miles north to south, Connecticut has so much to offer visitors year round. It is also more accessible than ever with the direct Aer Lingus service from Dublin Airport to Bradley International Airport.
With distinct seasons, it is a destination that ever evolves throughout the year and in our latest blog post, we're taking you through 10 must do experiences in Connecticut.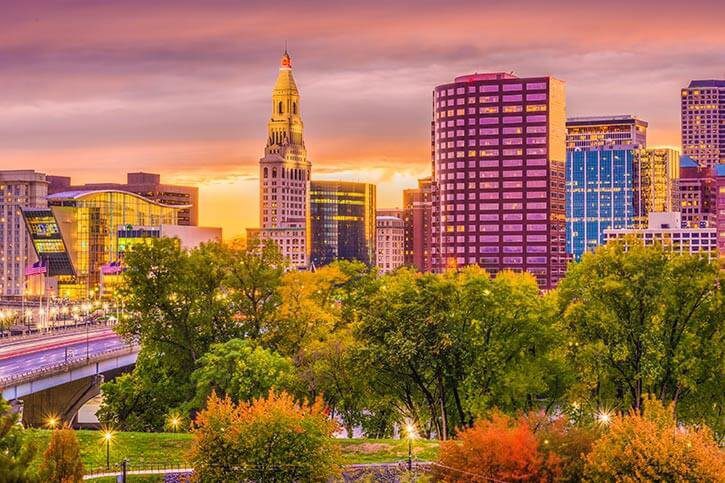 1. YALE UNIVERSITY
Yale University is one of America's most prestigious universities and while in Connecticut, we highly recommend you explore the campus on a guided tour. Learn about the university's 300 year old history, its stunning architecture and so much more. A visit to the Gothic Sterling Memorial Library and the on-site art gallery is also a must.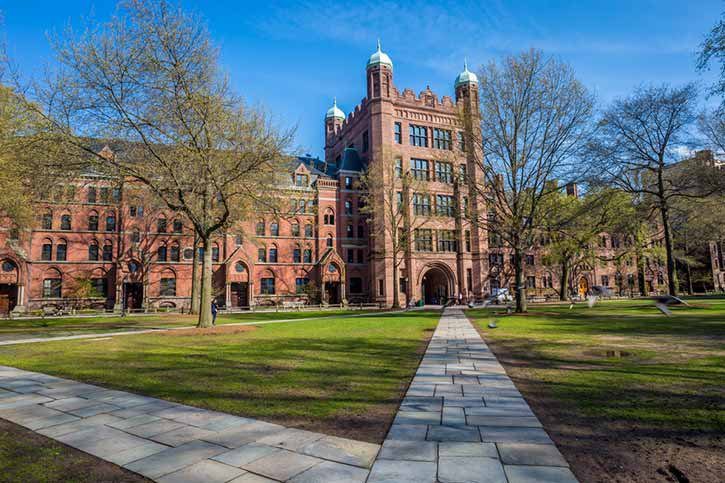 2. MYSTIC SEAPORT MUSEUM
Mystic Seaport Museum was founded in 1929 and is America's leading maritime museum. Home to four National Historic Landmark vessels, including the last wooden whale-ship, the Charles W. Morgan, as well as a working preservation shipyard, a working waterfront and also exhibitions, historic gardens, a planetarium and a children's museum, it is a must see. And, if you visit from mid-May to mid-October, you can enjoy a sail along the historic Mystic River.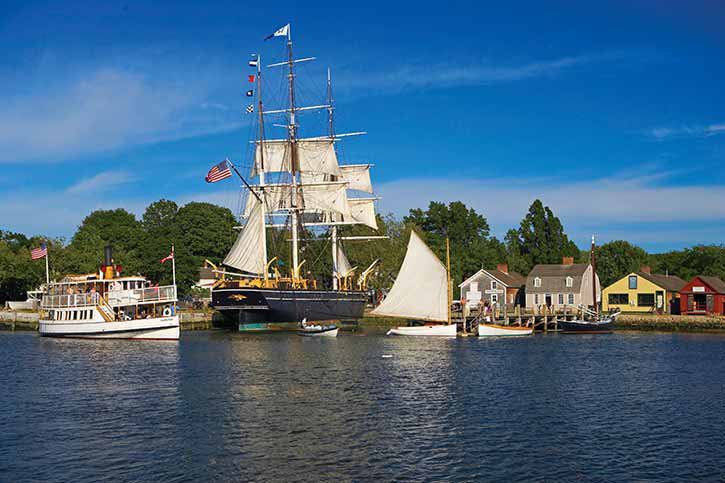 3. GILLETTE CASTLE STATE PARK
Gillette Castle State Park is a medieval fortress that is home to a stone castle that to this day, remains intact with built in couches, a table track-way and gorgeous wood carvings. Sitting atop of 184 acres of parkland, on a hill overlooking the Connecticut River, this unique field-stone castle was once the home of legendary stage actor William Gillette, who was famous for his portrayal of Sherlock Holmes. The park is perfect for a picnic, getting that perfect Instagram shot or hiking.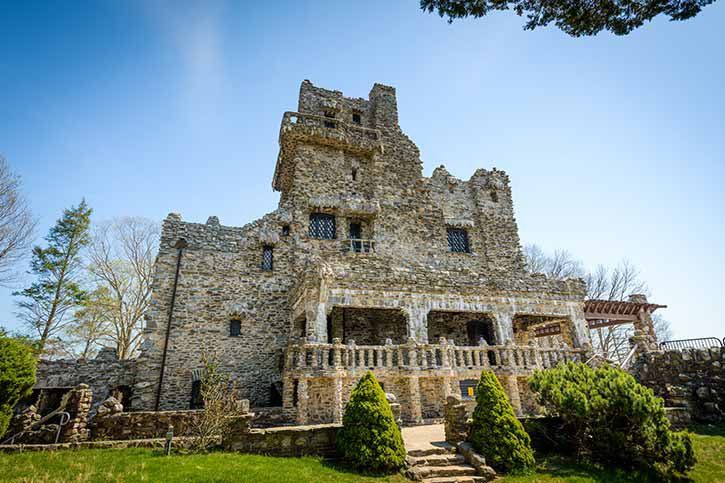 4. MARK TWAIN HOUSE AND MUSEUM
The Mark Twain House is a 25 room Victorian home that was home to the legendary author Samuel Clemens (Mark Twain). Twain lived at this Hartford home with his family from 1874 to 1891 and he wrote many of his greatest works at the home including the incredible books; The Adventures of Tom Sawyer and Adventures of Huckleberry Finn. The home is now open to the public and throughout, you can learn the history of the residence and the life of Mark Twain.
5. MASHANTUCKET PEQUOT MUSEUM
Stroll through a 16th century Indian village, descent into a glacial crevasse, view a 11,000 year old pre-historic caribou hut and so much more at the Mashantucket Pequot Museum. History comes to life at this wonderful attraction and through life size exhibits, dramatic film and interactive programmes, you can learn all about the Native American's and their lives in New England. There is also a half acre, life size Pequot Village to explore at the museum.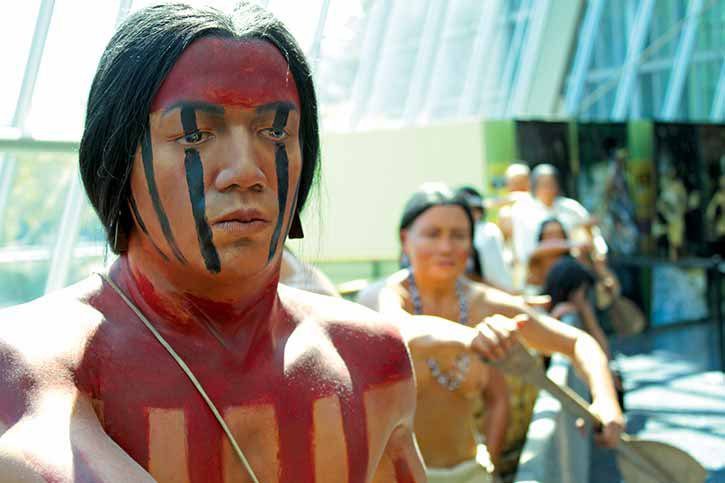 6. CLINTON CROSSING PREMIUM OUTLETS
Us Irish love to shop and no trip to Connecticut is complete without a visit to the Clinton Crossing Premium Outlets. With more than 70 designer, brand name stores, this outlet offers savings of 25-65% and features stores including American Eagle Outfitters, COACH, Michael Kors, Ralph Lauren, Nike and many more.
7. GET OUTDOORS
Connecticut is a dream destination for those who love to explore the great outdoors and throughout the state, you will find an abundance of ways to experience and enjoy nature. With dozens of hiking and biking trails, as well as kayaking and rock climbing, there is something for everyone.
8. KENT FALLS STATE PARK
Kent Falls State Park is home to stunning cascading waterfalls and stunning walkways. You can take in the falls by wandering across the covered footbridge, hiking a ¼ mile up the stair pathways alongside the falls and around the reflecting pool and the Housatonic River. The hike through the park is easy, but is steep in parts and you can enjoy scenic views from three observation decks.
9. QUASSY AMUSEMENT STATE PARK
If you're seeking thrilling theme park fun, look no further than Quassy Amusement State Park! This traditional family amusement park is home to a wooden roller-coaster, Splash Away Bay Water Park and many other attractions and rides. Being located on a lakefront, visitors can also enjoy a lakeside beach and boat rides.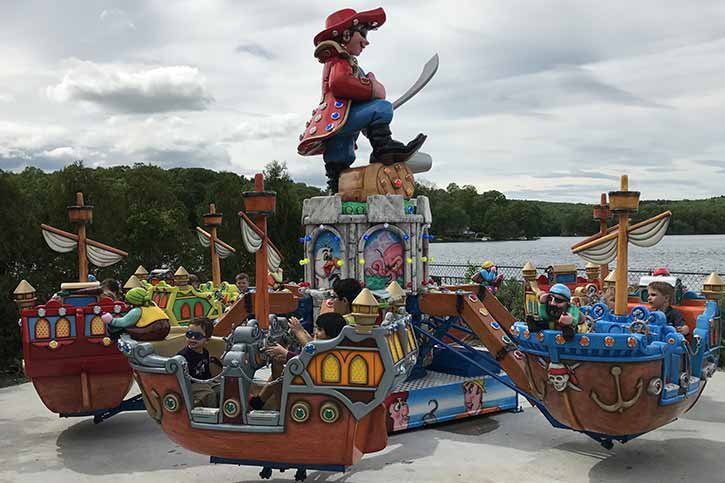 0. DINOSAUR STATE PARK
Dinosaur State Park is a must visit. Featuring Jurassic-period dinosaur tracks and a diorama which depicts the setting where the park's tracks were made. With nature trails, an auditorium, museum shop and a picnic area, it is a wonderful place to visit.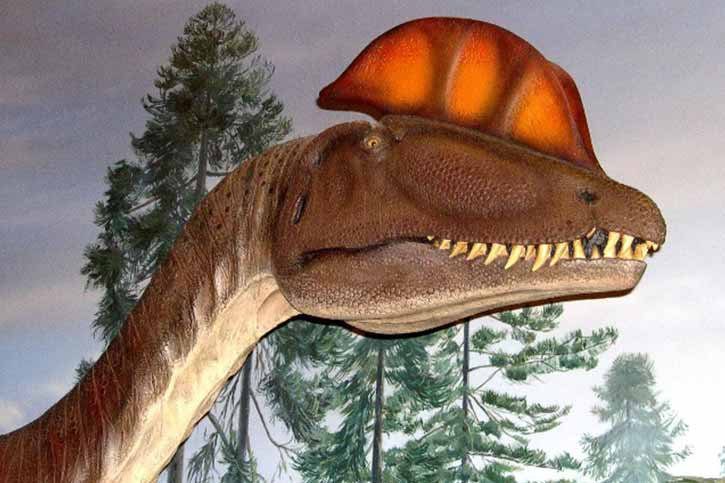 Connecticut offers a complete experience for everyone who visits. It will give you the chance to leave your comfort zone, try new dining experiences, step back in time, be at one with nature and shop 'til you drop, all in one exciting holiday. For more information on booking a fly/drive holiday in Connecticut and flying direct with Aer Lingus to Bradley International Airport, you can reach our Award-Winning Travel Experts on 01-8173562 or via the contact form below.