10 reasons to go on a USA Road Trip Holiday
There's something iconic about packing up the car and hitting the open road, and here at Tour America, we truly are fans of fly/drive holidays.
We love these fantastic trips for many reasons and if you want to do something different or maybe a bit more adventurous, on your next holiday, a road trip may be for you. Road trips suit every type of traveller, so whether you want to feel the wind in your hair in a convertible, the luxurious, comfort of an SUV, a spacious 7 seater for the whole family or maybe you want a lot of boot space for your luggage, we have the perfect car to make your trip perfect. Here are 10 reasons to go on a USA road trip holiday.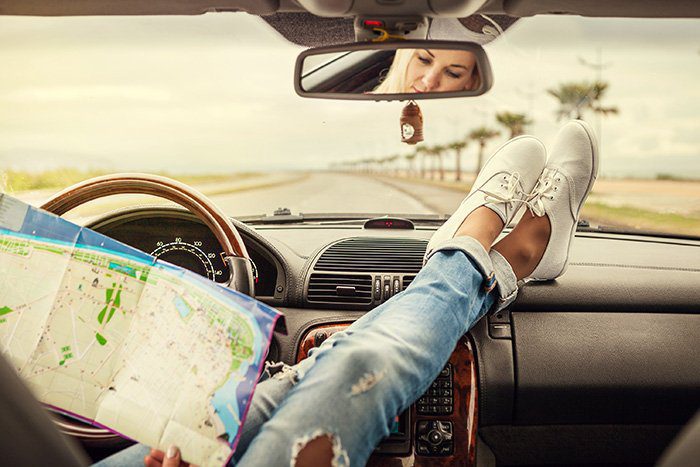 1. OPPORTUNITY TO SEE MORE DESTINATIONS IN ONE HOLIDAY
One of the best reasons to do a road trip holiday is that you get to take in several destinations on one trip. And, if you're planning a road trip, chances are you'll see a minimum of 3-4 cities and towns, all in one go!
A perfect example of this is someone hoping to explore California. If you plan a holiday to the West Coast and don't drive between San Francisco, LA and San Diego, you will miss out on wonderful destinations along the way including Monterrey Bay, Santa Barbara and San Luis Obispo, to name but a few. Road trip holidays give you the opportunity to experience more amazing destinations on your holiday.
2. UNFORGETTABLE MEMORIES
Road trips are iconic, there's no denying it and a holiday on the road gives you the chance to experience the most amazing experiences and to make the most unforgettable memories. This reason alone is why many newlyweds choose to do a road trip holiday for their honeymoon. Imagine the stories you'll have for your family and friends once you return home!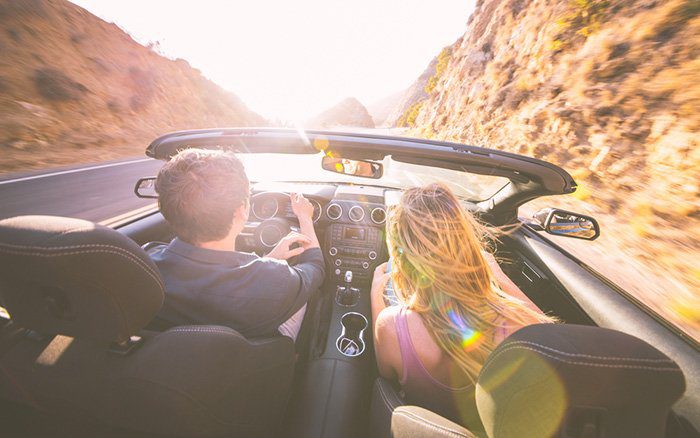 3. EXPLORE NATURE
Driving from A to B on a holiday means you can stop off and experience nature at its best. Whether it's exploring the Everglades in Florida or the Smoky Mountains in Tennessee, a road trip gives you the chance to explore the most stunning natural attractions, parks, forests and coastlines on your holiday.
4. LESS AIRPORTS, MORE DESTINATIONS
Having a lot of flights in a short space of time can be really exhausting and switching out flights for the open road will increase your trip satisfaction level by 100%! Driving, rather than flying will give you the chance delve into your destination, something you can't unfortunately do from the sky.
5. DISCOVER HIDDEN GEMS
One of the best things about a fly/drive holiday is discovering hidden gems that you never even knew about! And, no matter where you choose to do your fly/drive in the USA, you're sure to come across incredible scenery, shopping outlets, great places to eat, historic sights and all the in-between!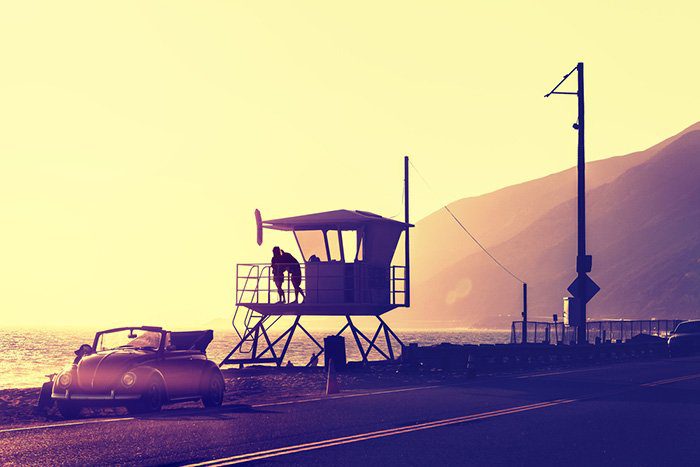 6. ROAD TRIPS ENCOURAGE YOUR ADVENTUROUS SIDE
Taking a road trip encourages you to leave your comfort zone at home and to experience your adventurous side. Whether you have a set itinerary or a flight booked into one airport and out of the other, a fly/drive holiday is packed with adventure from the moment you load up the car and hit the open road. While on a fly/drive, why not push your boundaries and try excursions and attractions that you might not have done before such as white water rafting, thrilling roller-coasters or even sky-diving!
Top Tip: If you are planning to do an open road trip where you plan to fly into one airport and out of the other with no accommodation booked, we recommend you do book your first two nights and your last two nights as this will make the whole experience less stressful and tiring before and after your long journeys across the Atlantic.
7. SINGALONGS!
Is there anything more exciting than having a sing along on an adventure! Road trip holidays are the perfect opportunity to sing to your heart's content and not only is singing good for the soul, it gives you a chance to kick back and make a long drive seem faster. It's also the perfect opportunity to challenge your road trip buddies to a sing off!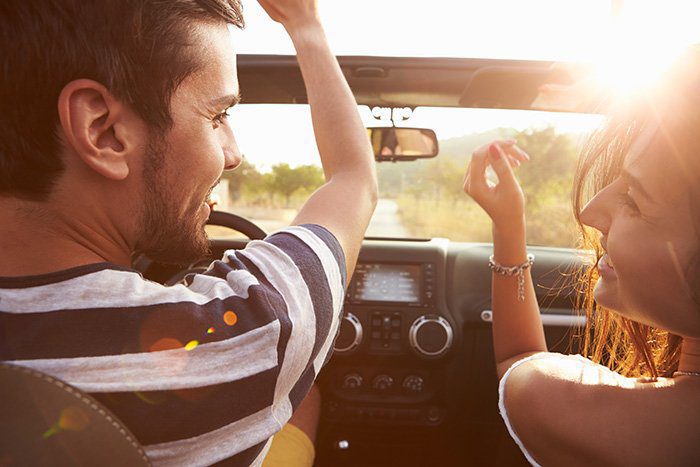 8. YOU CAN STOP OFF ANYWHERE YOU WISH!
Road trip holidays are totally flexible and because you have the freedom to visit any town, park or destination that you wish, you can stop off wherever catches your eye and stay as long as you wish!
9. YOU CAN CHOOSE TO TAKE THE SCENIC ROUTE
All major cities in the USA are connected by fantastic highways and while on a road trip, if you're passing through an area you like, you can always leave the highway and take the scenic route! Who knows what you'll discover along the way.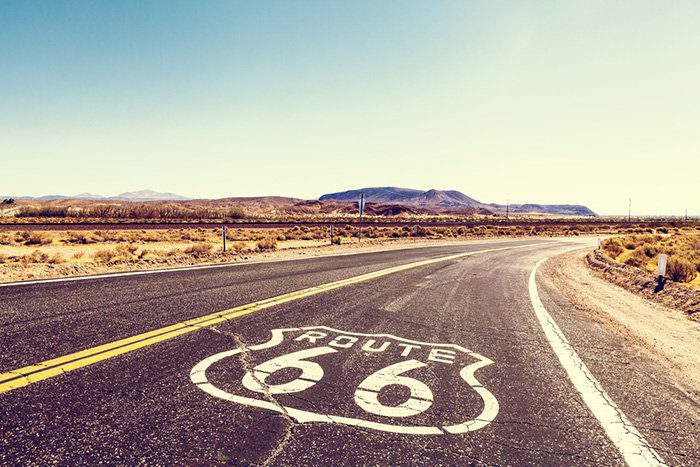 10. TOP ROAD TRIP ROUTES
The USA is home to some of the world's most incredible road trip routes and this reason alone, is enough to make us want to pack our bags! Whether you want to experience the Californian coast, the historic Route 66, the sun kissed state of Florida or the Fall foliage of New England, the USA offers endless options for those wanting to do a road trip holiday.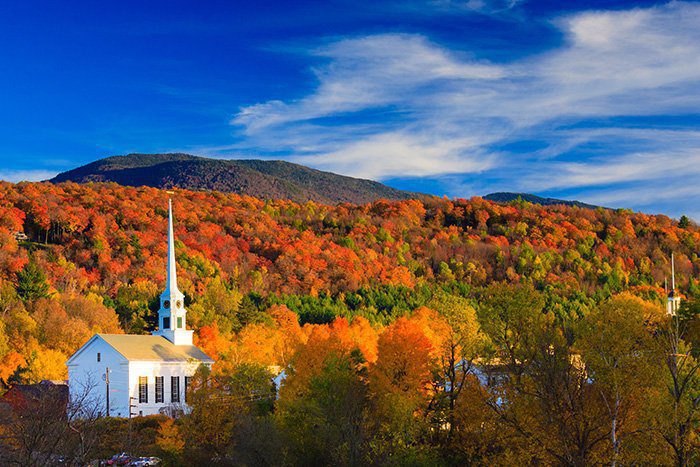 We hope we have tickled your fancy to hit the open road on a holiday to remember and if you'd like more information on booking a USA road trip holiday, you can contact our travel experts on 01-8173562 or visit https://www.touramerica.ie/fly-drive/ for some inspiration.