10 Reasons why Norwegian Cruise Line are perfect for Families
Thinking about your next family holiday? Look no further than Norwegian Cruise Line because the worldwide destination possibilities and entertainment options on board are endless. From the spectacular Broadway shows in the main theatre to the thrilling water slides, Norwegian Cruise Line will make your family holiday an unforgettable experience for all! Here are 10 reasons why Norwegian Cruise Line are perfect for families.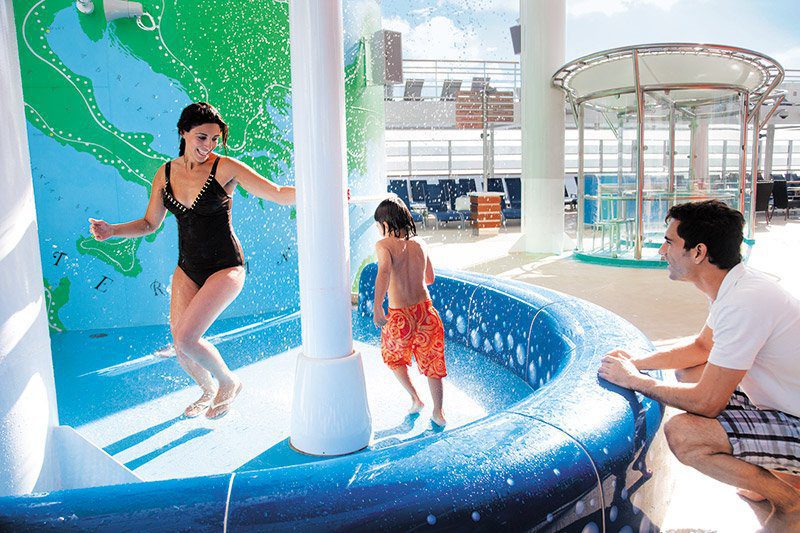 1. EXHILARATING WATER SLIDES
Cool off on the top deck with the sea's finest water parks! Norwegian Cruise Line provides customers with exciting water slides on their larger ships, such as, the Norwegian Escape and the Norwegian Getaway. Kids Aqua Parks on the Norwegian Epic and the five story Free Fall water slide on the Breakaway will be sure to impress everyone in your family!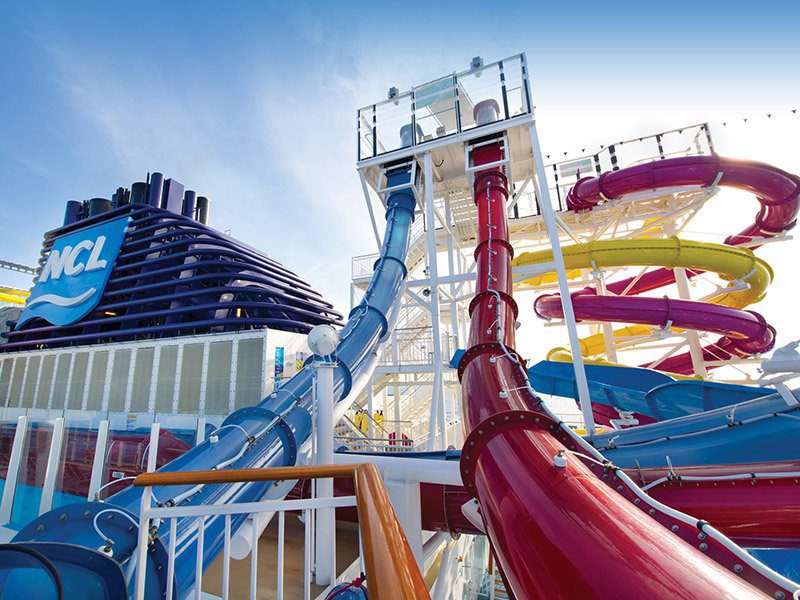 2. ON BOARD SPORTS COMPLEX
From large families to single travellers, the Norwegian Breakaway is the ultimate sport lover's dream. With the largest multi-level ropes course at sea, an 8 foot plank over the side of the ship, mini golf, a rock climbing wall, and a main sports deck; it will be sure to excite all on board! If your family are interested in bowling and rock climbing have no fear! Hop on board the Norwegian Epic and or the Norwegian Pearl for some family fun at sea!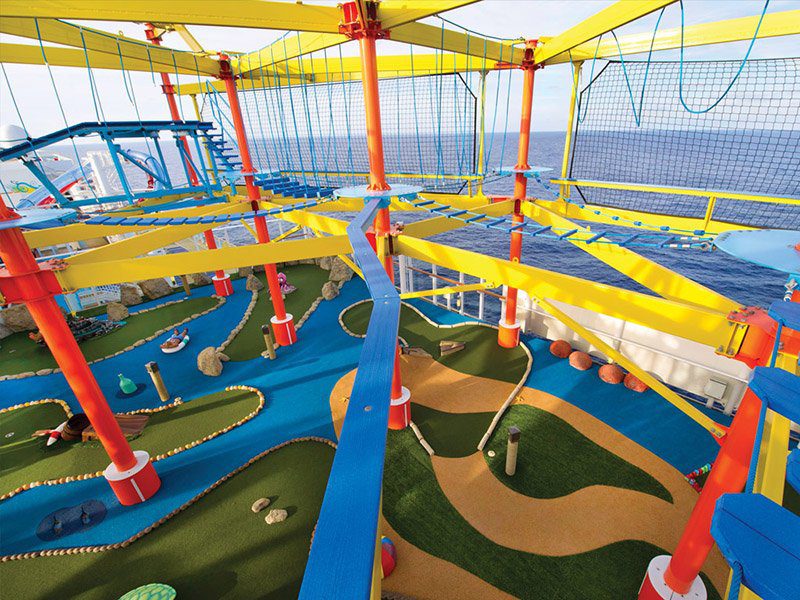 3. WORLD CLASS ENTERTAINMENT
The entertainment on any Norwegian cruise will be sure to dazzle families from around the world. There are plenty of daytime activities for families of all sizes. Catch some live music being played by the pool area, go grab lunch at one of the ship's many restaurants, or join in on a bingo game to potentially win big! Night time activities will also be sure to captivate any audience. Coming to the Norwegian Bliss in 2018 is the exciting Broadway hit, Jersey Boys, which will be sure to amaze an audience of all ages! Before then enjoy the Broadway play Rock of Ages, the high flying acrobatic spectacle of Cirque Dreams, or the sidesplitting comedy act featuring Second City on board; it will be sure to enhance any family holiday.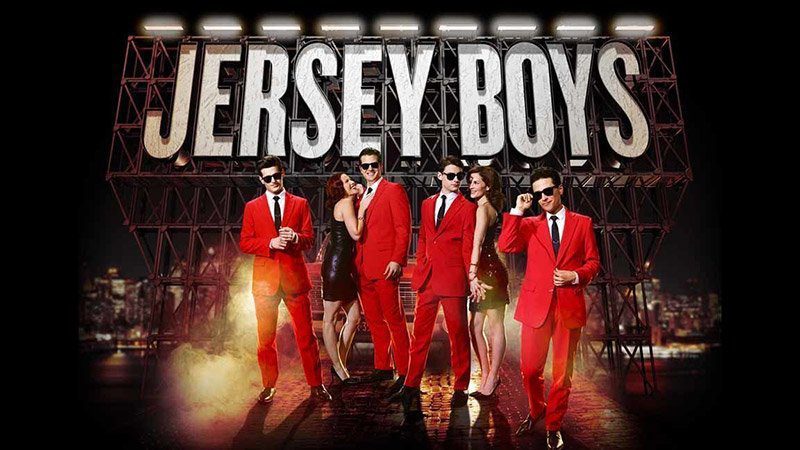 4. COMPLIMENTARY FAMILY DINING
Dining is especially important on any family holiday and Norwegian Cruise Line make sure that people of all ages are satisfied with their meals. Their cruises also add great value to for the customer with premium drinks packages being included for no extra cost! With freestyle dining, passengers have the freedom to choose when, where, and what they would like to eat and there is no assigned seating, no dress code, and most importantly delicious food served at your convenience. This Freestyle Dining approach allows for worry free travel for all guests.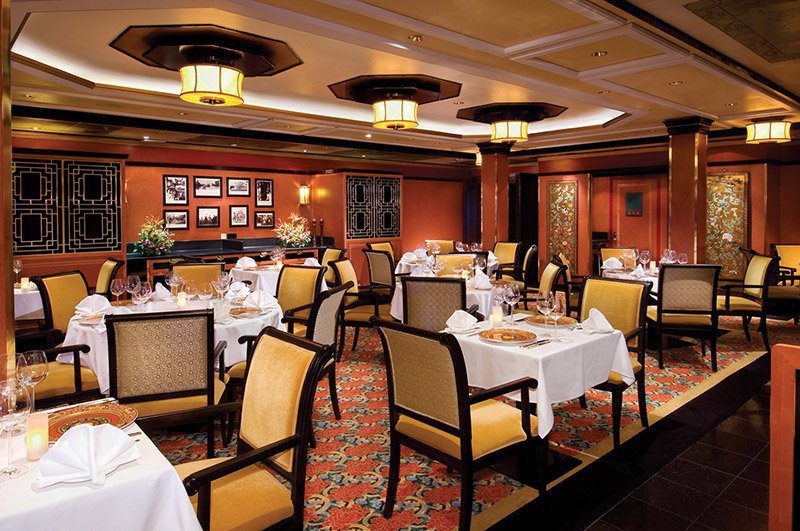 5. SPECIALITY DINING
Looking for something more special or going on a romantic date night? Speciality dining is the right choice for you! While on board why not try Teppanyaki, an authentic Japanese hibachi grill, Moderno, a tasty Brazilian restaurant, Los Lobos, a traditional Mexican Cantina, or the Food Republic, which is an exciting fusion of flavors from around the world! The best part is that when you dine in a speciality restaurant on your Norwegian cruise, your kids under 12 years old will eat for free!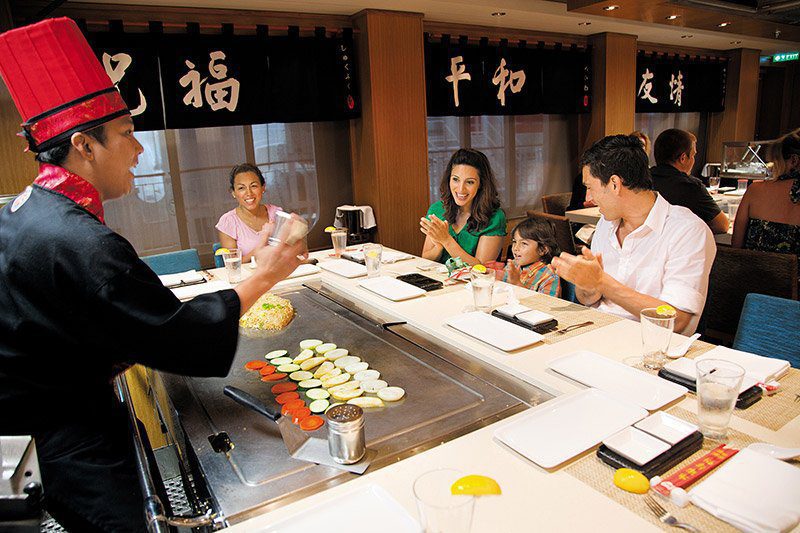 6. EXCELLENT YOUTH PROGRAMS
Norwegian offers kids a fun and safe place to play while their parents are away! As a part of their complimentary youth programme on board, kids of all ages can hang out and do exciting activities while on board any Norwegian ship. From the ages of 6 months to 12 years old the children are split into groups by age, ensuring non-stop fun for hours! From learning how to juggle in Circus School at the Splash Academy to attending fun themed parties in Entourage; parents will not have to worry about their kids supervised fun.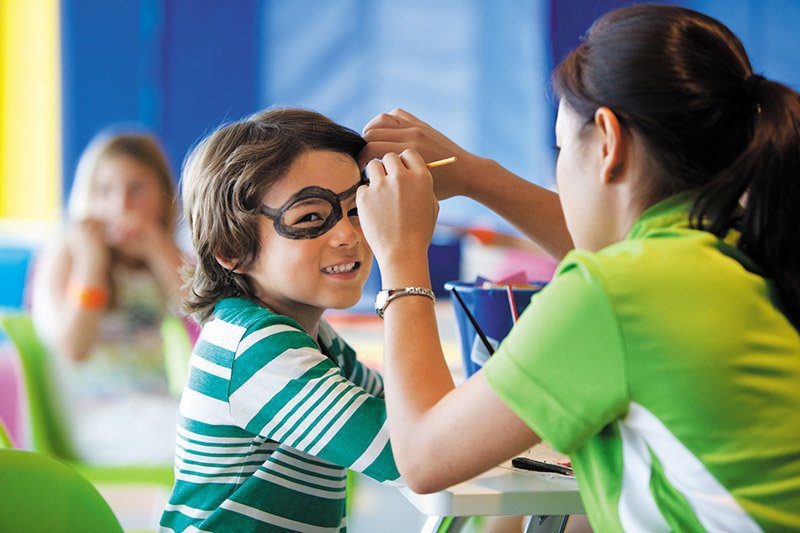 7. MANDARA CRUISE SPA
While the kids are away with their kids club, parents should take advantage of the Mandara Spa, voted the best cruise spa by the World Spa Awards. With over 50 spa treatments by well trained professionals, Norwegian staff members will make sure you are recharged for the rest of your family holiday. Why not treat yourself to a hot stone massage, manicure and pedicure, acupuncture, or even a trip to the salt room! Remember parents: even on a family holiday you deserve a break too!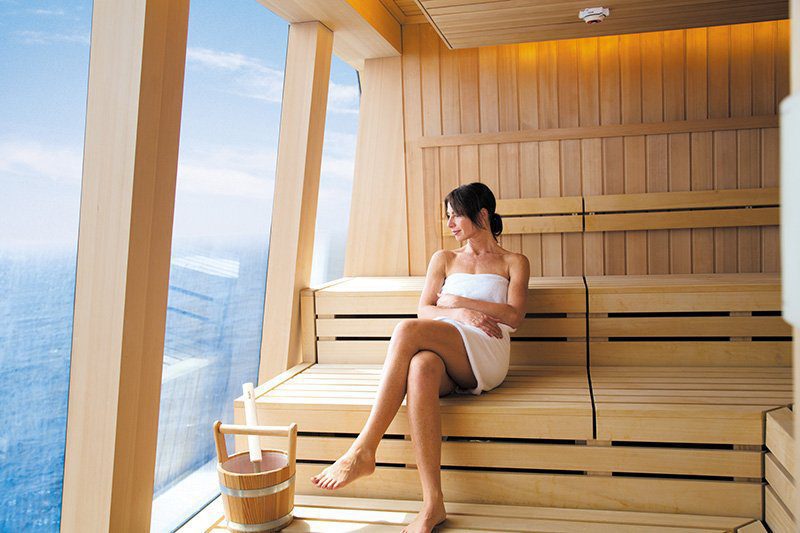 8. FAMILY ACCOMMODATIONS
Norwegian Cruise Lines have made it incredibly easy to travel with a larger family by providing spacious living accommodations that will satisfy everyone's needs. By providing ample storage space, pull down beds, and convenient connecting staterooms; it will help everyone get a great night's sleep while on board. Whether you're just getting back from a shore excursion or going to sleep to wake up refreshed the next morning, Norwegian Cruise Line provides guests with maximum comfort. Still needing more room? Exclusively with Norwegian is The Haven, a luxurious accommodation hidden at the top of the ship accompanied by a 24 hour butler. No matter which you chose, Norwegian Cruise Line will not disappoint!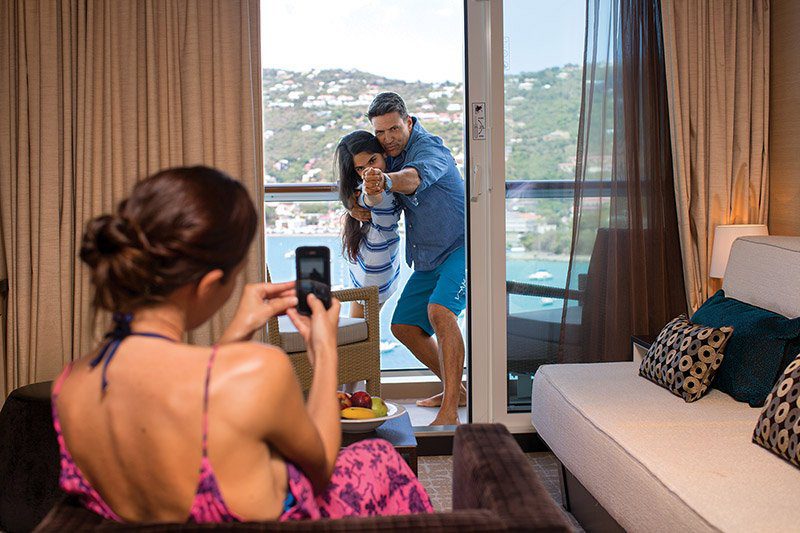 9. TOP DECK THEATRE
On the top deck Norwegian Cruise Line offers a large theatre on the Breakaway, where guests can sit back and relax to watch a movie under the stars. After a long day of excursions and activities, take the kids to a family friendly movie and lay back on one of the comfortable chairs on the Spice H2O deck. This is a great area to relax and unwind with the family while on board.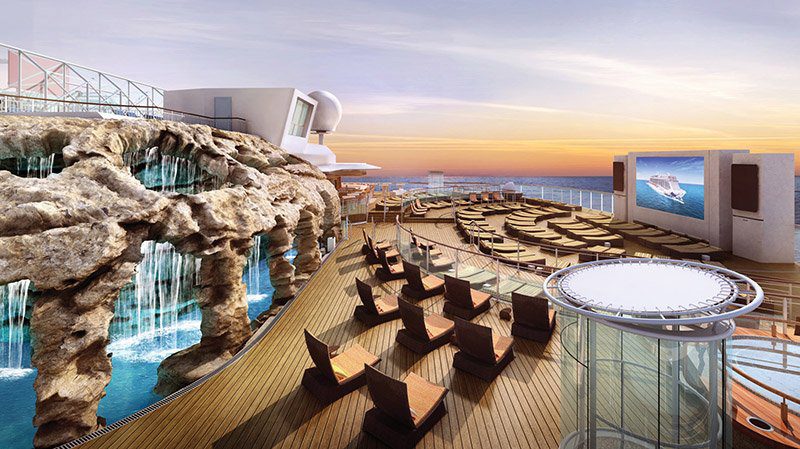 10. SHORE EXCURSIONS
Norwegian Cruise Line travels to many incredible places making getting off the ship and touring around essential to any family holiday. Whether you're dog-sledding in Alaska, surfing in Hawaii, scuba diving in Belize, or exploring ancient ruins; learning and exploring other cultures will make your trip unforgettable! You can book excursions online up to 2 days before departure, so make sure your adventures don't wait!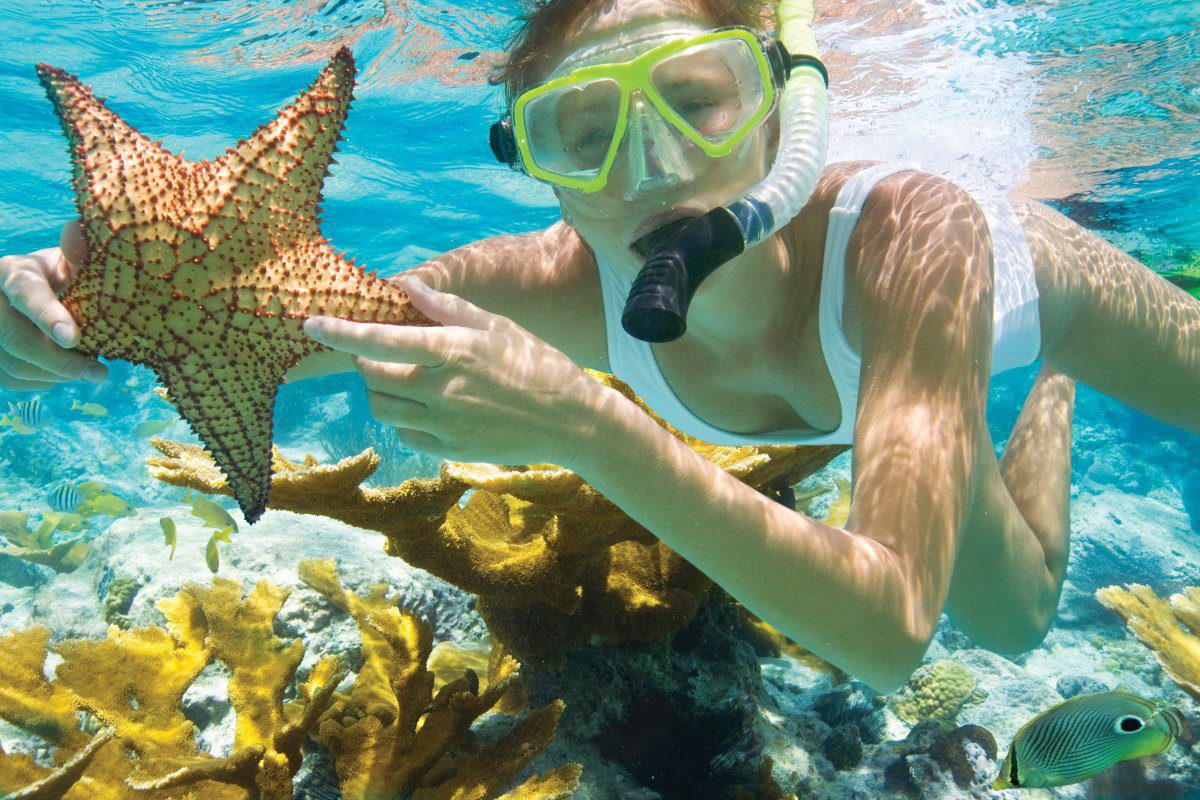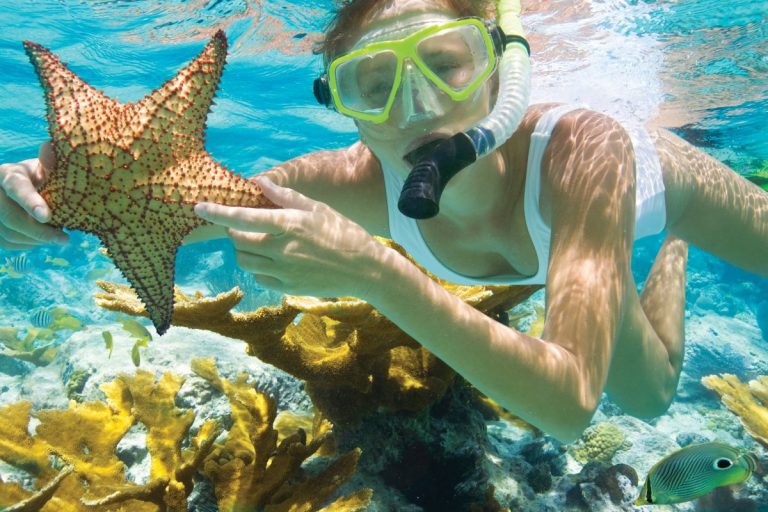 Norwegian Cruise Line offers guests world renowned entertainment, award winning spas, and a great holiday for the whole family! If you'd like more information on adding a cruise on Norwegian to your holiday or if you'd like more information on the ships fantastic features, you can call our cruise experts on 01-8173562 or visit www.cruiseholidays.ie.