10 Things to do in Las Vegas
There is so much more to Las Vegas than just incredible casinos so whether you have never been or have been many times – you're always bound to find new things to do! We've compiled a list of our top 10 things to do in Las Vegas to help you plan for your exciting Las Vegas holiday!
1. TAKE IN THE SIGHTS ON THE HIGH ROLLER
No trip to Las Vegas is complete without a spin on the brand new High Roller! The High Roller is the world's tallest observation wheel and topping out at 550ft, you just know you're going to get the best views of the Las Vegas strip from it! A ride on the High Roller takes 30 minutes and each of the 28 glass enclosed cabins holds up to 40 people.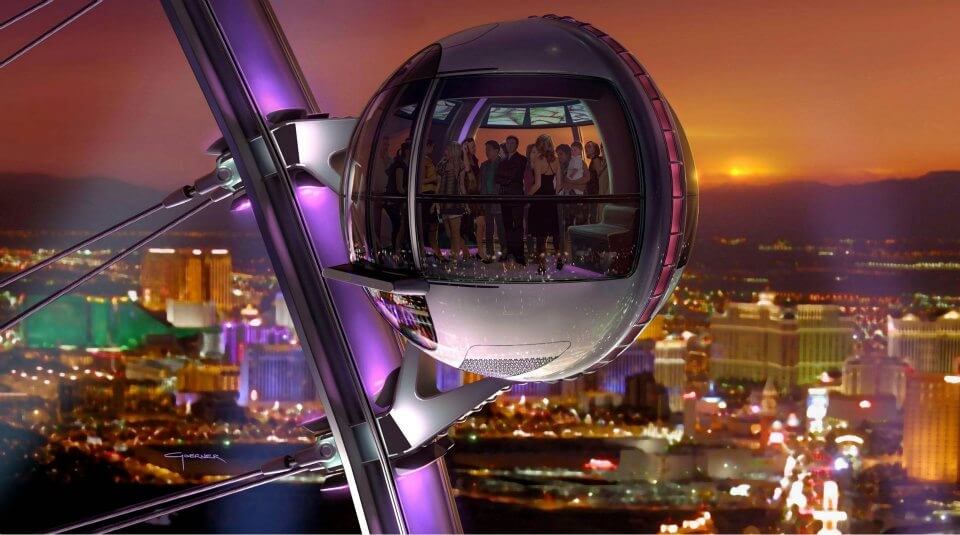 2. EXPLORE THE WORLD FAMOUS GRAND CANYON
Las Vegas is the main gateway for those wanting to visit the incredible Grand Canyon. With tours to suit every budget, a trip to the Grand Canyon from Las Vegas needs to be on your bucket list. Choose from a helicopter ride, a bus tour or why not hit the open road on your own road trip! If you are planning a trip to the Grand Canyon, be sure to wear comfortable walking shoes and don't forget to pack that camera!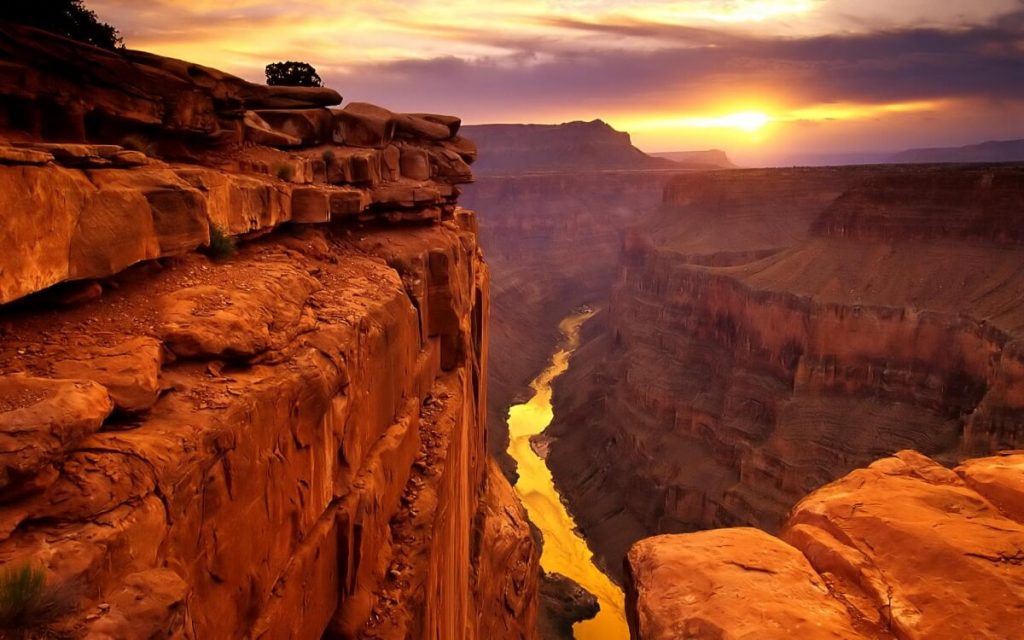 3. ENJOY THE PARTIES ON FREEMONT STREET
Freemont Street was one of the original streets in Las Vegas and today, it is a haven for excellent casinos and spectacular entertainment and shows. Located in Downtown Las Vegas and just a short taxi ride from the Las Vegas strip, Freemont Street offers free nightly shows that feature 12.5 million lights and 550,000 watts of amazing sound! Shows take place nightly from 6pm and run on the hour. If you would like a taste of 'old Las Vegas' and all it's charm, we definitely recommend a trip out to Freemont Street during your Las Vegas holiday!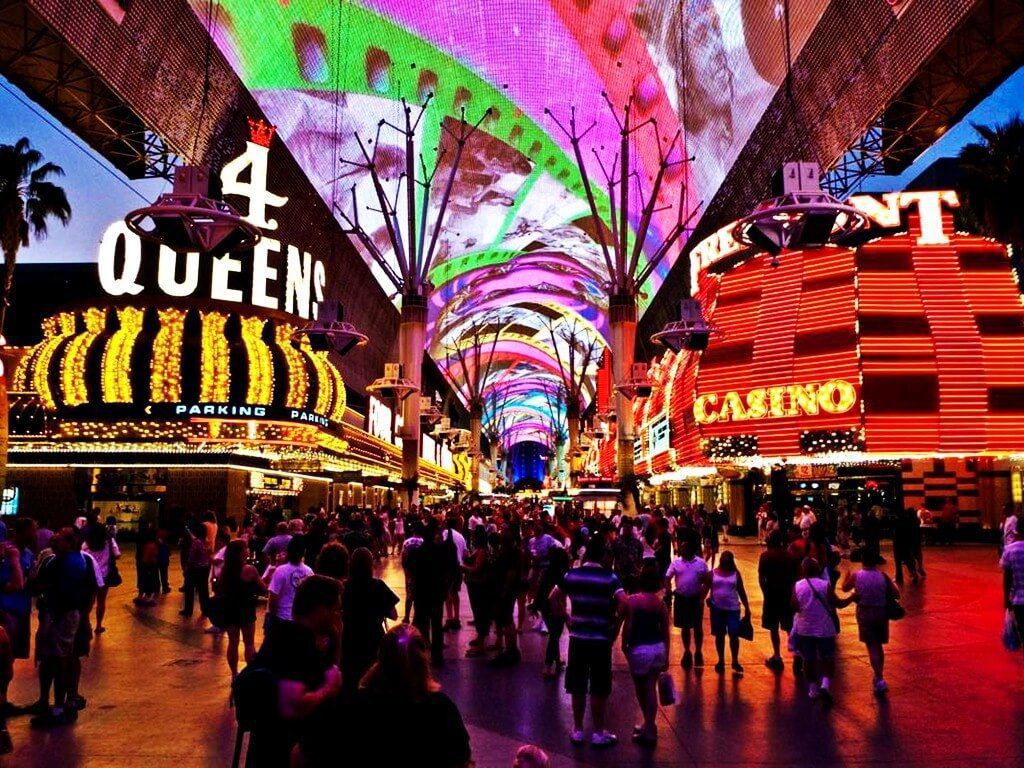 4. WATCH THE BELLAGIO FOUNTAINS DANCE
There's no show quite as iconic as the show that's performed by the Fountains at the Bellagio. The Bellagio Fountains attract visitors from all over the world and once you view this spectacular show, it's easy to see why! While in Las Vegas, watch the mesmerising Bellagio Fountains sway and dance to music. During the day, expect a relaxing show and at night, watch the fountains come to life! We recommend you take in a show during the day and at night as you are sure to enjoy both experiences!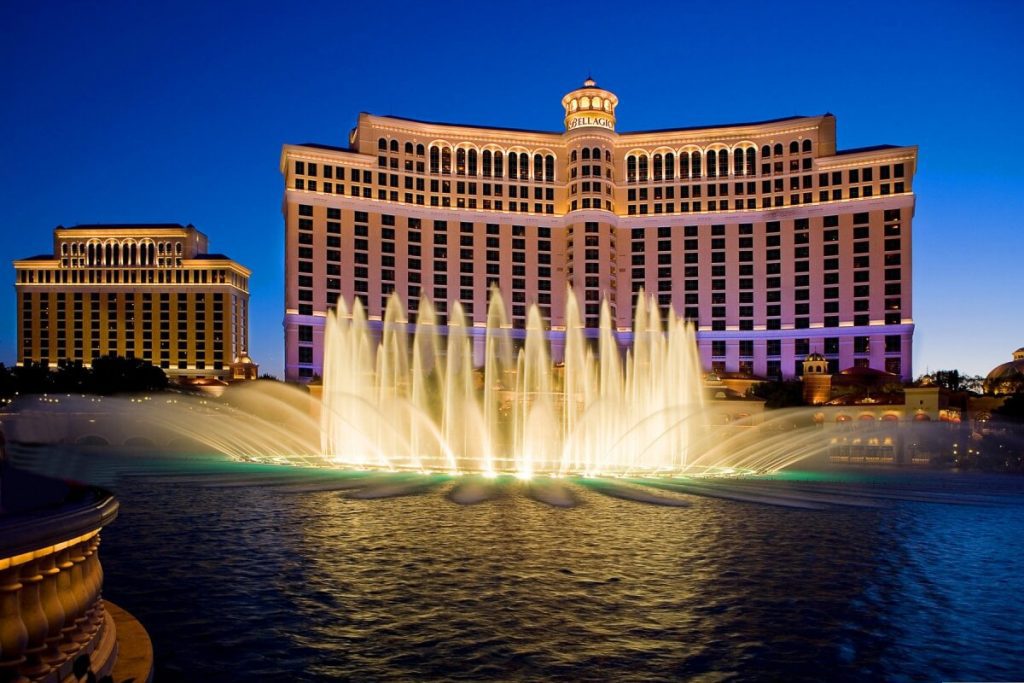 5. VISIT THE HISTORIC NEON MUSEUM
The Neon Museum is a must for any history buff or sign aficionado. Walk through the history of iconic Las Vegas signs which have all been preserved for your enjoyment. The Neon Museum is home to many of the oldest Las Vegas signs and a tour of the Museum makes for a great afternoon out. Tours of the Neon Museum are available seven days a week.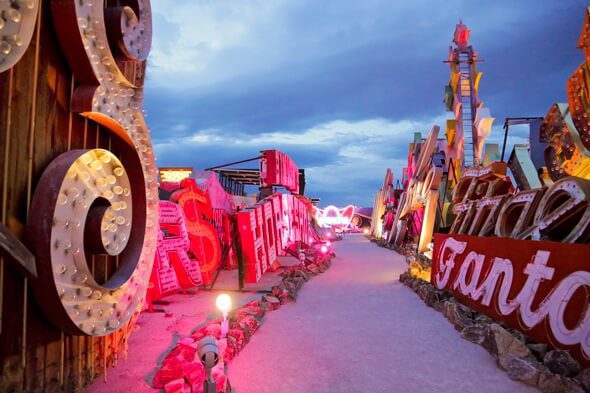 6. SAIL AROUND VENICE ON THE VENETIAN GONDOLAS
Whether you are in Las Vegas with your significant other, your family or a group of friends, no trip to Las Vegas is complete without a romantic boat ride along the Grand Canal of Venice in the Venetian Hotel! Journey beneath balconies and bridges and take in the vibrant Venice all while your gondolier serenades you with a song. The Venetian Gondolas are open to the public so even if you aren't staying at the Venetian you can still enjoy this world famous attraction.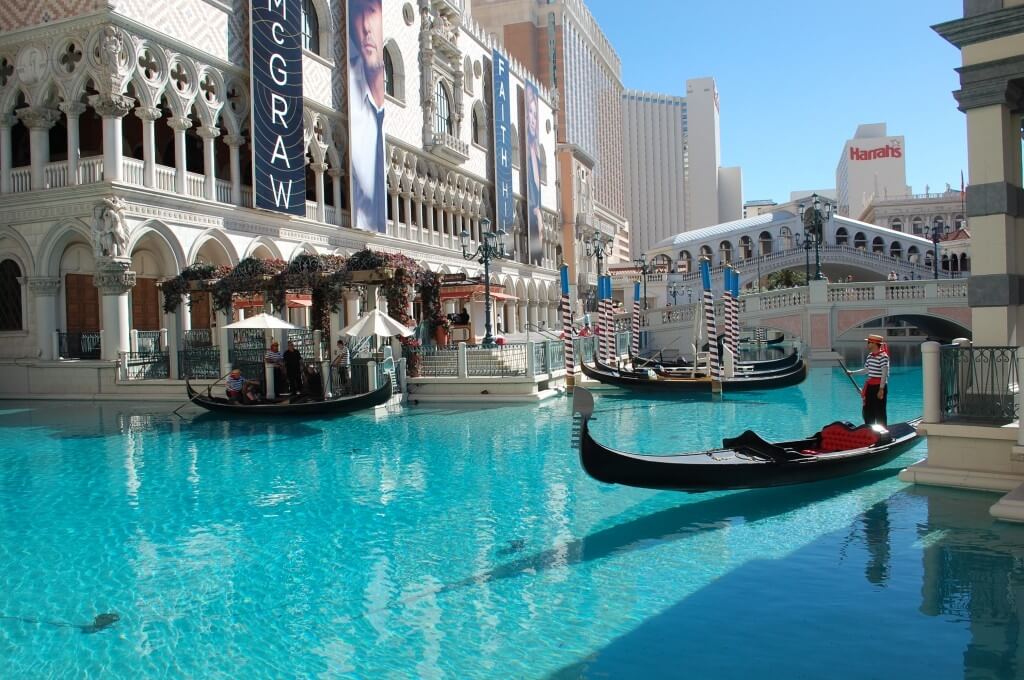 7. TAKE IN A SHOW
No trip to Las Vegas would be complete without taking in an exciting show! Almost every hotel in Las Vegas offers world class shows and performances and so you are sure to find something to enjoy. From Cirque Du Soleil shows to celebrity concerts, there is something for everyone.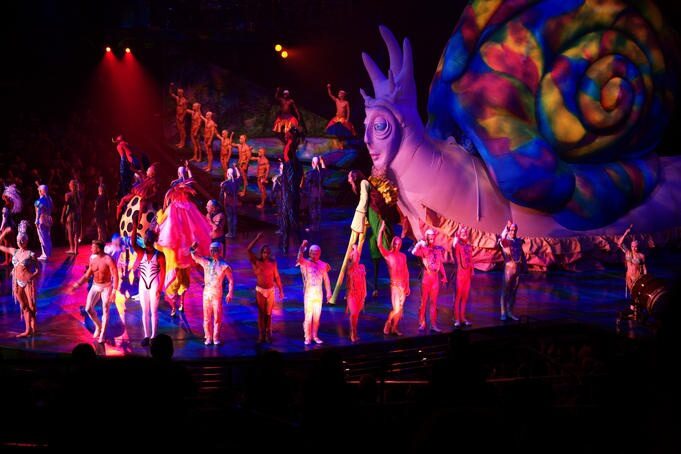 8. TAKE A HOT AIR BALLOON RIDE
What better way to take in the stunning scenery of Las Vegas and it's surroundings than from a once in a lifetime hot air balloon ride. Take off at sunset and head into the sky on an exciting and relaxing journey. Las Vegas Hot Air Balloon rides are a great way to mark a special occasion and bringing a camera with you is a must!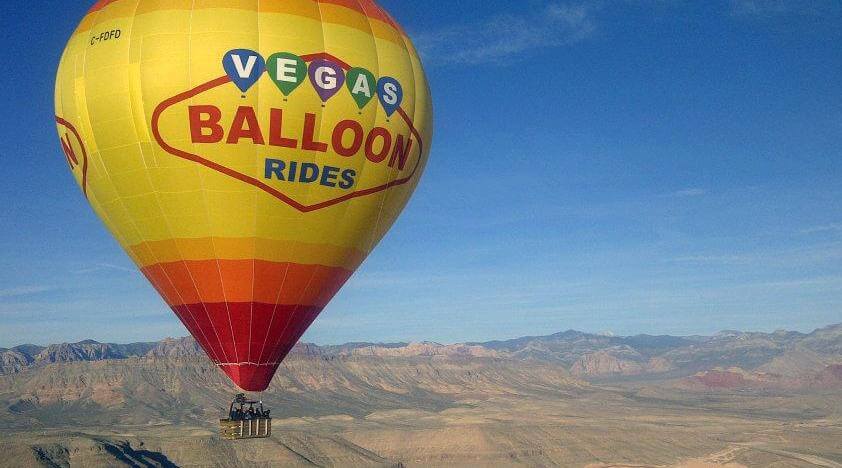 9. SHOP SHOP SHOP
Las Vegas shopping is known for being incredible. With stores and malls to suit every budget you're sure to find yourself spending a dollar or two. Some of our favorite shopping malls include The Forum at Caesars Palace, Fashion Show Mall and the Las Vegas Premium Outlets. With everything from Chanel to Forever 21, you will be spoilt for choice!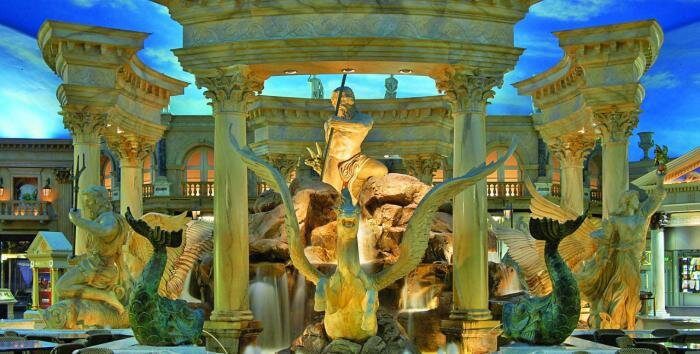 10. TEST YOUR ADRENALINE AT THE STRATOSPHERE HOTEL
Our 10th top thing to do in Las Vegas is for the thrill seekers! If you love to have your adrenaline pumping, a trip to the Stratosphere Hotel in Las Vegas is a must on your trip! Situated on top of this hotel are a series of rides (with some reaching 900ft!) that are perfect for the brave! Sky Jump, Insanity and Big Shot are all rides that are sure to test your limits!….If you dare!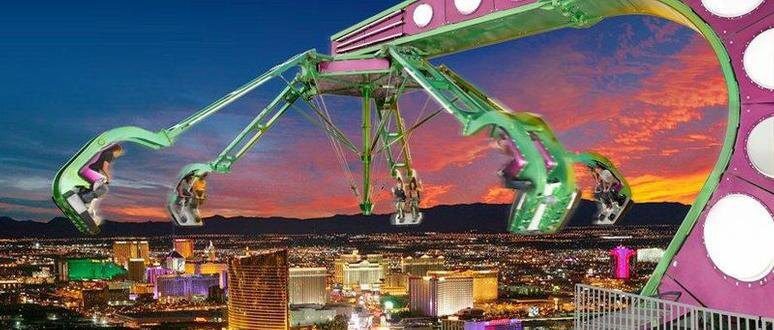 So there you have it, our top 10 things to do in Las Vegas! For more information on Las Vegas Holidays call our team of experts on 01-8173535.