10 things to do in Miami
With the exciting news that Aer Lingus will be offering a direct flight to Miami International Airport from Dublin commencing September this year, we thought there would be no better time to do a bucket list post on Miami! This stylish city, located in Southern Florida is a dream holiday destination and it's perfect to combine with a few nights in Orlando or the Florida Keys. To help you plan a trip to remember, check out our top 10 things to do in Miami.
1. SPEND A DAY ON SOUTH BEACH
We couldn't start a post on Miami's top attractions without having its incredible South Beach taking the first spot. South Beach is a fabulous place to spend a day or two in the sunshine. Whether you're looking to take a dip and cool down or read a book in the sunshine, we recommend you spend some time on the beach. South Beach is also the perfect place to do some celebrity spotting, with many celebrities owning homes and condos in the area.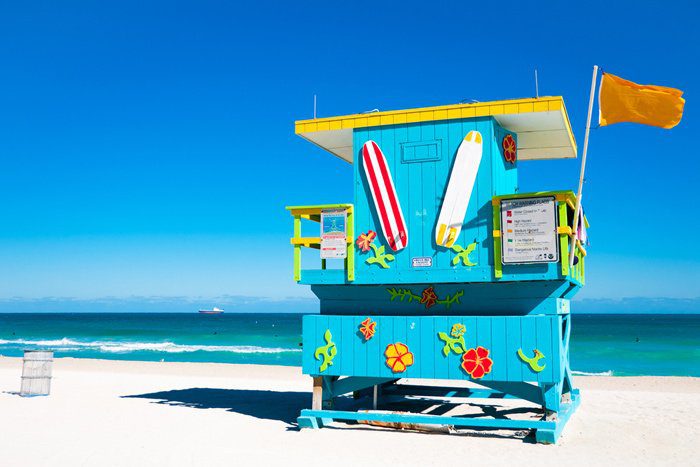 2. TAKE A TRIP TO THE EVERGLADES NATIONAL PARK
The Everglades National Park is just a short drive from the Miami area and it is a must see on your trip. Take a thrilling air-boat ride around Florida's largest swamp and learn of its history, residents and keep an eye peeled for some gators along the way.
3. EAT OUT IN LITTLE HAVANA
Miami has a very strong Cuban influence and Little Havana, as a result is one of the city's most popular neighbourhoods. While there, be sure to try some delicious Cuban food and coffee. You'll also find fantastic art galleries, cigar stores and more in this vibrant neighbourhood.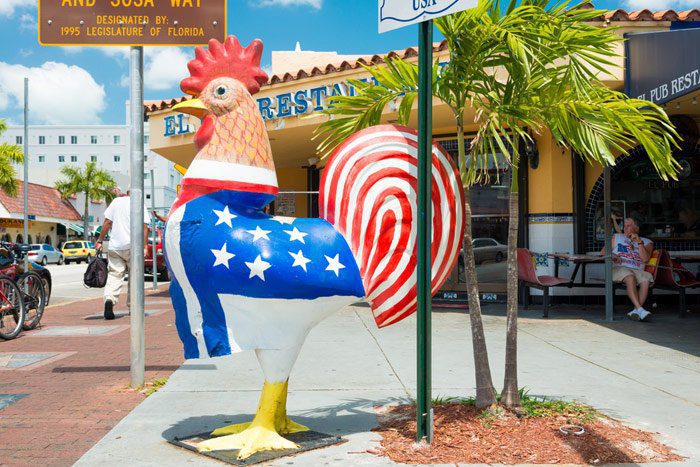 4. TAKE A CRUISE OF THE BAY
Miami is made up of many little islands and a brilliant way to take them all in, is on a relaxing cruise of the Bay. Sit back, relax and enjoy views of the city's skyscrapers, celebrity mansion homes, beach areas and of course cruise ships!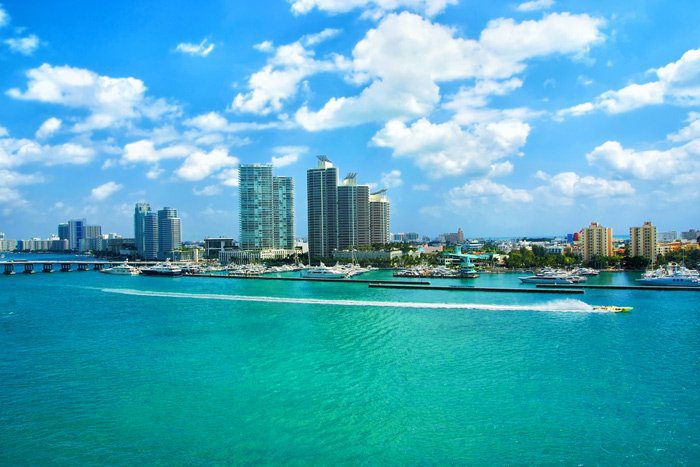 5. TAKE IN HISTORY AT THE FREEDOM TOWER
Located on Biscayne Boulevard, the Freedom Tower is a Miami landmark. Built in 1925, the tower is one of the oldest skyscrapers in the South-East of the USA and its contrast to its now, modern surroundings makes for a picture perfect photograph. The tower received its name from its time in the 1960's, serving as the immigration processing centre for Cubans arriving in the USA. Today, it is a tribute to that era in Cuban / American history.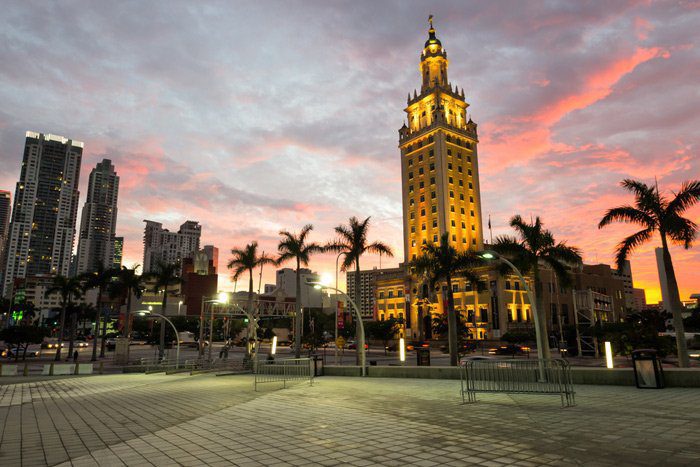 6. TAKE THE KIDS TO JUNGLE ISLAND
If you're visiting Miami with your little ones, we recommend a visit to Jungle Island. Jungle Island is an interactive zoological park where you can interact with some of the world's most amazing species. Stroll through this incredible jungle and see many animals, birds, exhibits and so much more along the way.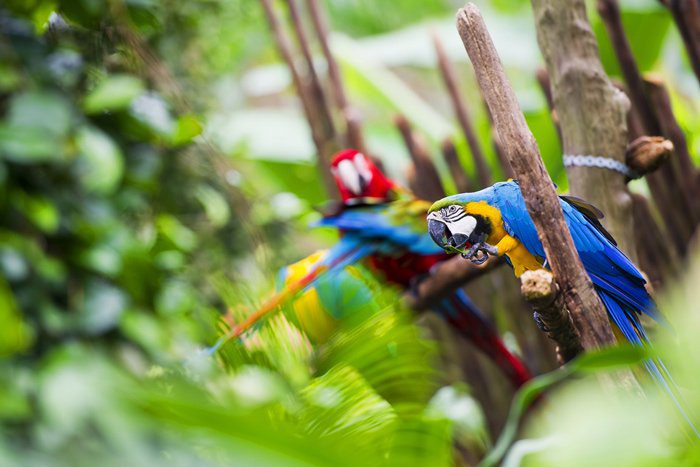 7. TAKE A WALK THROUGH THE ART DECO DISTRICT
Stepping into Miami's Art Deco District is like stepping back into the 1930's and this fantastic area of Miami is home to many pastel painted buildings from the 1930's era. Most of the Art Deco district is located on Ocean Drive, overlooking South Beach so it's not hard to find. In the area you'll also find lots of trendy restaurants and bars to enjoy during the day and once the sun goes down.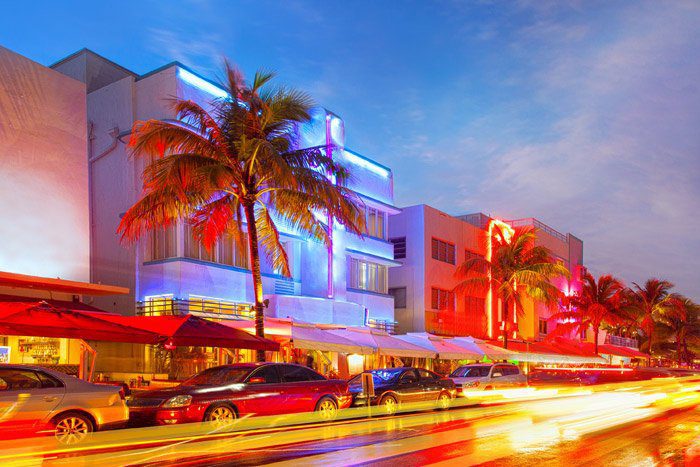 8. TAKE IN A GAME
Miami is home to many major sport teams and while there, why not try and catch a game! Miami Dolphins are the football team, the Florida Panthers are the hockey team, Miami Heat are the basketball team and the Miami Marlins are the baseball team. Miami are very proud of each of their teams and attending a game is a great way to soak up the city's love of sport.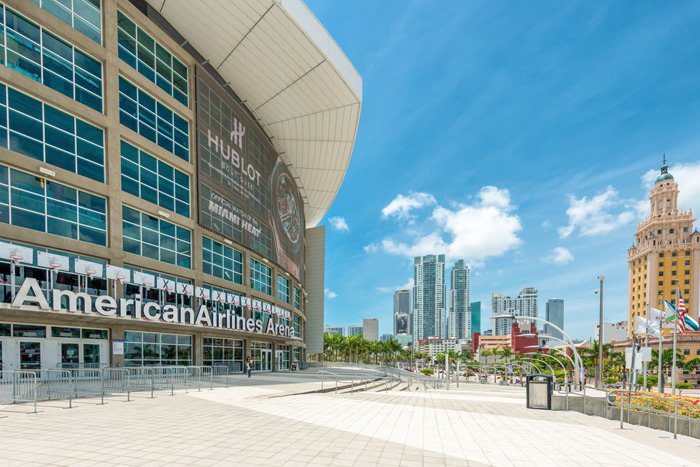 9. HAVE LUNCH IN BAYSIDE MARKETPLACE
Bayside Marketplace is a fabulous area of Miami. This outdoor space is home to over 150 speciality stores, many restaurants and daily entertainment. Its central location, overlooking Miami's waterfront and docks makes it the perfect place to grab a bite to eat and watch the world go by.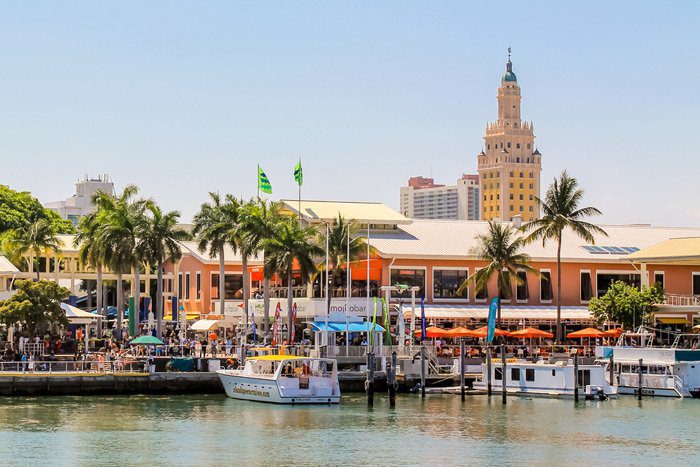 10. SHOP TIL YOU DROP
Miami is a shopper's paradise and with a brilliant mix of high end stores, local boutiques and fantastic outlets, there is something for everyone's budget. If you're looking for a high end, shopping experience we recommend Aventura Mall which is home to Louis Vuitton, Tiffany & Co and many more high end stores. The Dolphin Mall is located near Miami International Airport and this brilliant center features more than 200 stores and restaurants. Other shopping malls and districts include Collins Avenue, Ocean Drive, Dadeland Mall, Bal Harbor Shops and the huge Miami International Mall.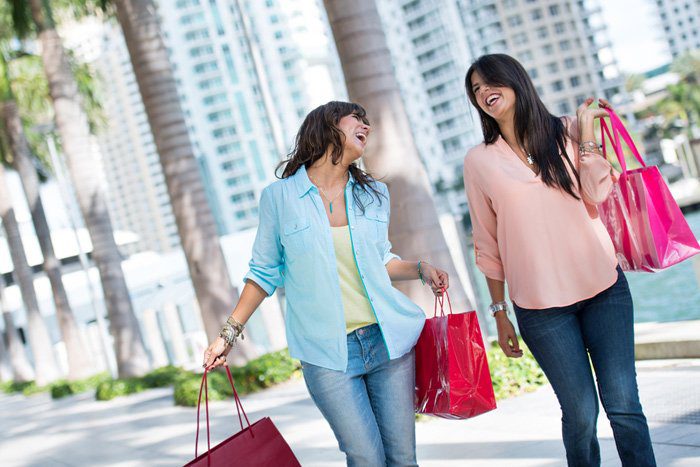 So there you have it, our top 10 things to do in Miami. If you're looking to plan a trip to Miami and you'd like more information, call our travel experts on 01-8173562 or visit our Miami destination page. Miami is the perfect city to combine with a stay in Orlando, a Caribbean cruise or a trip to the Florida Keys and with the new direct Aer Lingus service from Ireland, it's more accessible than ever.