10 things to do in New York City with Kids
New York City has always been a popular destination for shoppers and the like but in recent years, bringing the kids to New York is becoming more popular than ever and many Irish families are seeing the potential of combining it with a stay in Orlando. And although New York is a very busy city, it's very family friendly and easy to get around and explore. To help you plan the trip of a lifetime, we've put together a list of the top 10 things to do in New York City with kids. Check it out!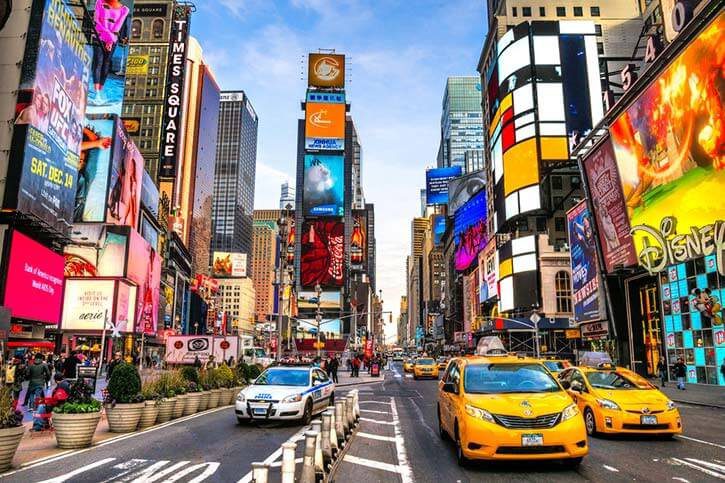 1. TAKE THEM TO THE SKY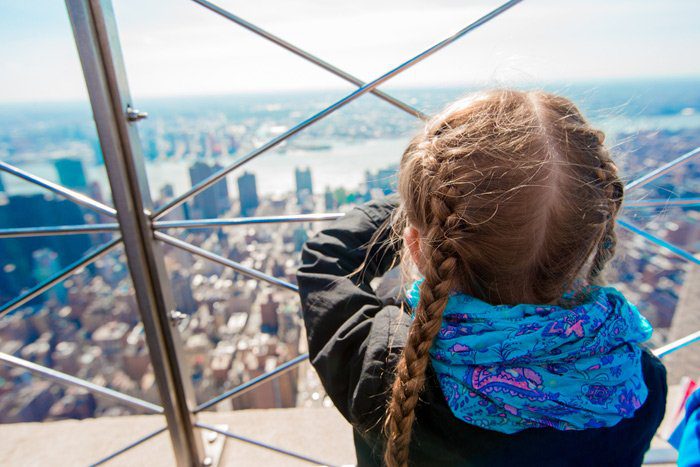 2. TAKE THEM TO A BROADWAY SHOW
There's no denying that there is something truly magical about Broadway shows and New York City has a fantastic selection of family friendly shows year round. Popular shows for families include The Lion King, Aladdin and Matilda and although, they can be pricey to attend, the experience will make it worth every cent. If your kiddies have a favourite, be sure to pre-book your tickets with Tour America before travel to avoid disappointment. Or, if you don't mind which show you see, we recommend waiting until the morning you wish to attend to purchase your tickets as you might get them at a discounted price.
3. TAKE A BOAT RIDE TO THE STATUE OF LIBERTYM
Kids love boats and there is no boat journey as iconic as the one from Manhattan to Liberty Island! Statue of Liberty and Ellis Island cruises are not only a lot of fun, they're educational as well and en-route, you'll be sure to get loads of photographs of your little ones having the best time. If you're travelling on a budget, the Staten Island ferry is free from Manhattan and will also give you incredible views of the skyline and the Statue of Liberty.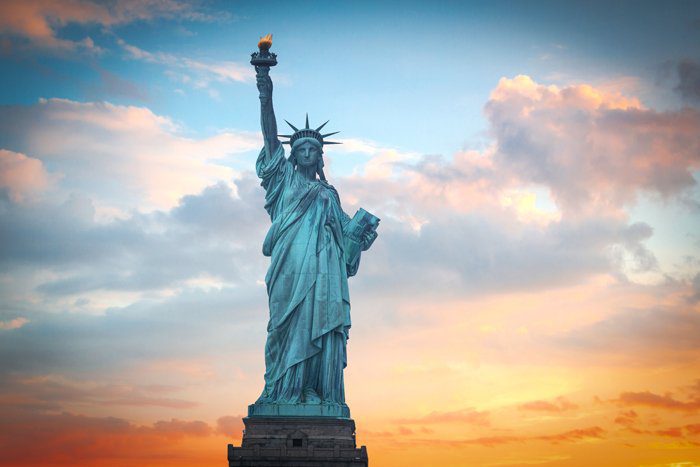 4. TAKE IN A SPORTING EVENT
If your little ones are the sporty type, taking in a fantastic game is a must on your trip! New York City has many famous teams to choose from so there's generally sport on year-round. The New York Yankees are the baseball team, the New York Knicks are the basketball team and the New York Rangers are the ice-hockey team and when you're all checked in to your hotel, why not ask your concierge about any games that might be on while you're in the city. The atmosphere is always incredible at the events and attending a game will give the whole family the perfect New Yorker experience.
5. VISIT THE BRONX ZOO
A visit to the Bronx Zoo is a must for any family visiting New York City. The largest zoo in the USA, the Bronx Zoo is home to 4,000 animals. You can also witness many feedings throughout the park at different times of the day including lions feeding and penguin feeding. How exciting!
6. TAKE THEM SHOPPING
6. TAKE THEM SHOPPING
Shopping in New York City isn't just for adults. New York is home to many fantastic brands and stores that cater for the little ones as well. Aside from some incredible outlets and shops throughout Times Square and Midtown Manhattan, why not take the little ones into a world of magic in the incredible Disney Store, located in the heart of Times Square. And, if they're a fan of LEGO, a visit to the incredible LEGO store on 5th Avenue is also a must.
7. VISIT THE AMERICAN MUSEUM OF NATURAL HISTORY
New York is a mecca for museums but one of our favourites for the whole family to enjoy is the American Museum of Natural History. This museum features many exciting exhibitions including exhibitions on space, crocodiles and our favourite, dinosaurs! The Discovery Room is also a must do where families can go behind the scenes and really delve into the world of science and so much more. The kids will also recognise this famous museum from the hit movie Night at the Museum!
8. EMBRACE THE HOLIDAY SEASONS
New York knows how to celebrate holidays and if you can plan your visit around one of them, you'll get to experience fantastic celebrations. In the Spring, NYC is famous for its incredible St Patrick's Day Parade, in the Fall, be sure to visit on Thanksgiving and take the little ones to the famous Macy's Parade. And in the Winter, embrace the magic of Christmas! Visit the Rockefeller tree, as seen in Home Alone 2, check out Macy's fantastic window displays or why not take the family ice-skating!
Ice-skating in New York City is a dream and if you're visiting with your family during the winter months, we definitely recommend you throw on the skates and give it a go! The most popular ice-rinks for families include the Rockefeller ice-rink and the Central Park ice-rink, both of which have an air of magic to them during the festive season.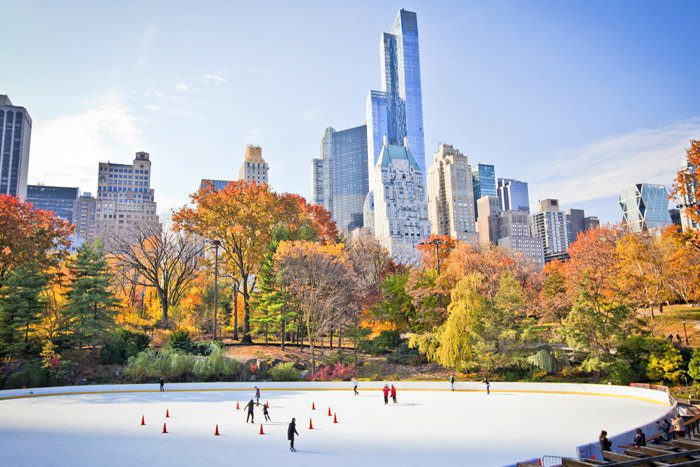 9. VISIT THE NEW YORK AQUARIUM
Located in Brooklyn, the New York Aquarium is the oldest running aquarium in the United States and its the perfect place to spend an afternoon. Enjoy feeding sessions, a 4-D theatre experience and get up close and personal with sea life from all over the world.
10. VISIT NINTENDO WORLD
If your little ones are gaming fanatics, a visit to the world-famous Nintendo World is a must on your visit and in this fantastic flagship store, you will get the opportunity to experience everything Nintendo! The store also holds events throughout the year so be sure to keep an eye on their website before you travel. And you never know, you might just get to meet Mario on your visit!
So there you have it, 10 things to do in New York City with kids! If you're planning a trip for your family to Orlando or another US destination, why not add on a few days in the Big Apple to your itinerary. For more information on family holidays to New York, call our travel experts on 01-8173562 or visit our New York destination page.