10 Things to Do in New York City
New York City is like no where else in the world. The second you step foot on the streets of Manhattan it just takes you in and it's hard not to become mesmerised. Whether you've never been or whether you've been a few times, there is always something new and exciting to see and do on your trip. We've compiled a list of our top 10 things to do in New York City to help you plan your exciting New York Holiday!
1. ENJOY CENTRAL PARK
Central Park is located in the centre of Manhattan and it spans a whopping 843 acres of the island. Central Park is a stunning urban park that has something for everyone, whether you want to relax and have a picnic or cycle and explore the busy trails. Central Park is also home to some of the most spectacular New York skyline scenery and it also has many famous lakes, green areas, bridges and an ice skating rink! It also has one of the best settings for lunch at The Boathouse. The great thing about Central Park is that it's stunning all year round, so no matter what season you are visiting in, Central Park will have you in awe.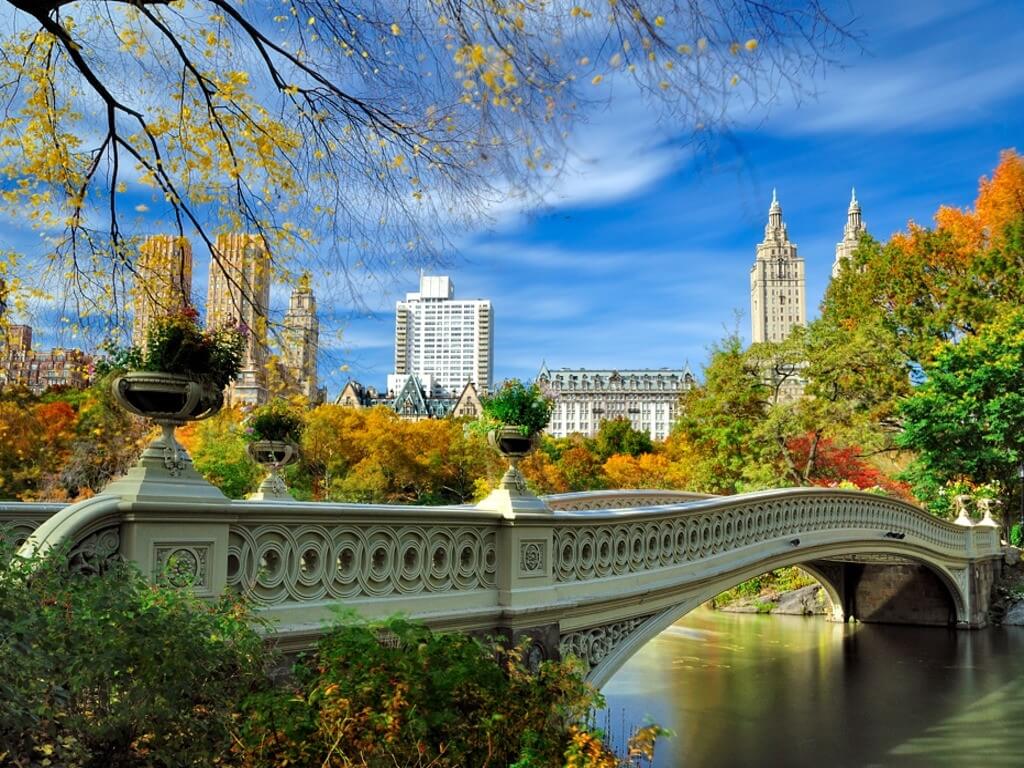 2. HEAD UP TO THE HIGH LINE!
A relatively new attraction to New York City, the High Line is an abandoned stretch of elevated railroad track that has been transformed into an urban park area like no other! Located in Chelsea and Hell's Kitchen, a stroll or even a picnic on the High Line is a fantastic way to spend a few New York hours. Don't forget your camera if you do visit the High Line, there are plenty of opportunities for some amazing New York selfies!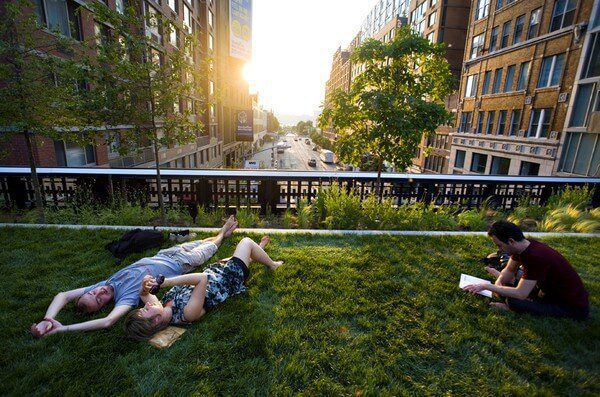 3. ENJOY THE VIEWS FROM THE ONE WORLD OBSERVATORY
One of the most special things about New York City is it's fantastic skyline and there is no better view than the one from the brand new One World Observatory. Take in New York's endless skyscrapers, waterways, bridges and islands from the top of the One World Trade Center, a view that you can only dream of! The One World Trade Center is currently the tallest building in the western hemisphere, so you know the view is gonna be amazing!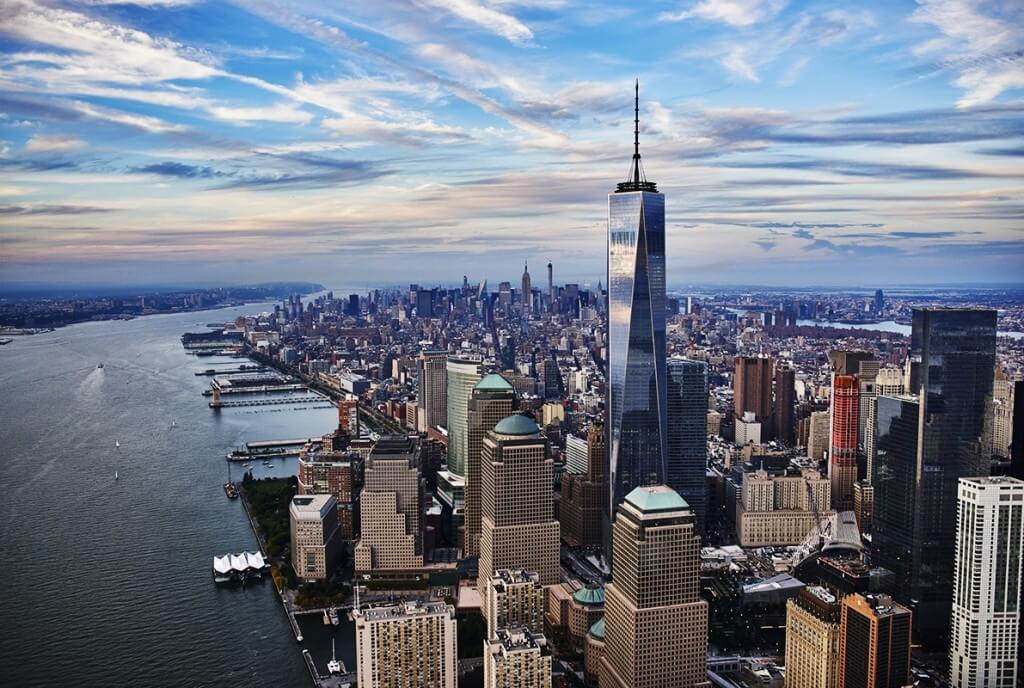 4. EXPLORE THE MUSEUMS
New York City is home to many world class museums and they are a must on your visit. The Museum Mile is made up of some of the top museums in the world and it's a great place to start. Some of our favorite New York museums include; The Metropolitan Museum of Art, the Guggenheim Museum and the Museum of Modern Art. There are dozens more as well but visiting these three would be a great place to start!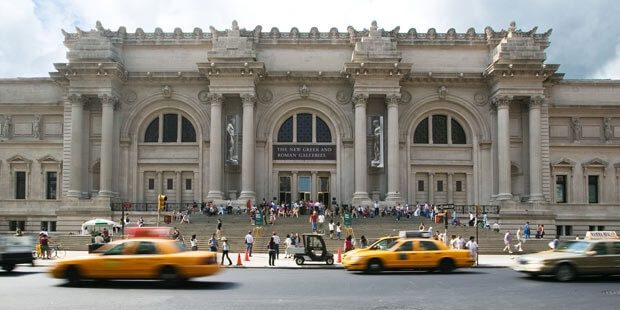 5. TAKE A STATUE OF LIBERTY / ELLIS ISLAND TOUR
The Statue of Liberty is probably New York's most recognised icon and attraction and no trip to the Big Apple is complete without a trip out to Liberty Island. The boat ride on the way will give you incredible views of the Manhattan skyline and Liberty Island itself is a really beautiful place for a stroll. The second stop on a Statue of Liberty Tour is Ellis Island and we really recommend you get off and experience this fascinating island. Ellis Island was the main gateway into the United States for millions of immigrants between the years of 1892 and 1954 and it's just a magnificent fascinating historic island.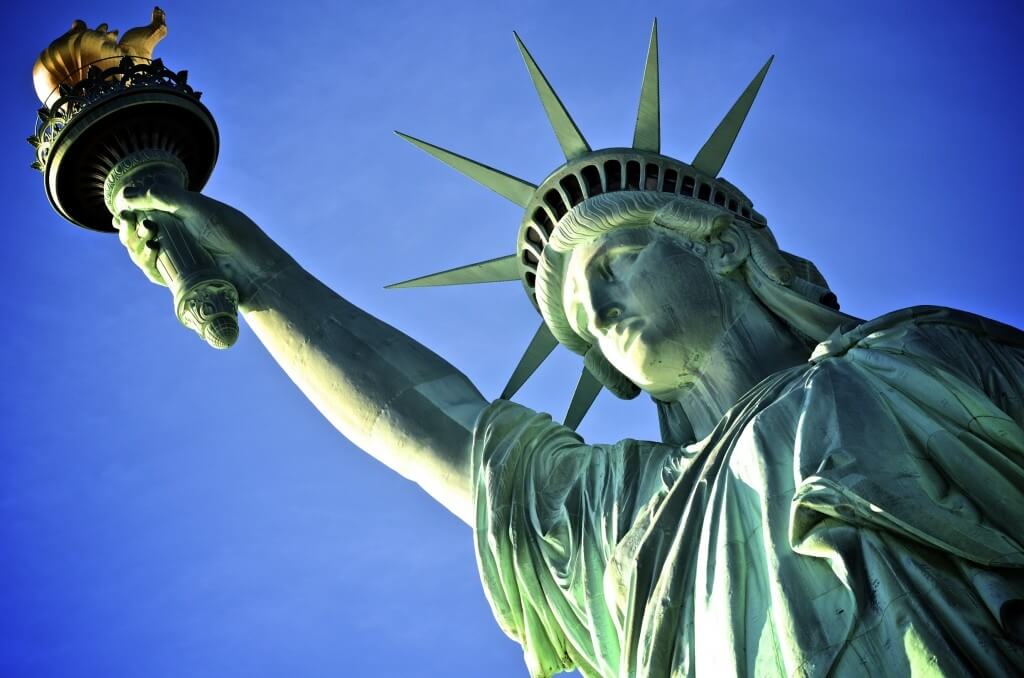 6. TAKE IN A GAME
New York City has many excellent sports teams and if you want to enjoy the New York experience like a local, why not take in a game! In the winter months, catch a New York Rangers hockey game at Madison Square Gardens or in the summer months, catch a New York Yankees baseball game at Yankee Stadium. New York is also home to the New York Knicks, so if a basketball game is on your bucket list, why not tick it off! Madison Square Gardens and Yankee Stadium both offer stadium tours as well which are a lot of fun!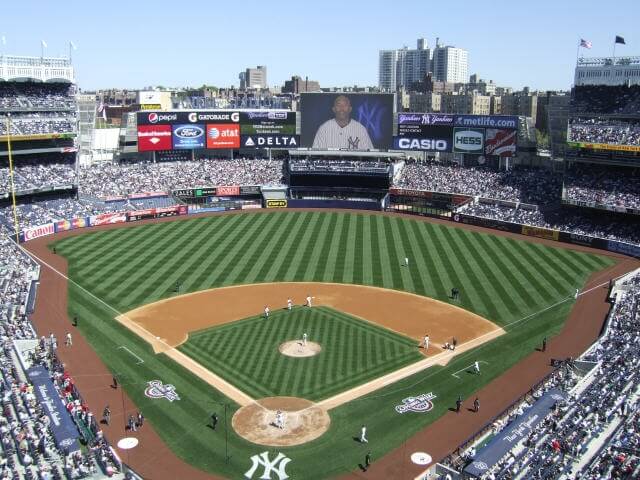 7. CROSS THE BROOKLYN BRIDGE
The Brooklyn Bridge is probably the most famous of the New York bridges and crossing it into the Borough of Brooklyn is a must on your trip. Whether you choose to cross it yourself or take public transport, do try get some photograph's as the views are amazing from it.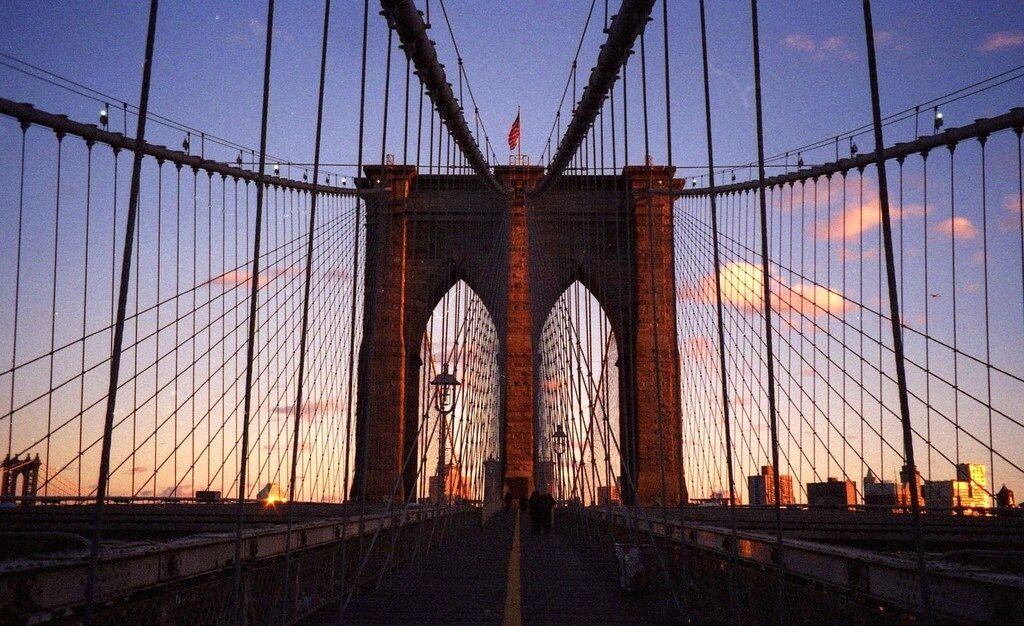 8. TAKE THE STATEN ISLAND FERRY
If you are doing New York on a budget and you want to take in the views but at no cost, we recommend you take the Staten Island ferry! This ferry runs from Manhattan all day and it is totally free! Crossing over to Staten Island on it gives you incredible views of the Statue of Liberty and the Manhattan skyline.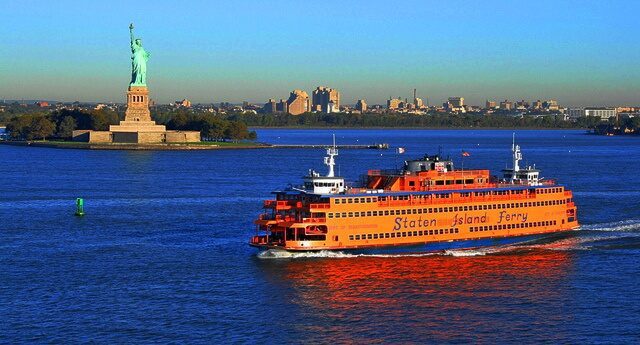 9. BE AMAZED IN TIMES SQUARE
Times Square is the lively heart of Manhattan. Packed with Broadway theaters, street performers, excellent shopping and of course it's many bright lights, it's a fantastic place to visit at any hour of the day! Many of the Midtown hotels are located around the Times Square area so you'll never be too far away. Catch a show, take a selfie or hail a cab – it's all fun when it's done in Times Square!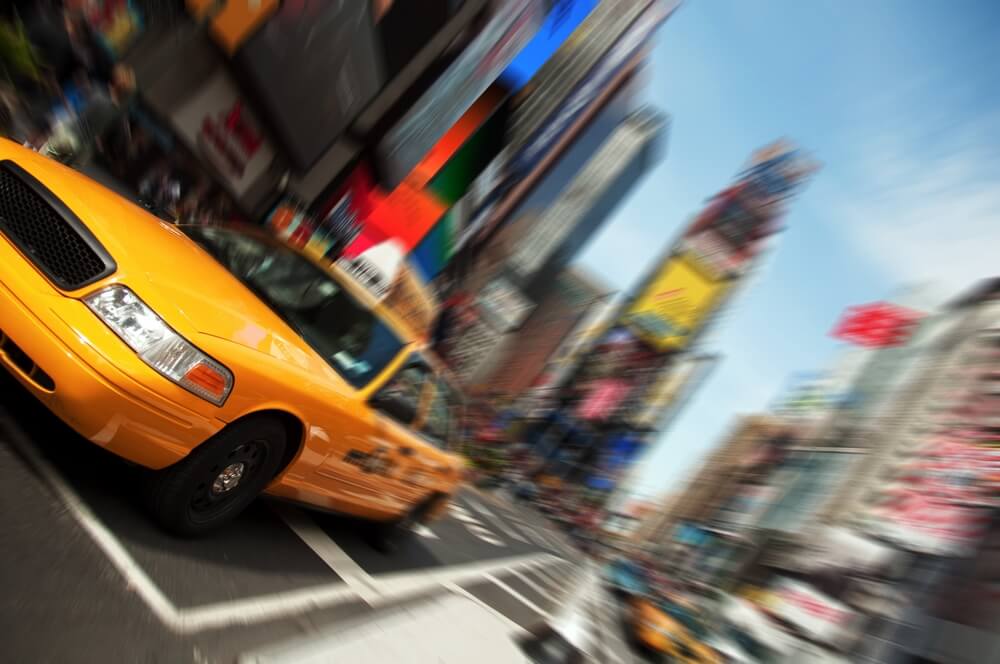 10. SHOP, SHOP SHOP!
We couldn't write a blog post on New York City and not mention one of its key attractions – shopping! New York City is a shopper's paradise and it has stores and malls to suit every budget. From the luxury stores on Fifth Avenue to the high street stores on 34th Street and Times Square, Manhattan has plenty to offer. Jersey Gardens and Woodbury Common are the two world famous New York outlets and a day trip (or five!) out to them is a must! New York City is also home to Macy's, Bloomingdale's and so many more iconic department stores. Our advice? Bring an empty suitcase!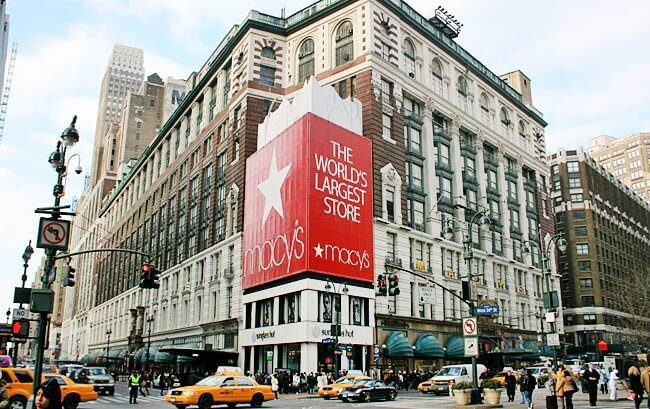 New York City is fascinating, exciting and ever-changing so no matter how many times you've been, you'll always find something new and wonderful to explore. For more information on booking a New York holiday contact Kathleen, our New York expert on 01-8173540 / korourke@touramerica.ie