10 Things to do in Orlando
Whether you've just booked your Orlando holiday package or if you are just thinking about an Orlando holiday, you have to pre-plan how you will spend your time while there before you travel. There is so much to see and do in Orlando so to help you plan, we've made a list of ten of the best things to do in Orlando that will ensure you have the time of your life!
1. EXPERIENCE THE MAGIC OF WALT DISNEY WORLD
No trip to Orlando is complete without a trip to Walt Disney World. While there, explore Disney's four theme parks and two waters and meet your favourite Disney childhood characters along the way! Magic Kingdom is the place to start at and a walk down Main St USA is sure to bring out the magic in your heart! While in Disney make sure to sample all the exciting rides, catch a show, watch a parade and take in one of the incredible fireworks displays.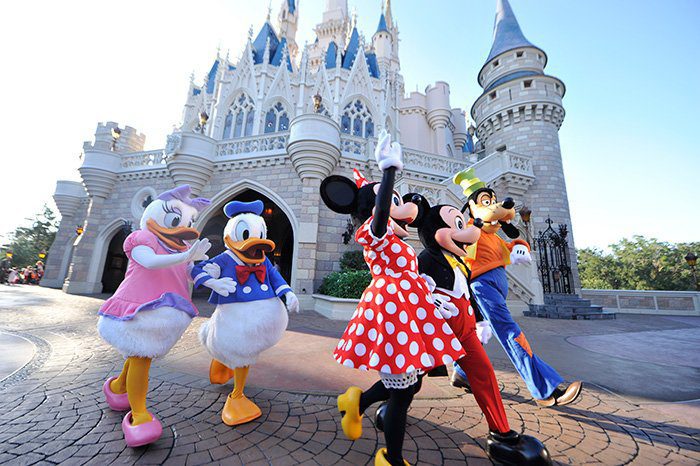 2. GO TO UNIVERSAL STUDIOS ORLANDO
With over 25 amazing rides and attractions across two incredible theme parks, Universal Orlando Resort is a must! Join Kevin, Stuart and Bob on the 3-D Despicable Me Minion Mayhem ride or watch Optimus Prime as he takes on the Decepticons on TRANSFORMERS: The Ride-3D!
While in Universal Orlando visiting The Wizarding World of Harry Potter is a must as well! Visit Diagon Alley and and enter the dungeons beneath Gringott's Bank on the brand new ride Harry Potter and the Escape from Gringotts. You can also take a ride on the Hogwarts Express between King's Cross Station in Universal Studios and Hogsmeade Station in Universal's Islands of Adventure! Universal Studios and Islands of Adventure are jam packed with exciting rides, attractions and shows and trust us, it needs to be on your Orlando bucket list!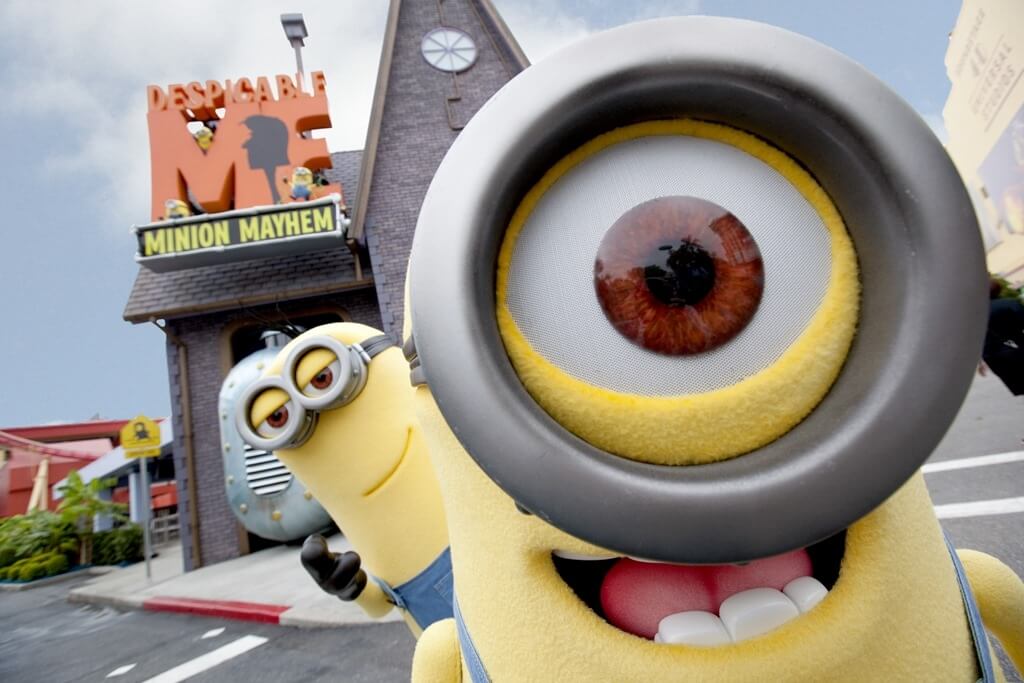 3. IFLY ORLANDO INDOOR SKYDIVING
Have you ever wanted to do a skydive but don't want to actually jump out of a plane? Get a true free fall experience at IFLY Orlando Indoor Skydiving! With their excellent wall to wall vertical wind tunnel you get to feel what it's like to fly! Located just off International Drive, near Wet 'n Wild Orlando, this is a fantastic attraction that is a must for those adrenaline seekers!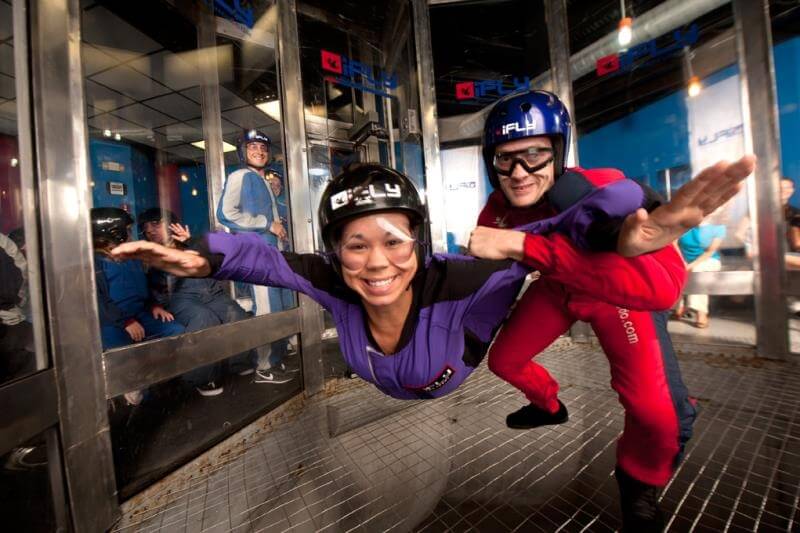 4. VISIT THE GIRAFFE RANCH
Have you ever wanted to get up close with a giraffe? Well not only can you meet a giraffe at Giraffe Ranch, you can also feed them! Located just an hour and 15 minutes car ride from International Drive, Giraffe Ranch is spread over 47 acres and boasts a collection of animals such as zebras, ostriches, warthogs, pygmy hippopotami, and large herds of deer and antelope, which you can get up close to on the safari rides. A visit to Giraffe Ranch is a great alternative to a day in the parks so if you have hired a car for your trip, it's worth the spin out to!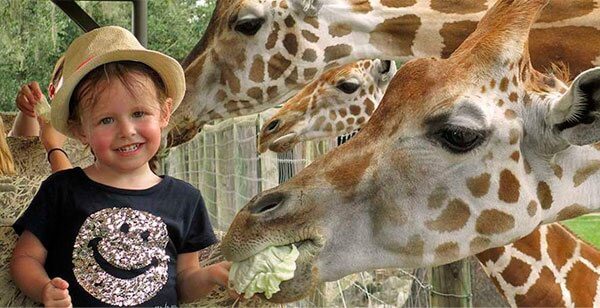 5. TAKE A HOT AIR BALLOON RIDE
Experience a view of Orlando like no other on a hot air balloon ride. Start the morning by helping to set up the balloon with your co-passengers then watch the cars and buildings around you shrink to the size of toys as you gracefully float into the skies! Experience a view of the sunrise like you never have before and enjoy your flight over the beautiful Orlando countryside, a trip that takes in surrounding lakes, woods and swamplands. An Orlando Balloon ride is the perfect way to mark a special occasion such as a wedding, birthday or anniversary!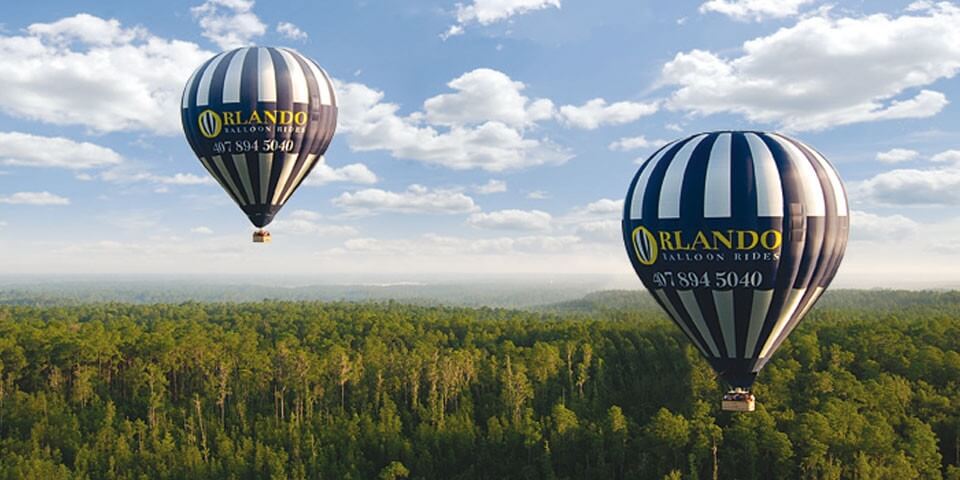 6. CSI: THE EXPERIENCE
Have you ever wanted to be a forensic scientist after watching Grissom and his team solve a murder? If you are a CSI fan, then a trip to CSI: The Experience is a must for your Orlando holiday! Put your detective skills to work as you use scientific inquiry to find, process and prioritise evidence to figure out how the crime in question happened. Will you solve the case?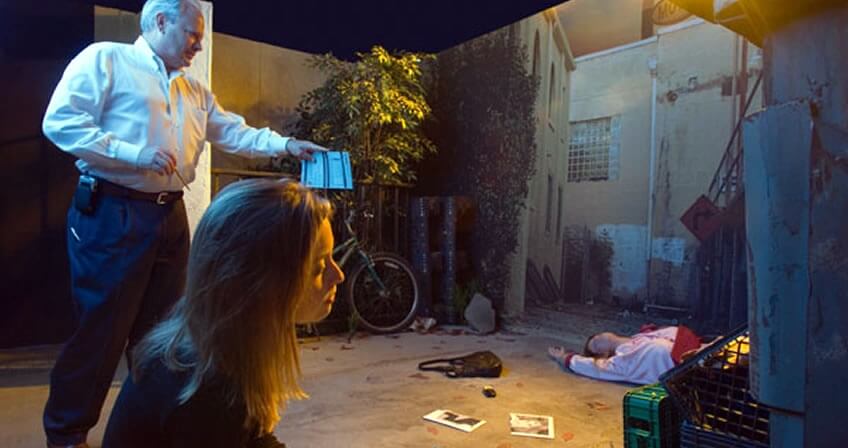 7. HAVE YOUR MIND BLOWN AT WONDERWORKS
On a rainy day in Orlando why not head to WonderWorks to get some edu-tainment! While there, experience a 5.3 earthquake at Earthquake Cafe, enter the hurricane shack to experience a category 1 hurricane and test your brain power, your imagination and your love of fun! WonderWorks which is located on International Drive is perfect for an afternoon of fun.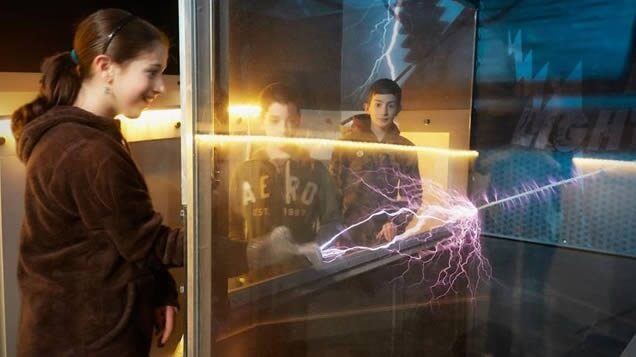 8. TAKE AN AIRBOAT RIDE
Experience the world famous Florida swamps on an airboat ride and get close to nature as you glide through canals teeming with wildlife such as exotic birds, turtles and alligators! With unique rides such as sunset tours, night expeditions, and swamp excursions, both Boggy Creek Airboat Rides and Wild Florida are a must for your Orlando holiday itinerary. Wild Florida also offer buggy tours and animal encounters where you can meet exotic birds, reptiles and even a two toed sloth. Wild Florida is approximately one hour from International Drive and Boggy Creek is approximately 45 minutes away.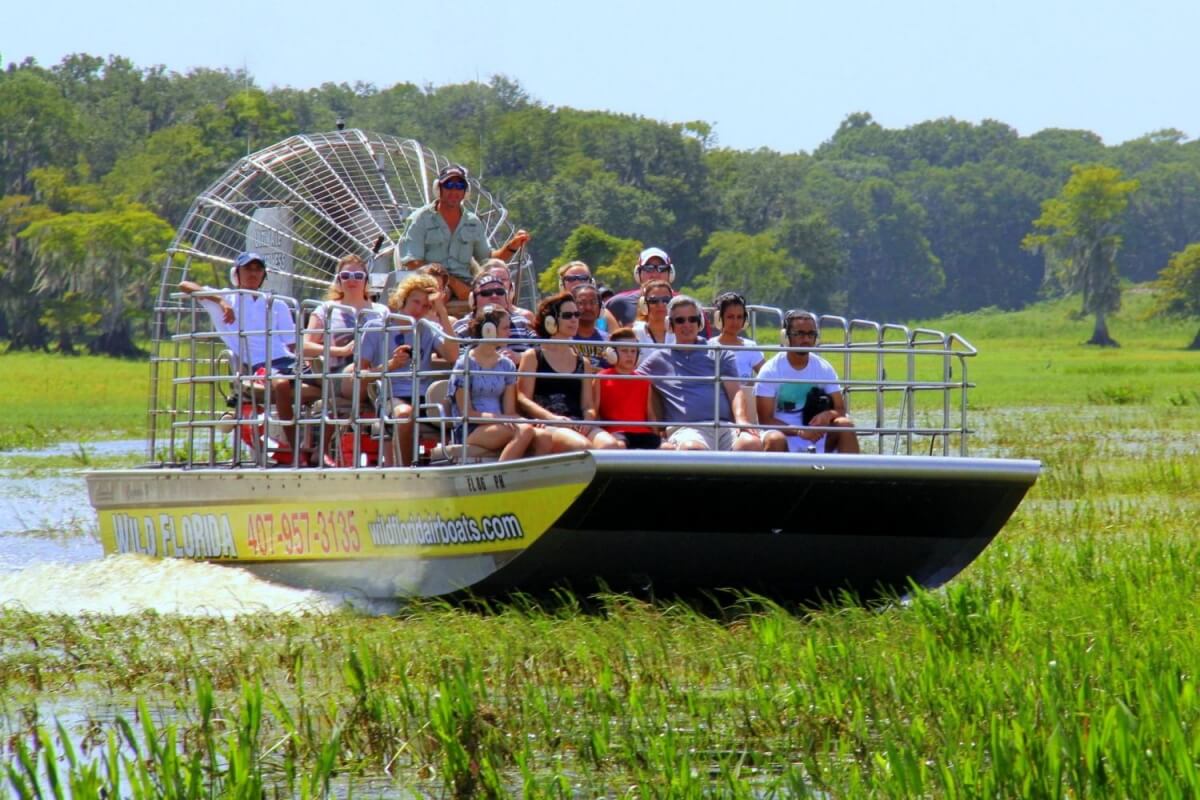 9. KENNEDY SPACE CENTRE
Treat your children, and your inner child, and meet some astronauts at Kennedy Space Centre on Florida's east coast, under an hour's drive east from International Drive. Get a tour of a control room, have lunch with an astronaut, get in a rocket launch simulator and feel what it's like to be propelled into the stars, or even watch an actual rocket launch. With many more activities, such as astronaut training, and Explorers To Mars: Astronauts wanted, a day at Kennedy Space Centre is a must for you and your family.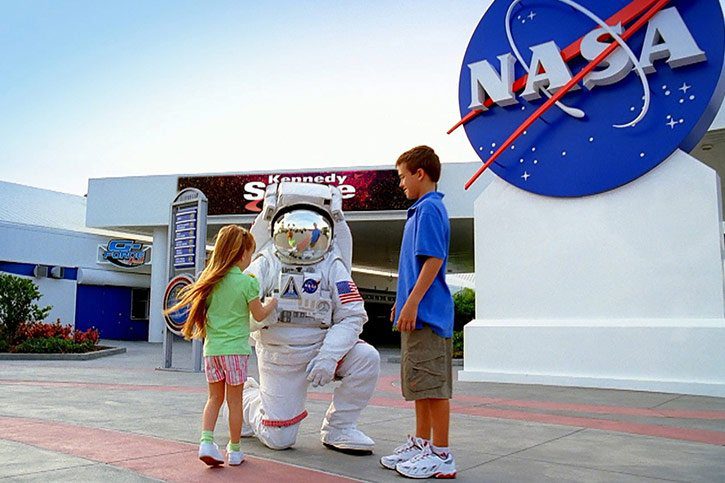 10. SHOPPING!
While in Orlando, you must take advantage of Orlando's many malls and outlets and grab a few bargains! A trip to the Florida Mall is a must! Here you can find stores such as Apple, Zara, Macy's, M&M's World and Disney. The Florida Mall also boasts 23 restaurants so you will also be spoilt for choice during your mid shopping trip lunch.The Mall at Millenia is a more upmarket mall that boasts 150 stores from the finest brands like Louis Vuitton, Gucci, Prada and Cartier. Orlando Premium Outlets are also a must!! Treat yourself to clothing from Armani, Burberry, Hugo Boss, Nike, Prada, Michael Kors and Ralph Lauren and all at outlet prices!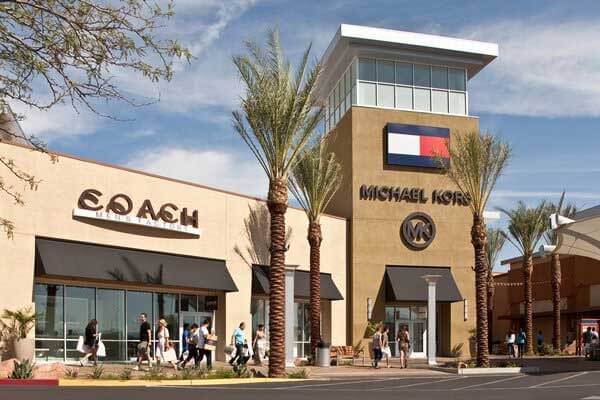 We hoped you enjoyed our suggestions on fun things to do in Orlando! If you haven't booked your holiday yet, give our Dublin office a call on 01-8173535, or our Cork office on 021-2429222. Alternatively, for more information on Orlando holidays visit https://www.touramerica.ie/destination/orlando-holidays