10 things to pack in your Hand Luggage
When you're travelling on a long-haul flight it's good to be prepared and your hand luggage plays a massive part in this. Automatically you are going to think of the essentials such as your passport, travel documents and your phone, but what about all of the other things which are essential to a comfortable flight?
Most flights to the USA from Ireland allow you to bring a small carry on suitcase / bag on your flight along with your handbag or backpack, meaning you can easily bring some additional items that will better your journey. Here's our list of the 10 things to pack in your hand luggage.
1. PHONE CHARGER / TRAVEL ADAPTOR
Although you might not intend to use your phone in the air, it's always a good idea to carry your phone charger with you in case of an emergency. Sometimes flights get delayed and you may end up running down your battery quicker than you expected. With that in mind, we also recommend you pack your travel adaptor in case you are delayed in a foreign country. If you have your phone charger and adaptor at hand, it's two less things to worry about on a long-haul journey.
2. BOTTLE OF WATER
Buying a bottle of water after airport security is a must for your long-haul journey. Not only are flights dehydrating, they are hard on your skin as well and drinking water will keep every part of you feeling hydrated for your flight. Airlines do offer water throughout the flight but it's not nearly enough and it's always wise to have a bottle on hand. You'll also be glad of your water on arrival to your destination if you have a long car journey ahead.
If you're flying from Dublin Airport, keep an eye out for the Honesty Water stalls. These are bottles of water that you can take from a display without going into a shop and they cost just €1 each.
3. SPARE OUTFIT OF CLOTHES
Although it doesn't happen often, sometimes luggage may be late arriving at your destination and it's always best to be prepared for this scenario. We recommend you pack an extra outfit in your hand luggage as well as some clean underwear on the off chance that your bags don't arrive with you.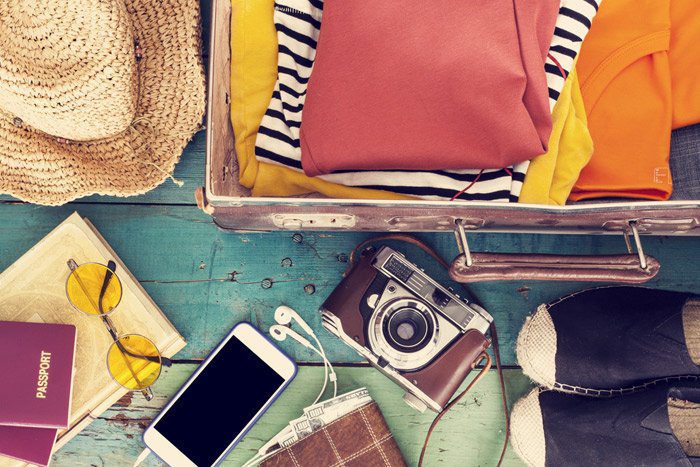 4. EAR PLUGS
Ear plugs are fantastic for flying and they work wonders when it comes to stopping your ears from popping during takeoff and landing. They also help with noise reduction on the aircraft.
5. WIPES / VASELINE / MOISTURISER
Flying really dries out our skin and to protect it from the high altitude, we recommend you carry a pack of face wipes, a pot of Vaseline and a moisturiser. If your skin feels fresh and rejuvenated, you will feel better during your journey. Its also important to remember that airlines have a 100ml limit on liquids so be sure that your products don't weigh more.
6. ENTERTAINMENT FOR THE KIDS
If you're taking the family on a long-haul flight to Orlando or another US destination, it's always good to have your entertainment ready. Flying long-haul can be hard on kids and having entertainment at hand for them will make their flying experience more pleasant. Why not fill up your iPad full of movies or bring some colouring books. Once the kids are happy, your flight will also become more relaxed and easy.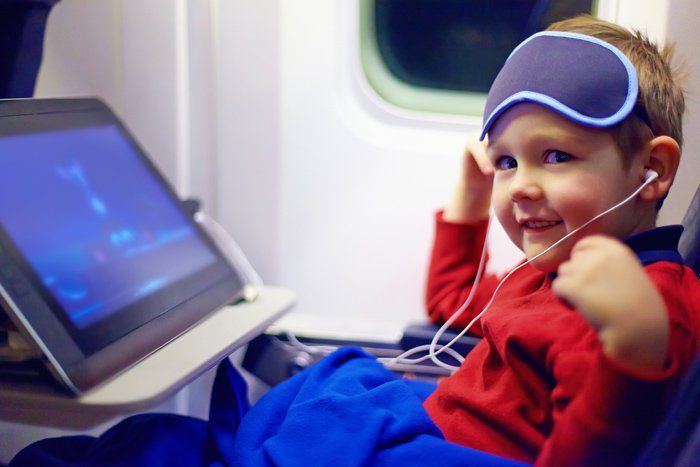 7. PEN
This might sound like a small thing but we always recommend you carry a pen when travelling. More often than not, you will need to fill out a customs form or visa form on your flight and you'll need a pen to do so.
8. EXTRA LAYERS
Air-planes can get really chilly and if you want a comfier flight, keep warm by packing an extra pair of socks, a cardigan or a scarf. You might be glad of them!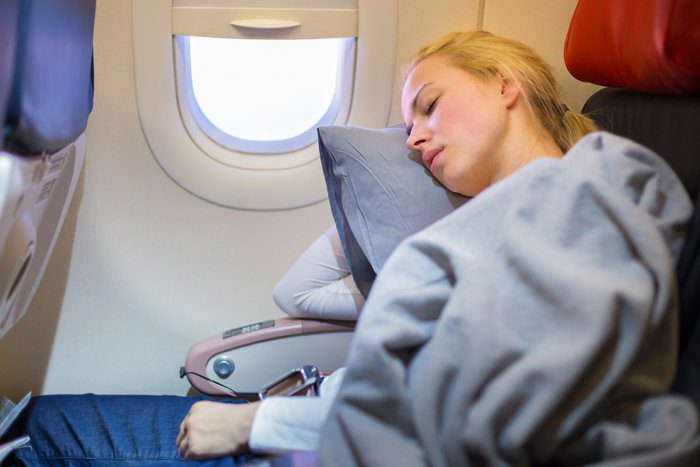 9. SNACKS
Many long-haul airlines will provide regular meals and snacks throughout your journey but it's always good to be prepared, especially if travelling with children. Packing a couple of snacks for your journey will result in a fuller, happier flight! Your tummy will thank you later.
We also recommend that you bring some mints or hard-boiled sweets to suck on during takeoff and landing. These will help your ears and can stop them from popping and becoming blocked.
10. TOOTHBRUSH / TOOTHPASTE
Getting off a long-haul flight can leave you feeling groggy and exhausted but if you have your toothpaste and brush at hand, you can experience an instant refresh and uplift! This is something more and more people are doing and it's a lovely way to freshen up on arrival at your destination. Be sure your toothpaste is 100mls or less or it won't make it past security.
Packing hand luggage can be tough but it's also a fantastic, complimentary option on long-haul journeys that you should take advantage of. We hope you got some pointers from this post and if you'd like more information on booking your next holiday, contact our team of travel experts on 01-8173562.