10 Things You Can Expect on a Celebrity Cruise
Celebrity Cruises offers guests a luxury holiday experience that will change perceptions of what it's like to go on a cruise holiday. From one acre of fresh grass on the top deck to specialty restaurants, personalised service and seamless ship to shore experiences with breathtaking world wide destinations, Celebrity Cruises will take your holiday to the next level. If you have already booked or are still thinking of booking a Celebrity Cruise cruise, we've put together a list of the ten things you can expect on a Celebrity Cruise
1. EXPERIENCE SOME OF THE WORLD'S MOST FAMOUS EVENTS
Signature Event Sailings are one of the most unique experiences offered by a cruise line today, and Celebrity Cruises offer experiences that cannot be rivalled. If you desire to be immersed in different world events, look no further than Celebrity Cruises. From being the heart of the action to feeling like a VIP, Celebrity's Signature Event Sailings are a must.
While on board, you'll be entertained, educated, and engaged with unique shows, speakers, and activities inspired by the itinerary of the event and once in port, you can take in some of the World's most popular events such as Mardi Gras in New Orleans, Carnaval in Brazil and 4th of July in Boston. Each event is as amazing as the next and these sailings are the perfect way to create unforgettable memories.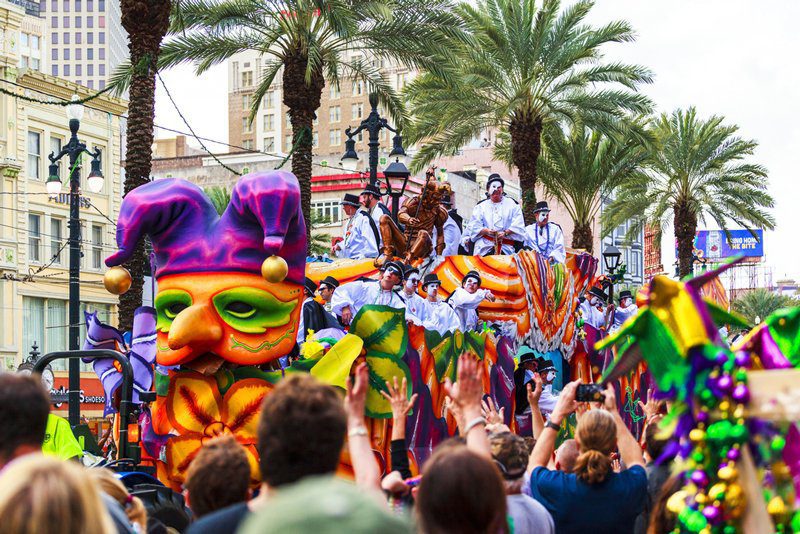 2. INCREDIBLE DINING EXPERIENCES
A Celebrity Cruise is a foodie's heaven! From sushi masterpieces to rustic Italian dishes there is something for all tastes. There are plenty of options on board from the complimentary dining that is included in the cost of your cruise, or why not try one of the speciality restaurants. The Italian-inspired Tuscan Grille and the French-infused Murano are must do's! Celebrity Cruises also has one of the largest wine collections at sea with over 400 bottles to choose from and with a sommelier, on hand you'll have to perfect glass to suit every meal.
3. A SERVICE THAT IS ALL ABOUT YOU
Celebrity Cruises pride themselves on a personalised service for every guest. With nearly one member of staff for every two guests, you can expect a service that will exceed all your exceptions! It's the little things that make a Celebrity Cruise Holiday different such as the helpful crew greeting you by name or your favourite dessert appearing after dinner, you'll be so spoilt throughout the duration of your holiday! If you're thinking of cruising in Suite Class, some of the suites even come with your own personal butler! Now service doesn't get much better than that!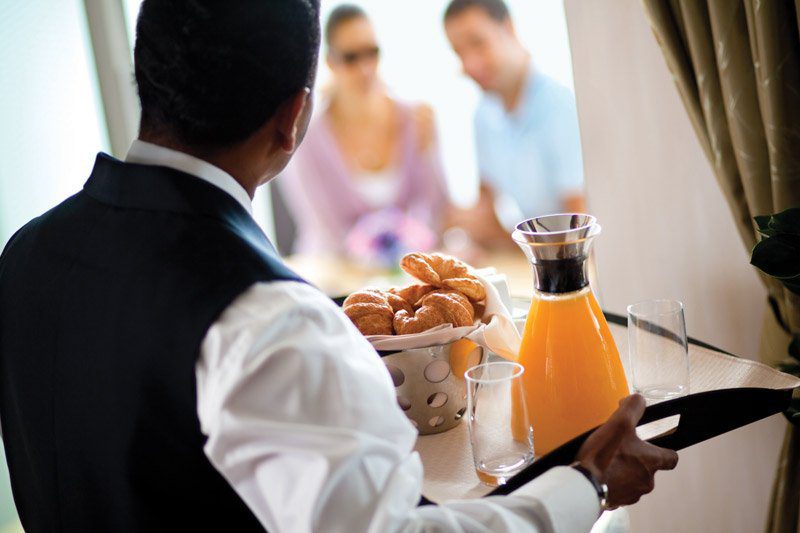 4. THE LAWN CLUB
The Lawn Club located on the top-deck of the Solstice Class ships is one of kind! Perfect for picnics and relaxing, it allows passengers the luxury of being barefoot on a half-acre of real grass, in the middle of the ocean! So when the weather is fine, lounge on the grass and enjoy a picnic, or you could opt for a game of boules or croquet, before kicking back with some live musical entertainment just as night falls.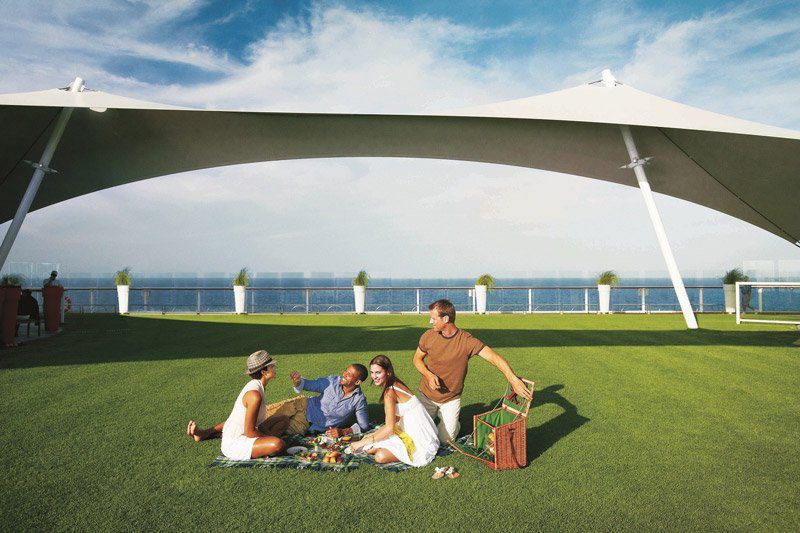 5. IMMERSIVE SHORE EXCURSIONS
Pre-booked shore excursions allow you to explore extraordinary sights and hidden gems at each port of call. Celebrity Cruises offer over 3,000 tours for every kind of explorer and with meticulously curated packages, fully customizable private adventures and so much more, there is something for everyone to enjoy. From gliding in a hot air balloon over breathtaking landscapes to driving a Ferrari in the French Riviera or exploring the Amalfi coast by private boat, shore excursions are the perfect way to see the World's most amazing destinations.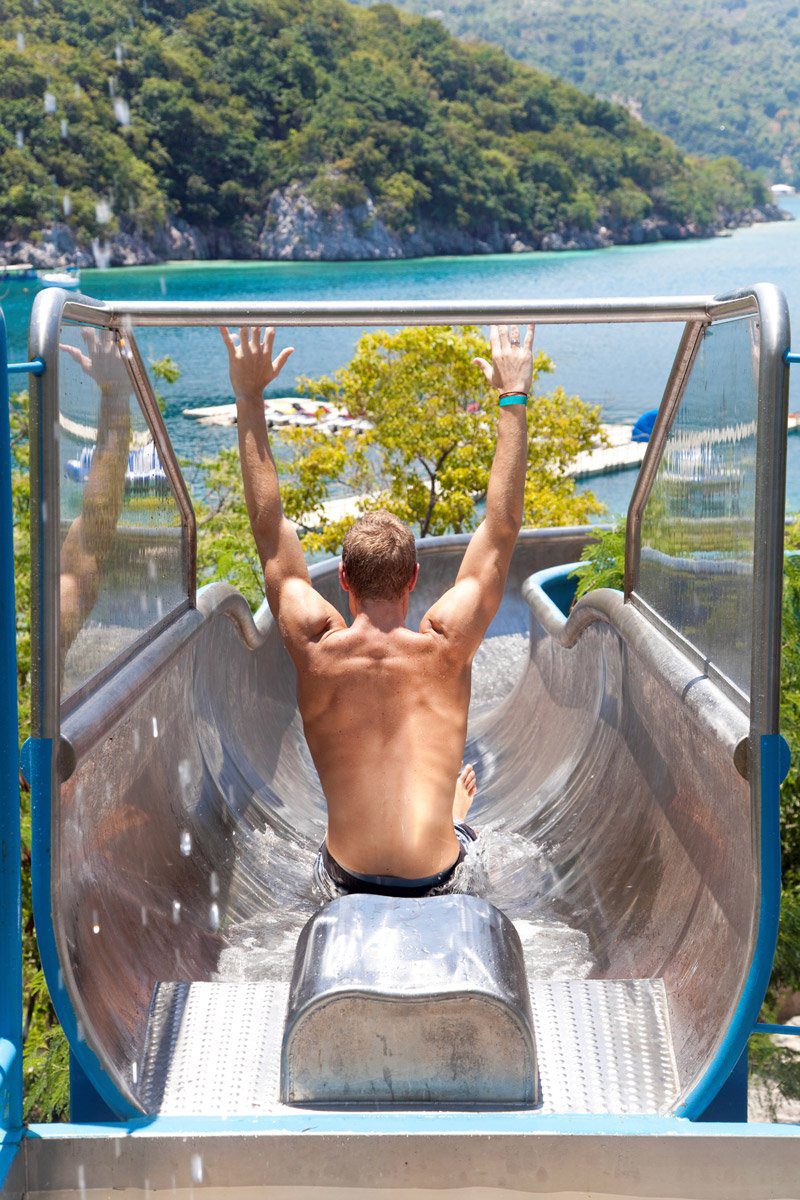 6. THE CELEBRITY ILOUNGE
Celebrity Cruise have created a unique approach to the standard Internet lounge. Celebrity iLounge is the first internet lounge at sea with Authorized Apple Specialist's. At the iLounge, guests can take a class, check their emails, surf the web, or print their boarding passes. Certified staff are on hand to help you master the latest applications and to help you learn how to get the most from tech devices, like the iPhone, iPad, and MacBook Pro—and, if you like, you can even purchase some of these items on your cruise!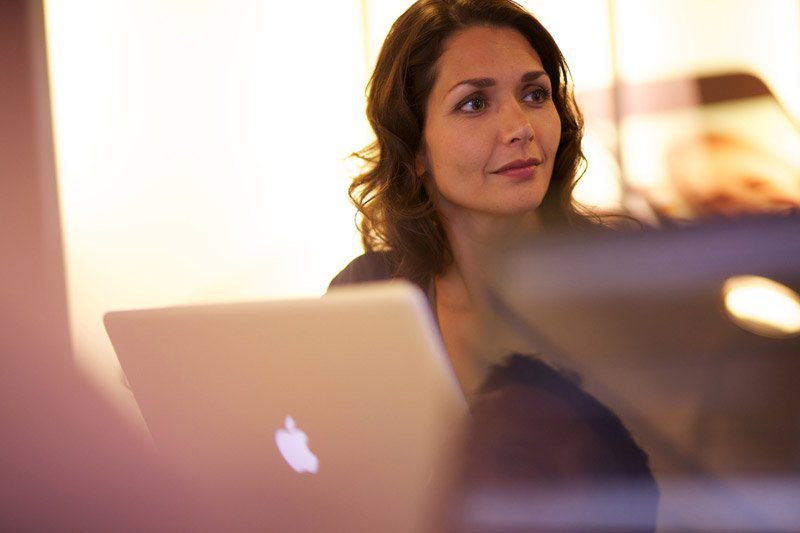 7. WORLD-CLASS ENTERTAINMENT
The Main Theatre on each Celebrity Cruise is the heart of the entertainment. With a packed schedule, filled with groundbreaking productions, there is always something to suit your mood. From circus shows to music concerts, each cruise will leave you in awe and, if you're looking for something a bit different and are sailing on a ship that offers the Hot Glass Show, we really recommend you check it out! This incredible show gives you the chance to watch talented artists share the mesmerising art of glass-blowing, in the country club-style setting of the Lawn Club.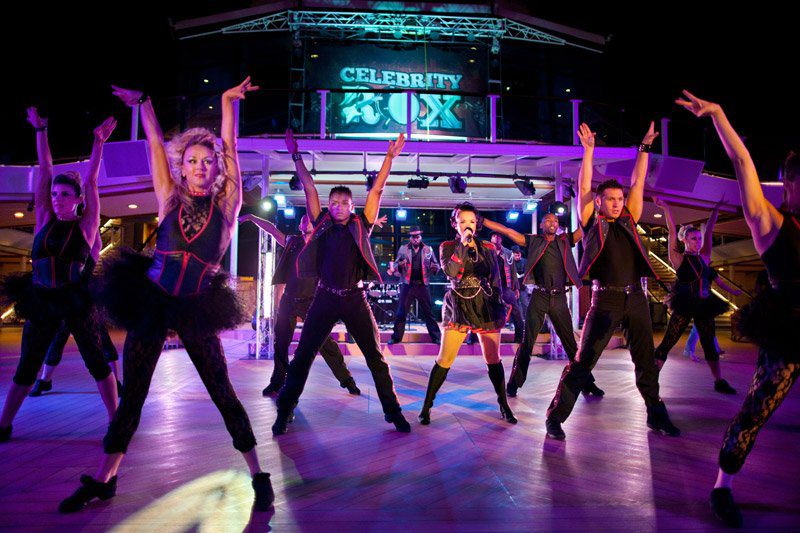 8. UNWIND IN THE LUXURY CANYON RANCH SPA
Is there anything better than relaxing while at sea? Celebrity Cruises have created the perfect spa experience with the Award – Winning Canyon Ranch. Canyon Ranch is a world leader in healthy living and with Celebrity Cruises, they offer guests the largest Spa Club experience at sea. With more than 20 Celebrity Signature Treatments, featuring energising facials and restorative hot stone massages, you're sure to feel well rested and relaxed while on board.
9. SAILING IN SUITE CLASS?
If you're lucky enough to be staying in Suite Class, prepare to experience the ultimate in modern luxury accommodation. With one-of-a-kind Signature and Reflection Suites, which are exclusive to Celebrity Reflection, as well as luxurious Sky, Celebrity, Royal and Penthouse Suites, these extra special cruising experience will holiday to the next level of luxury.
One of the main advantages of being a top tier, Suite Class guest is that you will have your own personal butler! Your butler will be there on hand to take care of your every need while on board, and not only that, you'll get to enjoy your own private restaurant Luminae, your own exclusive lounge, Michael's Club and loads of other amenities.
10.REVOLUTIONARY NEW FEATURES ON THE CELEBRITY EDGE
Celebrity Edge is Celebrity Cruises newest ship and it is a ship that has changed the cruising world. One of the most exciting features is the move-able deck, the Magic Carpet. Located on the outside of the ship, the Magic Carpet will glide up and down and in its different positions with loads of different functions from specialty restaurant to making dismemberment even easier for guests. Eden is another must see venue on Celebrity Edge. Eden aims to create a transformative atmosphere that creates relaxed mornings, playful afternoons and exciting evenings, so you'll always have a good time. You can also expect to see upgraded suites that are sure to showcase the epitome of luxury.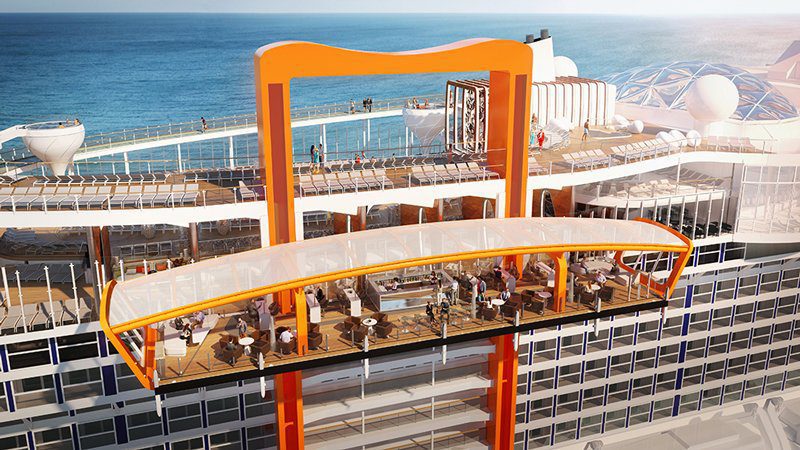 A world of luxury awaits when you book a cruise with Celebrity Cruises, and once you travel with them, it will be hard to think of any other holiday. If you're thinking of taking your first cruise with Celebrity Cruises or for more information, you can speak to our Award Winning Cruise Experts now on 01-8173562.