10 Things You Can Only Do On A MSC Cruise
MSC Cruises have so many unique onboard activities for you to try across their amazing fleet of ships. From incredible Cirque de Soleil shows to interactive water parks, there is sure to be something that everyone is going to love onboard an MSC cruise ship! Here are 10 things you can only do on an MSC cruise ship!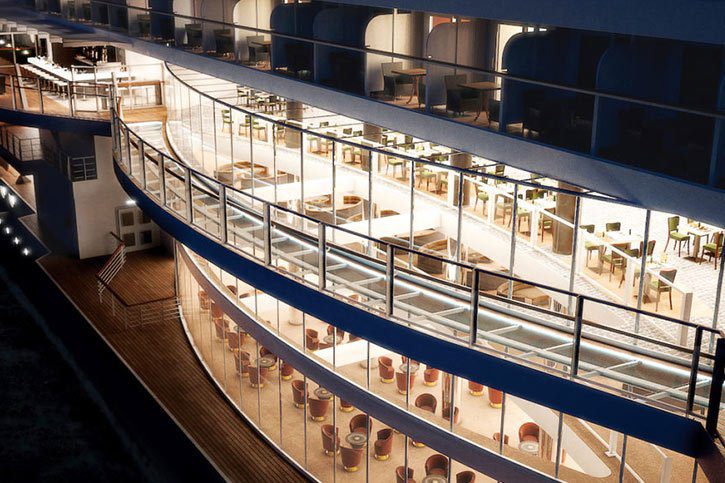 1. SEE A CIRQUE DU SOLEIL SHOW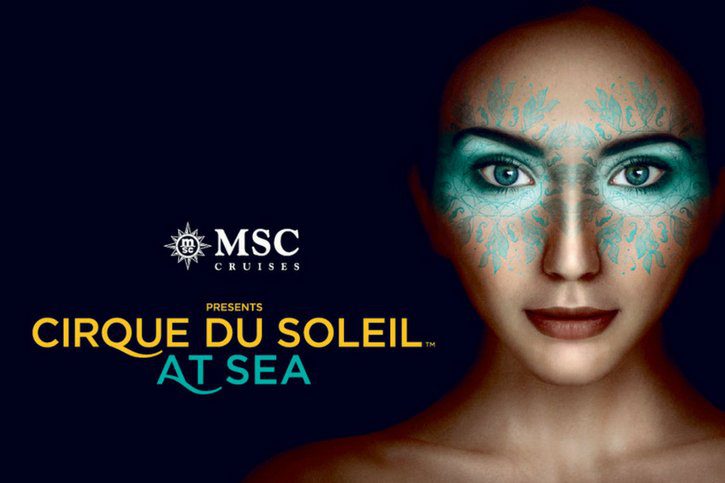 MSC Cruises has partnered with Cirque du Soleil to offer a completely unique onboard entertainment experience. They have created a total of eight original shows that will be exclusively available on MSC Cruises' four Meraviglia generation ships. Six nights per week, this entertainment experience takes place in the multi-million euro, custom-made entertainment and dining venue, the Carousel Lounge. In the Carousel Lounge, guests will be able to enjoy dinner and cocktails as they watch the Cirque du Soleil productions. This is truly an at-sea performance that is like nothing you've ever experienced before.
2. STAY IN SHAPE WITH MSC'S WELLNESS EXPERIENCE
MSC's Wellness Experience aims to give Wellness guests a revolutionised fitness regime that they can enjoy on their cruise. Wellness guests get privileged access to active excursions, wellness menus and onboard personal sports programmes. This unique Wellness Experience is the perfect way to stick to your fitness goals while enjoying your cruise holiday.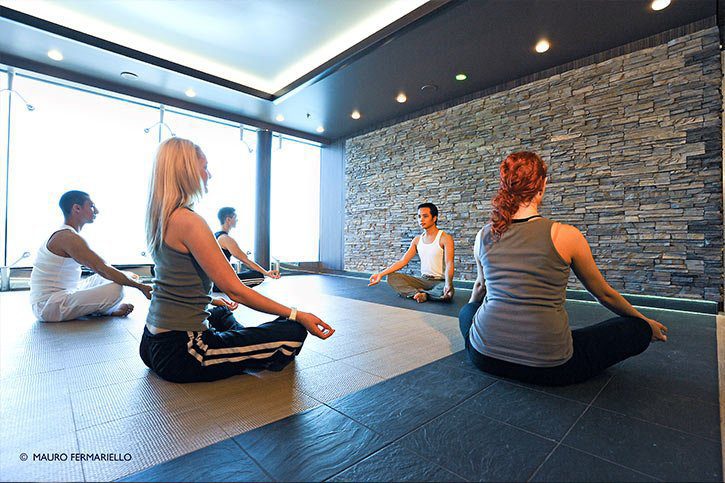 3. RACE IN A F1 RACE SIMULATOR OR CHILL OUT IN A 5D CINEMA
MSC Cruise has really great interactive experiences on board. One of the coolest is the chance to get behind the wheel of a Formula One car! This simulator experience gives you the opportunity to really feel like a racer driver as you sit in the driving seat of the cockpit before you get to experience the thrill of travelling at high speeds in a Formula One race car! From the flash of the green light to overtaking a rival, the goal is to safely and quickly make it to the checkered flag and be the winner. Another great experience you can enjoy on an MSC Cruise is on their incredible ship, the MSC Seaside. While onboard Seaside, you can take your cinema experience to the next level in the Interactive 5D Cinema. With moving seats and amazing special effects, guests are able to interact with the movie making sure everyone will have a fun time. MSC also feature interactive cinemas on other ships.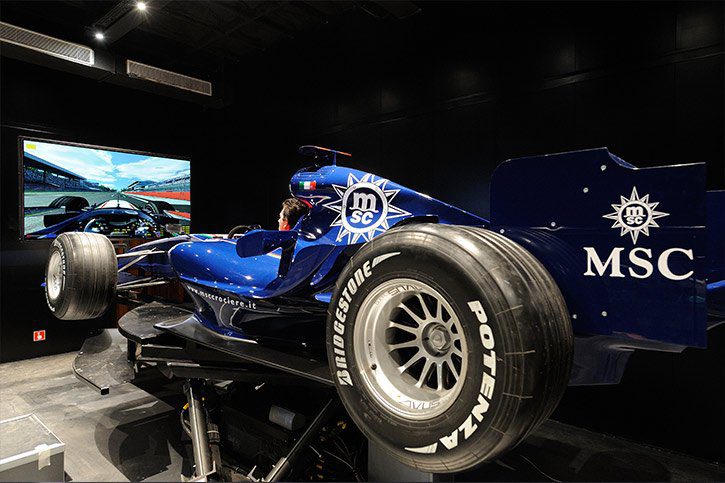 4. WALK ON WATER ON THE INFINITY BRIDGE
The Infinity Bridge on MSC Seaside and MSC Seaview allows guests to feel like they are walking on water! Walk across a glass bridge and be amazed at the sea views below. The rear of these ships is fitted with panoramic lifts, which will take you to the bridge. The Infinity Bridges are designed to sit on the outside of the ship and avoid the traditional ship layout. By having the glass, panoramic lift adjoining the Infinity Bridge experience, guests stay connected with the sea throughout the experience. We recommend you take a stroll across the Infinity Bridge at Sunset.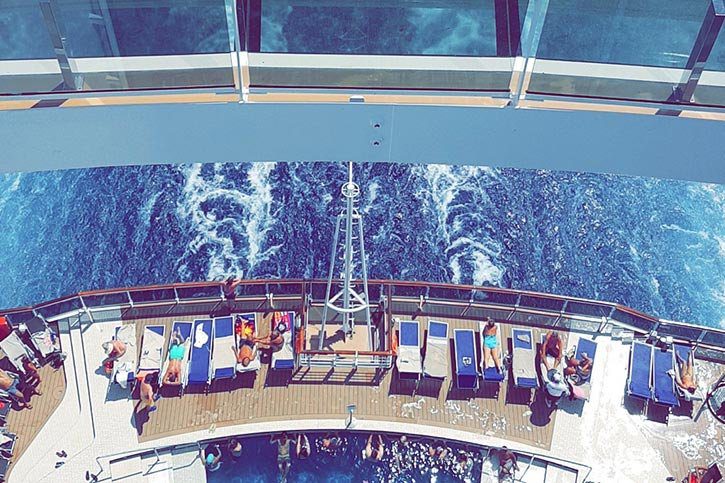 5. ENJOY A GAME OF 10 PIN BOWLING
Did you know you can bowl at sea with MSC? Practise your bowling skills on not one, but two full-size bowling alleys onboard MSC Seaside! This is the perfect family-friendly activity to enjoy during a day at sea.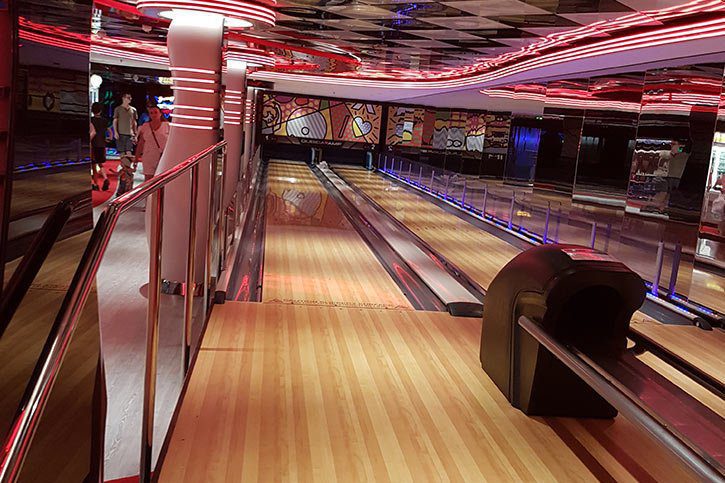 6. MSC FOR ME APP
MSC for Me is a mobile app that helps every guest enjoy every moment in their own special way. Using digital technology that literally connects the guests, the crew and the ship, your time on board is in your hands. Some of the cool features of the app are listed below:
• Kids Locator – The kids' locator is a program that tracks a wristband which your kiddies wear on board. The wristband can be linked to your app account so that you can know at all times where your kids are onboard the ship.
• Organiser – Book Spa Experiences, seats for shows, choose your best dinner table and more. Even before you step on board this app will help you get the most out of your cruise by allowing you to plan out your days.
• Concierge – MSC for Me gives you access to online booking services on board where you can speciality dining, excursions and more.
• Capture – The Capture experience is a Virtual/Augmented Reality feature which allows you to preview shore excursions like never before!
• Chat – MSC for Me also has a built-in app service where you can chat with your family and friends. This is a really great feature, for when you have no cell service at sea.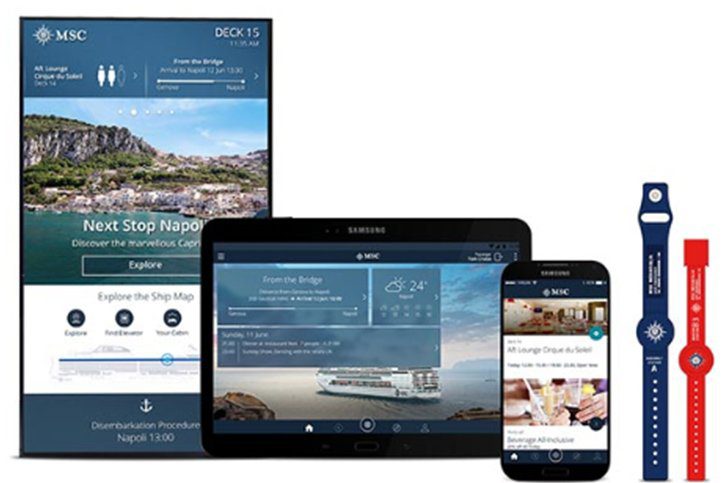 7 . STROLL AROUND THE SEAFRONT BOARDWALK
Onboard MSC Seaside and MSC Seaview, you can relax as you stroll along the Seafront boardwalk on Deck 8. The Boardwalk circles the ship and is lined with a variety of restaurants and bars complete with incredible sea views. It's the perfect place to enjoy some fresh, sea air.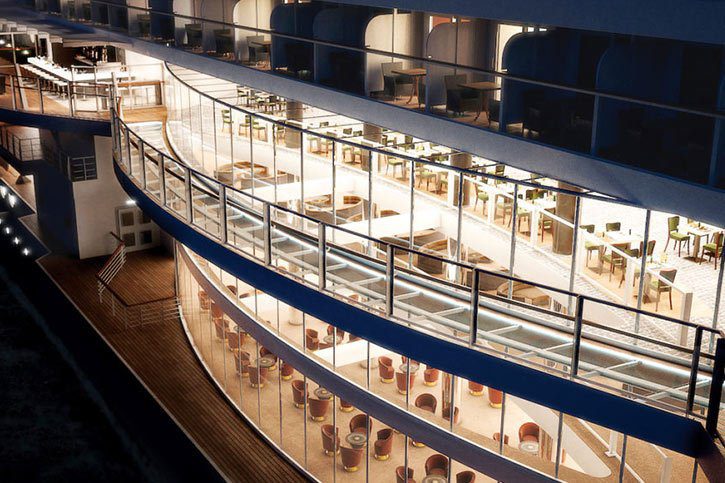 8. SPLASH AROUND FOREST ADVENTURE AND WATERPARK
MSC Seaside and MSC Seaview both feature one of the largest interactive water parks at sea. Filled with thrilling rides and slides including two high-speed racing slides, a 367-foot waterslide and an area for tots, the little ones will no doubt be entertained all cruise long in this exciting onboard adventure parks, they are fun for the whole family!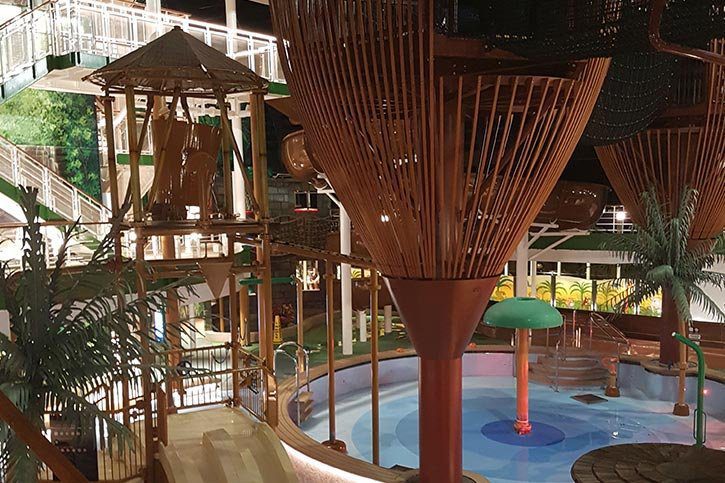 9. SWAROVSKI STAIRCASE
Onboard many of the MSC ships you'll find a staircase where every step is fitted with a Swarovski Crystal, each step costing €10,000! Imagine the Instagram opportunities!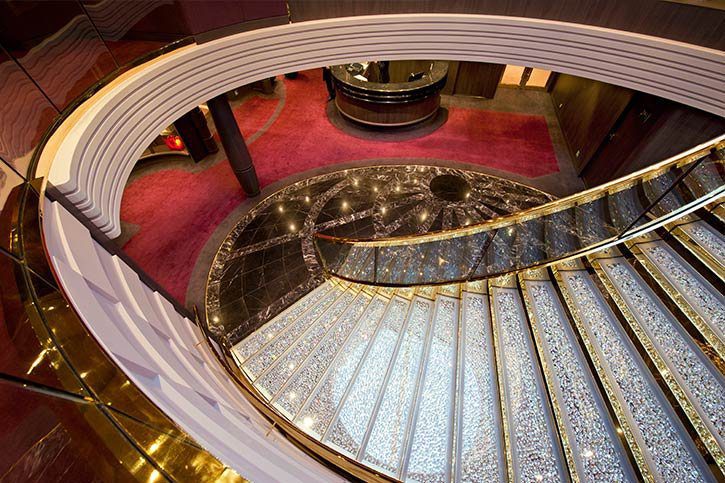 10. THE YACHT CLUB
Discover a ship within a ship in the MSC Yacht Club, where you can immerse yourself in a superior cruising experience. Each luxurious suite in the Yacht club is assigned its own butler who will be on hand 24/7. On arrival, a butler checks you in, and you'll be whisked immediately onto the ship, guests can also disembark the ship first for excursions and to leave the ship on the final day. Enjoy a range of superb private areas, from the elegant Top Sail Lounge with its panoramic views to the stylish restaurant and One Pool Deck complete with private swimming pool, whirlpool baths, sun deck and bar as well as complimentary access to the Thermal Suite in the MSC Aurea Spa. MSC Yacht Club is available on board MSC Preziosa, MSC Divina, MSC Splendida, MSC Fantasia, MSC Meraviglia, MSC Seaside and MSC Seaview.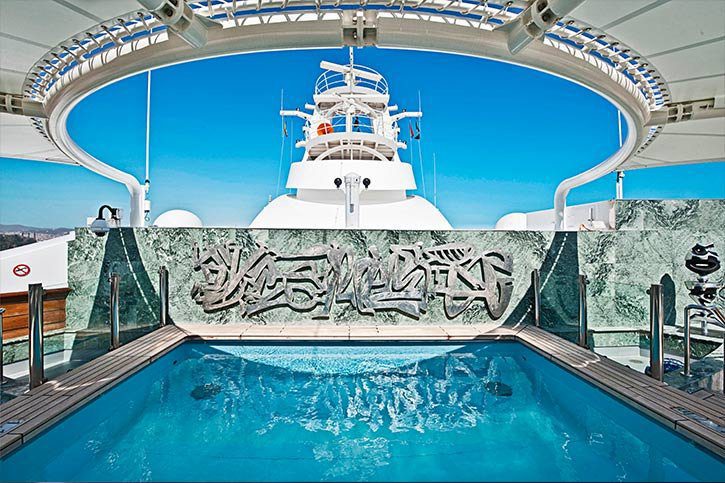 MSC Cruises truly offer something for everyone on board their incredible ships. For more information on booking a cruise with MSC, you can contact our Cruise Experts on 01-8173562 or via the contact form below.