10 Things You Can Only Do on a Norwegian Cruise
Whether you're cruising with your family, your other half or just by yourself, Norwegian Cruise Line has so amazing on-board activities for you to try across their amazing fleet of ships. From the largest rope course at sea to a bar made completely of ice, there is something for everyone. In this post, you'll discover the most unique features! Here are 10 things you can only do on a Norwegian Cruise ship!
1. CONQUER THE LARGEST ROPES COURSE AT SEA
Get your thrills while at sea by trying a three-story rope course! With five sky rails to zip line, a total of 99-course components, and lots of opportunities to have fun, this exciting challenge is always a big hit! The kids can even have a go on the specially designed kid's rope course! This exciting feature is on board the Norwegian Escape and its one of the best yet top-deck experiences you can enjoy on a cruise!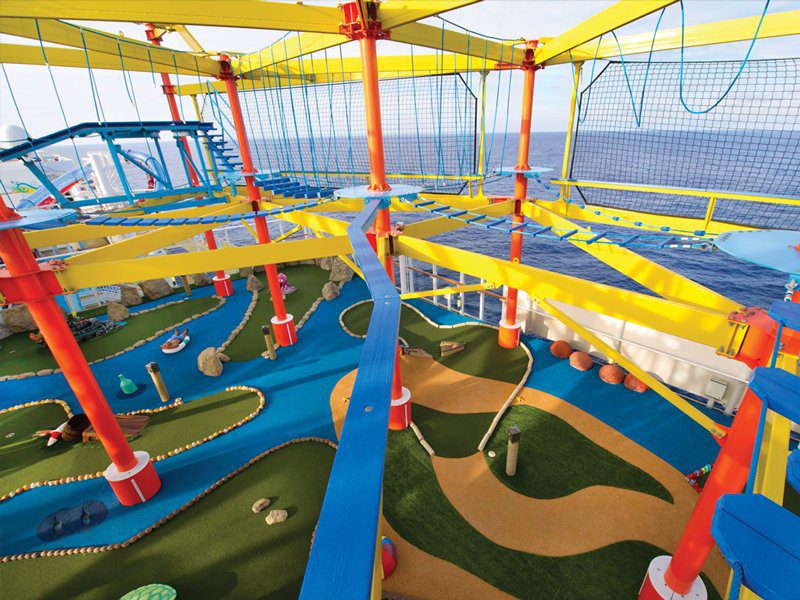 2. EMBARK ON THE ULTIMATE LASER TAG CHALLENGE
The faith of the world is in your hands! Well, kind of… Norwegian's latest ship – the Norwegian Bliss has the ultimate Laser Tag experience for you to enjoy. You're mission if you wish to accept it, is to help humans who have lost contact with Earth, and you're the only one who can save them! This is the perfect adventure to enjoy on board with your family and friends.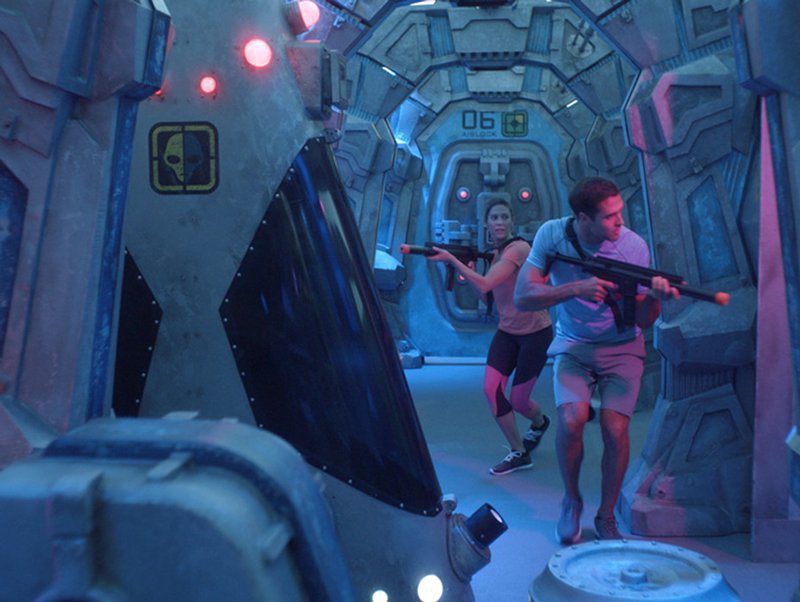 3. GET YOUR PULSE RACING AT THE RACE TRACK!
Test your driving skills on the largest race track at sea! The two-level competitive track on board the Norwegian Bliss is filled with thrilling twists and turns that is perfect for both adults and kids. Challenge your friends and family to the race of a lifetime on the largest track above the ocean!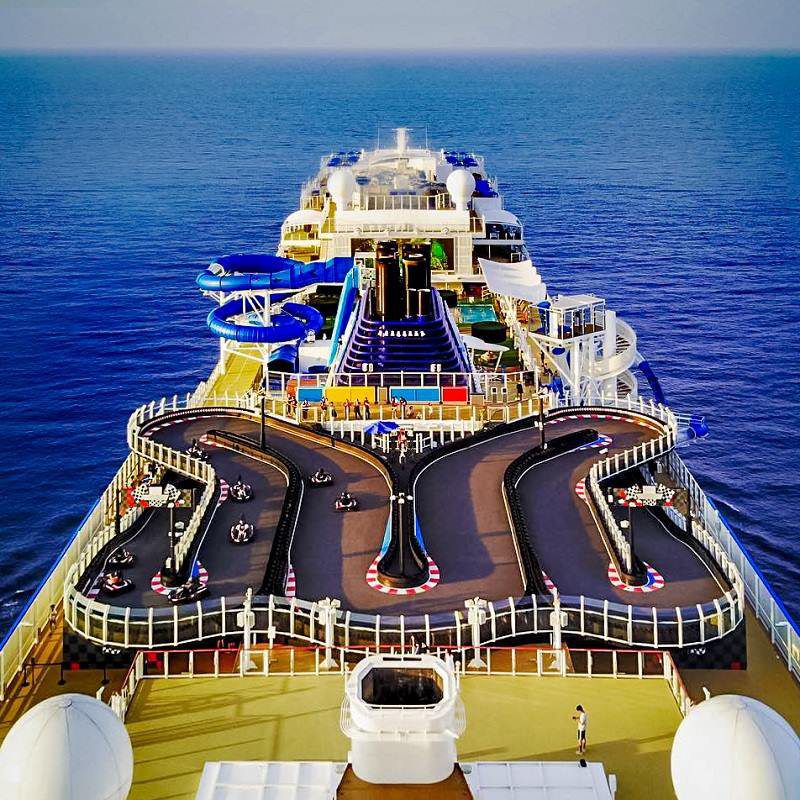 4. WALK THE PLANK
On board the Norwegian Getaway, Breakaway and the Escape, high above the ocean lies, The Plank! An 8-foot long and 6-inch-wide adventure, the plank stretches out over the ocean, and gives you the opportunity to be a pirate! But, don't worry you won't get pushed overboard you'll be safely harnessed back in after you walk out!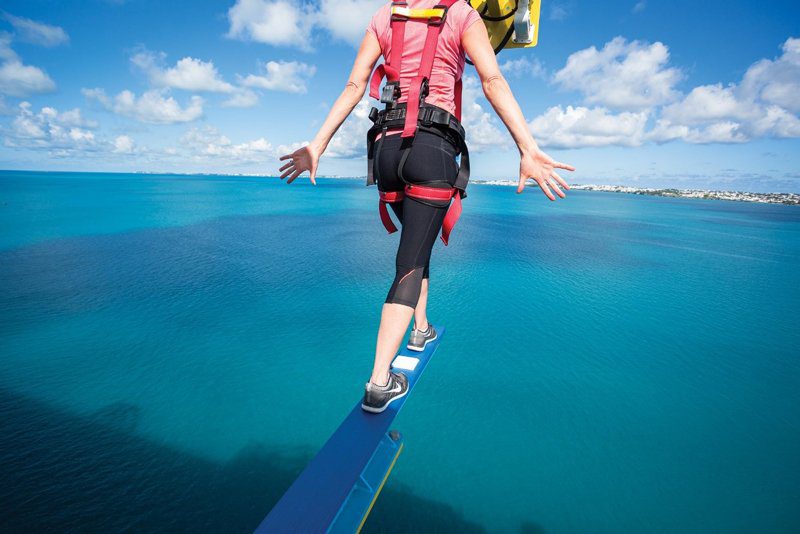 5. CATCH A BROADWAY SHOW … OR TWO
Never before has there been a choice of two Broadway productions on one cruise sailing! The Norwegian Escape features 'After Midnight,' a homage to the Harlem jazz age era of the Cotton Club as well as 'For the Record: The Brat Pack,' a musical that's based on John Hughes' cult classic '80s movies. On Norwegian Bliss, you can see the newly added Jersey Boys! And across the whole, there are even more great shows to enjoy!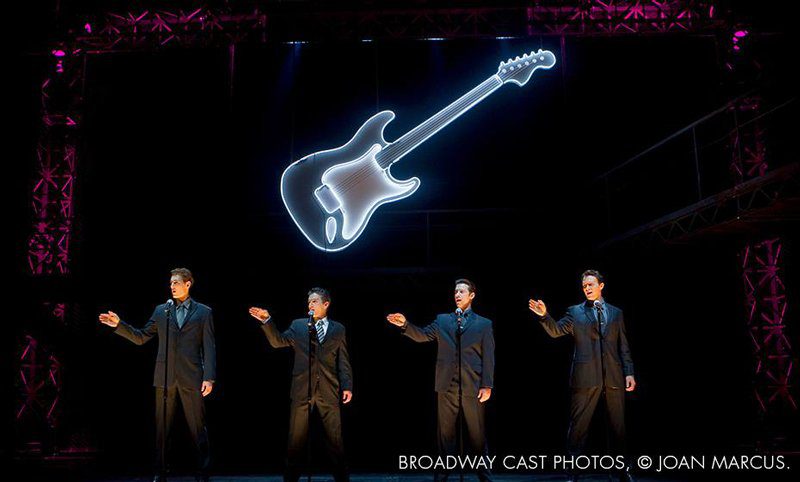 6. DINNER A WITH TWIST
While you're enjoying your dinner be entertained by the amazing Cirque Dreams, a one-of-a-kind theatrical dining experience under a colourful big top all while at sea! Witness an entertainment extravaganza for yourself from world-class acrobats, aerialists, musicians, and a little audience participation. This show is a must-see for guests of all ages and it is available on board the Norwegian Getaway Norwegian Breakaway & Norwegian Epic.
7. EXPERIENCE A SPA-LIKE SNOWSTORM
Chill out on board the Norwegian Escape in the Mandara Spa's Snow Room. Plunge into sub-zero temperatures and watch as flurries of powdery snow fall from the ceiling. With temperatures dipping as low as 14 degrees Fahrenheit, the Snow Room works to stimulate circulation in the body. If a snow room isn't for you there are other exotic thermal suites like the Salt Room, you'll find it on Norwegian's Breakaway-class ships.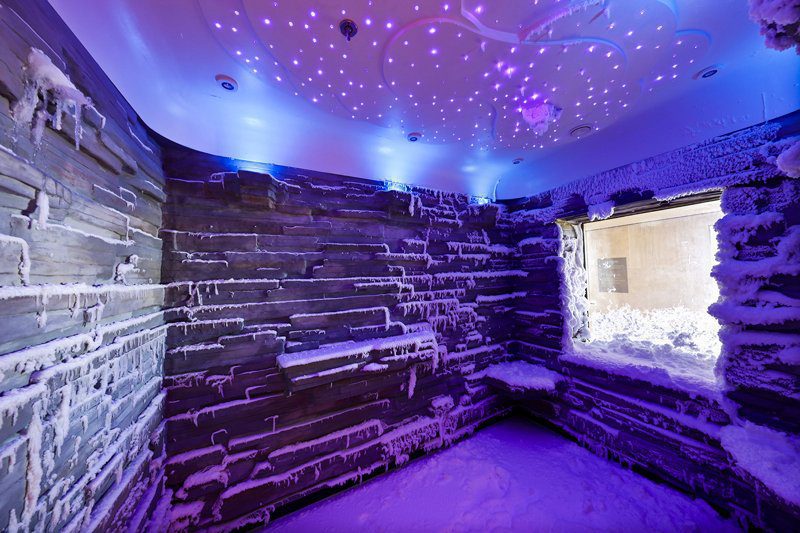 8. ENJOY A DRINK IN A COOL SETTING
Inspired by the ice hotels in Scandinavia, the Svedka and Inniskillin Ice Bar is a bar completely made of ice! At a cool temperature of 17 degrees Fahrenheit, chill out and sip on a frosty cocktail or even try a Canadian ice wine! The seats, glasses, and bar are all made entirely of ice, but you don't have to worry about staying warm inside the bar; you'll be given parkas and gloves upon entering. These will create the perfect Instagram selfie! Try it for yourself on the Norwegian Epic, Norwegian Breakaway and Norwegian Getaway.
9.RELAX ON THE OBSERVATION DECK
Norwegian's Observation Deck is where you'll find the most spectacular scenery in a relaxed, comfortable setting. Many of the Norwegian ships have cosy enclosed lounges where you can curl up to take in the ocean views, no matter the time of day or weather. It's pretty spectacular on Norwegians' Alaskan cruise. The Norwegian brand new ship Bliss has an observation deck has 180-degree views from the front of the ship, making it the perfect place to relax!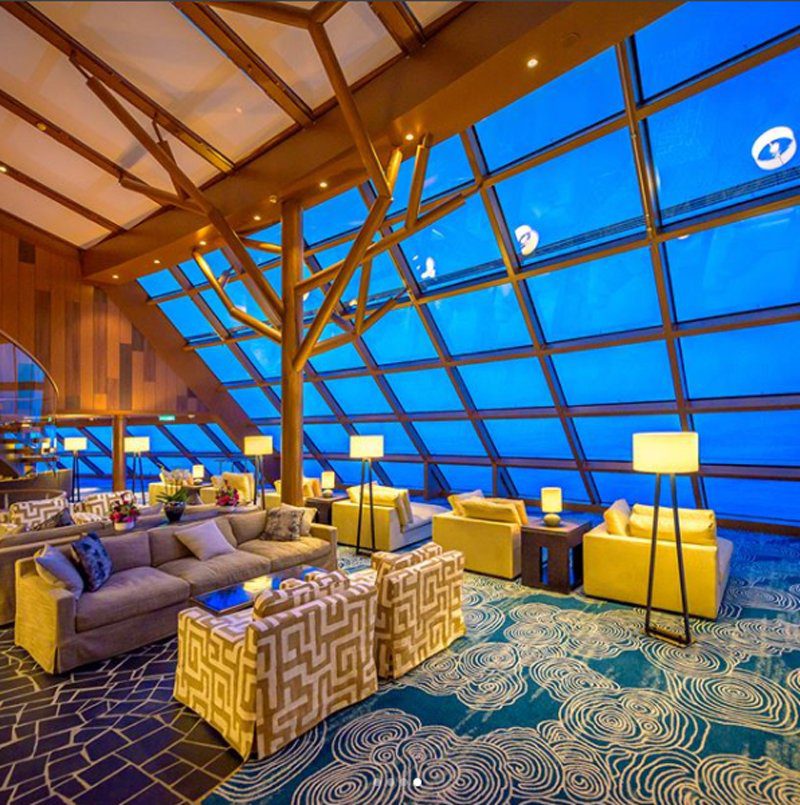 10. ENJOY THE HAVEN
Hidden away at the top of the ship is The Haven by Norwegian, home to our most luxurious, and spacious accommodations. Not only will you have access to all the ship has to offer, you'll enjoy the personal service of a concierge and 24-hour butler throughout your entire stay. On top of that, complete privacy and tranquillity are just steps away on a sundeck reserved exclusively for guests of The Haven. From embarkation to debarkation, boarding of tenders to shore, onboard entertainment to dining times you will have priority. In your own ship within a ship, The Haven will make for a unique experience you'll never forget.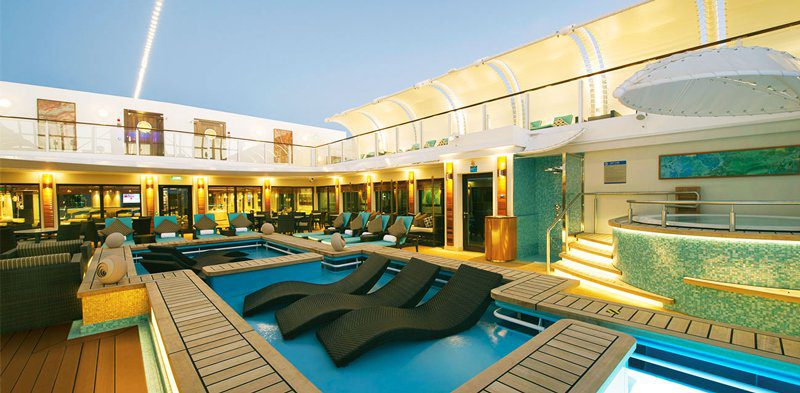 With Premium all-inclusive now included in your Norwegian Cruise fare, there is no better time to book! For more information on booking a cruise with Norwegian Cruise line, you can contact our Cruise Experts on 01-8173562 or via the contact form below.