10 things you must do at Kennedy Space Center, Florida
Kennedy Space Center is a unique attraction that's located just a short hour's drive from Orlando and it's a must while in Florida. With exciting exhibitions, a chance to get up close and personal with shuttles, astronauts on-site and so much more, it offers so much to experience on your trip.
If you're planning a visit to Orlando, we cannot recommend a trip to Kennedy Space Center enough and in this post, we've rounded up the 10 things you must do at Kennedy Center so be sure to add them to your bucket list!
1. MEET AN ASTRONAUT
One of the coolest experiences you can enjoy at Kennedy Space Center is meeting an Astronaut! Kennedy Space Center's Astronaut Encounter gives you the opportunity to chat to an Astronaut who has been in space and you can even have your photo taken with them. The Astronauts who feature in this program have all either lived or worked in space and they're there to tell you all you need to know about the fascinating life as an Astronaut.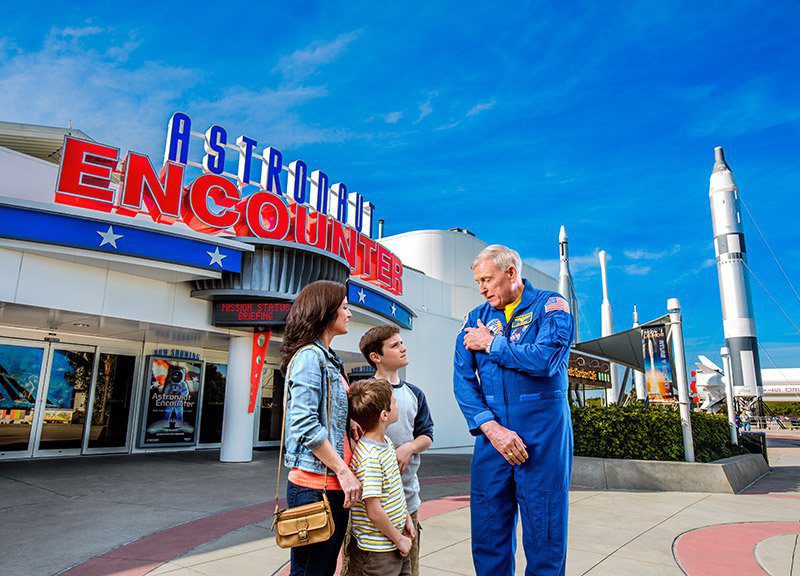 2. SPACE SHUTTLE ATLANTIS
One of Kennedy Space Center's most popular attractions is Space Shuttle Atlantis and this mighty full-scale shuttle is a sight to behold. Sitting at a 43.21 degree angle with its payload doors open, you can really get a feel for what this fantastic Shuttle was like for those who flew in it. Space Shuttle Atlantis is one of three space-flown shuttles that are on display in the USA.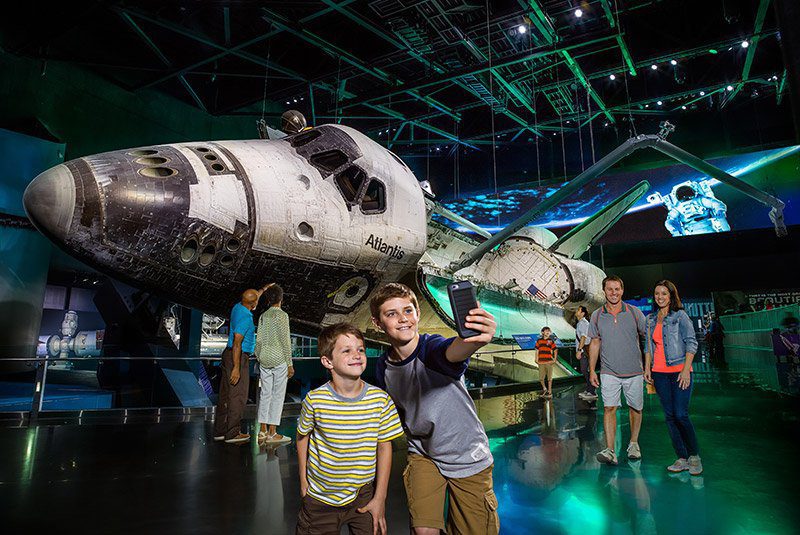 3. IMAX THEATER
If you're a fan of the movies and want to see some out of this world productions, a visit to Kennedy Space Center's IMAX Theater is a must on your visit. Some say it's the next best thing to being in space so grab your popcorn and enjoy the show! Kennedy Space Center show two 3D movies daily.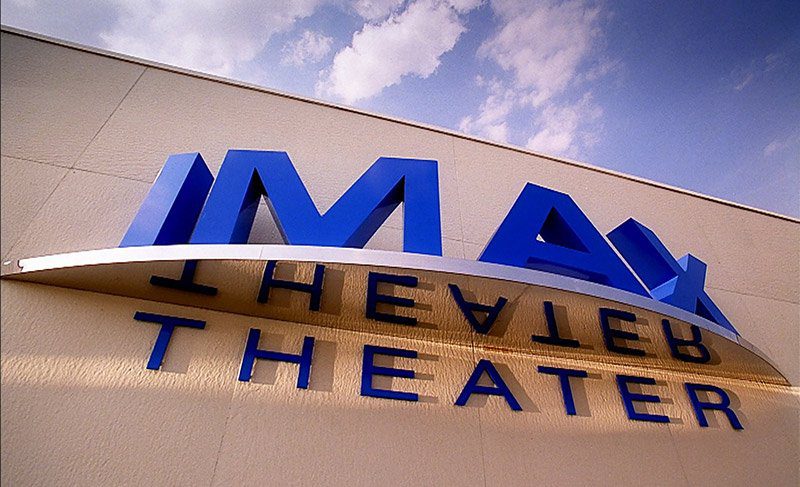 4. U.S. ASTRONAUT HALL OF FAME
The U.S. Astronaut Hall of Fame is a place where American astronauts are honoured and remembered. Visitors to the Hall of Fame will not only learn about the lives of these space heroes, they will get to do so via compelling displays.
5. HEROES & LEGENDS ATTRACTION
Heroes & Legends, home of the U.S. Astronaut Hall of Fame is a fantastic attraction that showcases the thrills and dangers of America's earliest space missions. Featuring a 4D multi-sensory theatre and real artefacts including a Redstone rocket, at Heroes & Legends, you can learn about what defines a hero before you see who they are in the U.S. Astronaut Hall of Fame.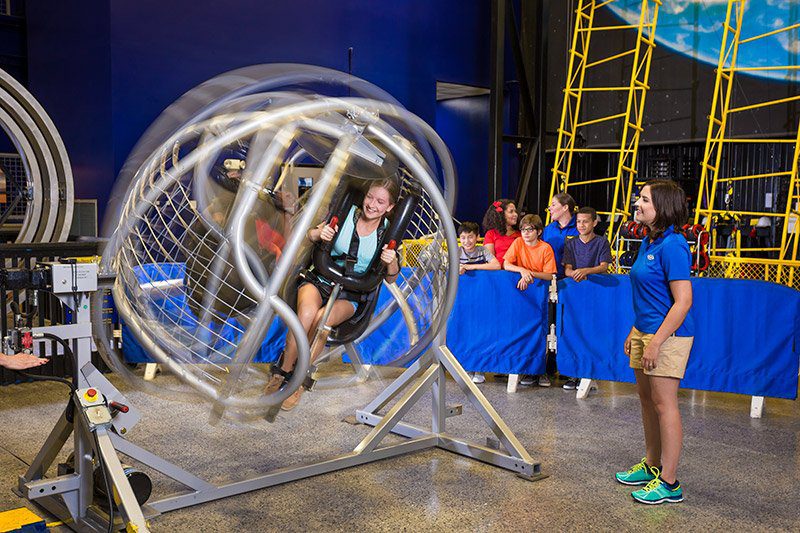 6. ROCKET GARDEN
Be guided by a space expert as you learn about the history of early rocket science at the Rocket Garden. Featuring a Mercury-Redstone 3 rocket along with many others, a walk among the rockets at Rocket Garden is a surreal and knowledgeable experience. Tours of the garden run daily.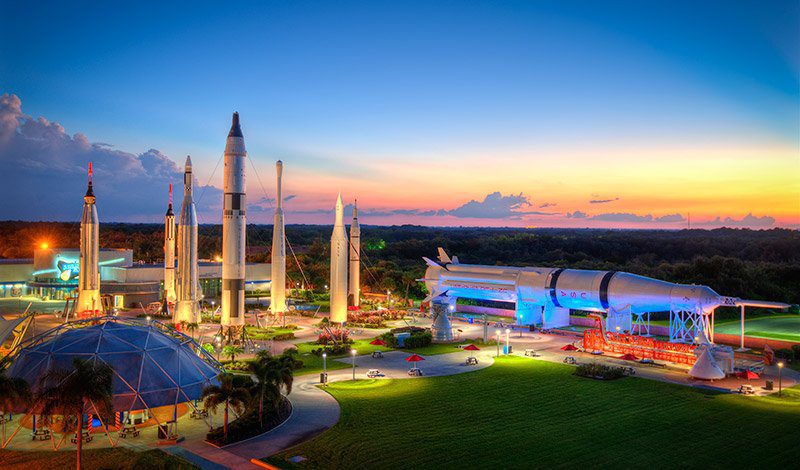 7. SPACE CENTER BUS TOUR
The Kennedy Space Center Bus Tour is a fantastic experience that gives you the opportunity to see launch pads, restricted areas and the iconic Vehicle Assembly Building up close. This exciting tour is always a favourite with visitors as you learn all about the birthplace of American spaceflight and more!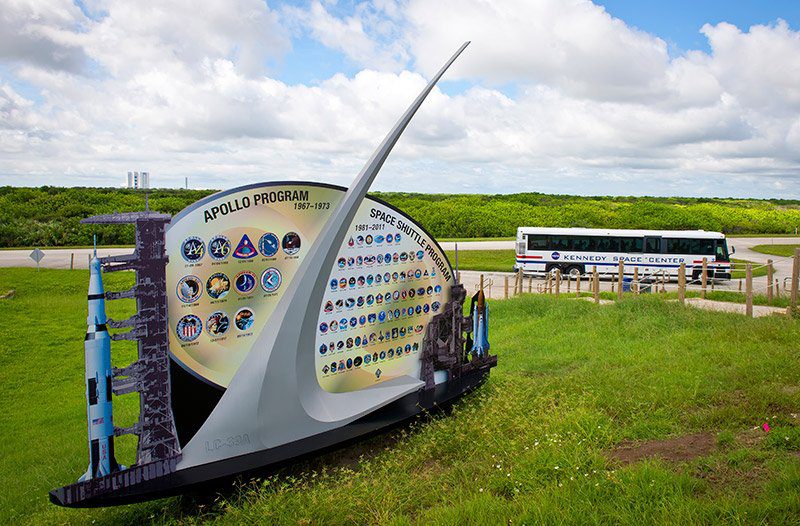 8. SATURN V ROCKET
When in Kennedy Space Center, you must experience a close encounter with the world-famous Saturn V Rocket, the largest rocket ever flown through space! Saturn V is a spectacle of human engineering and space travel, and it is one of 3 V rockets that remain in the USA out of 13. Take a stroll underneath this incredible rocket and witness its size and complexity.
9. SHUTTLE LAUNCH EXPERIENCE
Ever wondered what it was like to launch into space? Well, with Kennedy Space Center's Shuttle Launch Experience, you can experience this incredible eight and a half minute ascent into orbit! Buckle up in the heart of a space shuttle and witness the operations behind a launch by veteran space shuttle commander Charles Bowen. This once in a lifetime experience is the next best thing to launching into outer space!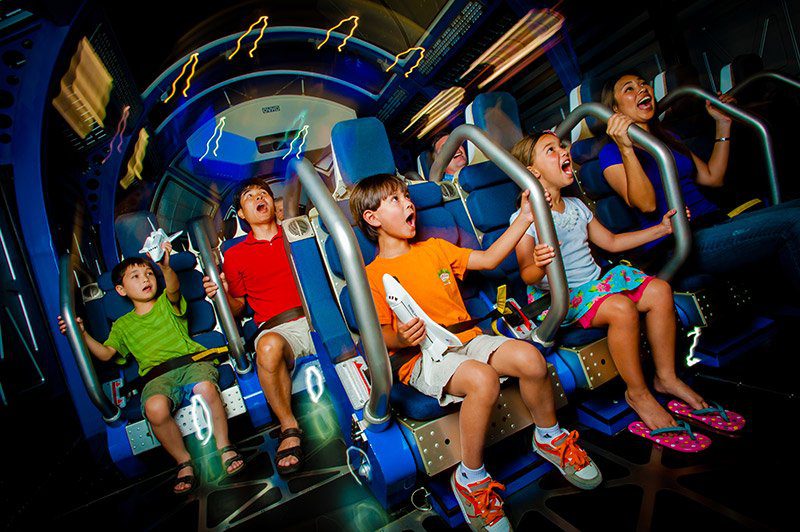 10. ASTRONAUT TRAINING SIMULATOR
Train like a real like Astronaut and learn how to dock and land a space shuttle in this exciting simulator. The Astronaut Training Simulator brings to life the complex systems behind engineering a space shuttle orbiter and during the experience you can pilot a space shuttle docking at the International Space Station and you can also take your go at landing your shuttle at Kennedy Space Center! Now that sounds like fun to us!
So there you have it, 10 things you must do at Kennedy Space Center, Florida! Kennedy Space Center is perfect for both families and space enthusiasts and day passes for Kennedy Space Center start from €36pp and can be purchased online HERE or via our call center on 01-8173562. Please note some of the above may come at an additional cost. Have we tickled your space senses because your mission starts here.