3 Canadian Cities you need to Visit!
Canada is a diverse, stunning destination that's home to cosmopolitan cities, incredible nature and wildlife and a culture and history that's hard to rival. It's a destination that is also so accessible from Ireland with direct flights to Toronto, Montreal and Vancouver with Air Canada.
There has never been a better time to visit Canada and to help you inspire your holiday planning, we're taking you through our top 3 Canadian cities you need to visit!
TORONTO
Toronto is the ultimate destination for anyone seeking a stylish city break. Being a short flight from Dublin, you can be amidst the buzz of Downtown Toronto in a few short hours. Toronto attractions that are must-dos include the CN Tower, the Toronto Islands, Casa Loma, Dundas Square, the Distillery District and so much more.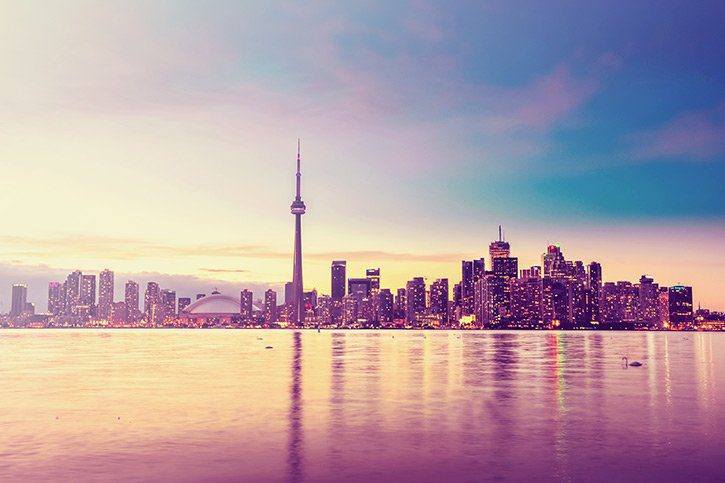 Toronto is also home to world-class shopping with two huge malls located in the destination. The Toronto Eaton Center, in the heart of Downtown Toronto, is home to all of your favorite high street stores. The mall is huge and offers something for every budget and taste. Slightly outside of Downtown Toronto then lies the Yorkdale Mall. A quick subway ride from Downtown, the Yorkdale Mall is an upscale mall that features luxury brands alongside high-street favorites.
Another popular attraction which lies just outside of Toronto is the world-famous Niagara Falls! Toronto is the number one gateway for visiting Niagara Falls, which is located just 90 minutes away. You can take tours from Downtown to the Falls and this is truly the best way to get there with ease. Nearby, lies the town of Niagara-on-the-Lake which is a quaint Canadian village, right out of a fairy-tale. It's a must see when in the Niagara Falls region.
Toronto is also a really easy to get around and the public transport system, the TTC is fantastic. It can get very cold in the winters in Toronto and to truly enjoy it in its beauty, we recommend you visit in summer or autumn. Go biking in the Toronto Islands, check out the stunning views from the CN Tower or simply sample all of the amazing food and dining the city has to offer on a Toronto city break from Ireland.
VANCOUVER
Vancouver is a cosmopolitan city with a nature twist! Sitting on the West Coast of Canada, Vancouver is an activity lover's dream. Not only does the city feature popular tourist areas such as Stanley Park and Gastown, it is also on the edge of incredible Canadian wildlife. A visit to the Capilano Suspension Bridge is a must for those seeking a wildlife thrill, whilst the nearby Canadian Rocky Mountains are a must do road trip from Vancouver after a few days exploring the city. Whale watching is also really popular throughout the year and tours out into the ocean really give you the chance to witness these incredible creatures in their natural habitat. Dining in Vancouver is also a dream and there are lots of restaurants throughout the city to suit all tastes.
Vancouver is also a really popular port of call for those embarking on an Alaskan Cruise or those who are starting a journey through the Canadian Rockies on the Rocky Mountaineer. It truly is a city that offers something for every type of traveler.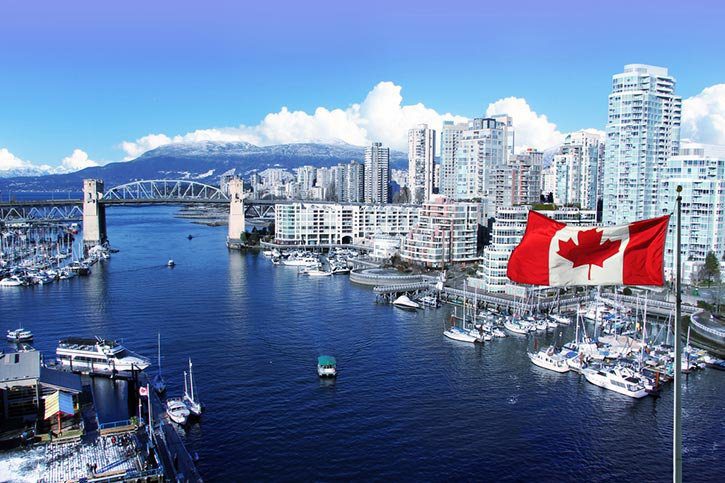 MONTREAL
Located in the French Province of Quebec, Montreal is a Canadian city with a European twist. Home to stunning architecture, Montreal is a city that's best explored by foot. While there, be sure to visit popular attractions including the stunning Notre Dame Basilica, the picturesque Mount Royal, and the gorgeous Montreal Botanical Garden.
Shopping is also fantastic in Montreal with plenty of high street favorites throughout the Downtown, as well as quaint boutiques. Old Montreal is the historic district of the city and with cobbled streets and cute French cafes, it's a strong contrast to the modern buildings it lies next too. McGill University also lies in the heart of the city and this prestigious university's gardens are free of charge for you to explore. It's perfect for an afternoon stroll.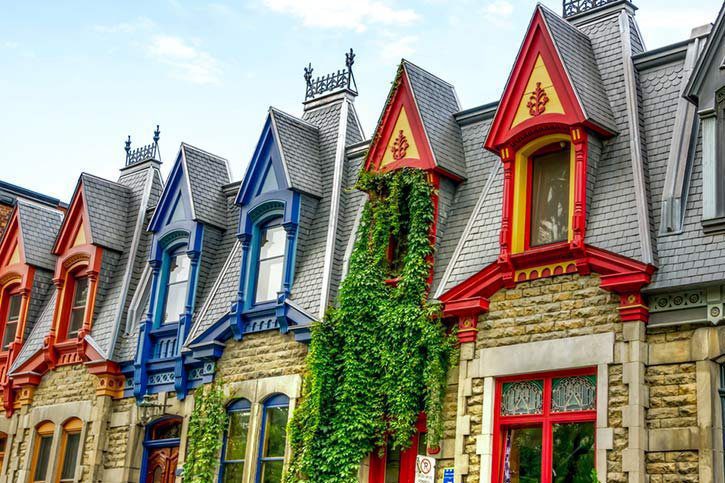 DIRECT FLIGHTS TO CANADA FROM IRELAND
So there you have it, a run-down of three amazing Canadian cities which are all so different and diverse in all that they offer. Toronto gives you that real Northern American city experience, while also giving you access to Niagara Falls, Vancouver allows you to mix city-life with nature and adventure and Montreal gives you that European, cultural experience, with a Canadian twist!
If you would like more information on any of the above, or if you would like more information on flying direct to Toronto, Vancouver or Montreal with Air Canada, contact Tour America today to speak to our Canadian Travel Experts on 01-8173562.