3 Great Ways To Explore America
The summer holidays are almost upon us, thank goodness, and the States as always is a great place to holiday in. It offers endless enticing cities, vast country-sides with lakes, mountains and wildlife, and of course its sun-soaked beaches. Whenever I go to the States I always feel that a two stop trip is always much more rewarding than the one, and if you have the time you can make it work within budget.
Take for example, last May we went Dublin-Boston direct with Aer Lingus for three nights visiting my sister and her gang, then went Boston to Orlando with Jet Blue, hired a car and headed to St. Pete's for a 5 day beach rest before the madness of the parks in Orlando. It was the perfect and easiest trip I have ever taken with children as the mix between city, beach and parks was perfect. And the direct flights, car on site and local transport were all the perfect choice for each location.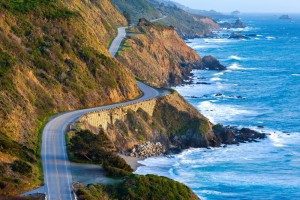 The West Coast of the States is another kettle of fish, as once you hit Los Angeles or San Francisco it would be a crying shame not to hire a car and drive along Highway 1 taking in the vineyards, the beaches, the canyons, the cities, the vibe. For me, that too is an excellent US trip and with your own car you get to choose where you want to stay and where you want to go as you drift along.
I personally have only taken the Boston to New York train which took approximately 4 hours in its day, and the New York to Washington DC train. If driving is not your thing and you would like to enjoy the States from the ground and not the air it is certainly worth considering. Prices are relatively inexpensive and like most of the States the routes and times are fairly well organised.