5 facts about Royal Caribbean's Ultimate Abyss slide on Harmony of the Seas
Royal Caribbean's Harmony of the Seas has grabbed the attention of everyone around the world and one of its key features is the thrilling Ultimate Abyss! Keep on reading to find out why!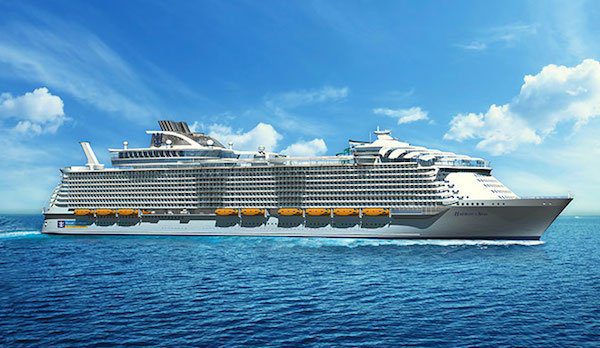 One of the exciting factors of the ship is the incredible new Ultimate Abyss Slide that's due to be featured on Harmony of the Seas and my word, does it look daring!
Here are 5 facts about Royal Caribbean's Ultimate Abyss slide on Harmony of the Seas!
1. The Ultimate Abyss will be the tallest slide at sea and it will measure at 150 feet above sea level. To put this into perspective, those who ride it will drop 100ft which is the equivalent of 10 decks down!
2. The Ultimate Abyss is going to be more than just a slide! This incredible, adrenaline rush ride will feature sounds effects that will give guests a multi-sensory thrill!
3. So how fast can you go down a slide? Well, the Ultimate Abyss will have you speeding down at 9 miles per hour! Now that's a lot of speed down through the slides twists and turns!
4. The boarding platform for the slide will be glass! Royal Caribbean want to remind you of just high up you are before you take the plunge down the Ultimate Abyss! Look down if you dare…
5. And lastly, there won't be just one Ultimate Abyss on Harmony of the Seas, there will be two! Why not see if you can beat your travel buddy to the bottom as you both take the plunge together!
Are you looking forward to trying the Ultimate Abyss? For more information on Harmony of the Seas cruises, call us today on 01-8173558.