5 of the best Cruise Ship Spas
Imagine unwinding and relaxing into a tranquil environment as you enjoy a breathtaking view of the ocean. Imagine being so relaxed that you could gently doze off during a massage. Imagine having this experience and more on your holidays. What if we told you, this is possible on a cruise?
Your cruise holiday is all about getting away from your daily routine and although many of the modern ships feature adventure attractions like water slides and zip-lining, we advise you to embrace the more tranquil side.
As the principles of mindfulness and well-being takeover the world, cruise companies are becoming more popular for relaxing spa-focused holidays. Often tailored with healthy dining options and fitness and yoga classes, spa holidays on board a cruise are perfect for those who want to escape and unwind, in luxury surroundings. To help you plan your cruise around the right spa, we've put together a list of 5 of the best cruise ship spas at sea.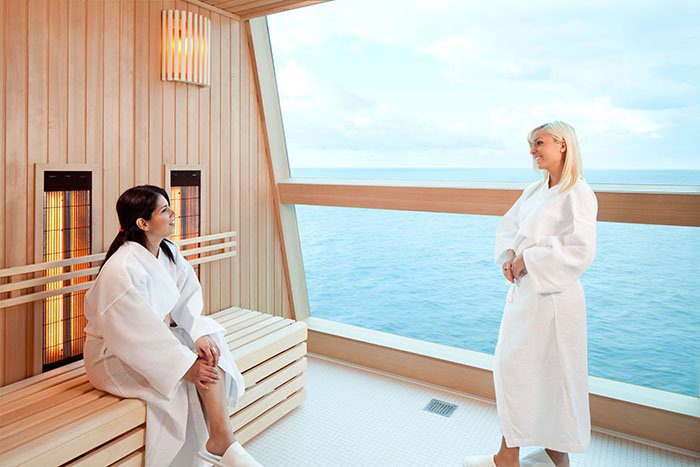 CANYON RANCH SPACLUB – CELEBRITY CRUISES
Celebrity Cruises are known to lead the way when it comes to spas at sea. Boasting a whole spa category of cabin and cruise experience, Aqua Class, Celebrity Cruises have been embracing the cruise spa holiday for quite some time. Aqua Class guests can enjoy luxury staterooms with additional features, their own cafe, their own healthy food dining venue, Blu and complimentary access to the Persian Gardens.
The Canyon Ranch Spa Club is a tranquil oasis that offers a relaxed environment to unwind at sea. Its relaxation area, known as the Persian Garden features a steam room and the SpaClub relaxation room. Canyon Ranch Spa Club offers over 20 incredible treatments and facials, giving guests a fantastic choice. The spa also features an impressive solarium with soaring glass ceilings, whirlpools and a fantastic full service gym. Canyon Ranch SpaClub is available on all Solstice Class Ships.
VITALITY SPA – ROYAL CARIBBEAN
Royal Caribbean's Vitality Spa & Fitness Center offers medi-spa and holistic spa services and is also famed for its fantastic world-class gym facilities that include fitness classes and more. Featuring an incredible range of treatments, including the opportunity to enjoy couples treatments, Royal Caribbean's Vitality Spa caters for everyone. They also offer a separate spa for teens as well as a beauty salon.
Enjoy a hot stone massage as you sail into the sunset, or why not enjoy a body wrap or pedicure, it's all possible in the Vitality Spa. If you enjoy a larger spa, Royal Caribbean's Freedom Class ships are known to have the largest spas in the fleet.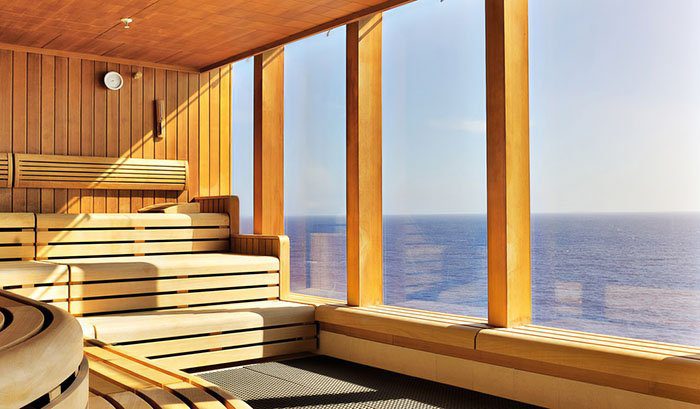 AUREA SPA – MSC CRUISES
MSC Cruises Aurea Spa gives guests the opportunity to relax both mind and body while on holiday. Their authentic Balinese Spas boast an exotic feel and the interior will transport you to a whole new world of relaxation. Enjoy exceptional treatments, a full service beautician or why not get your hair styled for that evening show. Aurea Spas feature 20 varieties of massages, 19 body treatments, 19 facials to name but a few.
MSC Cruises have also announced that they are embracing the well-being side of cruise holidays and will be launching their own wellness cruise experience in the coming months which will allow wellness guests to bring their spa-tailored holiday to the next level. You can read more about that here.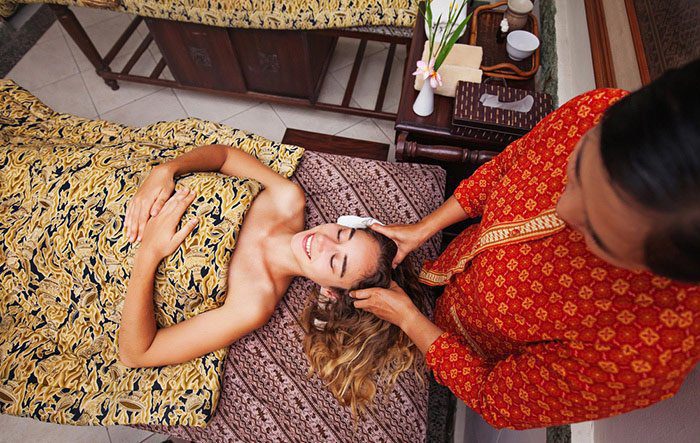 THE SPA AT SILVERSEA – SILVERSEA CRUISES
Although Silversea ships are traditionally smaller than others in the market, their size doesn't reflect on their incredible on-board spas. Boasting on average 8,300 square feet, The Spa at Silversea is the perfect place to unwind in serenity. Featuring floor to ceiling windows, numerous treatment rooms and an indoor and outdoor relaxation room, they cater for all guests, no matter your needs.
Unwind in a Turkish bath, have a relaxing massage or simply keep fit in the fully stocked gym, you will no doubt enjoy every moment in the Spa at Silversea.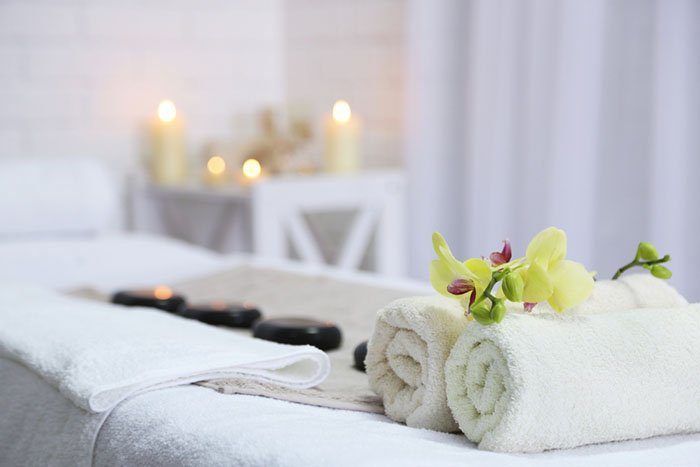 MANDARA SPA – NORWEGIAN CRUISE LINE
Norwegian Cruise Line's Mandara Spa is the perfect place to unwind your body and mind. Offering over 50 speciality treatments, an exclusive Salt Room and a Thermal Suite, the Mandara Spa is a must visit on your cruise. Mandara Spa use Elemis products and also feature a brilliant range of treatments for men.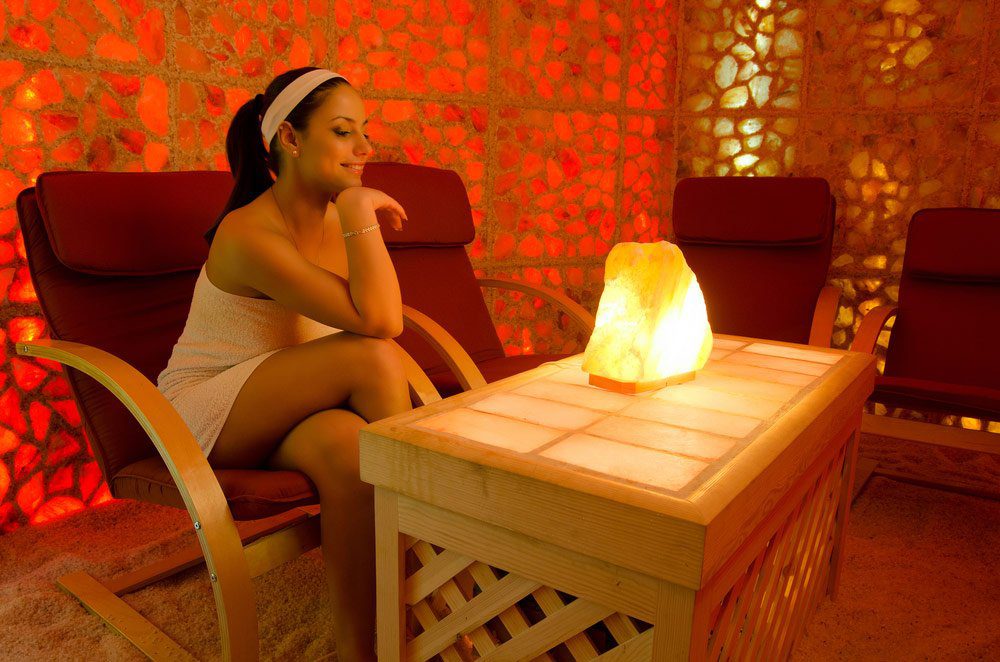 Cruise ship spas easily rival land-based spas and if you're looking to unwind in pure luxury, they are the perfect ship feature to take advantage of on your holiday. And although treatments can appear expensive, they are worth every cent for the experience of being pampered at sea.
Many cruise lines will have a treatment of the day on offer, so be sure to keep an eye on your daily planner that's placed in your cabin.
If we've tickled your fancy for a relaxing, cruise holiday and you would like more information on a luxury cruise that focuses on a spa experience, call our cruise experts on 01-8173562 or visit our Cruise Holidays website.