5 of the best places to shop in New York City
New York City is one of the best cities in the world for shoppers. With an abundance of high street, high end and bargain outlets, it offers the perfect blend of stores for a shopping holiday. I've been to New York eight times and shopping is always the focal point of my trip. With that in mind, I thought I'd share my pick of 5 of the best places to shop in New York City!
1. 34TH STREET BETWEEN 5TH & 7TH AVENUE
34th Street is my absolute favourite shopping street in Manhattan! It has everything from H&M to Macy's, Old Navy to American Eagle Outfitters and all the in-between! 34th Street is also especially perfect at Christmas time when Macy's lights up with its stunning Christmas decorations including stunning fairy lights and magical window displays. What's also great about 34th Street is that it's really accessible and is just a short 10 minute walk from Times Square! You can also find lots of hotels and restaurants dotted around the area as well!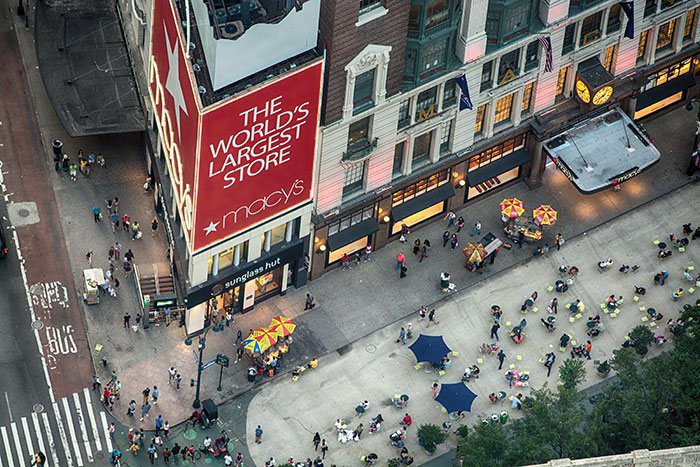 2. TIMES SQUARE|
Times Square is so much more than neon signs and tv screens and beneath all of its fantastic advertising outlets, you will find an abundance of stores! One of the most iconic stores in Times Square is the Disney Store and this is a must for kids and adults alike. It is incredible! You'll also find lots of souvenir shops as well as some iconic stores such as Hard Rock and Planet Hollywood. Forever 21 also have a massive store in Times Square and you can find other iconic American brands there including Foot Locker, American Eagle Outfitters and more!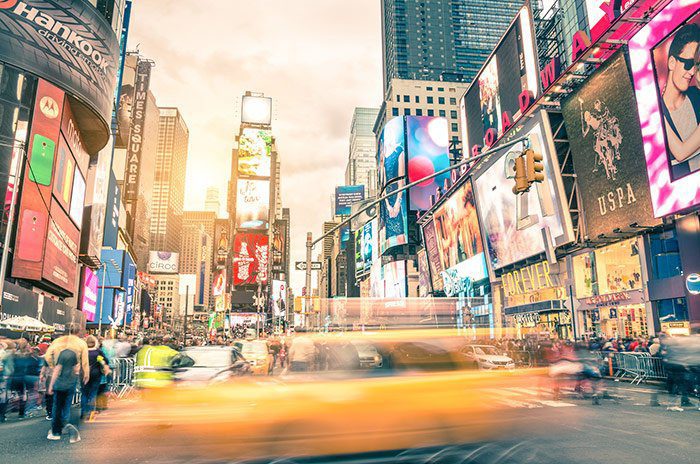 3. THE MILLS AT JERSEY GARDENS
The Mills at Jersey Gardens (formally Jersey Gardens) is a shopping outlet based beside Newark International Airport and it's a short 30-40 minute bus ride from Manhattan. Whenever I visit NYC, I visit the Mills at Jersey Gardens twice because believe me, the bargains are AMAZING! If only I had more hands! From UGGs to Michael Kors bags, I always grab a bargain in Jersey Gardens. It also has a fantastic Abercrombie & Fitch Factory Store and many other big names brands are housed there including GAP, Tommy Hilfiger and Converse. I take a public bus out to the Mills at Jersey Gardens from Port Authority on 8th Avenue and it's a great service that runs on the hour.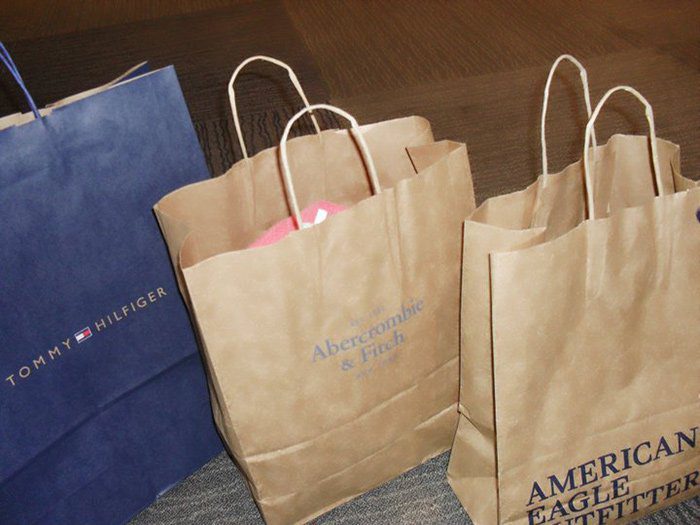 4. WOODBURY COMMON
Woodbury Common is another fantastic outlet and it's a favourite with those who visit New York to shop. You can find outlet favourites here including NIKE, Calvin Klein, COACH, Jimmy Choo, UGG and more! Woodbury Common is a little further away than Jersey Gardens and so if you're interesting in visiting, we recommend you book a return transfer journey with us before you go.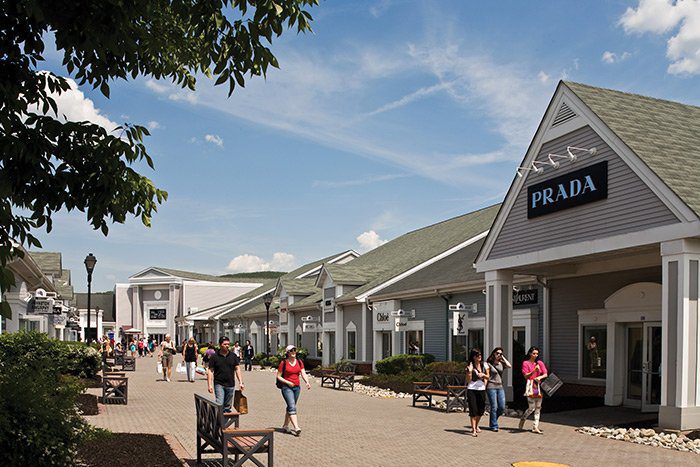 5. 5TH AVENUE
Last, but certainly not least, 5th Avenue is New York City's most iconic shopping district. One of the world's most expensive shopping streets, 5th Avenue is home to Cartier, Versace, Gucci and more! At Christmas, 5th Avenue is also extra spectacular as all of the major stores kit their shop fronts out in extravagant decorations. It's the perfect place to treat that special someone or to simply enjoy some high end window shopping!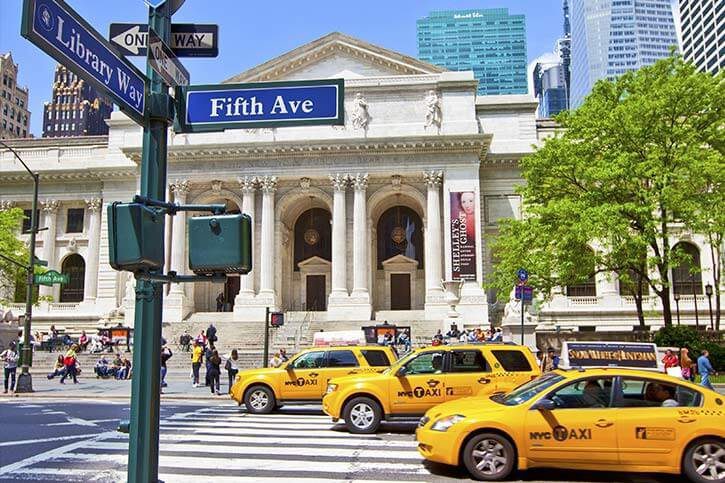 If I've tickled your fancy to visit New York for a shopping trip, call our travel experts on 01-8173562 or visit our New York section for more information.