5 Reasons to go on a Cruise Holiday
Cruise holidays have recently emerged as the ultimate holiday. Once associated with the older generation, cruises are now perfect for young couples, families, honeymooners and just about anyone who wants a luxurious way to see the world! Here are our top 5 reasons to go on a cruise holiday.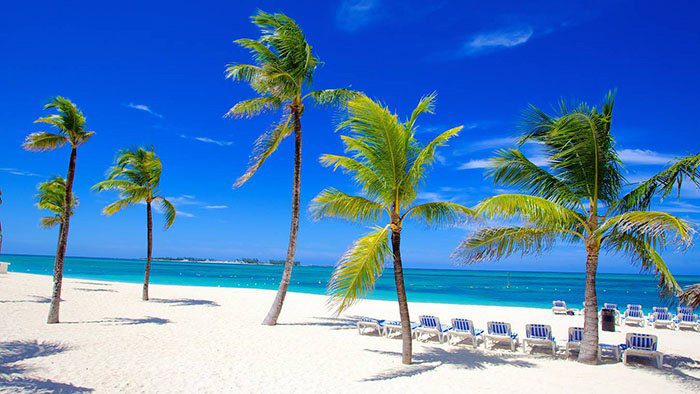 1. WAKE UP SOMEWHERE NEW EVERYDAY
The idea of waking up in a new exciting destination everyday is what bucket lists are made for and with cruises, this is possible! No other holiday gives you the opportunity to pack your suitcase just once and see 5 or 6 new cities, beaches, islands or the world in one trip! Visit favourites such as the picture perfect towns of the Mediterranean, relax on the various perfect beaches of the Caribbean, get up close and personal with the ports and scenery of Alaska or head further afield and experience new cultures, stunning scenery and all that the world has to offer.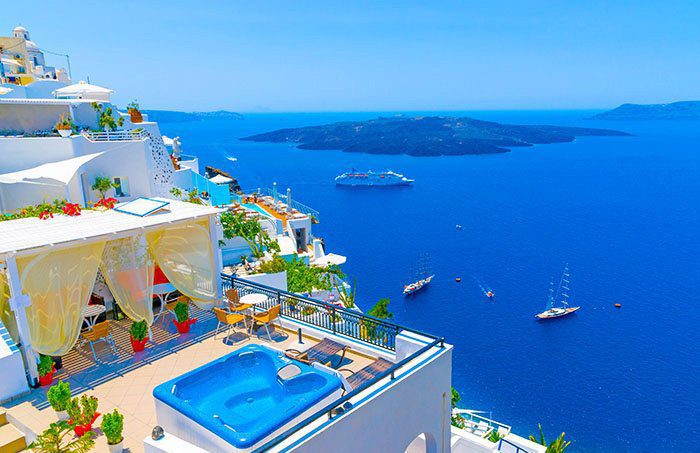 2. EXCELLENT VALUE
Cruises are amazing value because they offer so much for the price you pay. Food, entertainment, taxes and even gratuities and drinks can be included in the cost of your holiday meaning that your spending money is all for fun once you set sail. On board, many facilities and shows are also complimentary to guests and these experiences such as Broadway shows, would cost you a lot more on land. Cruises are also like many mini holidays in one, as you get to experience many exciting destinations in just one holiday!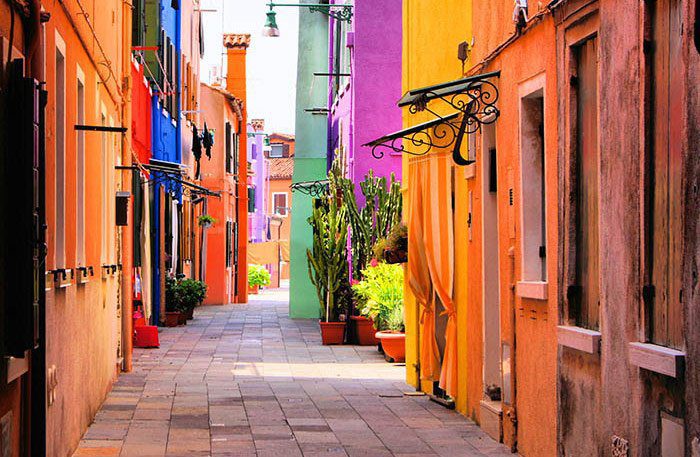 3. BE IMMERSED IN ULTIMATE LUXURY
Cruises are luxurious, there's no denying that and the extra touches that you can experience on a cruise are what makes them so popular. Enjoy world class spas, high end dining, modern staterooms and a host of ship features that cannot be rivalled on land.
4. SCENIC SAIL AWAYS
One of the most special experiences on a cruise is the sail-away from port. This experience is so relaxing and it can offer many incredible views as you head towards the seas. Port sail-aways are perfect for catching views and scenery that you may have missed when arriving in port. The best way to enjoy your sail-away is from the comfort of a private balcony or from the pool deck. Sit back, relax and set sail for your next port of call.

5. SUNSETS AT SEA
Have you ever saw a photograph of a sunset at sea and just thought WOW!? On a cruise, watching the sunset is a must because they are truly breathtaking and so different to land sunsets. At the end of each day, head up on deck, have a drink and watch the sun go down. Many of the major cruise lines will advise you of the sunrise / sunset times in their daily newsletter so you won't ever miss out!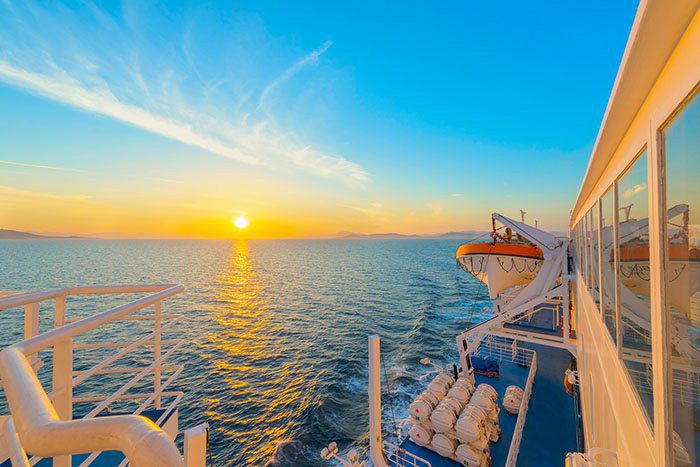 So there you have it, 5 reasons to on a cruise holiday! If we've convinced you that you need to cruise, why not give our cruise experts a call today on 01-8173558, alternatively you can visit www.cruiseholidays.ie