5 reasons why MSC's Yacht Club is perfect for Honeymoons
Planning your dream honeymoon is one of the most exciting tasks of wedding planning, but choosing where to go and what to do can be difficult. One thing our honeymoon clients always appreciate is an element of luxury and relaxation, combined with exciting destinations, and this is where MSC Yacht Club comes in. MSC's Yacht Club is all about exclusivity and privacy, within a world of choice. It is a luxury ship within a ship experience that is just perfect for newlyweds! From feeling like a VIP, to enjoying exclusive fine dining on board, here are 5 reasons why MSC's Yacht Club is perfect for honeymoons.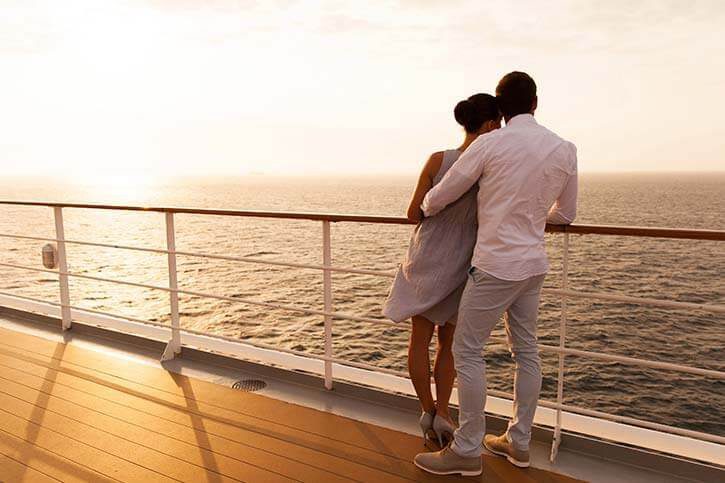 1. PRIORITY STATUS
When you sail Yacht Club, you are a VIP cruiser from the moment you arrive at the port. You will be greeted by your butler and brought to an exclusive checkin area which comes with refreshments, and champagne. Talk about the perfect start to your cruise! Here, you will also be presented with your room key and your luggage will be retrieved from you. Once you're all settled, it will be time to board the ship with priority status, meaning you don't need to queue. VIP priority status also translates to your entire cruise experience, so that on port days, you will disembark the ship ahead of other guests.
2. LUXURY SUITE ACCOMMODATIONS
Another highlight of cruising in Yacht Club are the lavish suites. Offering outstanding comfort, Yacht Club suites are spacious and fitted with high quality furnishings such as Egyptian cotton sheets, flat screen TVs and a complimentary mini bar. MSC Yacht Club guests also get to choose their preferred pillows from an on board pillow menu and you will also be able to relax in your cabin with bathrobes, slippers and a daily turn-down service. How amazing does that sound!? We must also mention that on some of MSC's newer ships, select Yacht Club suites come with a private Jacuzzi and balcony dining – sounds like heaven to us!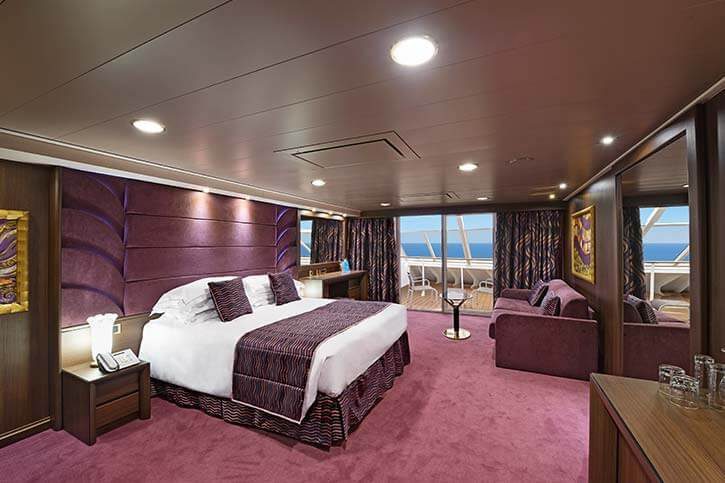 3. EXCEPTIONAL SERVICE – 24/HR BUTLER
When you cruise in Yacht Club, you have your own personal butler on hand for your entire cruise holiday. Your butler is there to help you book excursions, dining, and so much more. They greet you from the moment you arrive at the port to board your cruise and are there right until you leave the ship. Butler service is also available at the Yacht Club pool deck.
4. INTIMATE SHIP EXPERIENCE
The Yacht Club area on board MSC ships features private access areas including a private pool, sun deck with Jacuzzi's, lounge/buffet area featuring nibbles throughout the day and also a private restaurant that serves amazing cuisine in a fine dining setting. These areas provide a heightened level of service, but they are also perfect for honeymooners as they are much more intimate. Every area of MSC Yacht Club has been designed to reward all of your senses and throughout, crew are on hand to ensure that every experience is seamless for you.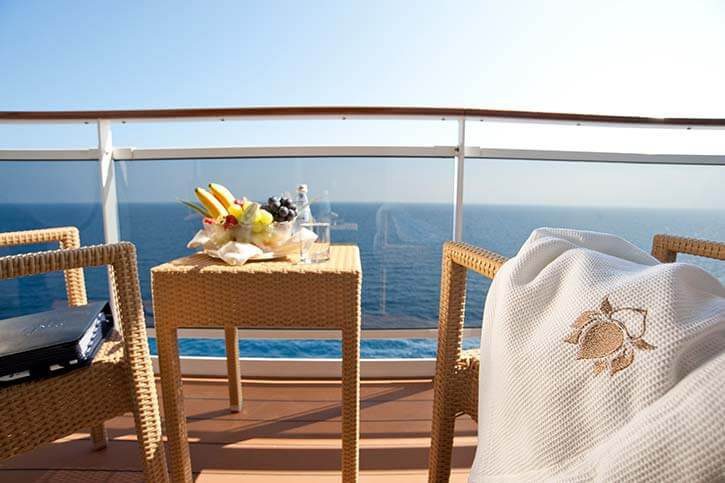 5. WAKE UP IN LUXURY, SOMEWHERE NEW EVERY DAY
Going on a cruise holiday means you will get to experience the most stunning destinations around the world. From the glorious Caribbean to the historic cities of the Mediterranean, a cruise holiday really does open up the world to you, making the world, your honeymoon destination. And of course, there is no way better to wake up than in your private Yacht Club Suite.
MSC Yacht Club truly is an incredible experience and we truly believe that it is perfect for honeymoons. Here at Tour America / Cruise Holidays, we tailor-make all of our honeymoon packages meaning that if you would like to add on a stay in New York, a trip to Las Vegas, or a week in Mexico, we can do that for you. All would compliment a fabulous, luxury cruise in MSC's Yacht Club. Our team of Award-Winning Cruise Experts have experienced Yacht Club first hand and they would be delighted to help you plan a honeymoon to remember. For more information on planning your honeymoon cruise, contact our team on 01-8173562 or via the contact form below.