5 Reasons Why the Caribbean is the Perfect Cruise Destination
Are you planning your next cruise holiday and not sure where to go? The Caribbean is the perfect destination to take your newest adventure to. From the warm weather and thrilling shore excursions to the rich history of the islands and fantastic beaches; you cannot go wrong with the Caribbean, and in this post, we're listing 5 reasons why the Caribbean is the perfect cruise destination for your next trip.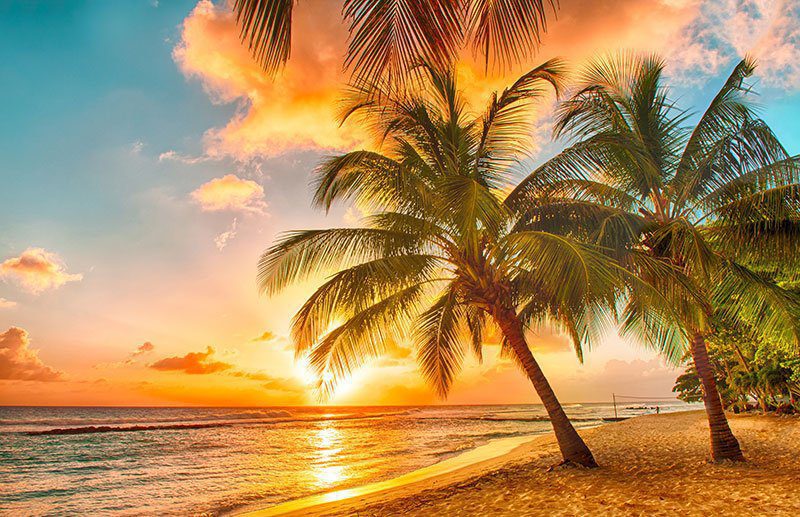 1. WARM WEATHER
Irish weather can get a bit dreary so why not escape to a warm, tropical paradise? The temperatures in the Caribbean generally stay in the range of 27 to 38 degrees, but it is always hot year round. The best times to visit the Caribbean would be December through April for warm temperatures and low rainfall but if you are travelling during rainy season (June-September), have no worries because when it does rain in the Caribbean it is usually light and warm versus the colder rain we get here in Ireland. If you're looking for islands with the least chance of rainfall; visit Aruba, Bonaire, or Curaçao, which have traditionally had the driest climates.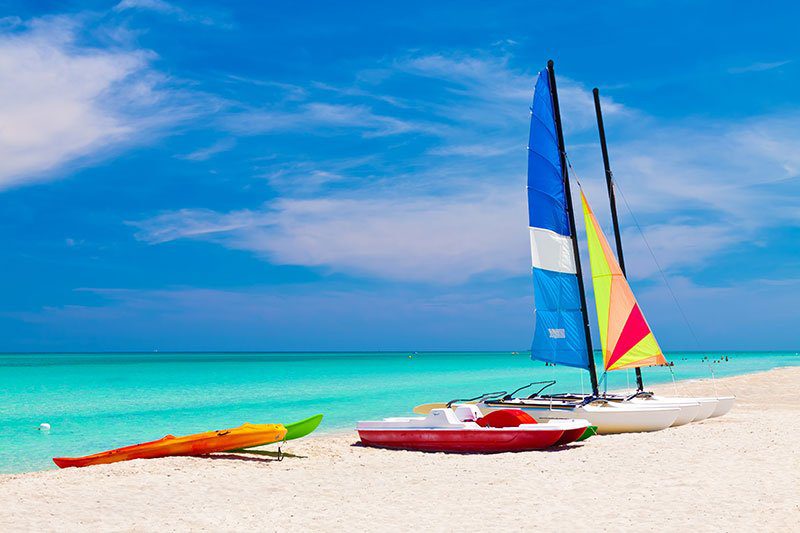 2. FABULOUS BEACHES
Would you love to be laying on a white sandy beach right now? Well, a Caribbean cruise is calling your name. The Caribbean is known for its gorgeous beaches, bright blue water, and powder like sand; which is why it's such a popular destination among cruise lines and tourists. Bring your cameras because the contrast of gorgeous colours will be perfect for a photo op. The sunny climate keeps the water at an average of 27 degrees Celsius. The warm water is perfect for aquatic adventures, such as, snorkelling, swimming, scuba diving, and any other water activity you can think of. When you're done in the water you can rent beach beds or umbrellas on many of the beaches to cool off under a relaxing, shady spot. Some of the beaches even have restaurants nearby to grab a bite after a fun filled day at the beach. Regardless of the destinations you'll be visiting on your Caribbean cruise, every beach will be sure to exceed your expectations!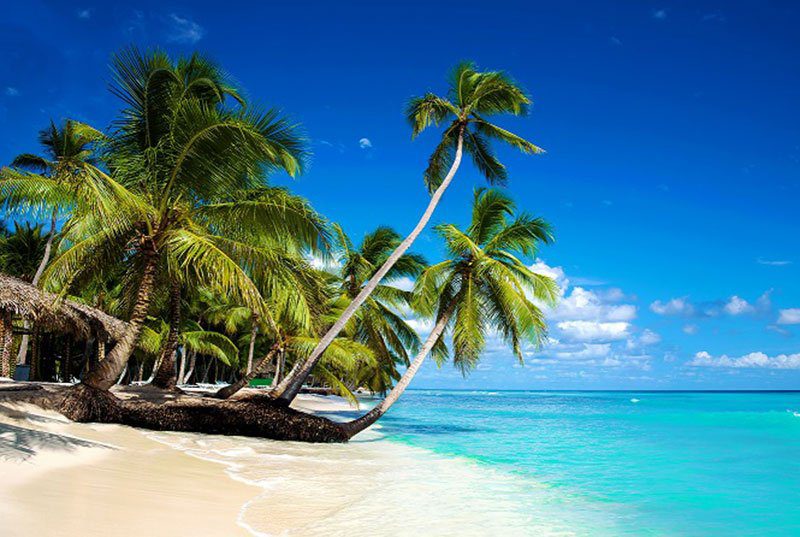 3. EXCITING SHORE EXCURSIONS
The Caribbean has some of the most beautiful scenery in the world. Explore what the gorgeous destinations have to offer by booking a shore excursion today! Whether you're interested in cultural tours, city sights, water sports, or many other exciting excursions; there's something for everyone. Below we're running through a couple of our favourite cruise line excursion options.
ROYAL CARIBBEAN SHORE EXCURSIONS
Royal Caribbean offers many shore excursions that will add to any holiday. In Aruba, kite-surf over sands and plunge into the cooling natural pools in the Arikok National Park. Grand Cayman is known for their incredible waters. Go snorkelling alongside dazzling tropical fish, sea turtles, and stingrays or take the fun on land with some fantastic shopping in historic Georgetown. When visiting Puerto Rico go explore San Juan's lovely Spanish colonial Old Town, full of rich history and unique architecture. Looking for more adventure while you're there? Labadee, Haiti has the world's longest zip line, Dragon's Breath Zip Line, which will get any thrill-seeker's adrenaline pumping! When heading to St. Thomas snorkel in the famous Turtle Bay, swim with sharks in Jamaica, and for the little pirates out there, find the hidden treasure in Charlotte Amalie at Blackbeard's Castle.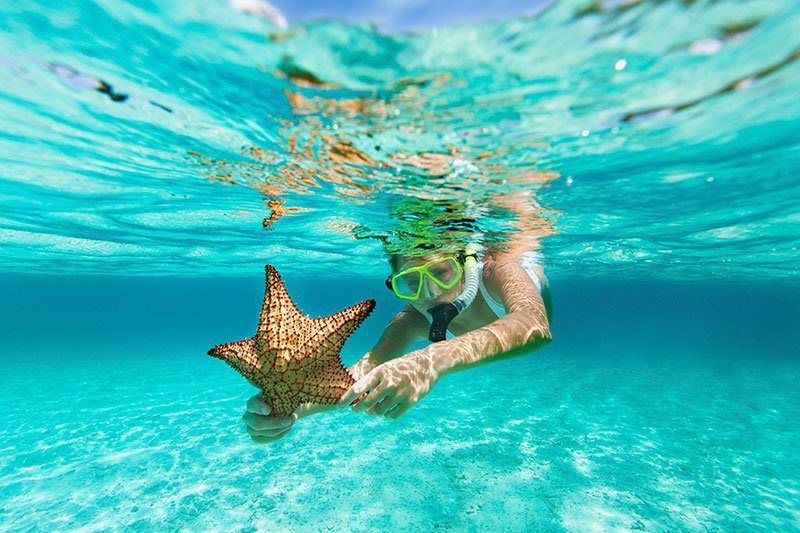 NORWEGIAN CRUISE LINE SHORE EXCURSIONS
Norwegian Cruise Line has a great variety of fantastic shore excursions to choose from in every port of call. In Belize, go parasailing and get spectacular views while flying high above Harvest Caye Island. In the Bahamas, Great Stirrup Cay has many attractions to offer. Go paddle boarding on the beautiful water, take a wave-runner tour, or even snorkel with the stingrays. Visit historic Cuba for tours to remember including tours around Historic Havana. And lastly, in St. Maarten take a historic bicycle tour of Phillipsburg or enjoy the fantastic weather in an Island Jeep Exploration tour. All of these tours will provide great fun and fabulous photo opportunities as well.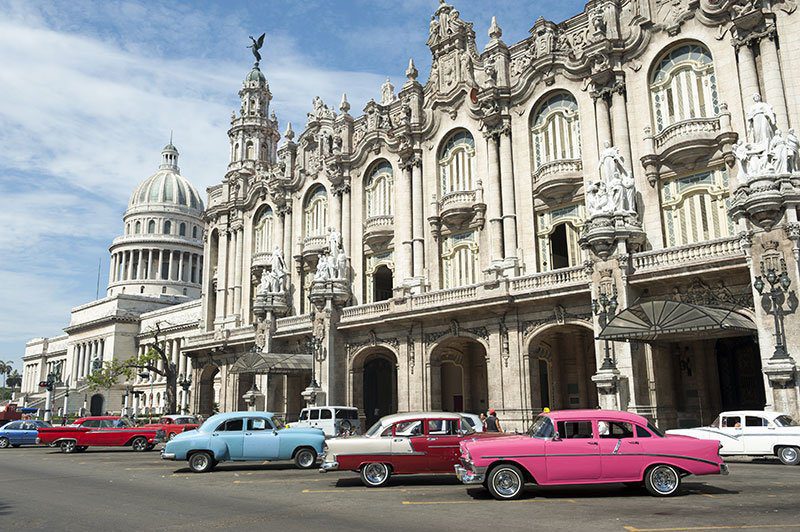 MSC CRUISES SHORE EXCURSIONS
MSC Cruises offer guests many fabulous opportunities to explore the best parts of the Caribbean. In St. Kitts, take a scenic railway ride and coastal tour. Ride on the "last railway in the west indies" followed by a catamaran tour that's sure to provide the most epic views around. In Jamaica, the island flavors and cuisine are legendary so why not take an excursion to cook your own delicious Jamaican feast with a fantastic chef to teach you the techniques of the island. Looking for something more adventurous? Go on a horseback safari in Belize for an epic adventure while seeing some cute creatures and don't forget the camera for great photo ops.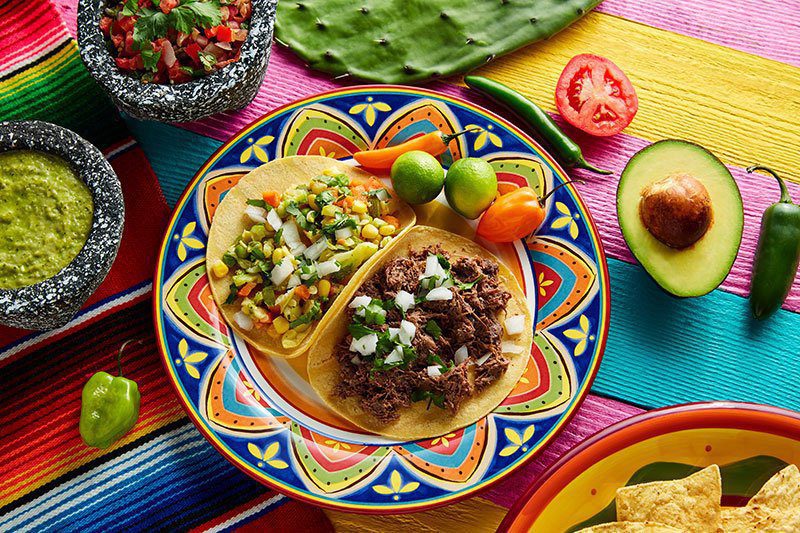 CELEBRITY CRUISES SHORE EXCURSIONS
Celebrity Cruises offers guests fantastic shore excursions through the day and night! In Barbados, watch the Barbados Evening Extravaganza Show in Bridgetown featuring their Afro-Caribbean heritage and acrobatic stunts! In Bermuda, go on the Aquarium and Crystal Caves tour to experience their pink sand beaches, unique architecture, the museum and zoo, and the breathtaking caves sure to make exciting memories! While in Bonaire, you cannot go wrong with a glass bottom kayak and snorkel adventure. The water is gorgeous and the sea life is so fascinating you may not want to leave! Finally, in the Dominican Republic there are excursions for every thrill seeker! The dune buggy tour will give you views of the lush landscape, allow swimming in an underground river, visit a local farm, and unwind after your busy day on a lovely beach! Take a guided segway tour along the winding wooden paths at the Punta Cana Ecological Reserve for views of spectacular wildlife as well!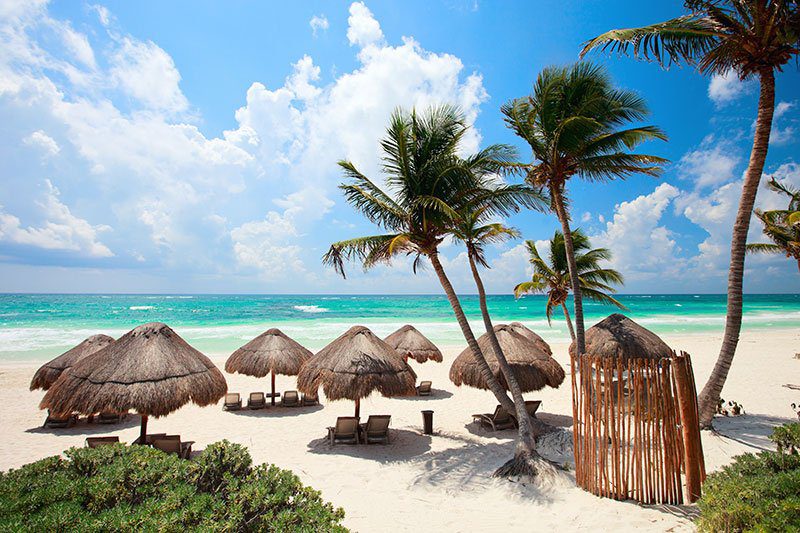 4. RICH HISTORY
The Caribbean is a great place to dive into another nation's rich history with their exciting blend of cultures! If you're not the biggest history fan there is interesting architecture and landmarks for everyone to enjoy. In Puerto Rico, enjoy the incredible history and architecture that founded the vibrant city; Mexico has exciting ancient ruins for everyone to explore, and enjoy Cuba's authenticity with automobiles dating back decades for a truly incredible way to experience history in the modern day.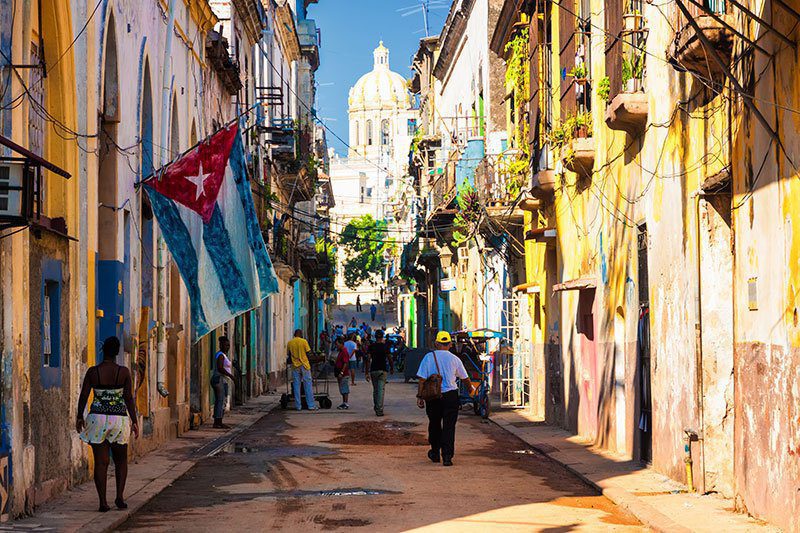 PUERTO RICO
Puerto Rico was discovered in 1493 by Christopher Columbus, which gives it a long rich history. The culture is mainly influenced by the Spanish, African, Taino, and Carib Indian races; giving this nation a vibrant spirit for many history lovers to be fascinated by! When in Puerto Rico visit Old San Juan for the ultimate walk back in time. Go to Casa Blanca built in 1521 originally for Ponce de Leon, it is now one of the oldest inhabited residences in the Western Hemisphere. Looking for a unique Gothic themed church? Visit the Iglesia de San Jose for the second oldest church in the Western Hemisphere sure to make any history lover ecstatic! Make sure to bring your camera for the largest fortification in the Caribbean! Tour the San Felipe del Morro (El Morro) for an intriguing web of vaults and dungeons for the best adventure yet!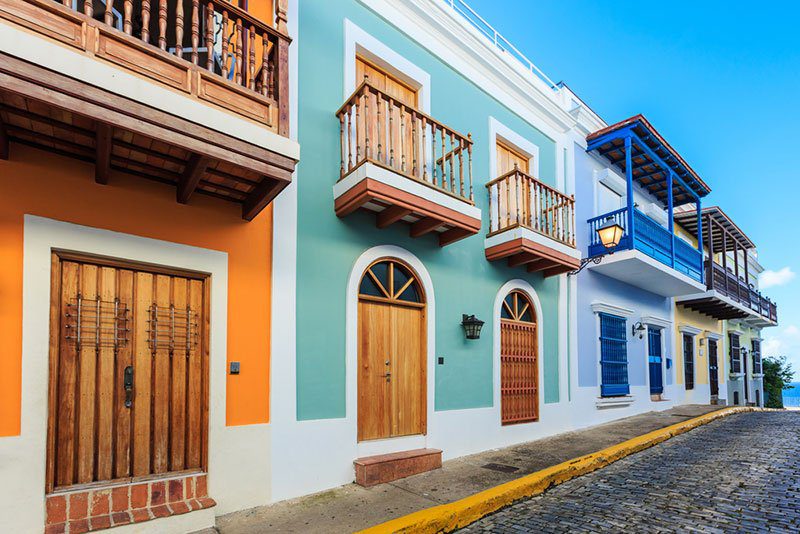 MEXICO
Mexico is rich in history and was first inhabited more than 13,000 years ago. During the 16th century, it was colonised by the Spanish, giving the nation its vibrant culture and festive traditions. If you're a history buff, then going to Cozumel, Mexico on your Caribbean cruise could make you never want to leave! Visit to see the fantastic Mayan Ruins depicting the lifestyles of people thousands of years before through art, media, and artefacts. While on the tour, make sure to stop by the first catholic church for an amazing piece of history. Mexico is known for its agriculture, visit a farm that has produced cocoa beans for hundreds of years to have a greater appreciation of our delicious candy bars! Mexico provides a fun adventure for everyone while letting the history buffs explore cultures of the past!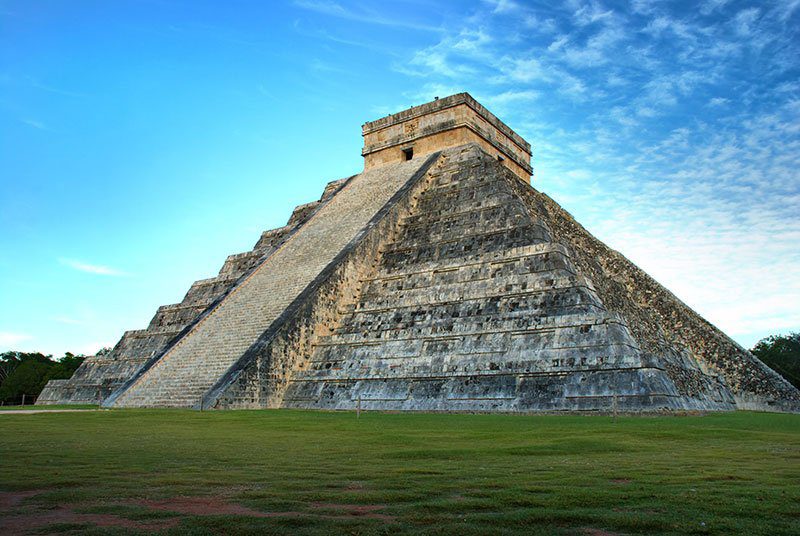 CUBA
Cuba is the ultimate history lover's destination when going on a Caribbean cruise! Cuba is enriched with culture through their traditions, architecture, and art. Visit the capital, Havana, for a city in its authentic state with buildings dating back to the 15th century. From the vast military history to the gorgeous artwork in famous museums around town, the tour of Havana will surely not disappoint. Ride around town in an American Classic car for a fantastic tour of the city. All of the automobiles are stuck in the mid 1900s, embrace the fantastic car culture of before. The artwork in Cuba is vibrant, colourful, and hold very powerful imagery. Visit Fabrica de Arte Cubano or one of the many other galleries to view history through an abstract perspective, which gives you a different look into the vast culture. Visit Finca Vigia, brilliant author Ernest Hemingway's home where he wrote two of his most famous novels: For Whom the Bell Tolls and The Old Man and the Sea. It will surely take you back to a simpler time of great music, literature, and art that is all Cuba.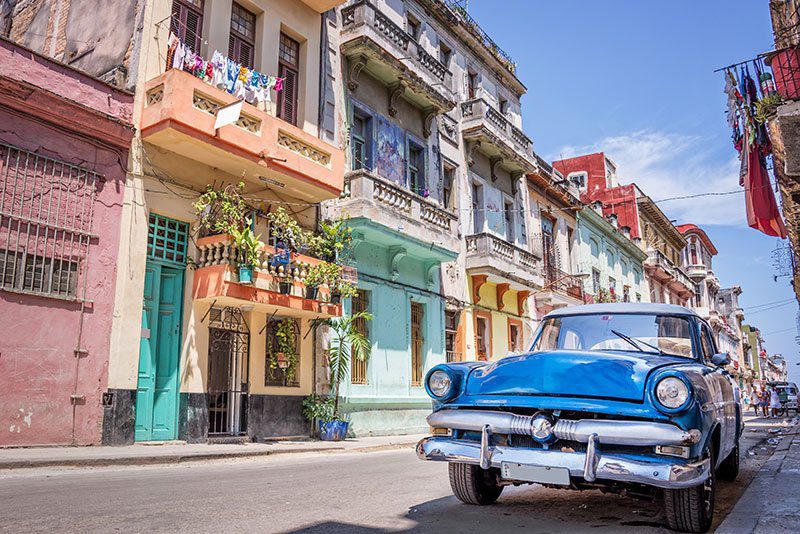 5. PREMIERE CRUISE LINES AVAILABLE
There are many cruise lines available to sail away to the Caribbean in. I bet your favourite ship is even available too! If you are wanting to sail with Royal Caribbean there are many ships available routing to this gorgeous destination. Hop aboard the Allure, Freedom, Harmony, Liberty, or Oasis of the Seas that are currently sailing to the Caribbean for the adventure of a lifetime. Travel in luxury with Celebrity Cruises, and maybe even on-board their brand new ship, Celebrity Edge, which is launching in 2018. If you're looking for a fantastic family holiday Norwegian Cruise Line offers many on-board activities for the entire party. Hop aboard a ship, such as, the Norwegian Escape for a fabulous Caribbean adventure! MSC Cruises also offers guests many opportunities to sail to the Caribbean! With ships like Divina based out of Miami and the brand new Seaside launching this year, you'll be spoilt for choice. The Caribbean is a fantastic place to experience on holiday and with so many cruise lines to choose from, your perfect holiday is awaiting you!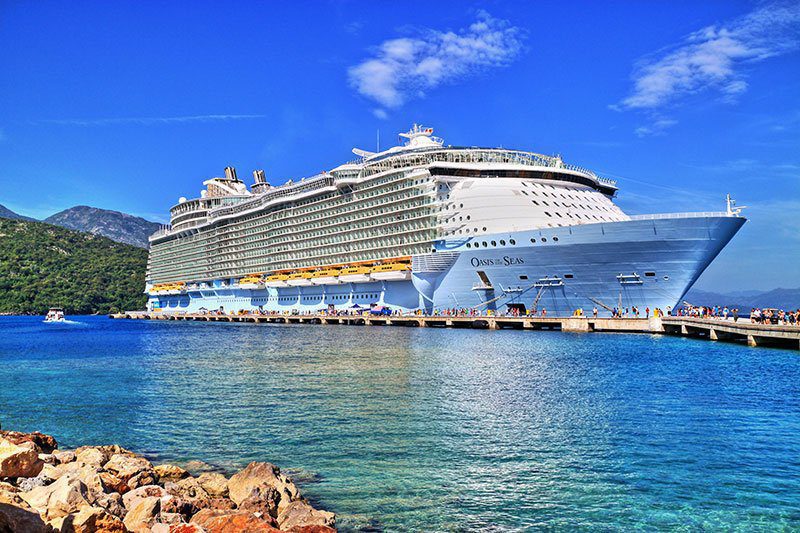 Caribbean cruises offer guests gorgeous beaches with warm weather, rich history, fabulous shore excursions, and even your favourite cruise lines are sailing to this fantastic destination. For more information on booking a Caribbean cruise, call our cruise experts on 01-8173535 or visit our Cruise Holidays website here