5 reasons you need to visit Ottawa, Canada
Ottawa tells the story of Canada. It is a city that is historic, cultural, thriving and home to endless things to enjoy. From ice-skating down the Rideau Canal, to exploring museums or taking in a spectacular light show at Parliament Hill, you will be spoilt for choice during your visit. If you're planning your next city break, keep on reading as our latest blog post is about to take you through 5 reasons you need to visit Ottawa!
1. EXCELLENT ATTRACTIONS
Ottawa, the capital city of Canada is home to a fascinating mix of attractions. Some of our favourite attractions include the incredible Parliament Hill which is located in the heart of Downtown sits atop of a hill overlooking the entire city has so much to enjoy. From spectacular light shows at night to free tours, it is a popular spot for visitors. The Royal Canadian Mint is another brilliant must do. On a tour of the mint, you will get to see and learn all about how Canadian coins are made – how fascinating! The Notre Dame Cathedral, built-in 1841 is the largest and oldest church in Ottawa and is a wonderful example of Canada's religious art. If you want to enjoy some fresh air during your visit, head to Major's Hill Park, the largest public park in Downtown Ottawa. This expansive park is home to Canada Day celebrations and other events and festivals throughout the year. If you're feeling spooky, why not go on an Ottawa haunted tour!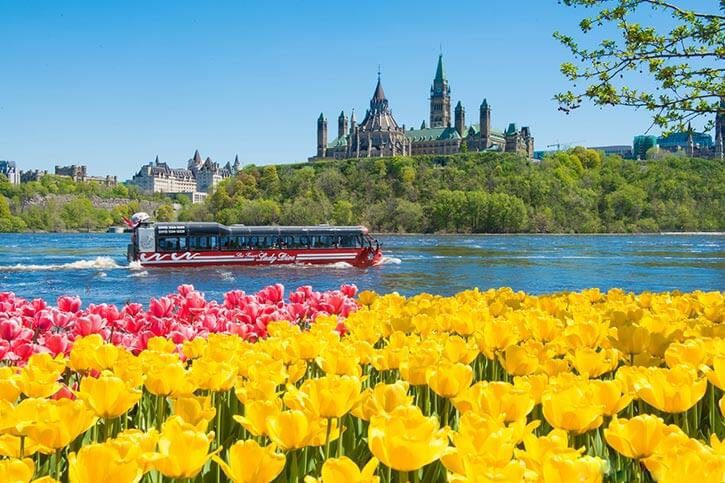 2. CULTURE AND MUSEUMS
Ottawa is home to some incredible museums. The Canadian War Museum is one of the most popular museums in the city and throughout, you will learn about Canada's war history through incredible exhibitions. The National Gallery of Canada showcases Canada's heritage and culture through its exhibitions. If you wish to explore and learn even more during your city break, check out Canada's Aviation and Space Museum and Canada's Science and Technology Museum.
3. RIDEAU CANAL
The Rideau Canal is a UNESCO World Heritage Site which stretches 7.8 kilometres through the city. During the winter, it becomes the largest frozen skating rink in the world and during the summer, its where locals and visitors go to enjoy a stroll in the afternoon sunshine.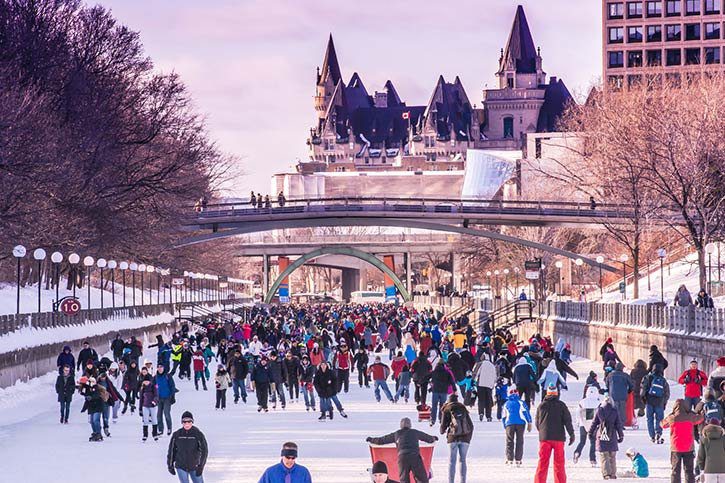 4. DINING AND TRAILS
Ottawa is a delight when it comes to dining. With culinary experiences from all over the world, there is something for everyone. Whether you fancy thai, seafood, French or Italian, you will find plenty of options. There are also amazing craft beer trails throughout the city as well as food and wine tours.
5. GREAT OUTDOORS
When many think of cities, they don't think of outdoor activities but Ottawa is one of those really unique destinations that has incredible opportunities for you to enjoy the great outdoors! The surrounding areas of Ottawa offer visits 800km's of recreational pathways, hiking trails and you can even enjoy white-water rafting and kayaking nearby! For a truly unique way to enjoy the city, why not go bungee jumping!
Ottawa really is a unique destination that offers the most diverse of experiences. For more information on this amazing destination, contact our multi-award winning travel experts on 01-8173562 or you can email us via the contact form below.