5 Things we're excited for on Harmony of the Seas
Royal Caribbean's newest cruise ship Harmony of the Seas, is launching next summer and we just can't wait for it! This Oasis class ship is a hybrid cruise ship and it will have so much to offer it's 5,400 passengers across its 16 decks including unique entertainment, one of a kind dining experiences and exclusive on-board activities. A cruise holiday on Harmony of the Seas will be unforgettable, and here are our five favourite reasons why!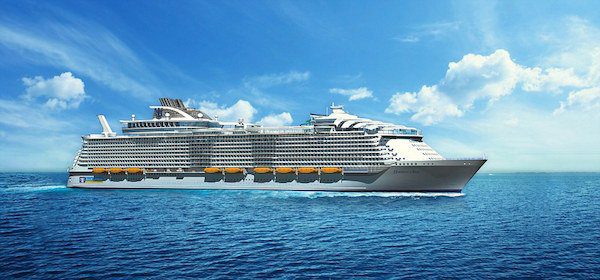 THE SLIDES
If you're a fan of water slides, Harmony of the Seas will have you spoilt for choice! The Perfect Storm is a triple treat of water slides named Typhoon, Cyclone, and Supercell and these will be the first ever water slides on a Royal Caribbean cruise ship! Race to the bottom with the intertwining Typhoon and Cyclone or take on the Supercell, which ends with a champagne bowl in which you'll spin around until you reach the centre. You can also watch other people on the slides as all three begin with clear acrylic tubing!
If this thrilling trio is not enough and you're feeling particularly brave, then take on Royal Caribbean's new unique attraction, the Ultimate Abyss! At 10 stories high, this dry slide will be the tallest slide at sea and its perfect for thrill seekers!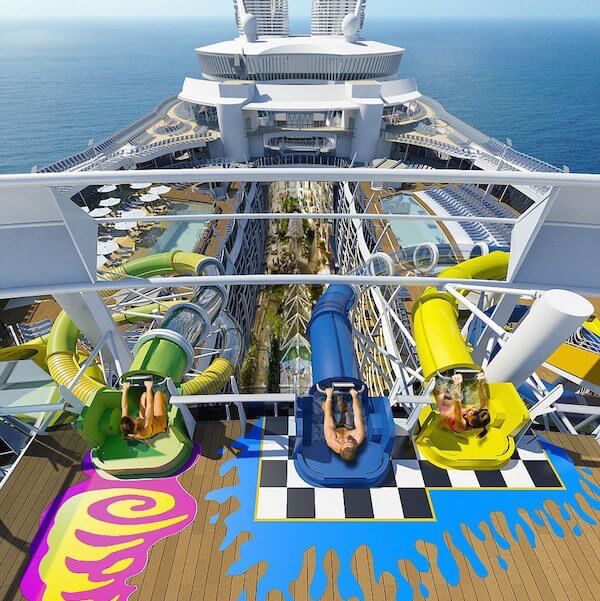 THE NEW DINING EXPERIENCES
If you want a one of a kind world dining experience then the intimate, unique dining experience of Wonderland is a must. This two story restaurant is based on the Lewis Carroll book Alice in Wonderland and with oversized and fantastic decor, you'll feel like you have truly entered the Mad Hatter's tea party. The restaurant is a new addition to Royal Caribbean's Oasis Class, and offers an imaginative, sensory dining experience with dishes that feature liquid nitrogen, table side smoking and more. You'll also be served by waiters who are dressed like characters straight out of the film!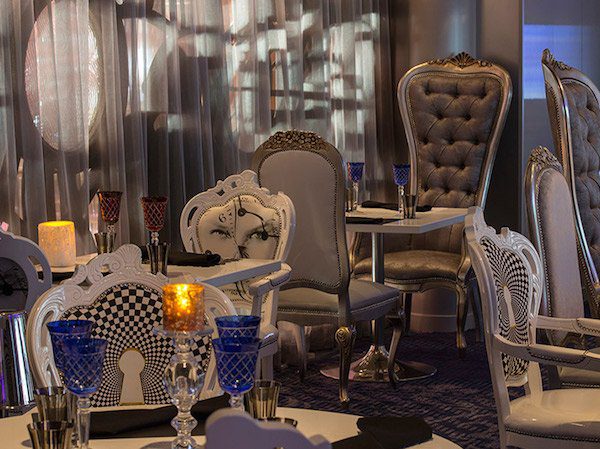 THE FASTEST WIFI AT SEA!
If you want to make your friends and family at home envious on Facebook, you won't ever have to worry about a bad connection as Harmony of the Seas offers its passengers Voom, the fastest internet at sea. Whether you want to upload a video of your cruise holiday to YouTube, post your pictures of the amazing food to Instagram, or tweet about the great time you're having on-board Harmony of the Seas, you'll always have a lightning fast connection!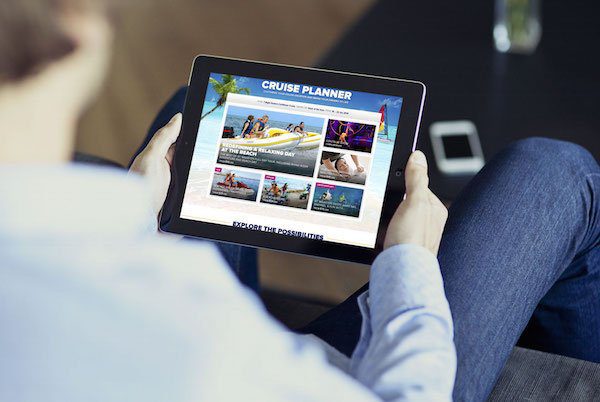 THE VIRTUAL BALCONY CABINS
If you're staying in an interior stateroom but don't want to miss the sea view, make sure to book an interior stateroom with a Virtual Balcony! A new addition to the Oasis Class, the floor to ceiling Virtual Balcony will provide you with a real time view of the sea or port of call, so you can still watch the sun rise and set over the horizon from the comfort of your bed and interior stateroom!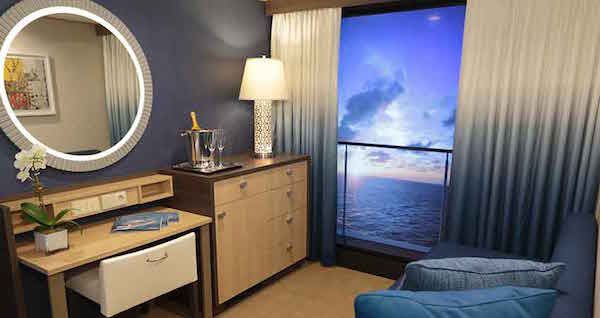 THE SMARTSHIP TECHNOLOGY
Like the Quantum Class ships, Harmony of the Seas is a smart ship full of amazing technology and one of the new exciting features is the Bionic Bar. At the Bionic Bar, you can place your drink order via iPad and your drinks will then be made by the two robots bartenders!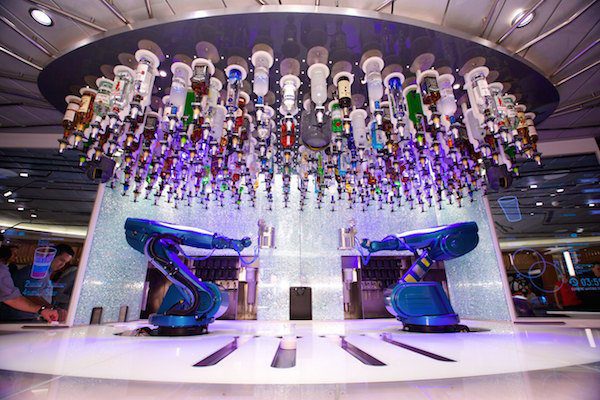 On board, you'll also get to use the brand new WOW bands meaning there's no need to carry wallet or purse around with you on board! This RFID wristband not only lets you into your stateroom, but it allows you to book seats for shows, make restaurant reservations, and pay for food, drinks and souvenirs. Before you travel, be sure to download the Royal iQ app onto your devices as this app allows you to book and manage your excursions, dinner reservations and even track your bags!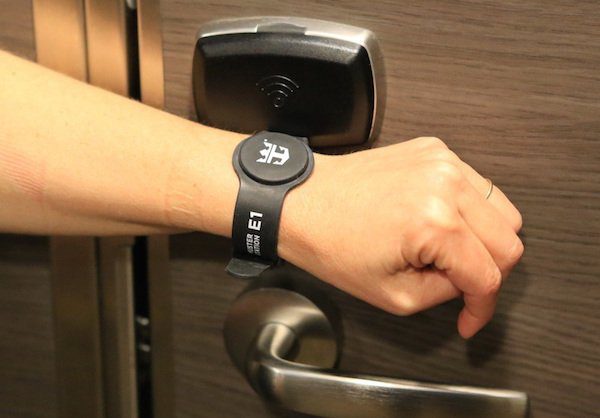 So there you have it, five things we're excited for on Harmony on the Seas! And with carousels, duty free shopping, spas, fitness centres, zip lines and rock climbing, there are so many more things to look forward too! Harmony of the Seas goes on her maiden voyage in Spring 2016. If you'd like more information on a cruise on board Harmony of the Seas, call our cruise experts today on 01-8173558, or our Cork office on 021-2429555.