5 Top Destinations to Inspire your Next Holiday
Sometimes we all need a little help and advice when it comes to deciding where to go next on holiday. Because, in a world with so much choice, the list of places to see just gets longer. If you're planning a trip, we've got you covered when it comes to giving you some ideas. Here are 5 top destinations to inspire your next holiday.
NEW YORK CITY
New York, New York, so good they named it twice! New York City is the epitome of USA holidays and a couple of days in the Big Apple, will leave you in awe. The city is home to everything from amazing shopping and excellent dining to world-class shows and an abundance of attractions. Not to mention, an atmosphere that's hard to rival.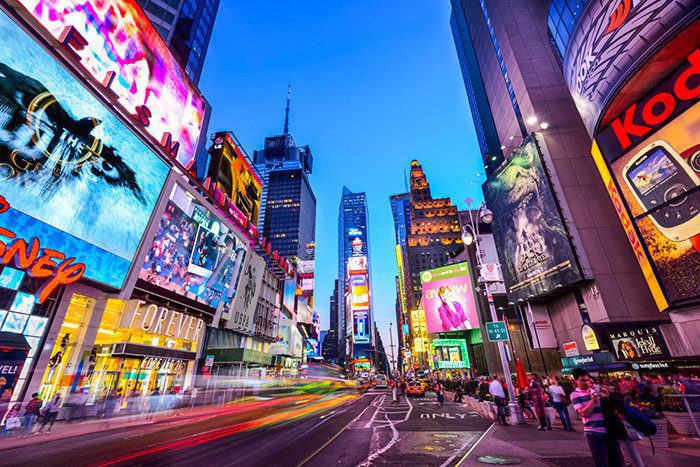 WHAT TO EXPECT IN NEW YORK CITY
What you can expect most from a visit to New York City is for no two days to be the same. The city is home to some of the most famous landmarks and attractions in the world including the Empire State Building, Top of the Rock, the Statue of Liberty, Times Square and Central Park. Not only that though, you can meet your favourite celebrity in Madame Tussaud's, you can delve into history aboard the Intrepid, you can learn a thing or two at one of the many museums or you can simply ramble among the busy streets as you breath in that infamous, NYC atmosphere.
Are you a fan of shopping? New York City is known as the best city in the world for shopping and for good reason! Ramble through Time Square and you'll find a mix of souvenir stores as well as some high street favourites. On 34th Street between 5th and 7th Avenue you will also find loads of great stores such as American Eagle Outfitters, H&M, Old Navy and of course, Macy's, the world's largest department store! If you're more into the designer brands, a visit to 5th Avenue is a must. And, on the other end of the spectrum, for the bargain hunters, check out the nearby Woodbury Common and The Mills at Jersey Gardens, New York's most famous shopping outlets.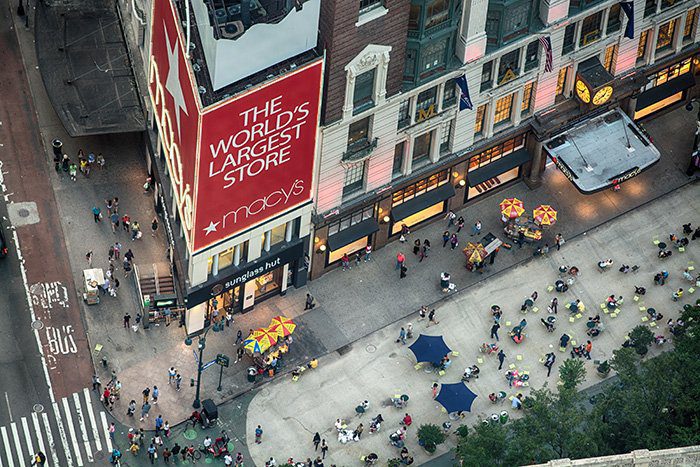 New York City is also a mecca for foodies and throughout its many neighbourhoods, blocks and streets, you will find a whole host of amazing dining options offering everything from chicken wings and burgers, to sushi and Italian.
NEW YORK CITY IS PERFECT FOR
If you're looking for that big city trip where every turn is full of possibility and surprise, New York City is for you. New York is perfect for anyone who loves to shop, sight-see and of course dine. Its one of those brilliant destinations that's perfect to visit with your significant other, a group of friends and it's also wonderful to visit as a family with your little ones. And, even if you've been before, the city always has something new and exciting happening so you'll always experience it in a different way on every trip. It's also really accessible from Ireland with direct flights to JFK International from Dublin Airport with Delta Airlines.
BOSTON
Boston is a historic city that's full of charm. And, a visit to this East Coast gem, will give you the opportunity to delve into America's history as well as the chance to enjoy some excellent shopping and world class dining.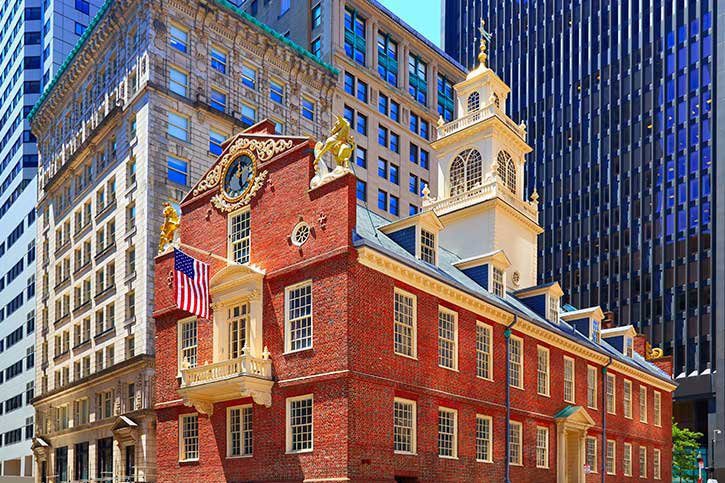 WHAT TO EXPECT IN BOSTON
Boston is an exciting city that offers a host of wonderful attractions and truly something to suit everyone's needs. From discovering its incredible history along the Freedom Trail, to catching a sporting event and visiting Harvard University, there is something for everyone to do and enjoy.
As its a very walk-able city, Boston is also really easy to get around and we think, the best to explore it, is by foot! Located in the centre of all the action is Boston Common and this wonderful park is a must visit while there. Boston Common is the oldest park in the United States and its also the start of the Freedom Trail, so it's significant as well as beautiful.
Shopping wise, you won't be disappointed in Boston. Copley Place and the Prudential Center are both brilliant shopping malls and a must visit for anyone looking to treat themselves or their loved ones. For quirkier finds and souvenirs, head to Faneuil Hall / Quincy Market.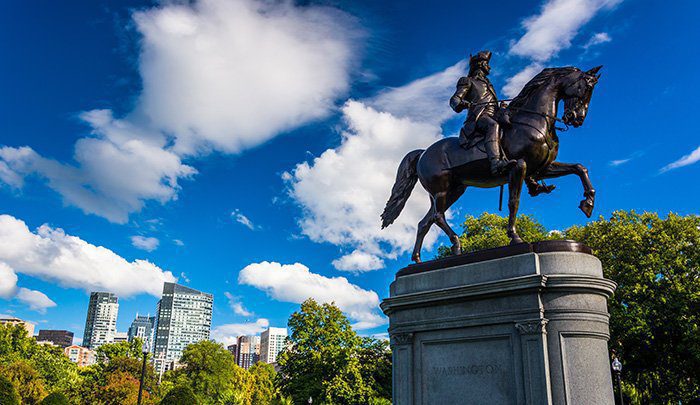 BOSTON IS PERFECT FOR
Boston is the perfect destination for those who want to experience a USA city that's got loads to see and do. Its also great for sporting fans as Boston is home to many iconic teams including the Boston Red Sox, the Boston Celtics and the Boston Bruins. If you're a fan of history and you like to learn about America's history, Boston is also a really fascinating city on the history front.
And, the great thing about visiting Boston is that it's even easier to get to from Ireland, with the launch of Delta Airline's direct route from Dublin Airport, which runs on a seasonal basis.
LAS VEGAS
Las Vegas is one of those destinations that is unlike anywhere else in the world. With world-class hotels, fantastic shows, great shopping and so much more to offer, it's a gem that needs to be discovered and enjoyed by everyone, at least once.
WHAT TO EXPECT IN LAS VEGAS
In short, you can expect fun 24/7 in Las Vegas! Home to landmark attractions such as the Bellagio Fountains, the High Roller, Freemont Street and the newly opened Las Vegas Park, Vegas is a destination that offers a lot of fun attractions to enjoy. It is also the perfect gateway to discover the nearby Grand Canyon, and, if you're visiting, a helicopter tour to this Wonder of the World is a must do.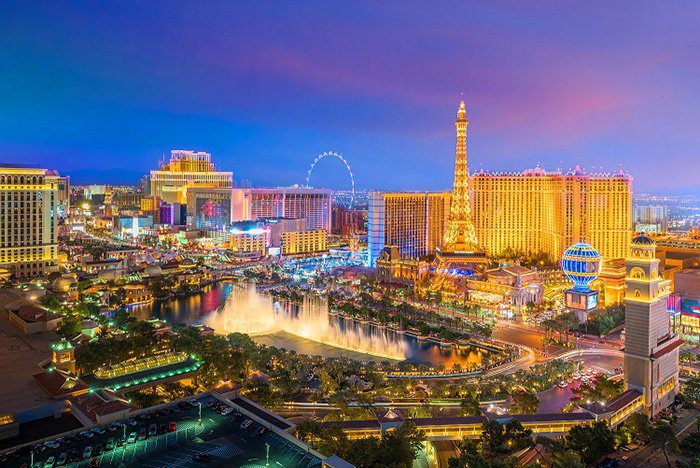 Shopping is also a big hit with all who visit, as Las Vegas shopping, does not disappoint. The city is home to fantastic malls including the Fashion Show Mall and the famous, high-end mall, The Forum at Caesar's Palace. The nearby Premium Outlets are also great for those hoping to grab a few bargains.
LAS VEGAS IS PERFECT FOR
Las Vegas is perfect for those who crave a lively holiday that's packed with things to do,both day and night. So whether you want to enjoy the attractions of the Strip, a party by the pool, a night in the casino or if you prefer to relax in luxury at one of the many hotel spas, you're in luck in Las Vegas!
And, although you can't get to Las Vegas directly from Ireland, Delta Airlines offer fantastic connecting flights to get you there from Dublin at ease.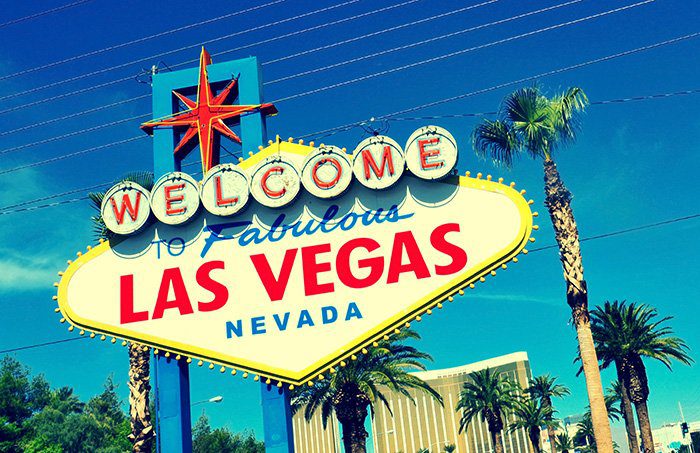 CANCUN
Cancun, Mexico is the perfect destination when it comes to stunning beaches, relaxing in the sun and enjoying high-end luxury hotels, and a trip to Cancun is perfect if you're needing a relaxing escape.
WHAT TO EXPECT IN CANCUN
Cancun is known for this wonderful beaches, crystal clear turquoise water and it's fantastic sunshine. But, away from the beaches, you can find a lot of attractions and things to do, to keep you busy on your trip, should you wish.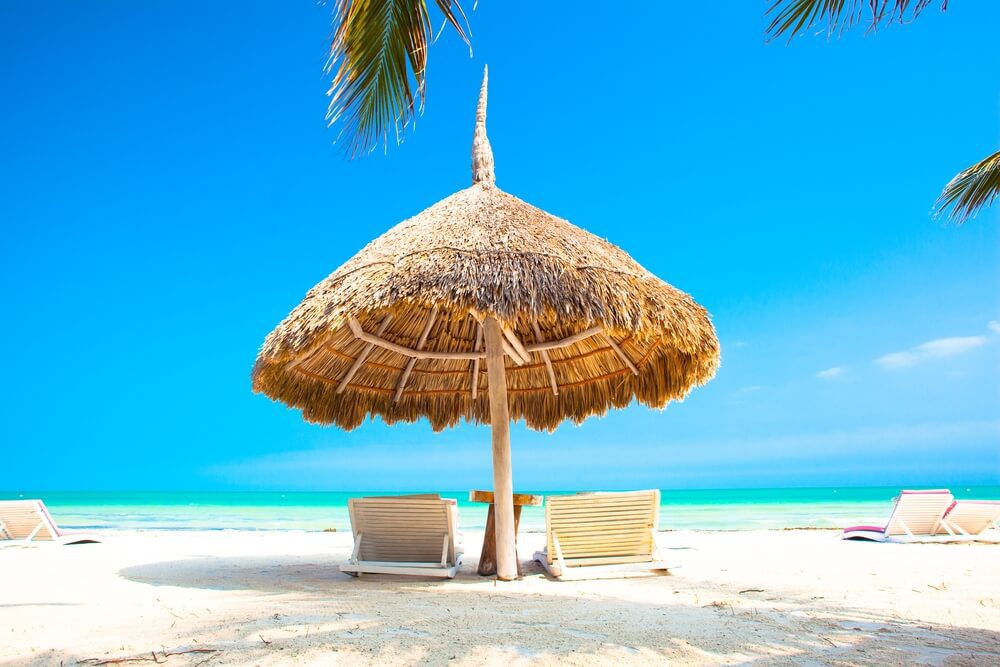 Mexico has many Mayan Ruins still standing to this day and if you want to learn about Mayan history, we really recommend checking them out. Chichen Itza and the Tulum Ruins are both easily accessed on tours from Cancun.
Or, if you prefer to get out on the water, why not take a boat trip to nearby Isla Mujeres. Or maybe you'd like to try your hand at kayaking and parasailing! If you're really brave at heart and feeling adventurous on your holiday, why not try zip-lining or a jeep safari tour. And, for those seeking exciting nightlife, a visit to the world-famous Coco Bongos in the heart of the Hotel Zone is an absolute must!
CANCUN IS PERFECT FOR
Cancun is perfect for couples, families and groups of friends. Traditionally known as a partying destination, Cancun has really become a family friendly destination as well, with many hotels now offering the best kids clubs and amenities on-site.
Cancun is also very popular for honeymooners who want to unwind after the busyness of wedding planning. With luxurious, all inclusive 5 star resorts, including some that are adult only, what's not to love! Cancun is also really popular as it's very accessible from Ireland with Delta Airlines flights through the USA that offer just one short stopover.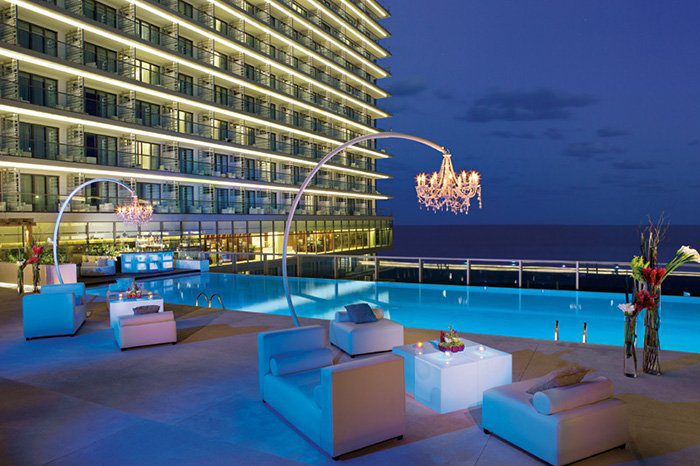 CUBA
Cuba is becoming one of the most popular destinations in the Caribbean and for good reason! This wonderful island is rich in history, culture and it's also home to some of the most amazing beaches in the world. Air France fly from Paris to Havana, Cuba's capital meaning it's also very easy to get to from Ireland.
WHAT TO EXPECT IN CUBA
What you can expect in Cuba, is to be immersed in history. Havana is a must see and as you stroll through its winding streets, you will feel as if you've stepped back into the 1950's. It's a beautiful city that's colourful, charismatic and oh so friendly. Discover churches, old mansion homes and be sure to keep an eye out for the old American cars as they speed past!
If you're staying in the beach resort of Varadero, you can expect sea-views which are hard to rival. Being on the beach in Varadero can feel like you're on a secluded island and this is what makes Cuban beaches so popular. If you love to be active, why not try kayaking on the calm waters.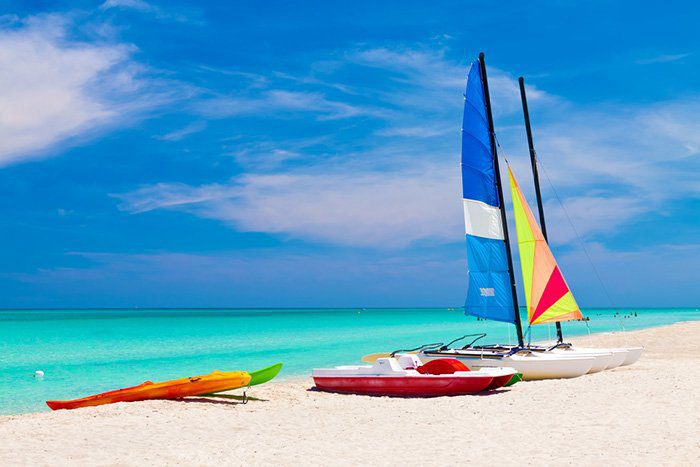 CUBA IS PERFECT FOR
Cuba is the perfect destination for couples who want to relax, but also want to dip their toes in some rich history and culture on their holidays. Cuba is also a wonderful opportunity for frequent cruisers to try a new destination as it's now allowing cruise ships to dock in Havana.
So there you have it, 5 top destinations to inspire your next holiday! If you are planning your next holiday, family break or even your honeymoon, and you'd like more information on the above, you can contact our Travel Experts on 01-8173562 or by completing the contact form below.