5 Ways to Stay Fit on a Cruise
Cruise holidays are packed with luxury, new destinations and amazing food. With that in mind, it's easy to pack on a few pounds while sailing the high seas because traditionally, cruising and staying fit weren't associated with each other! Nowadays though, many cruise ships are equipped with excellent facilities to help you stay fit and healthy on board. Here are our top 5 ways to stay fit on a cruise.
1. TAKE A CLASS
Many cruise lines and ships now offer fitness classes on board and these are a fantastic, fun way to stay fit while at sea. Start your day off with a relaxing yoga or pilates session or why not get pumped up on an intense spin class! Keep an eye out for the fitness classes of the day on your daily newsletter on board!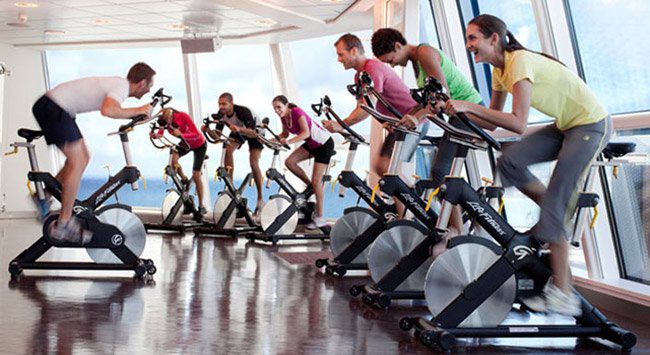 2. HIT THE ROPES
Most cruise ships now feature rope courses and rock climbing walls and these are a great way to have some fun while burning some calories in the process! See how high you can climb up the rock wall or challenge yourself to an adventurous trip on a rope course! These activities are a fantastic way to keep the whole family fit as they are a lot of fun for kiddies too!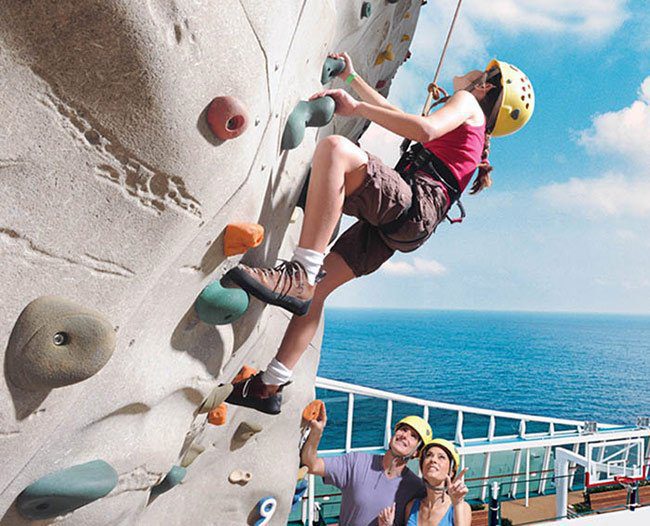 3. TAKE THE STAIRS
Cruise ships are tall and many ships have 10+ decks so being on a cruise is an excellent opportunity to get your legs working! While at sea, why not pretend your ship doesn't have elevators and take the stairs! A lot of ships also feature a walking / running track that runs around the deck and this is great for a morning run! Of course, because ships are so big, you do walk a lot on board too which is bonus exercise! Taking little steps like this will keep your fitness and energy levels up during your holiday.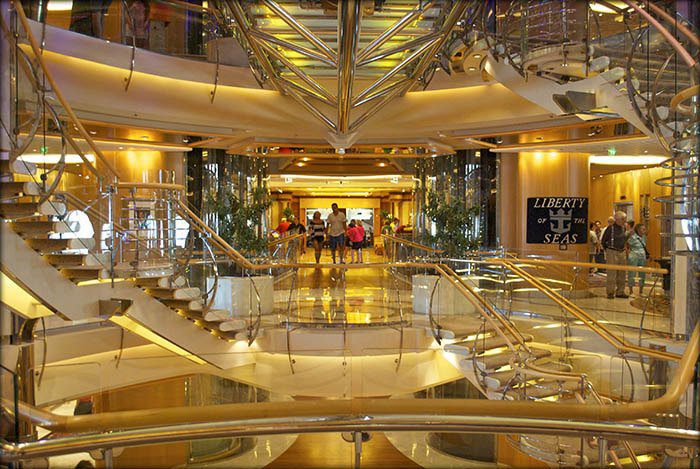 4. USE THE FITNESS CENTER
Many cruise ships feature state of the art fitness centres so while on your cruise, make sure to use the excellent gym facilities! Hit the treadmill, the cross trainer and do some weight training for a fitness session like no other! Working out at the gym is also easy work on a cruise as the views from the ship will be amazing!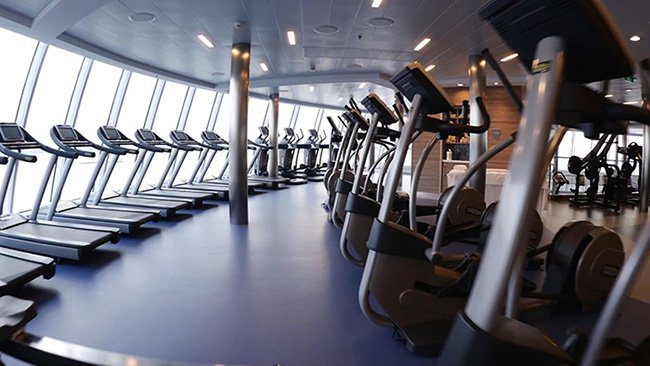 5. GET ACTIVE ON SHORE
When you visit each port of call, instead of strolling around or relaxing on the beach, why not rent a bike and explore the destination! If you're visiting a beach destination, get out in the water for a workout you won't even know you're doing! Enjoy some swimming or why not try some local water-sports!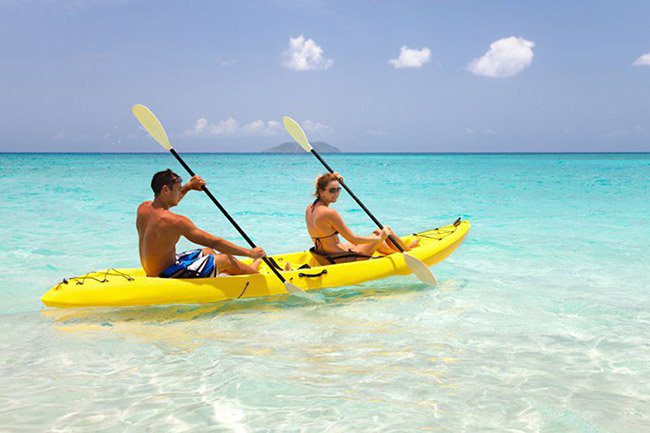 So there you have it, 5 ways to stay fit on a cruise! If you follow these tips, you're delicious meals and treats will be even more deserved. 🙂 For more information on booking a cruise holiday, visit www.cruiseholidays.ie or call 01-8173558.