7 Amazing Royal Caribbean Shore Excursions
When you cruise with Royal Caribbean, there are endless activities on board. But the destinations you visit offer amazing experiences too. There are shore excursions to suit everyone, from adrenalin junkies to culture lovers to family fun activities! With perks like guaranteed first off ship, guaranteed return to ship and destination expertise, there's no reason not to book a shore excursion with Royal Caribbean! Here are seven amazing shore excursions you can do with Royal Caribbean!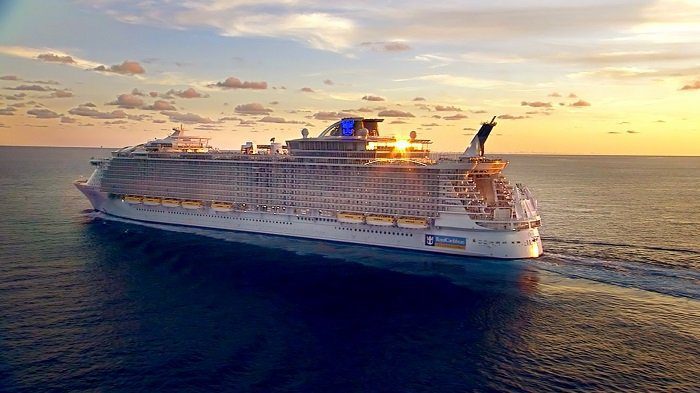 THE ETERNAL CITY TOUR IN ROME
Italy is steeped in history and culture so when you're on a Mediterranean cruise make sure Rome is on your to do list! On this shore excursion you can see some of the most famous historical sites like Michelangelo's Sistine Chapel, the Colosseum and St. Peters Basilica. Dive right into the Italian culture and sample authentic Italian pasta dishes. Booking an excursion in Rome while on a cruise is very important as the port is not located near the city.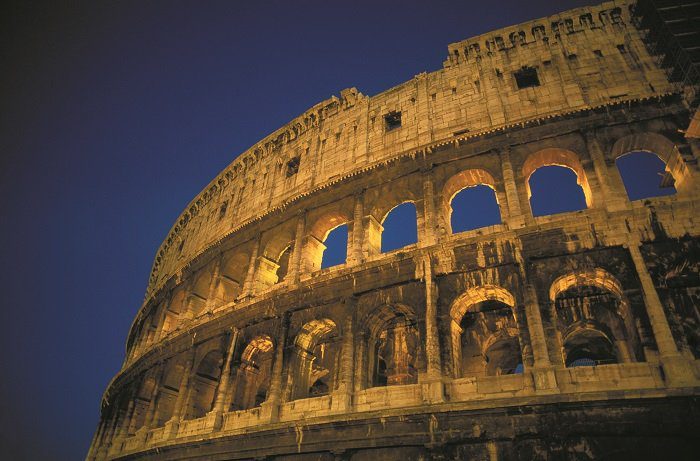 DUNE DINNER SAFARI IN DUBAI
If you are cruising in Dubai, you must experience the dune dinner safari! Imagine a traditional Bedouin meal in the desert with a range of activities that will give you memories to last a lifetime! In one night, ride a camel across the desert dunes, get a traditional henna tattoo, smoke a waterpipe, watch a belly dance performance and enjoy grilled meats, fish and vegetables in a Bedouin tent! This is an evening immersed in the authentic culture of Dubai and is not to be missed if cruising the Arabian Gulf.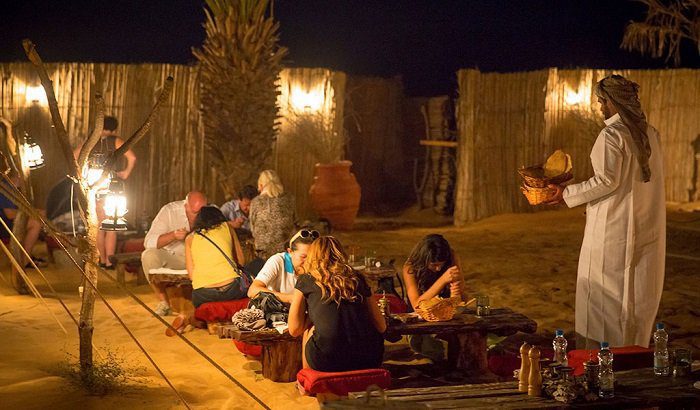 THE ROYAL TREATMENT ON LABADEE
Everyone's favourite port of call when on a Western or Eastern Caribbean cruise is Royal Caribbean's private beach, Labadee in Haiti. With different neighbourhoods, all boasting different activities, you won't want to leave this amazing destination! Fly down the side of a mountain on Dragon's Tail Coaster at Adrenaline Beach or enjoy a relaxing kayak ride at Nellie's Beach. Labadee Town Square is the place to go for local shopping, food and cultural activities. A visit to Labadee in Haiti will offer a unique experience that is hard to rival elsewhere.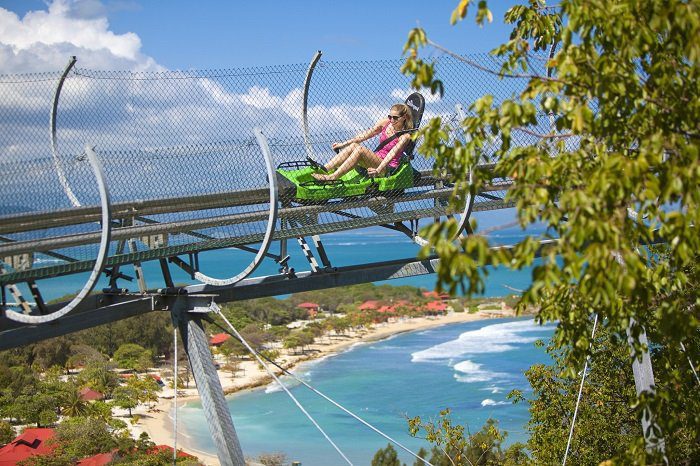 XPLOR ALL INCLUSIVE ADVENTURE IN COZUMEL
A Caribbean cruise should be on everyone's bucket list. When in Cozumel, Mexico, the XPLOR Adventure is perfect day out for families or couples. Fly through the trees and explore underwater caves all in one day! This is the perfect activity for families looking for adventure. Climb trees and zipline through the Yucatan jungle before climbing on board an amphibious vehicle and paddling through caverns! Swim through stalagmites and stalactites while on this once in a lifetime excursion!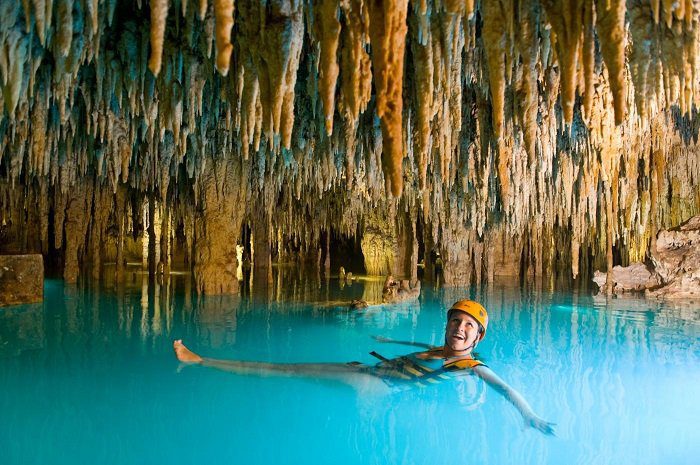 CATAMARAN CORAL REEF SNORKEL IN KINGS WHARF
If you're looking for a destination with a difference, you should try Bermuda! Kings Wharf in Bermuda has tons of things to do when off your cruise ship. This area is full of culture, food, shopping and amazing beaches. You can also enjoy a catamaran ride and snorkeling in the water. On this excursion you can see the beauty of Kings Wharf from above and below the water. Cruise out to a coral reef with experienced crew who tell you everything you want to know about the island and local eco system. You can then jump into the water and explore under the surface with a pair of snorkels. If you prefer to stay dry, soak up the sun on board and enjoy the view before cruising back to shore.

COUNTRYSIDE DRIVE AND FIRE WALKING SPECTACULAR IN SUVA
If you are cruising the South Pacific, there's no better way to experience the culture of Fiji than the Countryside and Fire Walking Spectacular! Before you reach this beautiful Fijian village, the journey through scenic mountains are breathtaking. When you arrive you are immersed in the culture of the village with craft demonstrations and interpretive dances. The highlight of the trip is the world renowned Fijian firewalkers. They show no fear walking across white hot stones!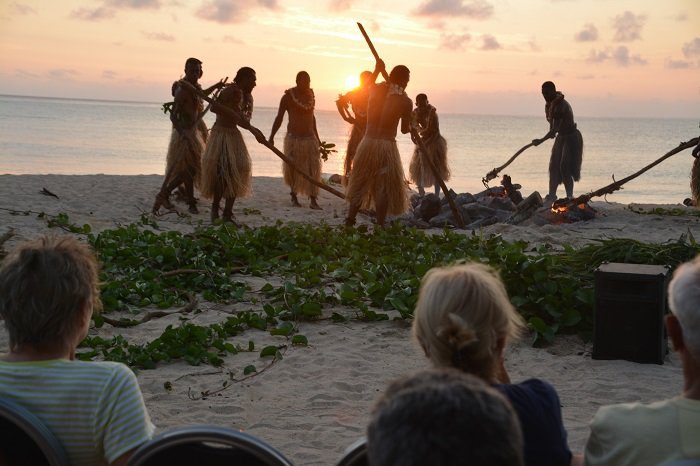 DOG SLED AND MUSHER'S CAMP EXPERIENCE IN SKAGWAY
On an Alaskan cruise, you can become one with nature. Beautiful landscapes, scenic views and amazing wildlife fill your itinerary when on shore. When you visit Skagway, a trip to consider is the dog sled and musher camp experience. This is a must see for all the animal lovers out there! Ride a husky-pulled sled through Alaskan forests to a authentic Musher's camp. Here you can learn all about mushers and the dogs from experienced mushers. Take a photo or two with the friendly dogs and relax around a campfire with a drink. This will be the highlight of your Alaskan cruise!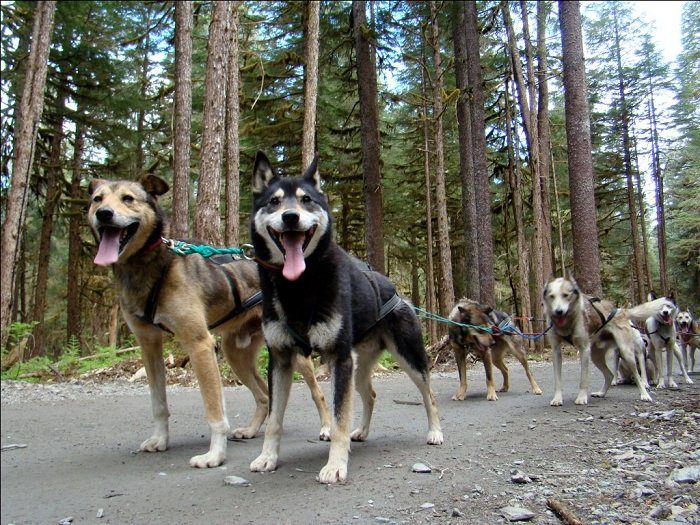 If you like the sound of any of these shore excursions and would like to book a Royal Caribbean cruise, call us on 01 817 3558 or visit cruiseholidays.ie for more information.