7 of the newest cruise ships to get excited for
While we've all been at home, the cruise industry has continued to innovate and pave the way with exciting new ships. Each of these new ships gives cruisers the opportunity to embrace even more choice, even more destinations and even more memories. In this blog post, we're going to take you through the latest seven that we are so excited about. Some are already sailing, some are due to sail very soon, but all, will be firsts for Irish consumers. These are 7 of the newest cruise ships to get excited for.
1. Royal Caribbean's Odyssey of the Seas
Bolder in every direction, Odyssey of the Seas is Royal Caribbean's newest addition to their Quantum Ultra Class. Sailing for the first time this year from Fort Lauderdale and in the Mediterranean from next year, this incredible ship aims to see just how far adventure can take you! The ultimate family cruise ship, Odyssey of the Seas is packed with thrills to suit all ages. Think skydiving at sea, bumper cars, flow-riders and so much more. The North Star will also make its appearance again on Odyssey of the Seas. If you haven't yet heard the North Star, this unique, one of a kind observation pod will give you 360 degree views like you have never experienced! Odyssey of the Seas will also continue to lead the way with incredible dining experiences, with the ship being home to seven complimentary dining venues and eight speciality options, giving you plenty of choice on your cruise holiday.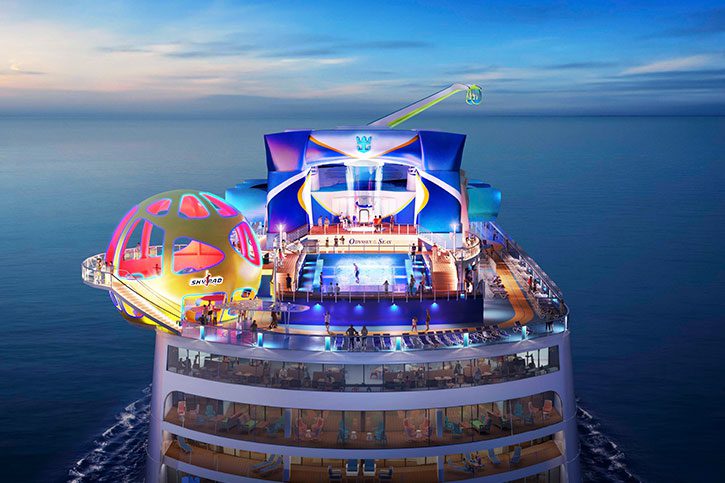 2. Royal Caribbean's Wonder of the Seas
Chase adventure East on Royal Caribbean's Wonder of the Seas! Coming in 2022, Wonder of the Seas is Asia's first Oasis Class ship and she is almost ready to bring cruising from China to a whole new level. Featuring the world's tallest slide at sea – The Ultimate Abyss, the show stopping Aqua Theatre, impressive dining options and so much more, Wonder of the Seas, coupled with unique, culture rich itineraries is a cruise ship that needs to be on your radar if you're looking to see and experience a new part of the world.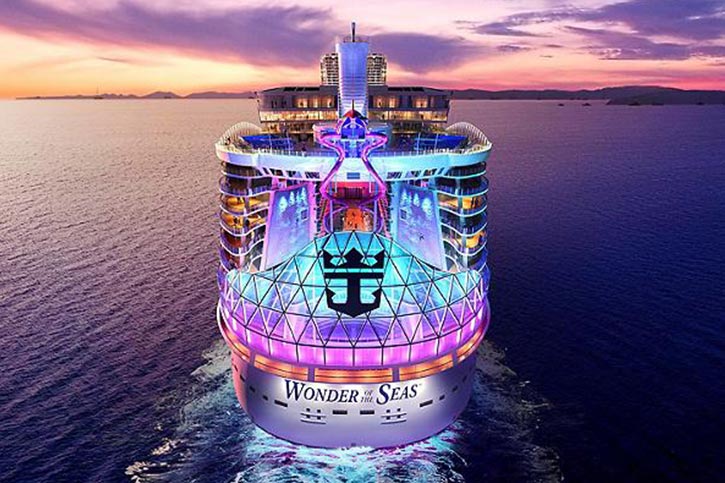 3. MSC Virtuosa
The largest ship in MSC's fleet along with her sister, MSC Grandiosa, MSC Virtuosa is the cruise line's newest ship. Named in honour of the company's architects who designed this class of ship, MSC Virtuosa is sure to blow you away. Boasting an impressive array of features, stunning cabin choices, dining options and fun features for the little ones, this beautiful ship will tick all of your boxes. Guests on board can choose to unwind between five chic pool areas, the tranquil spa, 11 dining venues and 21 bars. The kids club on board is also seriously impressive and features LEGO as a key partner. Another highlight worth noting about the incredible MSC Virtuosa is the luxurious cruise lines famed Yacht Club, which is a private ship within a ship, luxury suite class experience that is perfect for those celebrating a special occasion, or those who wish to enjoy the next level of luxury cruising.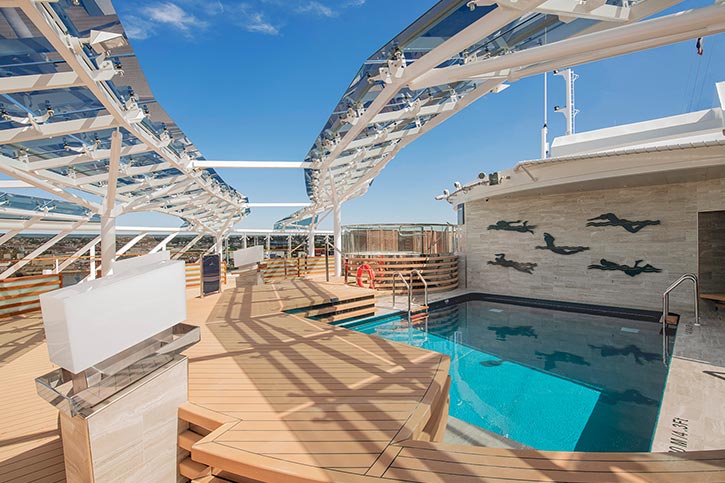 4. MSC Seashore
Sailing from later this year, MSC Seashore will feature a new innovative design that is inspired by her much loved sister ships, MSC Seaside and MSC Seaview. With larger entertainment spaces, innovative cabin designs and more speciality dining alongside the sea, MSC Seashore is sure to wow every guest on board. Not only that though, she will be the first cruise ship in the world to feature a new air sanitisation system called 'Safe Air', which will use UV-C lamp technology to remove any viruses or bacteria in the air, making the air on board cleaner for all guests and crew.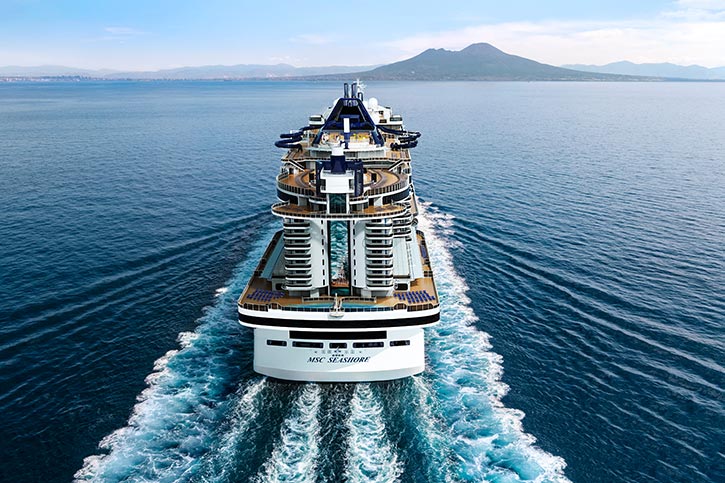 5. Celebrity Beyond
Celebrity Beyond, the third ship in Celebrity Cruises iconic Edge Class is sure to blow you away! Sailing from April 2022, this luxury cruise ship promises to deliver more space and more luxury. Sounds amazing to us. Continuing the vision of bringing the outside in, Celebrity Beyond offers cruisers a more immersive experience in their surroundings each day. Whether it's a day at sea, or a day in port, you will be surrounded by the sights and sounds of the sea and each of your destinations, like never before. On board, enjoy exceptional dining, luxury staterooms – some of which feature the only infinite verandas as sea, blissful spa days and so much more. For that extra special experience, Celebrity Beyond also features the world renowned Retreat, suite class product which is suite class cruising redefined and reimagined.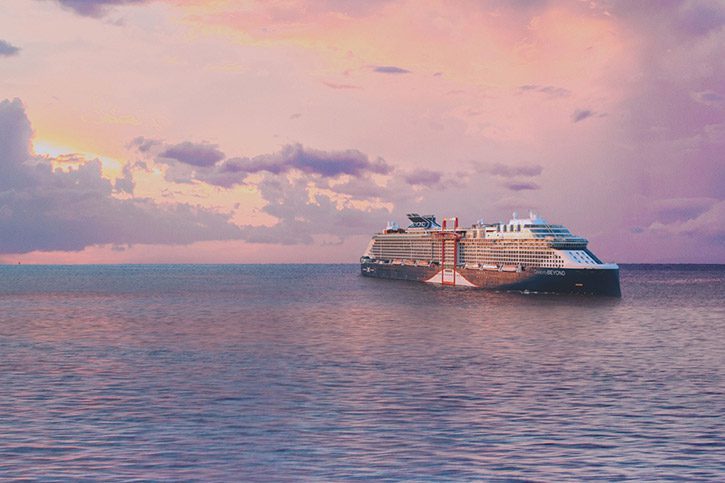 6. Norwegian Prima
Sailing in summer 2022, Norwegian Prima is the first of a new class of ships by Norwegian Cruise Line and it promises to elevate every expectation. Featuring even more outdoor space, Norwegian Prima will be home to a 360 degree walkway named Ocean Boulevard, reimagined dining experiences including hammock seating and cabanas, even more spacious accommodations and so much more.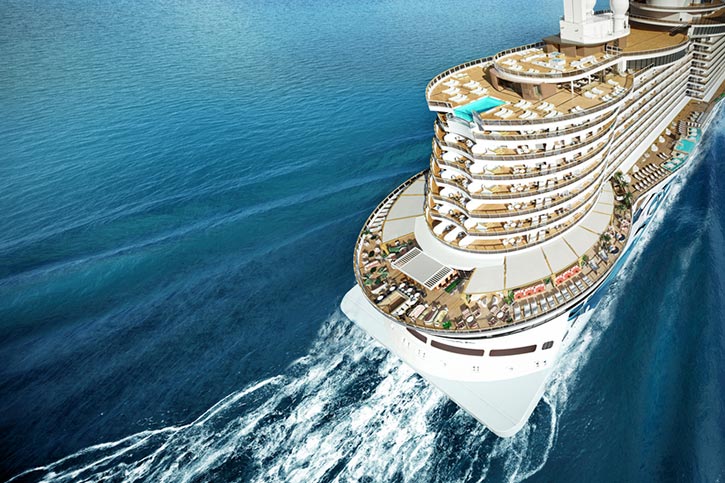 7. Sky Princess
Although she launched last year, Sky Princess is not to be forgotten on this list of fantastic new cruise ships. The latest additional to the Princess Cruises fleet, Sky Princess offers guests a contemporary cruise experience with out of this world dining, chic, modern cabins and fantastic on board entertainment. Guests on board can enjoy movies under the stars, a day at the spa, original music productions and so much more. For the little ones, Sky Princess will feature their fantastic Discovery at Sea programmes which are run in partnership with Discovery Channel and Animal Planet.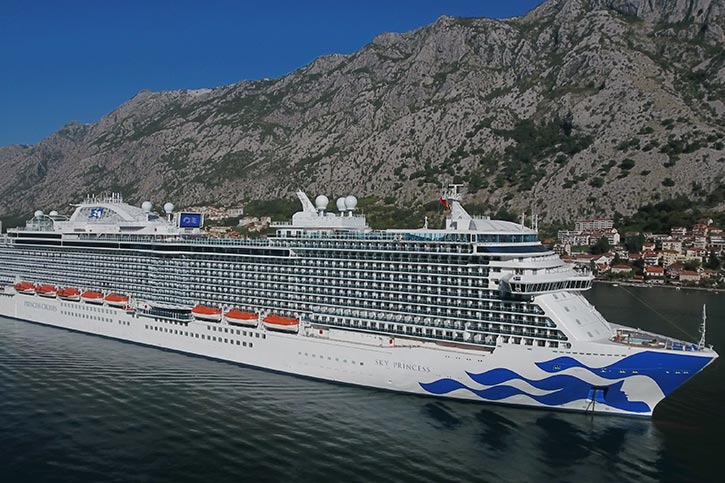 So there you have it, seven incredible, brand new cruise ships to think about when it comes to booking your next cruise holiday. From the tranquil waters of the Caribbean, to the culture of Asia and the cuisine of the Mediterranean, you are sure to find an itinerary and ship to suit your needs. We know though that planning and finding a cruise can be tedious and this is where we come in. Our cruise experts have experienced cruises all over the world and are ready to help you plan your next dream cruise holiday when the time is right for you. You can reach our room on 01-8173535 or via the contact form below.