7 stunning Natural Attractions in Fort Myers and Sanibel, Florida
Escape to Fort Myers and Sanibel, Florida and enjoy endless miles of white-sand beaches, and beautiful landscapes and enjoy an abundance of activities such as kayaking, hiking, and so much more. This beautiful area of South West Florida is all about unspoiled nature and enjoying the outdoors. In our latest blog post, we are taking you through 7 stunning natural attractions in Fort Myers and Sanibel, Florida.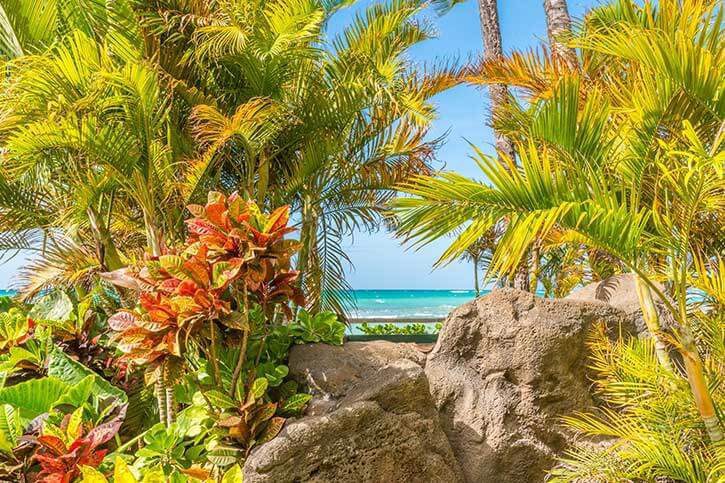 CAYO COSTA STATE PARK
Cayo Costa State Park is home to nine miles of untouched beaches and this beautiful park is only accessible by boat or kayak. One of the largest barrier islands, Cayo Costa State Park is home to unique vegetation which has been left unspoiled for 500 years. At the park, visitors can enjoy swimming, shelling and fishing, or if you prefer, you can simply unwind in the glorious Florida sunshine.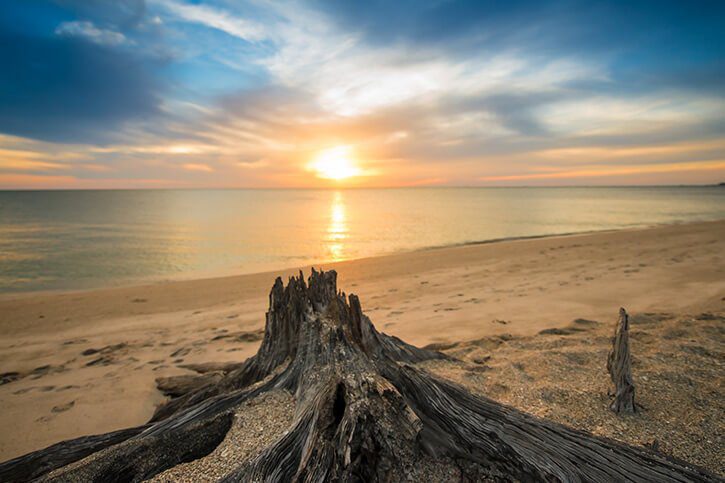 THE GREAT CALUSA BLUEWAY
The Great Calusa Blueway is a must for those who enjoy being surrounded by unspoiled nature. Kayak through sheltered mangrove creeks, bird-watch or take in 80 points of interest along the 190-mile trail. This unique waterway meanders through coastal waters, up to the Caloosahatchee River and throughout adjoining tributaries. As you enjoy the Blueway, be sure to keep an eye out for dolphins and manatees which are attracted to the area by the warm waters.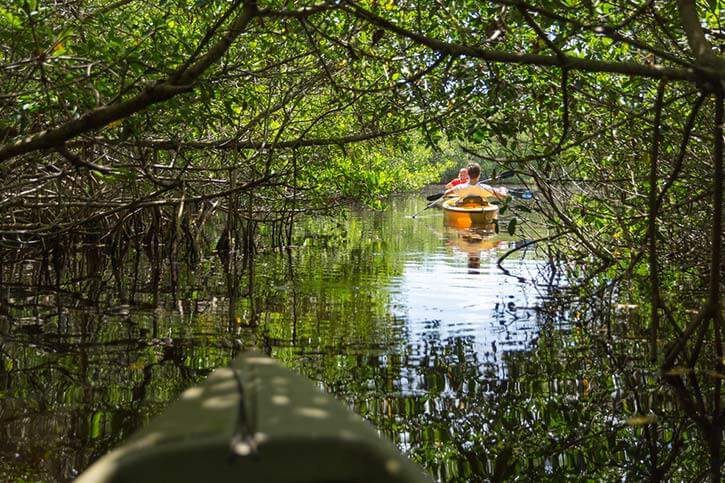 CAPTIVA ISLAND
Captiva Island is located just north of Sanibel and it is an island that is all about the outdoors. Visitors to Captiva Island can enjoy a range of outdoor activities including biking, sailing, bird-watching, photography and so much more.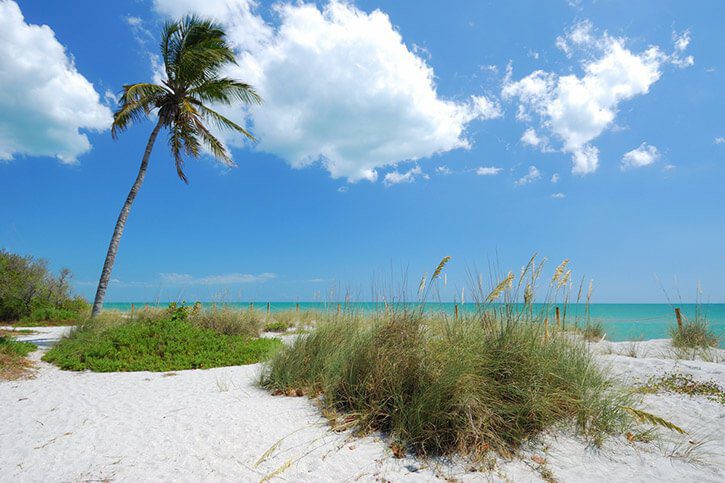 SIX MILE CYPRESS SLOUGH PRESERVE
Six Mile Cypress Slough Preserve is a 3,500-acre of wetland and upland ecosystem that is home to many animals including alligators, turtles, otters, birds and more. You explore the preserve on foot via a boardwalk and it is encouraged that you do so quietly in order to observe the wildlife in their natural habitat. The appearance of the Six Mile Cypress Slough Preserve changes depending on the season which makes it even more interesting.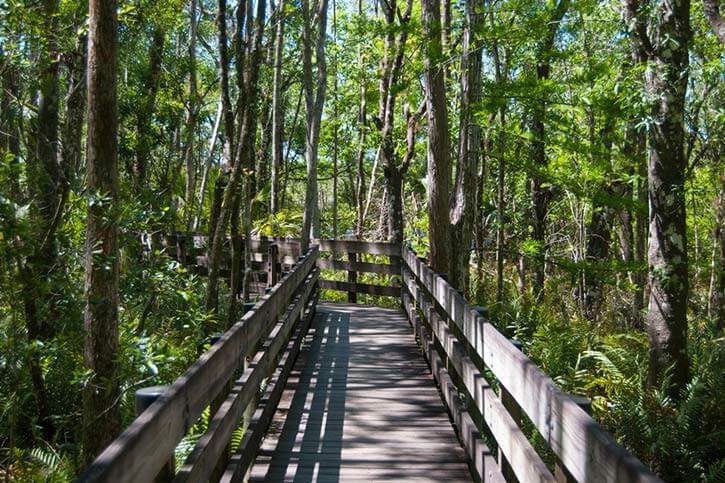 HIKING AND BIKING
More and more holidaymakers are choosing to embrace the gorgeous outdoors and there is no better place to enjoy hiking and biking than Fort Myers and Sanibel. Fort Myers Beach has hard-packed sand, making scenic walks and biking easy. But if you prefer to stay on harder ground, you can enjoy trails throughout the area. Sanibel Island is also a designated bicycle-friendly community and exploring on the bike is a great way to get around. For the more seasoned cyclers, we recommend you check out Caloosahatchee Regional Park which is home to 20 miles of hiking, mountain bike trails and horseback riding trails.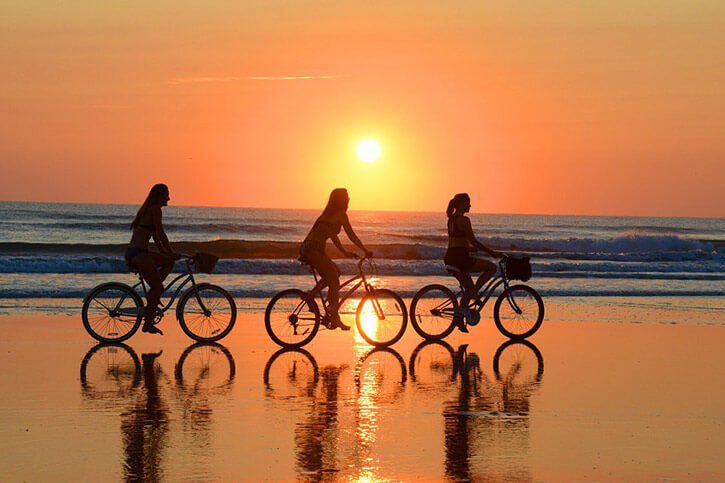 J.N. 'DING' DARLING NATIONAL WILDLIFE REFUGE
The J.N. 'Ding' Darling National Wildlife Refuge is a 7,600-acre wildlife refuge that is home to over 50 types of reptiles and amphibians, 230 species of birds and 32 species of mammals. Throughout the refuge, guests can enjoy cycling, boating, kayaking, paddle boarding and fishing as well as guided tours by tram and boat.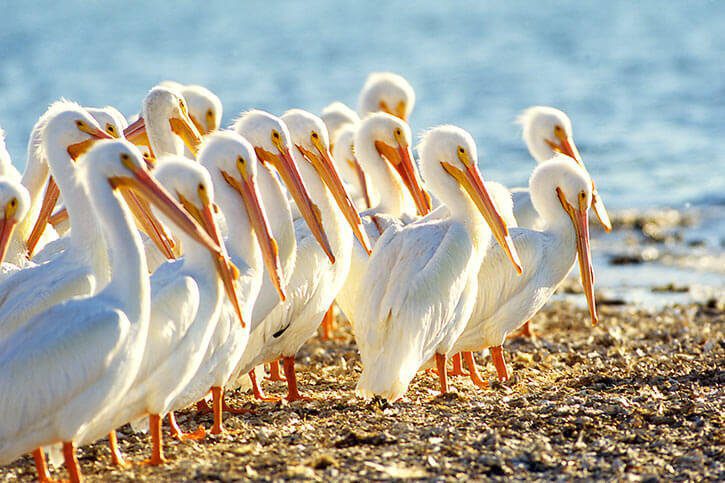 SANIBEL ISLAND SHELLING
No trip to Fort Myers and Sanibel is complete without partaking in the Sanibel stooping activity! Seashell lovers from all over the world come to Sanibel Island to shell, and because you are required to bend at the waist to retrieve your shells, the pastime has been branded the Sanibel Stoop! The island is littered with stunning seashells that are true natural works of art and they are the perfect memento to bring home from your holiday.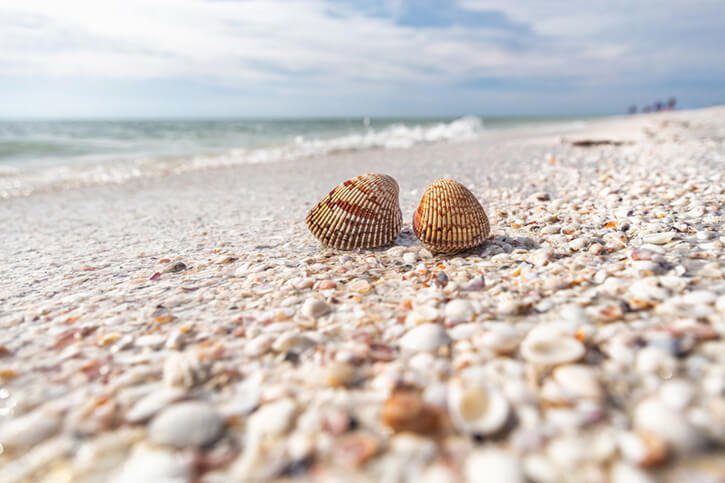 Beyond all of the stunning parks and beaches, we have mentioned, Fort Myers and Sanibel have so much more for you to enjoy on your holiday. If you would like more information on this gorgeous region of Florida, contact our Travel Experts on 01-8173562 or via the contact form below.