A Day Trip from Boston to Salem
A day trip from Boston to Salem – Hi everyone Kathleen here again. As I had mentioned in my Boston post, we took a day trip to Salem from Boston on Halloween! I have always wanted to go to Salem since I was a little girl and it was a town on my bucket list since I first seen Disney's Hocus Pocus! Salem is only a short 30 minute ride from Boston and you can go by either train or by the Salem Ferry. We took the ferry over and it was really enjoyable!
The ferry goes from the Boston dock land area which is a short walk from Quincy Market and it was a really nice boat trip! As part of our ferry ticket, we had a hop on/hop off tour booked for Salem and we were greeted by our bus when we exited the ferry. The tour guide and driver were two of the nicest people I've ever met and the tour was so educational. From it, we learnt there was a lot more to Salem than just its history with witches!
The town of Salem is truly gorgeous and it has a small population of about 20,000 people. 1,800 of which are real acting witches! How cool! Being Halloween, all the homes and businesses were done up with decorations and it was such a fun place to walk around!
After our tour, we got dropped off right in the centre of the town and we had the day to stroll around, people watch, Halloween costume watch and visit some museums. We thought that the Salem Witch Museum was really good and very informational on all that happened back in the trial days. So this is a must on your trip! This museum is located in an old church right across from the Salem Common park.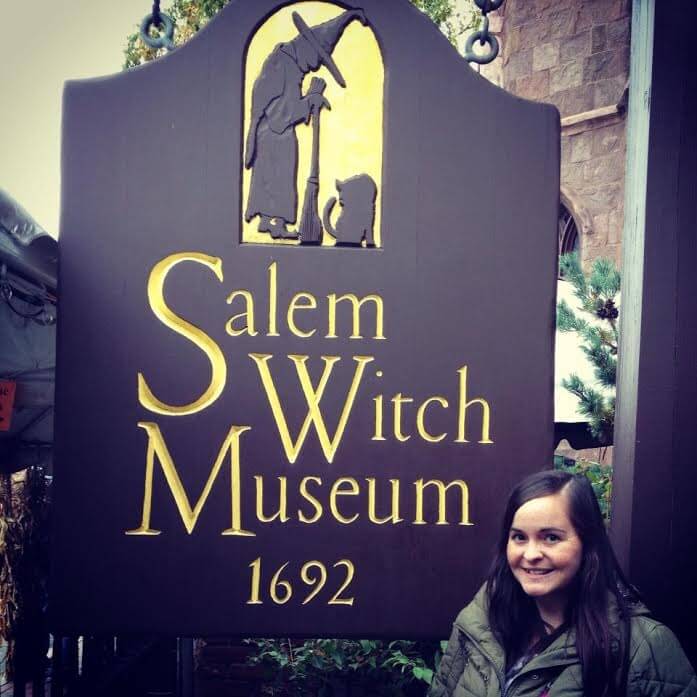 As I have mentioned, I am a huge Hocus Pocus fan so I was very excited that we got to see some of the sites from the movie! We seen Alison's gorgeous white house, the school and Salem Common where a lot of scenes were shot! This year marks Hocus Pocus's 20 year anniversary so this made our trip extra exciting! Here I am outside of the school from Hocus Pocus!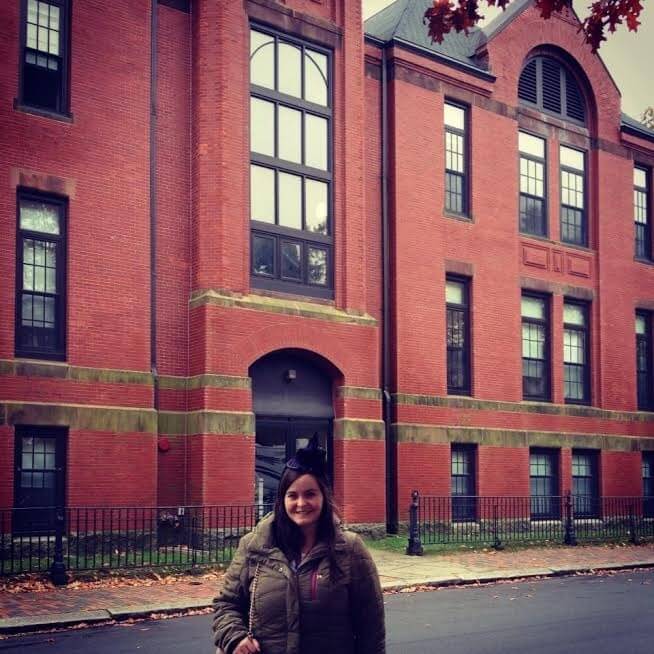 Throughout the town itself, you will come across many spooky grave yards, lots of witch museums, shops including witchcraft shops and lots of really nice restaurants. The townspeople are incredibly friendly and welcoming as well!
On our trip, we also got to see the only remaining building linked to the witch trials which is known as the Witch House. This house is where those thought to be witches were interrogated and I don't lie, there is the eeriest feeling from this house!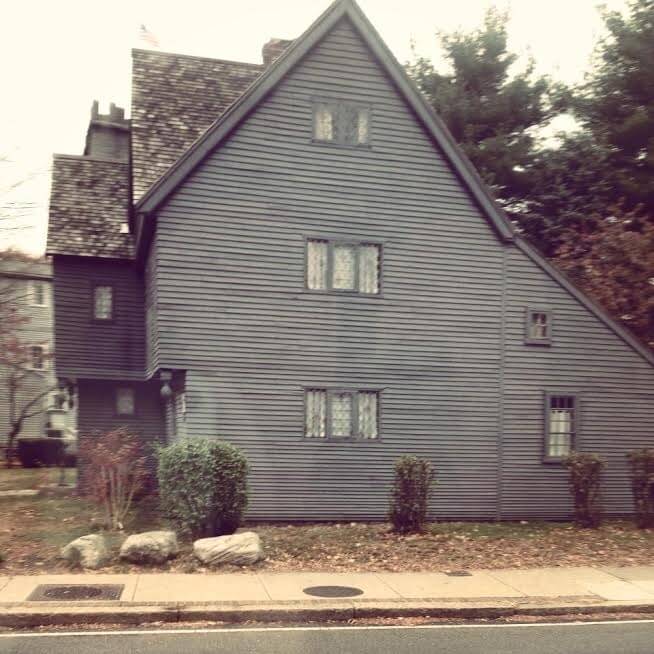 In the witch trial days, those who had freckles, strawberry birth marks or could float without trouble in water were thought to be witches. I'm pretty sure I would have been found guilty as I have all of these attributes! Luckily I made it back to Boston! LOL!
Overall the day was really fun, educational and worth every penny! I would recommend it to everyone that visits Boston! So if you are planning to visit Boston, take the trip to Salem, I promise you will love it!
Until next time!
Kathleen