A Teen's Guide to the Ultimate Holiday in Orlando, Florida
My name is Shannon and I am now 17 years old. I have a slight obsession with Florida and I just never want to go anywhere else. I have been to Florida 4 times so far with my Mam, Dad and brother Ross. The first time I visited Florida, I was 4 years old in 2006, and believe it or not I still remember it. We stayed in the Baymont Inn on Universal Boulevard. I feel you need at least two weeks in Florida to see all Orlando has to offer.
The next three times we stayed in the Rosen Inn at Point Orlando. I love this hotel so much, it has a great games room, 3 pools , playground, gym and the Zebras Bar is a great place to eat after coming home after a long day at the parks. We always go to Florida in October because the weather is just right and it's not as busy as summer months.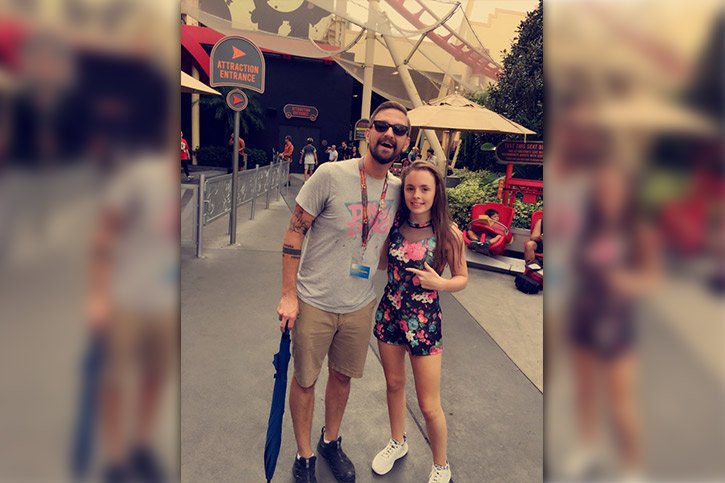 International Drive
I highly recommend staying on International Drive, as when you walk out the hotel door anything you possibly could imagine will probably be on that road, from hundreds of restaurants to the shops at Point Orlando. My favourite place to eat on I-Drive would be Miller's Ale House and Grill. This is right across the road from the Rosen Inn. It has gorgeous food at great prices. Other great places to eat would be Applebees, Bahama Breeze, Tony Romas and TGI Fridays. Before a long day walking around the parks, we would always go for breakfast, so you won't really be hungry until you come home and you won't have to be buying expensive theme park snacks.
For breakfast we would either go to Dennys, Ihop or Friendly's. Other places I recommend visiting on I-Drive would be Pirates Cove Mini Golf (so much fun), Dave and Busters, Icon Orlando, Star Flyers (don't think about it just do it, it's so worth the view). For anyone staying on International Drive, I highly recommend the I-ride trolley ticket. This is basically a bus that will bring you to all the places I mentioned above. You pay for your ticket for the duration of your stay. All you then have to do is swipe it every time you get on – it's so worth it! The I Ride travels up and down International Drive from 8 am to 10:30 pm. It also brings you to SeaWorld, Aquatica and the Orlando Premium Outlets (OMG! dont even get me started on them).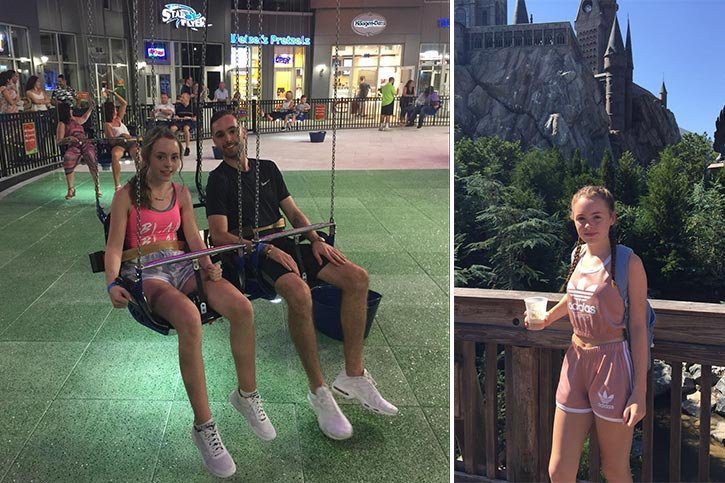 Universal Orlando Resort
I am going to begin with my favourite parks, Universal Studios and Islands of Adventure. Transportation to the park will normally be included with your hotel. The bus picks you up at the time you select and brings you straight there. I can't even explain the excitement when your bus arrives. The first thing you'll do is go through a quick security scan. Tip: don't bother making packed lunches, We made this mistake the first time they just get taken off you. Though I would recommend bringing normal bottles of water as there are taps all over the park where you can refill the bottles instead of paying over 3 dollars for one and trust me you will need lots of water, Universal requires a lot of walking.
Universal Studios and Islands of Adventure is just like living in a movie. There are so many simulation rides that actually make you think you're there like the Simpsons, Spiderman and Harry Potter. The Hulk was the first roller coaster I ever went on I was 12 and my brother Ross was 17 to say I dragged him onto it is an understatement , but he gave in and got on with me of course. After worrying for the whole queue he loved it and we got back on again and again. When I was there in 2018 the Rip Ride Rockit Coaster was a 5 minute wait and if you're used to the parks this is barely ever the case so Ross and I got on it 4 times in a row it was the best day, I love this coaster as you get to select the music your seat plays.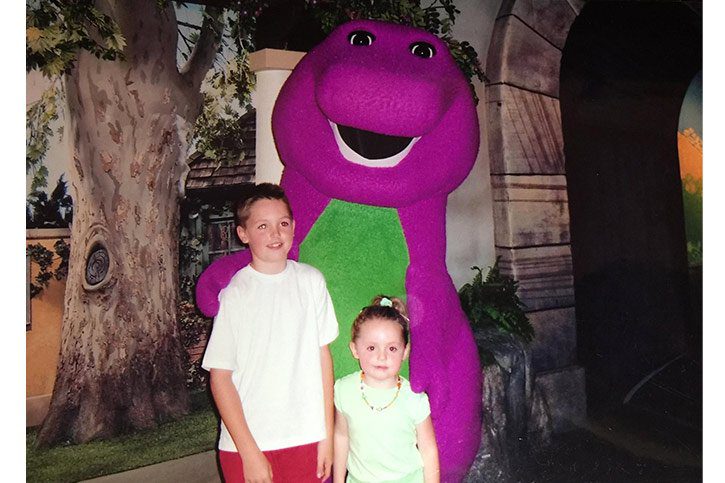 Last but not least, Universal's water park Volcano Bay opened in 2017. As soon as you walk around the corner and the volcano appears you'll feel like you are on a tropical paradise island. I recommend not sitting on the first seats you come across as it can get very busy in front of the volcano instead walk around to the back there is many alcoves filled with sunbeds that aren't as busy and still gives you the breathtaking view of the volcano. As soon as you get to Volcano Bay you'll be giving something like a watch, it's called a Tapu Tapu. This is so you can tap it to book your spot on the virtual line meaning you can go off, get food, go around the lazy river and you'll be notified when the ride is ready for you so you won't have to wait in long queues, genius.
Volcano bay has some of the greatest slides i've ever been on including Krakatau Aqua Coaster which is basically a roller coaster and water slide combined (best combination ever), Ohno Drop Slide a body slide which drops you out 8 feet above water level, Honu is a family raft ride and finally Ko'okiri Body Plunge at the top of the volcano in which my brother and I walked up I don't know how many flights of stairs just for him to say 'ah here' and turn around and walk all the way back down but I still got on it of course and was waiting for him at the end :). For food at Volcano Bay I recommend the longboard pizzas, they are so nice. At the end of the day you'll just get the short bus back to Universal and then the bus will come to take you back to your hotel. A day to remember.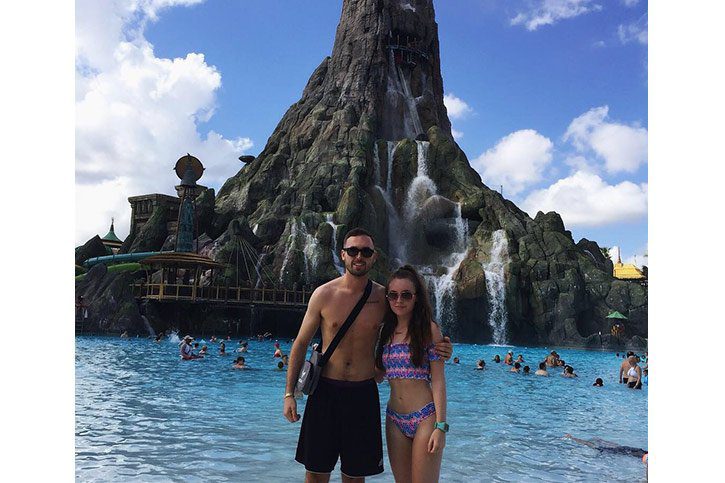 Universal is split up into different sections. There's Hollywood, New York, London and then of course Springfield. For universal I recommend going to Finnegans Irish Bar and Grill located in 'New York'. We always come here, the food is great and there's live music throughout the day. We also love Krusty burger and then Moe's Tavern in Springfield which is kind of expensive but it's worth it for where you are. I recommend for younger kids to visit the Barney show. This is one of my greatest memories from Florida as I was obsessed with barney and it's a great show.
If you have a two park ticket I would recommend getting the Hogwarts express train from Universal Studios over to Islands of Adventure and it's not a ride, it's just like getting a normal train for people who aren't keen on ANY type of ride (my Mam and Dad) this is perfect for you, plus its a great way to save the long walk over. One of my favourite Islands of Adventure rides is Dudley Do-Right's Ripsaw Falls. It's so fun but you may get a bit wet so maybe leave it until the end of your day along with the Bilge-rat Barges where you'll get absolutely soaked. Also Jurassic Park River Adventure, I've gone on it hundreds of times since I was four years old and you just never get sick of it. Seuss Landing is perfect for the smaller children. I still remember running around it just having a great time. For the complete Harry Potter experience you have to get famous Butter Beer which is about $6. Also the turkey legs are so nice.
SeaWorld
SeaWorld is just such a memorable park. I dont think a trip to Florida would be complete without it. It's also home to my favorite roller coaster Mako. One of my favorite things to do at SeaWorld is buying fish to feed the dolphins. The dolphins will come right up to you although when I was younger I used to scream because I hated fish and my brother used to throw them at me. There is also a stingray encounter where you can rub them (don't worry they don't sting) but it's amazing to do. Other great rides at SeaWorld would be Manta, Kraken, Journey to Atlantis and Empire of the Penguin where you'll get to meet the penguins (its freezing in there). I recommend paying extra to go on the flamingo floats in SeaWorld lagoon. It's such good fun. For dining at SeaWorld I recommend Flamecraft bar and grill and make sure you sit outside as you can eat overlooking SeaWorlds lagoon. It's such a nice view on a great day. SeaWorld has such great shows and animal encounters that you'll never forget.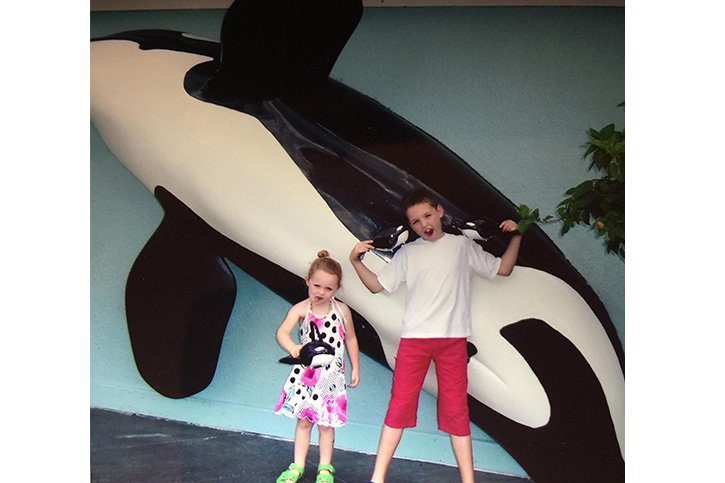 Next my favourite water park SeaWorld's Aquatica another tropical paradise with two huge wave pools which I would spend hours in, Dolphin Plunge is a body slide that goes through an actual dolphin pool(you have to have your eyes peeled to see them though), Omaka Rocka (my favourite slide) and endless more rides to pass the day on. Aquatica also has great lazy rivers where they'll bring you through the most amazing fish aquariums and for the smaller kids they would spend hours in Walkabout Waters, a 60 foot tall water playground.
If you are a 'higher and faster the better' type of person like me then Busch gardens Tampa is the place for you (roller coaster heaven). My brother Ross pulled out of coming with us this day (ha I wonder why) instead he went to an all you can eat Chinese restaurant on I-Drive, anyways as a 14 year old I went on all the roller coasters on my own the best day ever. Even if you are not a roller coaster person, Busch Gardens will amaze you like it did my mam and dad. What was turning us off going to Busch Gardens was the hour long bus drive to Tampa but to be honest it was well worth it. If you go to Busch Gardens you just have to go into the Serengeti overlook, a restaurant that overlooks the safari you'll see Giraffes and all kinds of other animals you'll want to stay here all day. Busch Gardens also has great shows and animal encounters that will leave you amazed. Busch Gardens has way too many rides to mention but my top three would be Sheikra, Cheetah Hunt and Falcon's Fury. My tip for Busch Gardens would be to go on the Skyride. It's a kid friendly ride where you can relax and get a bird's eye view of all the animals and rides as it takes you over Busch Gardens. My brother really did miss out but at least he got his Chinese.
Walt Disney World
No holiday to Orlando is complete without a visit to Walt Disney World at least once. I could talk about Disney and all it has to offer all day but you will find that out for yourself it really is the most magical place on earth. Walt Disney World has four theme parks and two water parks. My favourite park would be Animal Kingdom because I love all the safaris and the Tree of Life nighttime show. My favorite Disney Ride would have to be the Twilight Zone Tower of Terror in Hollywood Studios. I remember being four years old and running after Minnie Mouse and she would hide behind things and jump out at me, it really is a kid's paradise (don't forget to catch everything on camera, I'm so grateful my Dad did).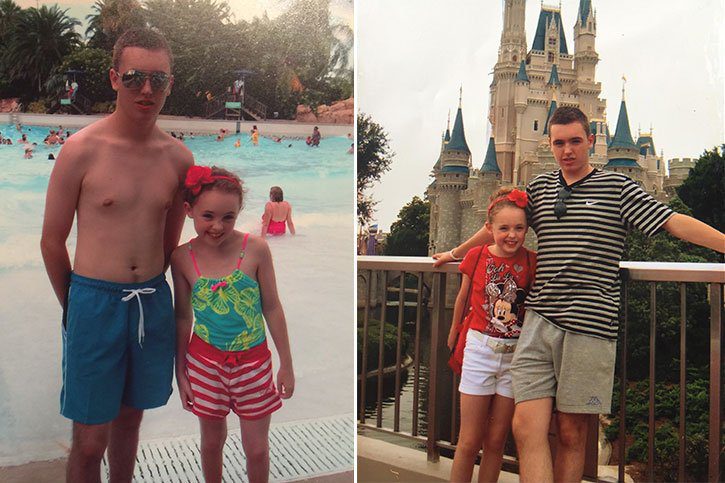 Overall Thoughts
Florida really is the best holiday destination and is an absolute MUST. You may say it's going to be a once in a lifetime thing but trust me you'll want to go back. My only regret would be not doing Discovery Cove, i've heard so many amazing things about it, another excuse to go back I suppose. My final tip would be if you are planning a trip to Florida I would highly recommend watching the Tim Tracker on youtube, He has hundreds of videos that will give you more of an insight of what Orlando is really like and you might even meet him on your travels like I did. I'm so grateful that my parents were able to get my brother and I there since kids and hopefully there will be more times in the future.
If you would like more information on this exciting holiday destination, you can reach our multi-award winning travel experts on 01-8173562 or via the contact form below.