All the reasons why Magical Miami is a must!
Miami is home to miles of white sandy coastlines you could only dream of. The place is bursting with things to do and just so happens to be one of the most visited cities in the world. The weather is amazing all year round and there are endless great things to do while you're there. From water activities to land activities to sky activities, you'll always be kept occupied. As a sixteen-year-old girl, visiting Miami has been a dream of mine for as long as I can remember. Here are some things which I will definitely be doing when I get the chance to visit Miami.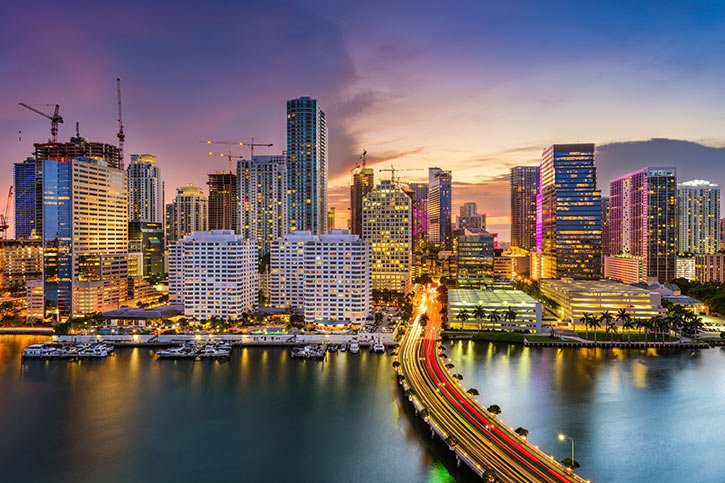 SPEED BOAT TOUR OF MIAMI
When in Miami, why not Cruise the Miami coastline on a 45-minute speedboat cruise? Sit back and hold on as your speed boat launches out of the Bayside Harbour in Downtown Miami and takes you on a wave-skipping tour of the beautiful Miami coastline. Leaving the calm waters of Downtown Miami, cruise past the US Coast Guard Station, Fisher Island, South Point Park and down the sandy shores of South Beach, lined with photo-worthy luxury Art Deco mansions. While you return to your departure point through Fisherman's Channel you get panoramic views of the downtown Miami skyline. This memorable speedboat experience is an adrenaline rush for the whole family while offering views of Miami's beautiful coastline which I simply cannot wait to see.
HOP-ON HOP-OFF TOUR
The hop-on hop-off tour is a must for anyone visiting Miami. All the fun without the stress! A 1-day pass transports you to more than 40 popular attractions, including Little Havana, South Beach, and Downtown Miami, all on your own schedule. Whether you want to hurry around Miami's sights or take your time, hop-on hop-off bus tours let you see the magic city at your own pace. So why not hop on board the City Sightseeing Miami Tour for a fun and friendly adventure? I know I will be.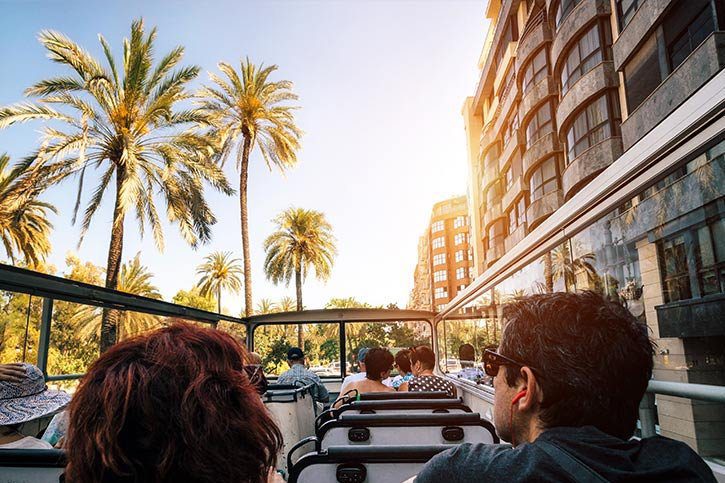 VISIT THE EVERGLADES
What better way to spend the day than in the Everglades? It is the perfect day trip for kids and adults of all ages. You can enjoy a journey deep into the Everglades as you Glide across the River of Grass on a custom-built state-of-the-art airboat where you'll be shown some of Florida's most exotic wildlife. There's endless options for continued enjoyment in the Everglades, including Animal Encounters, bus tours, kayaking, boat rentals, fishing and bike trails. Visiting the Everglades sounds like a lot of fun!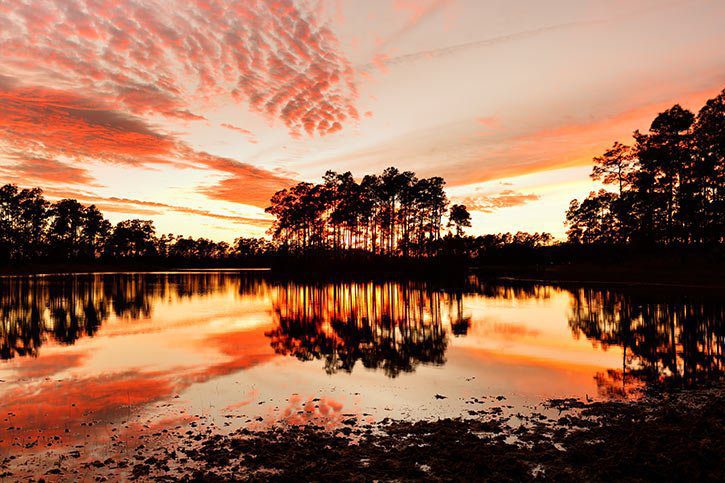 SOAR HIGH ON A HELICOPTER TOUR
There's no better way to see the picturesque coast of Miami than getting a bird's eye view of the stunning sandy coastline of Miami on a 20-minute helicopter tour. Fly over Fisher Island and the Inner Waterway and all the beaches of Miami from North Miami Hallandale Beach, Golden Beach, Sunny Isles and Haulover Beach, all the way down to the famous South Beach. You will also soar around some homes of the rich and famous around the islands of Miami. What a great way to see the city!
EXPLORE THE MIAMI BEACHES
Miami is also blessed with many beautiful beaches all along the coast and you'll really be missing out if you don't visit them when you're there. The beach huts on the white sands, Art Deco buildings and great dining and nightlife make South Beach a must do when you visit Miami. The picturesque beaches are definitely one of my main reasons for being so eager to visit Miami. What better way to start your morning than a walk on one of the most beautiful beaches in America!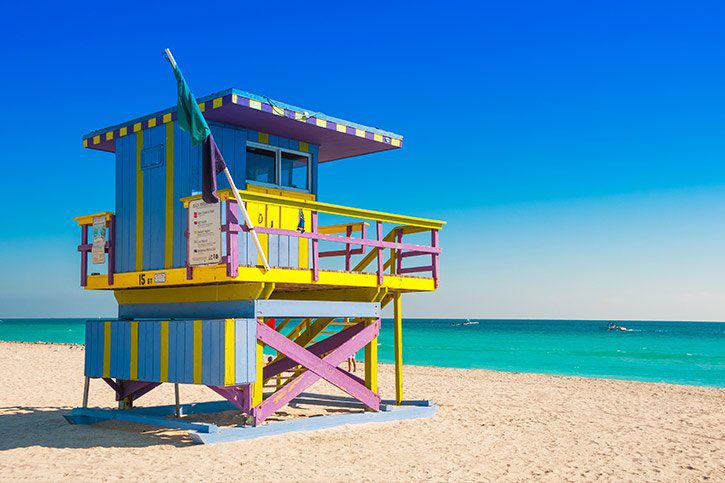 They are only a few of the endless reasons why I would love to visit Miami. Sun-kissed beaches, a flourishing arts scene, creative cuisine and blazing nightlife. Since I'm finding it very hard to think of a reason not to go, I'm sure you are too. So why not book your Magical Miami trip now? Call Tour America on 01 – 8173562.